Bottas determined to snap poor run of results and go into F1 winter break with 'race win under my belt'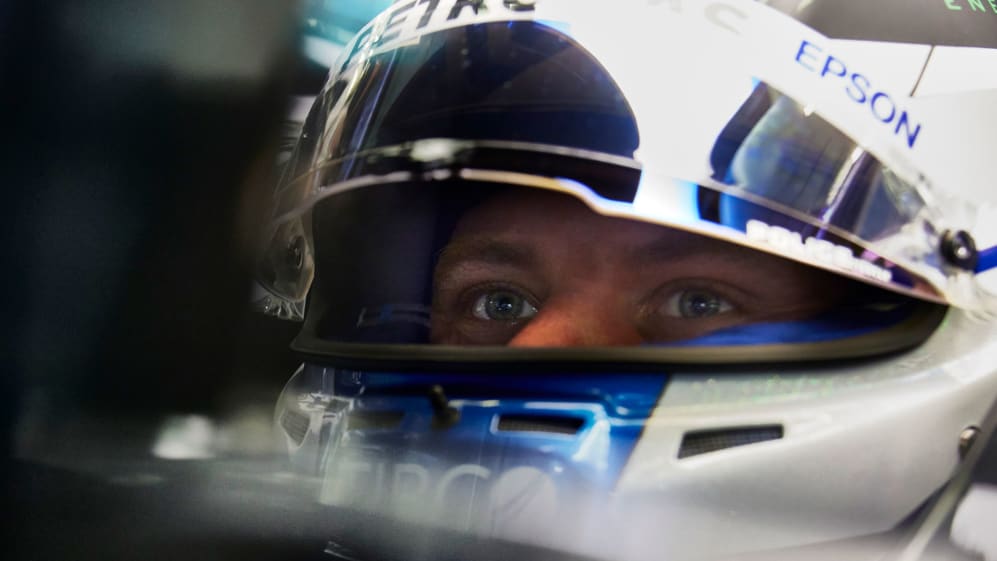 Valtteri Bottas said he is determined to bounce back and enter the winter break with a race win at the Abu Dhabi Grand Prix, as the Mercedes driver revealed he coped with a disappointing Sakhir Grand Prix by blocking out social media and negative headlines.
Bottas has had a run of tough races, with a P14 finish in Turkey, P8 in Bahrain and P8 from pole position in last week's Sakhir Grand Prix where team boss Toto Wolff said he "did not shine". Now, the Finn is looking to finish 2020 on a high by winning the season-ending race in Abu Dhabi.
READ MORE: Mercedes to run special livery in Abu Dhabi finale to honour staff, as question marks remain over Hamilton
"[I'm] really happy that there's a race immediately a week after a disappointing race for myself," he said ahead of the race at Yas Marina.
"I know from the past it's not everything to have the best race of your life, or a positive ending to the season, but for sure it helps; it would be a nice feeling to go into the break with a good result – a race win under your belt – so for sure that is the only target for this weekend… " he said.
The Mercedes driver, who sits second in the standings, added that he cannot remember the last time he made it onto the podium, citing a "run of really, really bad luck" for his three disappointing finishes since achieving P2 at Imola.
"All I can say is, since Imola, it's been a run of really, really bad luck and I can't even remember the last time when I was on the podium, so it's definitely that I feel I have not been performing at my best in the last few races…
READ MORE: Mercedes launch 'Accelerate 25' programme to improve diversity and inclusion within the team
"There's many factors in this sport – sometimes it's luck, sometimes it's what you do yourself in the car and outside the car – and all I can say is I can be much better than if you look at the last four races on average. I feel that I need to do better."
After finishing eighth in the Sakhir Grand Prix, having lost out to debutant team mate George Russell at the start of the race and fallen foul of a botched double-stack pitstop later on, Bottas admitted that he had to "block everything" when it came to negative headlines or social media posts regarding his race.
"Obviously on Sunday I got to deal with all the media, and yeah as a driver having a bad race, you have to deal with it, and I did, and I've learned from the past that sometimes the best thing to do is then to block everything and not look at anything.
"After Sunday I have really not looked at a single headline or article or social media. That's the way, sometimes, you have to do, and it worked for me.
READ MORE: 'I'd love to be back in the car' – Aitken forced to wait on Hamilton fitness to know if he'll get second chance with Williams
"I feel at the end full of energy for the weekend and feel that I'm in a place that I can perform. That's the main thing. Every driver has their own ways to reset and get back up when you have a bad moment."
Bottsa seeks a 10th career win, which would be his third of the season, in the Abu Dhabi Grand Prix – where Mercedes have won every F1 race since 2014.