Bottas elated with double-points finish for Alfa Romeo after 'disaster' start in Bahrain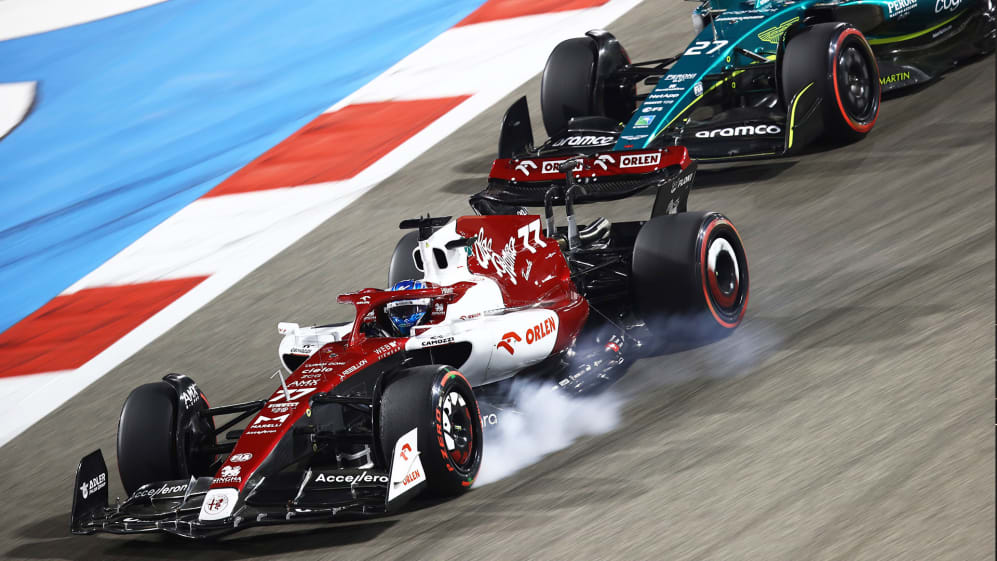 Valtteri Bottas led a double-points finish for Alfa Romeo in the 2022 Bahrain Grand Prix – and he was even more pleased with his performance given a "disaster" of a start that saw him fall from P6 to 14th on the opening lap.
The ex-Mercedes driver turned heads on Saturday by qualifying sixth, alongside former team mate Lewis Hamilton, but it soon seemed Alfa's hopes of points had been dashed when copious amounts of wheelspin dropped the Finn well out of the top 10 on Lap 1. Pitting three times, the Finn made it up to eighth on the final Safety Car restart – picking up two extra places when the two Red Bulls retired.
WATCH: The 2022 Bahrain Grand Prix race start
"The start was definitely the weak point of the race and a bit of a disaster, just massive wheelspin off the line," said Bottas. "I pretty much cooked the rear tyres and then I was like a sitting duck after the first lap.
"Something to learn, something to look into, but when things stabilised it was a good recovery, good strategy, and a smooth race. I think we had decent pace, which is encouraging."