Bottas explains why he has 'mixed feelings' after spending five years at Mercedes ahead of crucial final race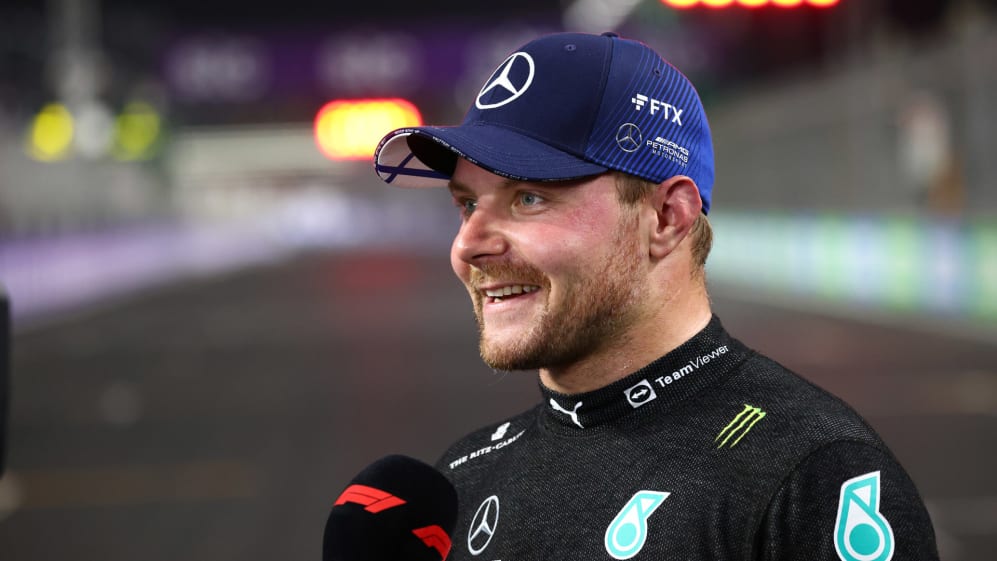 Ahead of his final Grand Prix with Mercedes, Valtteri Bottas has reflected on his tenure that began in 2017 and yielded 10 wins and 20 pole positions for the Finn – plus four consecutive constructors' championships for the Silver Arrows.
By the end of the Abu Dhabi Grand Prix, that could be five constructors' championships for Mercedes, who have a 28-point lead over Red Bull in the standings – while Bottas's team mate Lewis Hamilton faces off against Max Verstappen in a title decider for the ages. It'll also be a farewell for the Finn, who moves to Alfa Romeo for 2022.
The 32-year-old looked back on his five years with Mercedes as he said: "I think in this sport you're never fully satisfied but yeah, in five years, I've achieved something and I'm sure that will help me in the future."
READ MORE: Verstappen says he'll do 'whatever's necessary' to win first title as he praises strong Red Bull season
"[I have] mixed feelings. Obviously when I joined the team in 2017, the only thing on my mind was to win the drivers' championship," he continued.
"That didn't happen but I need to look at the positives; I've grown so much as a driver and as a human being, we've learned so much as a team and actually achieved some pretty cool things together, also many, many positives that I will take on board."
While he's preparing to say goodbye to the Silver Arrows, Bottas added that this weekend will be "no different" to any other as he attempts to help the team win both titles – constructors' and drivers' – at a new-look Yas Marina Circuit.
"First of all, hopes for the weekend is that we get both titles, the constructors' and the drivers', for our team. That's the focus but how we get there is not that different to any other race, we need to stay focused on things that matter," he said.
"I will be learning the new track profile, what it needs in terms of car set-up and go from there. Try to gather all the info we can, and you know, the preparation for this race is like any other race, it's no different."
That's not to say there's not a feeling of excitement within the team and Bottas to see how this historic season pans out, as the driver explained.
READ MORE: Alonso believes Verstappen 'driving one step ahead of everyone' as he says Dutchman 'deserves' 2021 title
"Everyone definitely feels [excited]; it's the final race of the season and for me it's crazy that Lewis and Max are equal on points after 21 races, and it's like the brilliant finish for sure, for us, for the fans for sure.
"I feel there's excitement, I'm really enjoying being part of it, we love close battles, close racing and we're getting that."
Bottas steps into Alfa Romeo for 2022 as Kimi Raikkonen retires and Antonio Giovinazzi leaves F1 to compete in Formula E.