Hamilton brushes off concerns he and Verstappen will collide in finale as he eyes record 8th title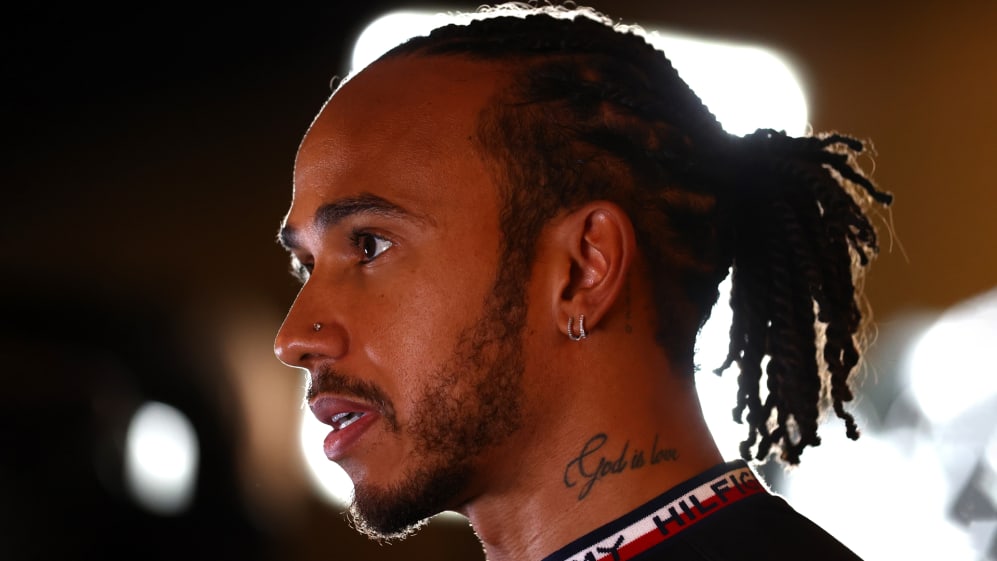 After an aggressive battle with rival Max Verstappen in Saudi Arabia, Lewis Hamilton has brushed off any concerns that the season-ending Abu Dhabi Grand Prix will see another ill-tempered duel and that the title will be decided amid a collision between the pair.
Verstappen received 15 seconds of penalties in Saudi Arabia – five seconds for leaving the track and gaining an advantage, and another 10 for causing a collision – in two incidents while battling with Hamilton.
Here in Abu Dhabi, both Hamilton and Verstappen faced questions from the media about the chances of the pair coming together again, with the two drivers equal on points heading into the final round. If they leave level, Verstappen would win the title as he has more victories this season.
READ MORE: Alonso believes Verstappen 'driving one step ahead of everyone' as he says Dutchman 'deserves' 2021 title
Asked if he was concerned by any potential incidents, Hamilton – who's won the last three Grands Prix – replied: "No, I honestly don't give it any energy. I'm here to do the best job I can with this incredible team and going back again, we never thought we'd be neck and neck going into the last race; we've had an amazing recovery collectively as a team and we've been in a great position these last few races.
"So, we go full steam ahead with that focus, and we don't waste energy on things that are out of our control.
"I think at the end of the day, I do believe that everyone here racing comes to win, I would like to believe everyone wants to do it the right way. So, I don't even let that creep into my mind," added the defending champion.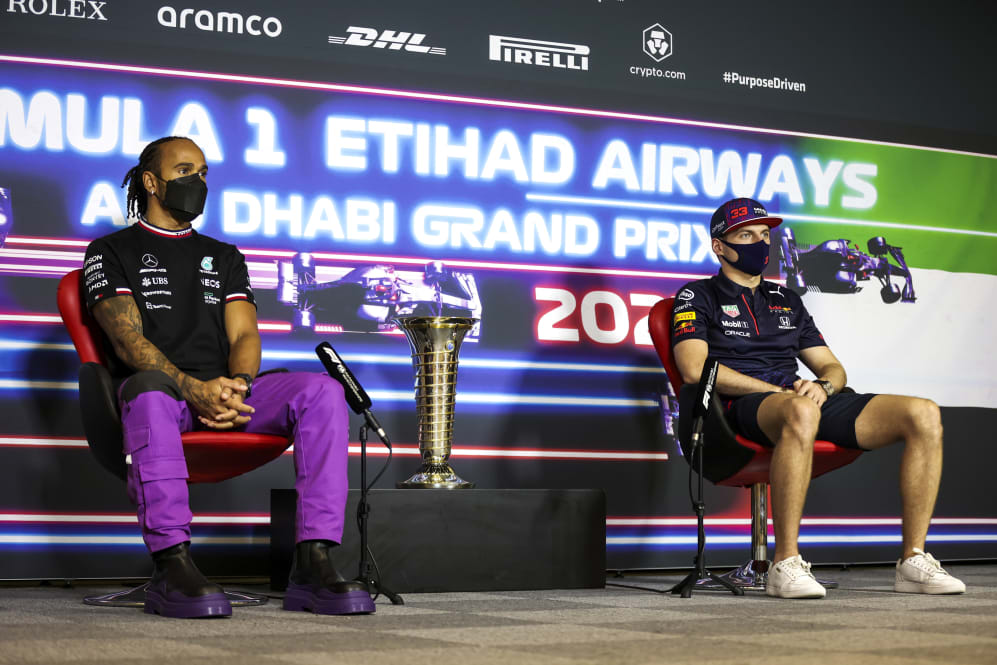 "At the moment it just feels like another championship to me, I don't look at it as another multiple," he said. "I just look at it every season and every year from ground zero, you're the hunter and you're fighting from the moment you start training.
READ MORE: Alonso believes Verstappen 'driving one step ahead of everyone' as he says Dutchman 'deserves' 2021 title
"The moment you get into the new year you're focused on training and winning. I don't turn up with 'Number One' on my car, I turn up with Number 44, I don't consider myself the champion that year, I consider myself the one that's fighting for a championship," concluded Hamilton.
The title gets decided in a winner-takes-all Grand Prix at Abu Dhabi on December 12, when history will be made. Find out when it starts using our Race Hub and don't miss a moment of the action.