Bottas looking ahead to 2021 and chance to race with no pressure after losing title fight to Hamilton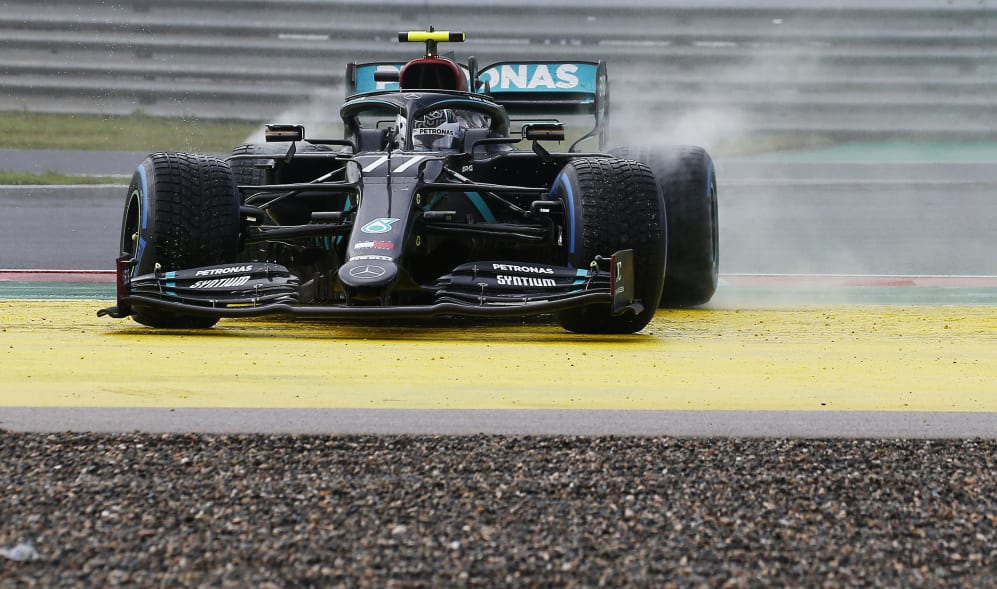 The Turkish Grand Prix was not Valtteri Bottas' finest moment, the Finn admitting it was one of "the most difficult races I've ever had in Formula 1". But with the championship fight now over, the Mercedes driver says he's excited to enter the final three races of 2020 with the pressure off.
Bottas, like many of his rivals, struggled in the damp and slippery conditions at Instanbul Park, picking up damage early on and then struggling to get the Pirelli tyres into the correct operating window. He spun six times over the course of the race on a weekend where unusually Mercedes generally looked to be off the pace.
READ MORE: 5 winners and 5 losers from the Turkish Grand Prix
"It was a messy race, a disastrous race, I was pushing as hard as I could, because there was nothing to lose for me, so when I dropped back I was still pushing as hard as I could," he said. "I made mistakes, and, for sure, with the damage, it all made it quite tricky, it could be the most difficult race I've ever had in Formula 1, and the result as well."
He added: "For the [final three] races, sure, there's no pressure, so let's see if it makes any difference. I look forward to those races, in terms of trying to get good result or more, more than that I'm looking forward to next year."
His team mate Lewis Hamilton was at the opposite end of the spectrum, dealing remarkably with whatever the track threw at him to seize victory from sixth on the grid - and with it claim the title Bottas had hoped earlier in the season might be his.
READ MORE: The GOAT? Our writers on whether Hamilton is the greatest, if 2020 is his best season, and more
The Finn admitted he'd been impressed by the way Hamilton handled the conditions, and that he wasn't surprised by his meteoric drive through to victory.
"He had a good race, he had a really solid race, without mistakes, so I think for him it was a good race to win the title," he said. "I wasn't surprised, I knew he would want to win the title in style and that's how it goes."
Bottas has two victories to his name this season. If he could win two of the remaining three races he'd equal his 2019 career high of four victories in a season.