Feature
5 winners and 5 losers from the Turkish Grand Prix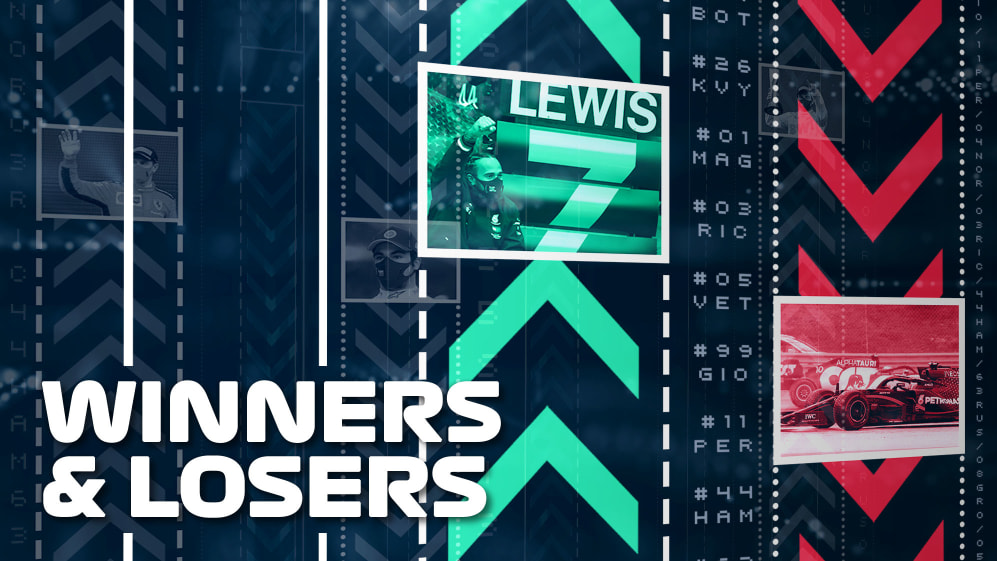 Lewis Hamilton delivered one of the best drives of his illustrious career at Istanbul Park to win a record-equalling seventh world title. Experience proved vital in tricky conditions, with the old guard coming to the fore. We pick out five winners and five losers as Formula 1 returned to Turkey for the first time since 2006.
Winner: Lewis Hamilton
While most believed Lewis Hamilton was a dead cert to win a seventh title in Turkey, few thought he could do so with a victory, as Mercedes failed to get to grips with Istanbul's tricky surface, in cold conditions leading up to the race.
But Hamilton is no ordinary driver, the 35-year-old using all of his experience and undoubted speed to fight his way from sixth into a podium position on Lap 34 – beyond halfway in the race – and then the lead.
READ MORE: Hamilton admits 'I lost control of my emotions' on in-lap after claiming 7th crown
It was his fourth successive win and 10th of the current campaign. It's also his 73rd for Mercedes, which is a new record for most wins with a single constructor. Consistency has been the backbone of Hamilton's form in recent years, this a record-extending 47th consecutive race in the points – and 80th in 81 attempts. Sensational.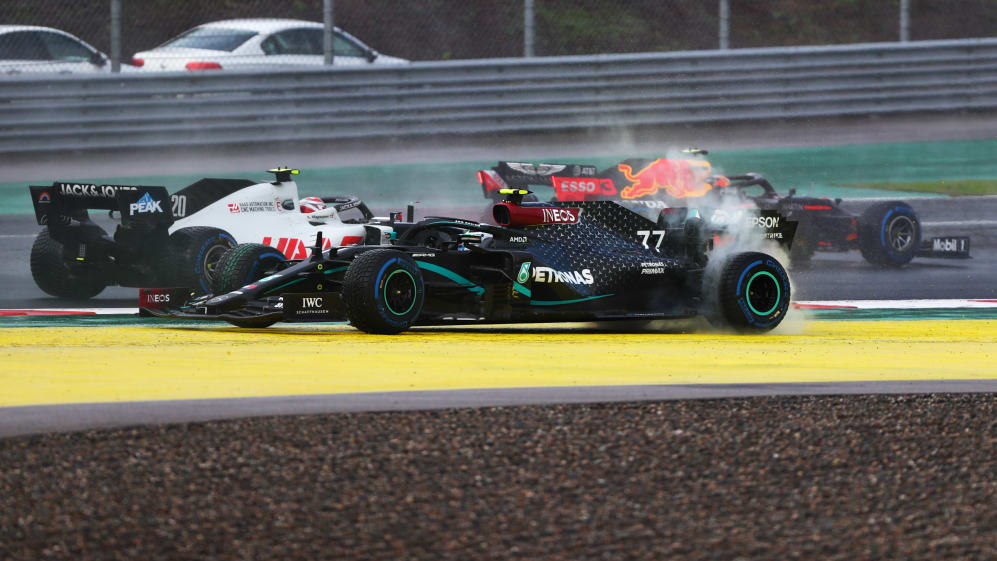 Winner: Sergio Perez
Sergio Perez's career-best qualifying – he got his first top-three start – was overshadowed by team mate Lance Stroll's sensational pole position, but the Mexican knew it was the race where he would come into his own.
The Mexican drove a perfect Grand Prix, making a one-stop work after swapping to intermediates early on Lap 10 through his supreme tyre management, to secure his first podium of the 2020 campaign.
READ MORE: Relieved Perez says 'we were so close to losing it all' as he clinches first podium of 2020
It was his best result since the 2012 Italian Grand Prix when he also finished second to Hamilton, and made up in part for the loss of a podium in Imola last time out after a poor strategy call from Racing Point.
It was also his 18th consecutive points finish, the Mexican climbing into fourth in the drivers' championship on 100 points and once again showing how scandalous it will be if he doesn't get a seat on the 2021 F1 grid.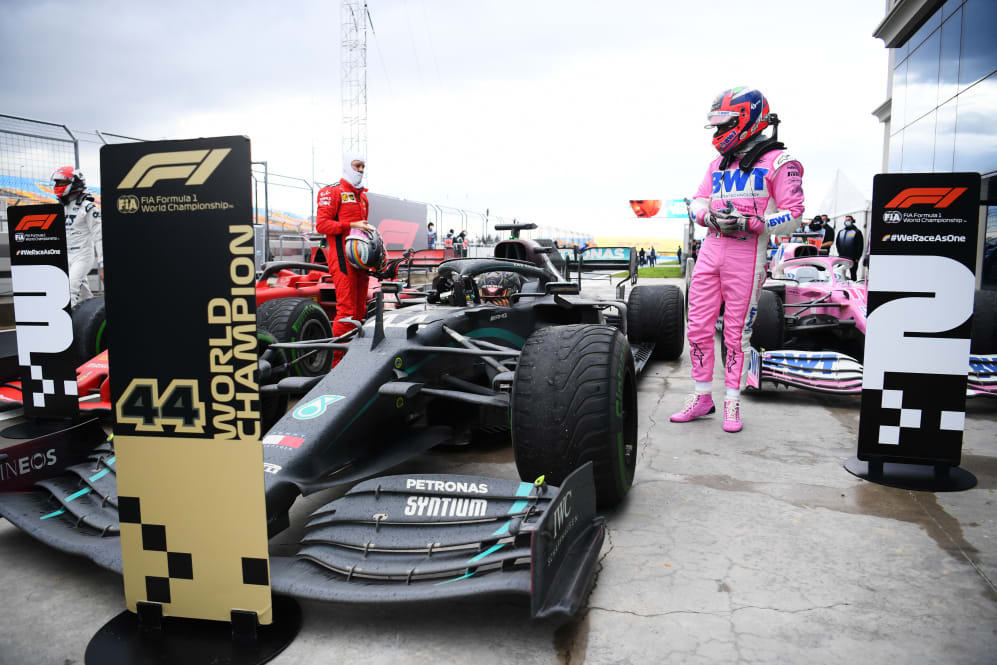 Loser: Max Verstappen
Max Verstappen's record of always finishing on the podium when he saw the chequered flag in 2020 came to a clumsy end in Turkey, the Red Bull driver making a mistake while chasing Perez which ruined his race.
The Dutchman ran wide onto the green exit kerb when attacking the Mexican, losing control of the car and spinning, which caused a flat-spot and forced a pit stop. That dropped him out of the podium positions and into the lower points.
READ MORE: Verstappen writes off 'annoying, frustrating race' as 'one to forget' after spinning to P6
On a track where overtaking was tricky because of the wet conditions, he simply couldn't fight back through. This was a race he could have won, on what was Red Bull's 300th Grand Prix, and that would have significantly improved his chances of nabbing second in the drivers' standings.
Winner: Sebastian Vettel
Until the Turkish Grand Prix, Sebastian Vettel had not completed a single lap in the top three all year, so frustrating has his campaign been so far, but that run finally came to an end at Istanbul Park.
The German looked comfortable all weekend, and though he failed to get the most out of the car in qualifying, his experience in changing conditions was impressive and he didn't put a foot wrong.
When team mate Charles Leclerc got his braking wrong trying to pass Perez, Vettel was in the position to pounce, snatching a podium in the final two corners for his first rostrum since Mexico 2019, and almost doubling his points tally for 2020 in the process.
READ MORE: Turkey podium gives Driver of the Day Vettel solace after 'difficult year' for Ferrari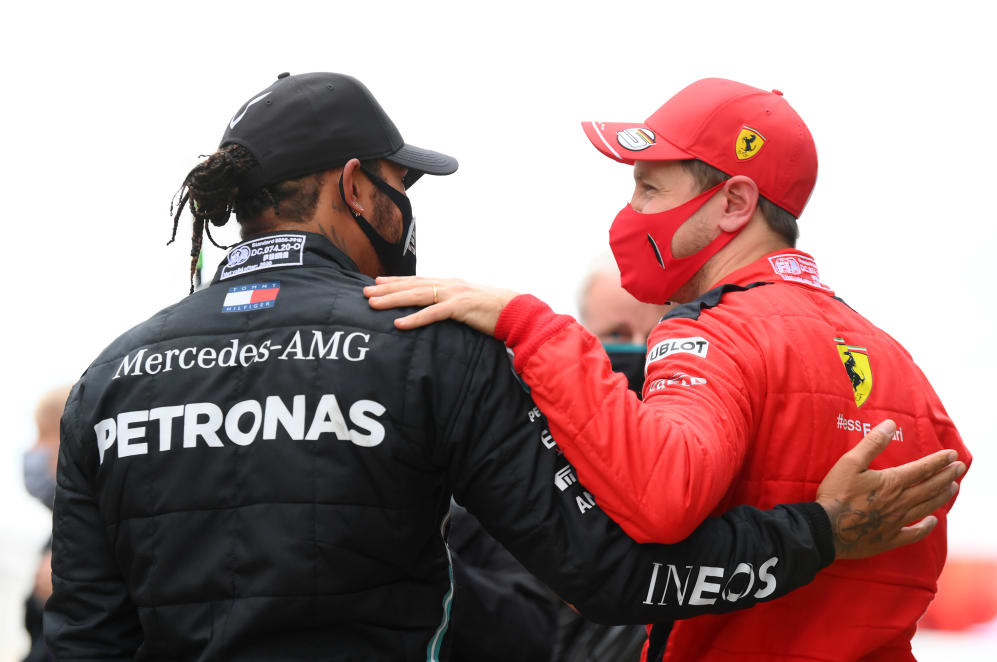 Losers: AlphaTauri
AlphaTauri have been ruthlessly consistent since Monza but their car simply could not cope with the wet conditions on a slippery track in Turkey, with Pierre Gasly describing their performance as "embarrassing".
Neither Gasly nor team mate Daniil Kvyat were happy with the car at any point during the weekend and never looked like they would be in contention to score points on Sunday afternoon.
WATCH: Pierre Gasly wants answers following 'embarrassing' Turkish Grand Prix
It was the team's first non-points score since round three in Hungary, and all but ends their hopes of beating Ferrari in the constructors' championship, the Italian team 41 points adrift (their current tally is 89 from 14 races) with only three races remaining.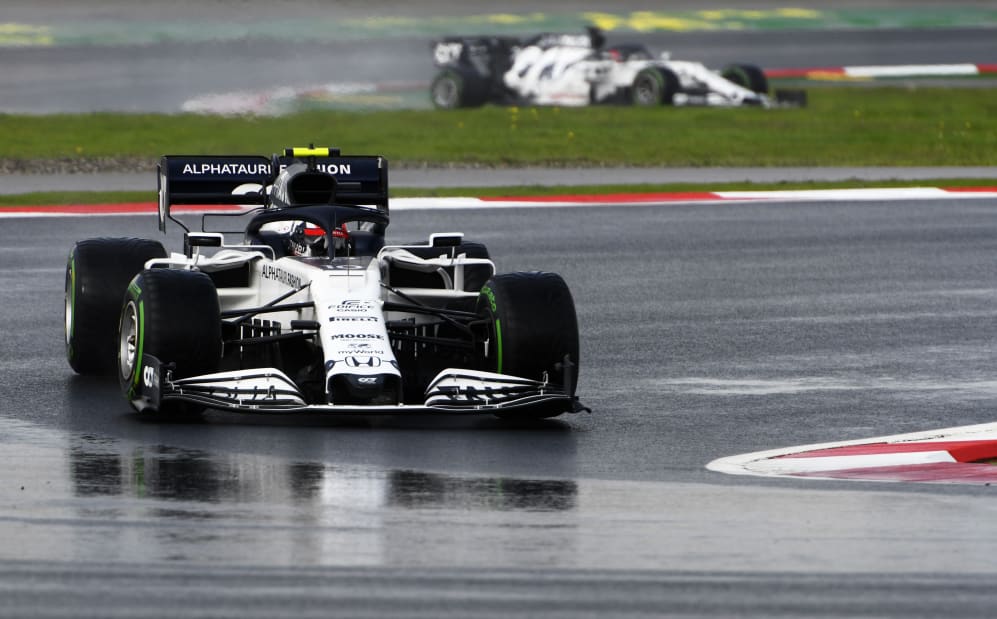 Winner: Carlos Sainz
Carlos Sainz admitted that he hadn't been too pleased to see the rain on Sunday morning, despite his wet-weather prowess and rally driving skills, given his feeling in the car up until that point in the weekend.
But once again, he showed his innate ability to guide a racing car around a slippery track while beautifully managing the tyres to secure a result he nor the team through was possible.
A fourth successive points finish moved him up to seventh in the drivers' standings, above team mate Lando Norris who also had a strong race, allowing him to retain hopes of a top-five finish in the drivers' standings.
READ MORE: Fifth-placed Sainz 'happy and relieved' with 10-position gain in Turkish GP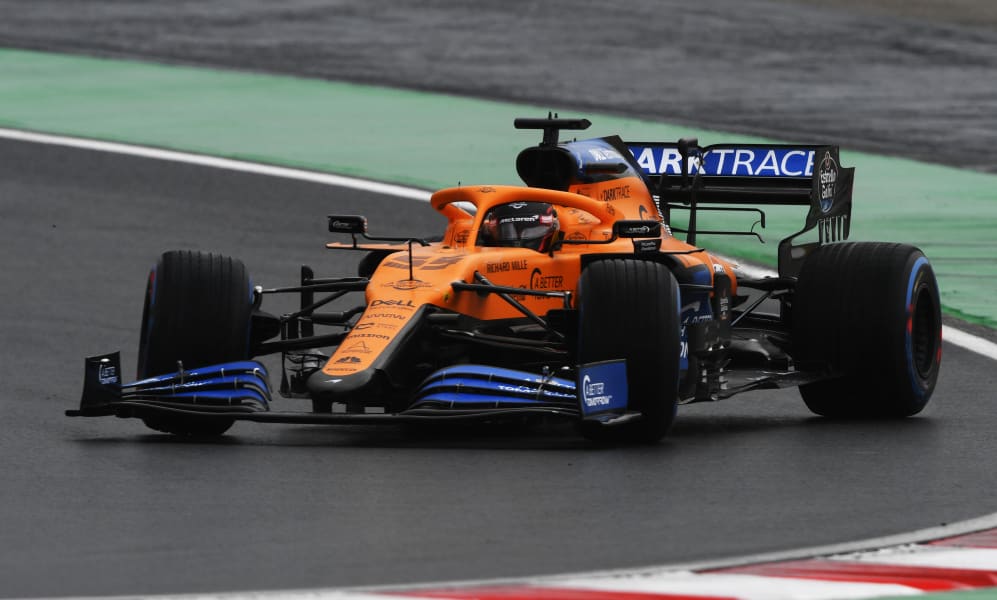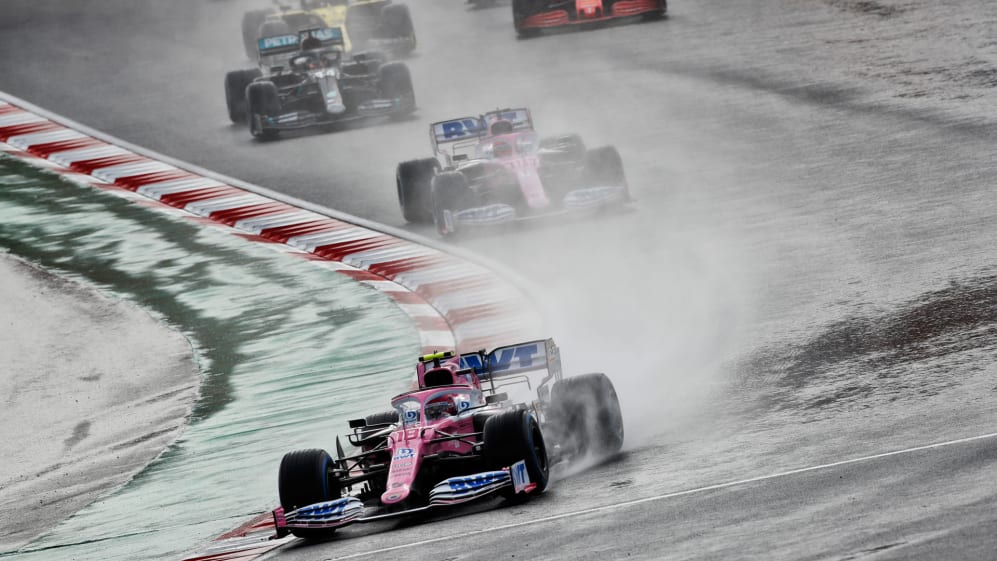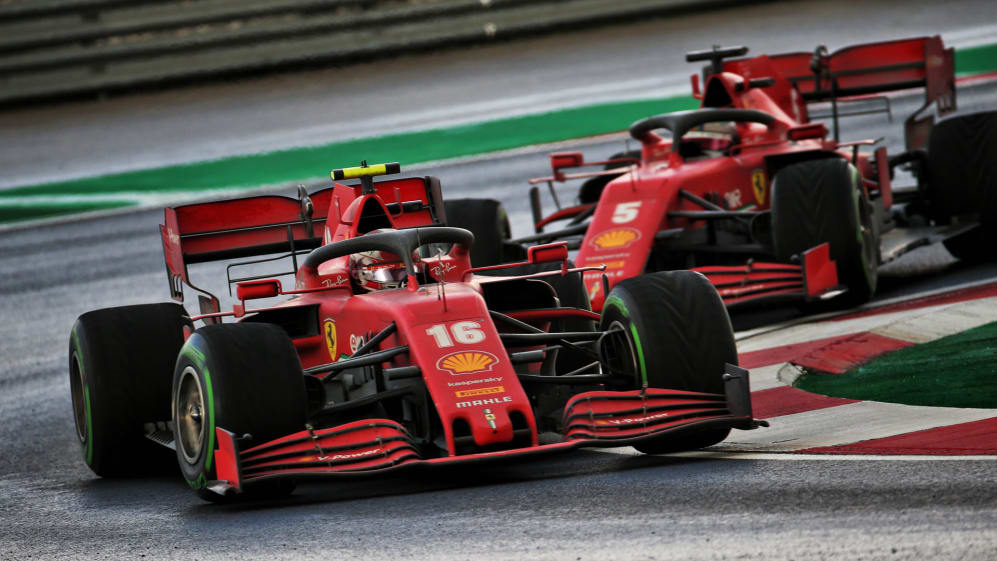 Loser: Antonio Giovinazzi
Antonio Giovinazzi made it two Alfa Romeos in the top 10 on the anniversary of Sauber's 500th Grand Prix, but he put himself on the backfoot when he slid off the track and into the gravel on the formation lap.
The Italian managed to escape, after some assistance, and get back to the grid to start the race with a fresh front wing. But from there, he lacked performance – like team mate Kimi Raikkonen – particularly in drying conditions and points were highly unlikely before a gearbox issue ended his afternoon early.