Bottas says he 'couldn't trust his car' as Mercedes driver manages only P8 in Imola qualifying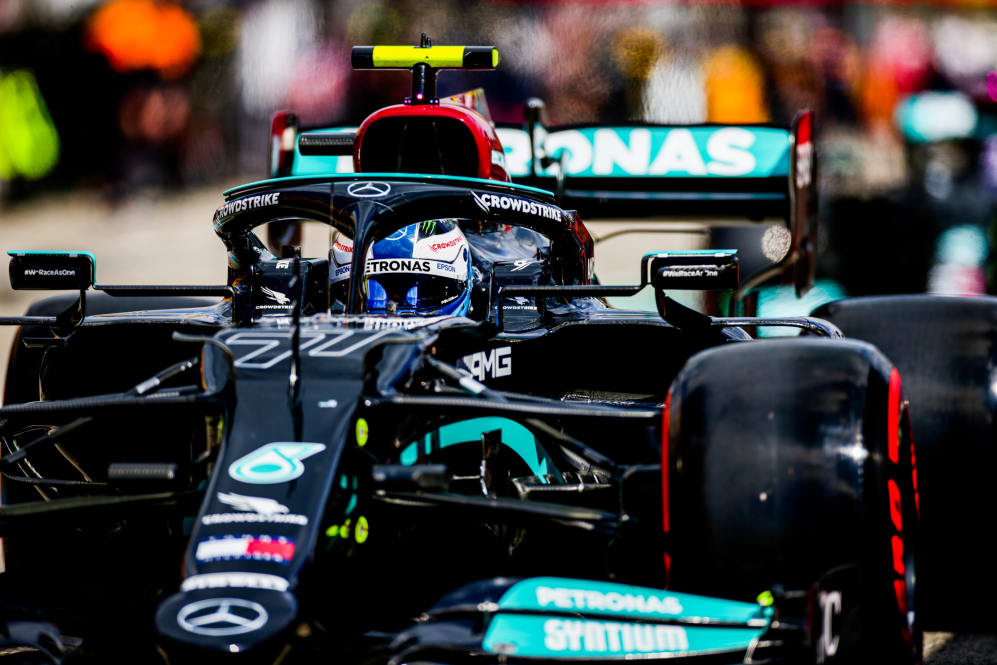 Last year Valtteri Bottas took a brilliant pole position in Imola, and after topping both practice sessions on Friday the Finn might have fancied his chances of starting this year's Emilia Romagna Grand Prix from first on the grid too. But having sailed comfortably into Q3 on Saturday, the Mercedes driver was left to rue his car's sudden transformation, as balance problems led him to qualify a disappointing eighth.
After struggling for balance in the heat of Bahrain during the season opening weekend, both Bottas and team mate Lewis Hamilton explained on Friday how much better their W12s felt in the cooler conditions in Italy. But while Hamilton was able to convert that new found comfort into a 99th career pole, Bottas was left scratching his head.
"Not what I was aiming for today, especially with the feeling starting qualifying, and how everything was feeling," he explained.
"Q3 first run I went into Turn 2 and I had a really sudden snap from rear end and it really continued through sector 1 and I lost a lot of time. And actually it was the same thing in run 2.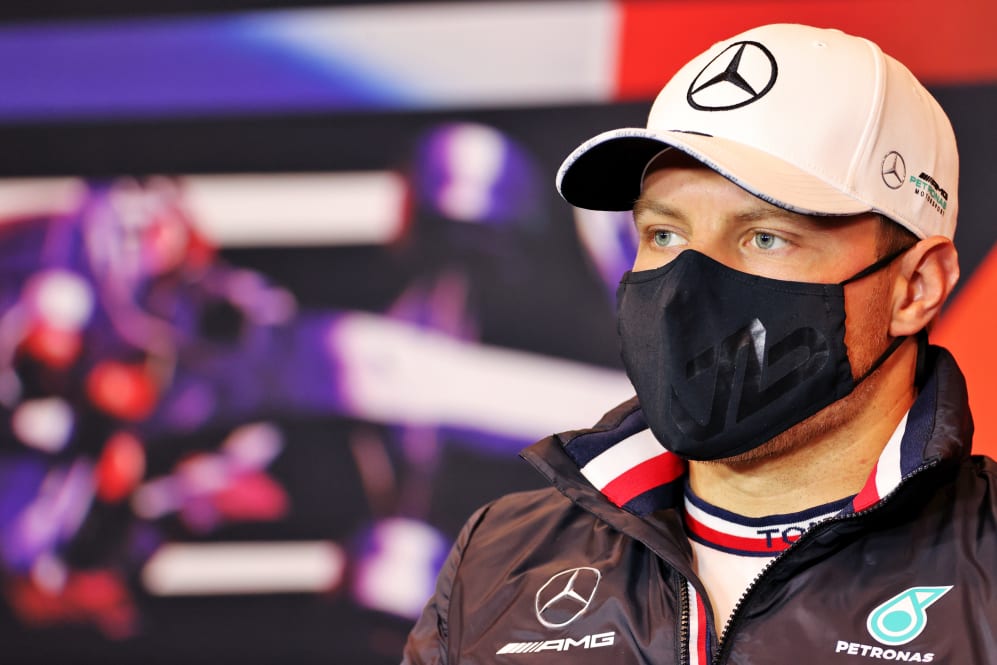 "It was never there - I couldn't trust the rear end of the car, and it was something that I didn't feel in the whole qualifying before that. So I don't know what happened, we need to investigate, but for sure it's disappointing."
READ MORE: Tsunoda apologises for 'huge mistake' after crashing out in opening minutes of qualifying in Imola
Asked if the handling imbalance was similar to what he'd experienced in Bahrain, Bottas said: "It was something different, it was more on corner entry which is something that's never happened before, so I need to look, first of all that everything is right with the car. But obviously not ideal."
Bottas now has a huge challenge ahead of him if he's to make it two podium finishes in a row, both at this track and this season, with the top eight cars covered by less than half a second in qualifying – the closest such spread since Malaysia 2012, showing the competitiveness of this year's field.