'Bruised' Ricciardo accepts responsibility after crashing Renault in FP2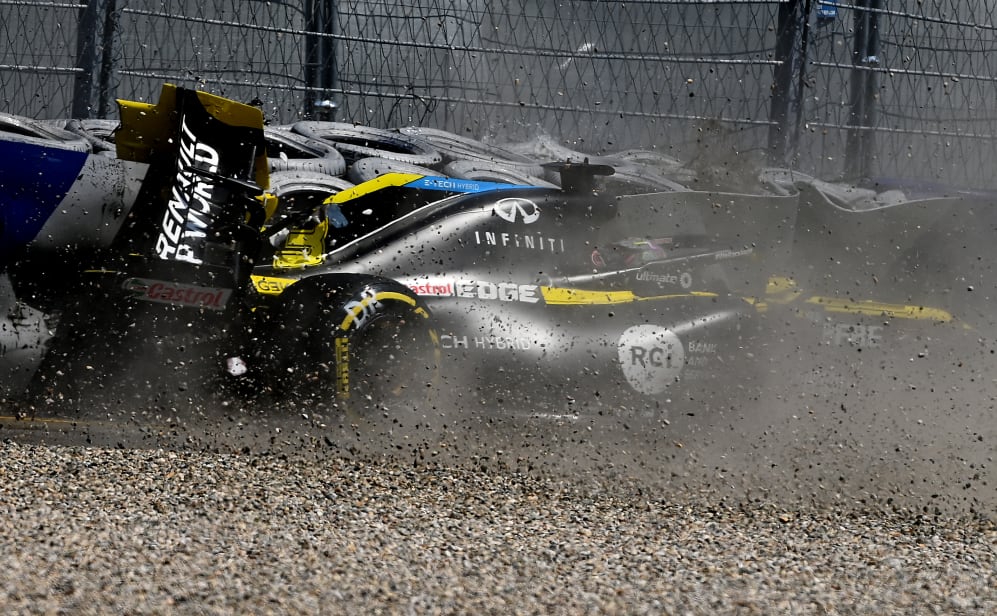 Daniel Ricciardo's preparations for the Styrian Grand Prix ended abruptly on Friday afternoon when his Renault speared off the track at Turn 9 and slammed into the barriers early in the second free practice session at the Red Bull Ring.
The Australian was seen limping after he had climbed out of his car – which sustained significant damage in the crash – but after the FP2 session he said he was not badly injured.
"I'm ok," he said. "I just hit my knee on the steering column when it came in. I'm just a bit bruised. But they checked it – literally just some bruising. So all's good, I'm fine.
READ MORE: 'I'm afraid to brake' – Norris says low Friday lap count down to chest pains
He also explained it was his mistake, rather than a problem with the R.S.20 that caused the off.
"It's one of those ones that goes so quickly," he said. "One of those ones [when] it turns in [and] just when I turned I think it's a bit of a tailwind helped me out in losing the rear, but nothing with the car broke, so it was obviously on me.
"Fortunately I don't do those things so often but today I did. Sorry guys. I had, this morning, a bit of sliding there on the exit but on the entry it was pretty good. It's normally pretty nailed on the entry there, you might fight it afterwards.
"It was my first lap, the tyres were there, a little bit of wind and just coming in with probably a little too much speed for the conditions. It's all good, we'll be good for tomorrow, I know the boys will have a little bit of work for tonight," he added.
READ MORE: Ferrari is 'like a different car' on high fuel after new upgrades, says Vettel
As for the performance of his car, Ricciardo has high hopes for a points finish this Sunday having retired on Lap 17 of the Austrian Grand Prix last week with a cooling issue.
"It felt pretty good again," he said. "I think we had a pretty slow start to the morning but a few setup changes and it was feeling pretty good. I think we're a top 10 car. We've still gotta find a little bit more… slightly maybe not as happy as last week but we're there or thereabouts so we'll see what happens tomorrow."