Feature
Built in six months and more powerful than ever – How Honda created the weapon that makes Red Bull title contenders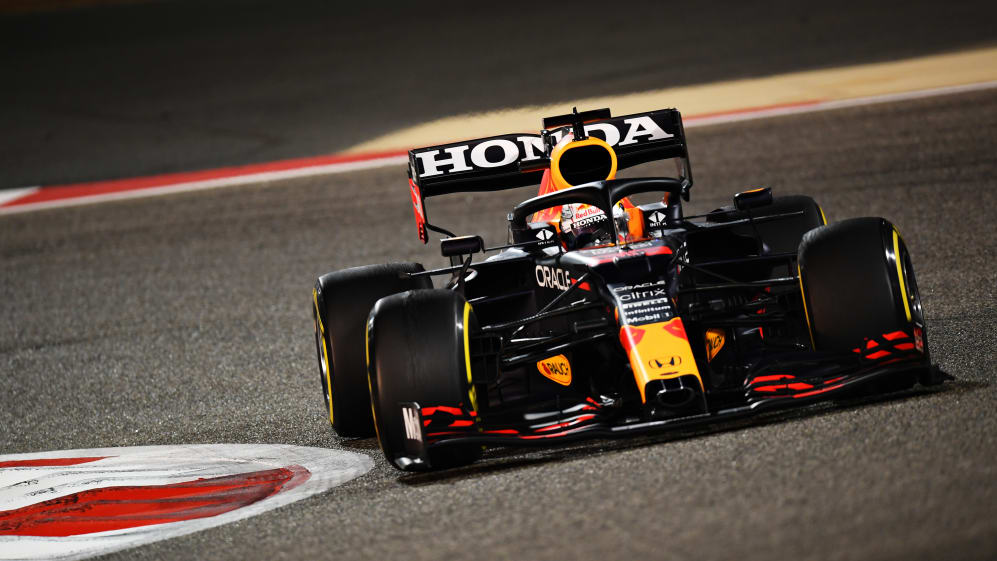 There was widespread shock when Honda announced last October that the 2021 season would be their last in Formula 1, following a change in company objectives. But based on their performance in the opening Grand Prix, during which they powered Red Bull's Max Verstappen to pole position and came within 0.7s of victory, there's a chance they could leave on the ultimate high: a world championship title.
Honda's struggles on returning to F1 with McLaren in 2015 have been well-documented, but they turned a corner when they first joined up with Toro Rosso in 2018, before taking on Red Bull the following year. Last year's power unit was their best yet, with an improved power output putting them second in the pecking order behind Mercedes.
READ MORE: Honda bring forward 2022 engine by a year for Red Bull and AlphaTauri
But Honda's Technical Department believed that design had reached its limit. And despite deciding to leave F1 at the end of 2021, the F1 leadership team successfully convinced Honda President Takahiro Hachigo to implement their plan for a new Power Unit structure - initially targeted for 2022 - this year. It was a bold move, but one that could pay them back big time...
A race against time
Honda's talented technicians were put under extreme pressure, as they had just six months to get the new engine ready in time. When I spoke to Honda's F1 Research and Development chief Yasuaki Asaki, he said the team had already spent the last couple of years looking "at the old engine to work out where its limits are" but it wasn't until the start of October "that everyone started putting all their efforts into getting this new engine ready".
Naturally, Red Bull had some questions about the remarkably short timescale, but Honda moved to assure them that such drastic action was required if they aspired to challenge Mercedes. And they backed themselves to get the job done. "We explained that with the previous PU we would not be able to beat Mercedes, and that we would need the new PU in order to do that," said Asaki. "In order to win we needed to implement the new PU, and hence we started work on it."
In recent years, Honda's F1 team has increased its collaboration with departments in other parts of the company, such as with Honda Jet on the MGU-H, which was at the time a troublesome component for the Japanese manufacturer. And they did just that this time, to ensure they could turn around parts quickly enough.
READ MORE: Honda chief sets title target for 2021 as Japanese company prepare to bow out of F1
"With the help of Honda Motor we've had some input on production methods, we've been able to produce certain parts with three times the speed that we usually would and we were able to get the units required for the first race," said Asaki.
That Honda have managed to achieve the feat, and get the engine to the test in Bahrain on time, and working reliably, is testament to the sheer determination and refusal to accept defeat of their employees.
"Changing the structure of the PU with only six months until testing and round one is an incredibly challenging thing to do," said Asaki. "But thanks to the hard work that everyone put in together, we were able to get the development work done, we ran well in testing, and were able to get ready for round one.
"So if everything goes well, we think that this will be able to contribute to the capabilities of Red Bull. And also it's a sign of the almost miraculous technological achievement that we've able to achieve."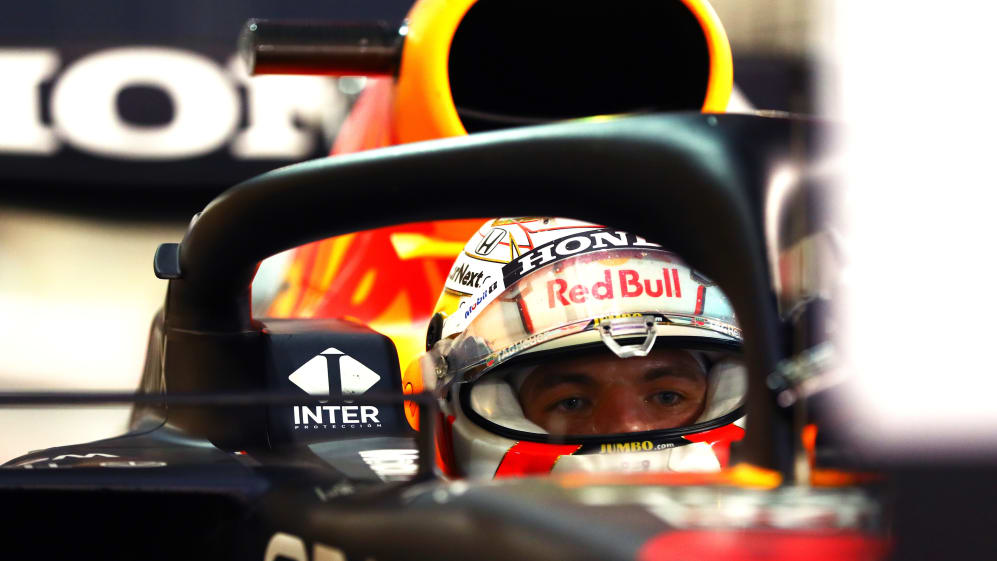 The pursuit of tighter packaging
It sounds simple: To beat Mercedes, Honda primarily needed to generate more power. Achieving it was anything but. To do so, they changed the camshaft layout, making it more compact and moving it lower so it's closer to the ground, while also changing the valve angle.
This allowed Honda to develop the combustion chamber, in a bid to improve combustion efficiency, while also lowering the centre of gravity of the internal combustion engine (ICE). "We changed the bore pitch by reducing the distance between one bore and the next, so we've made the engine itself shorter and smaller," said Asaki.
READ MORE: ANALYSIS: Six key questions answered following Honda's shock exit announcement
What this means is a smaller, more compact, and more ruthlessly efficient engine that is remarkably smaller than the notorious 'size zero' power unit they introduced with so many problems at McLaren – and their biggest overhaul of the design in this latest stint in F1.
"We had a lot of cooperation from Red Bull, making sure that we could get the most from this new compact engine," added Asaki. "This is the first time that we've gone as far as changing the structure of the PU itself."
Chasing Mercedes on track
Honda are aware that they only have one more shot at this before they leave, so they are throwing everything at it. And based on their simulations and data, if they achieve their goals, they believe overhauling the most dominant power unit of the hybrid turbo era is possible.
"We only have one year left so we have to be able to gain improvements from this straight away," said Asaki. "Our objective is to beat Mercedes. Last year just as we thought we were getting closer to them, they showed further improvement. So looking back on what we've learned so far, we've set even higher goals for ourselves and if their improvements are within what we've assumed then to be then I believe we have the capability to compete with them."
Based on their performance in Bahrain, which is a power-sensitive track, they have made a huge step. For the first time in the hybrid turbo era at the track, Red Bull were genuinely competitive over one-lap in qualifying, with Max Verstappen taking a sensational pole position by nearly 0.4s from Lewis Hamilton. In the race, he had the car and power unit to compete until the bitter end.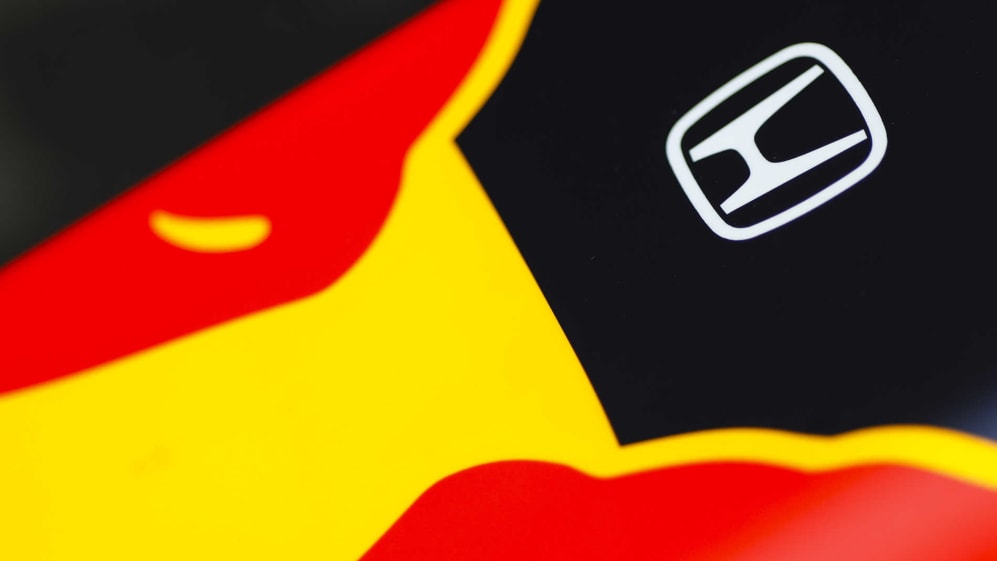 It's one thing to build a more powerful engine, quite another to make it reliable, too. But Honda have learned their lessons over the last six years, and with their experience, ambition and fierce determination, they have made a robust power unit that appears up to the task. It ran without problems through three days of pre-season testing – and delivered on that promise in the first race weekend.
"First of all I think the fact that our engineers have grown a lot since then is a big factor in this," said Asaki when talking about their impressive reliability. "We've also been able to construct systems using mono-cylinders and other methods to make sure that when we're making a big change like this that first of all there are no problems before we push ahead with it. I think the fact that we had difficulties in the past has contributed to the growth our engineers have shown."
We are just one race down, of course, with 22 still to go. But the early signs are incredibly positive. What Honda have achieved is, as Asaki said, miraculous – no matter how this year turns out. They can be proud of producing an engine that is now a genuine race-winning contender on pure pace. If they can stay reliable and maximise the unit's potential, Red Bull deliver on the chassis side and their drivers Verstappen and Sergio Perez make the most of their package, this could be one heck of a sign-off for one of Formula 1's most famous engine manufacturers.