Feature
IN NUMBERS: The stunning statistics behind Verstappen's dominant title defence
Max Verstappen has etched his name into the record books by joining a select few drivers in the history of the sport to win back-to-back world championships, after the Red Bull driver claimed a stunning second title in scintillating fashion at this weekend's Japanese Grand Prix.
The Dutch driver has been in phenomenal form all season and the statistics highlight just how dominant he has been this year. So, here are the numbers behind Verstappen's second World Championship.
READ MORE: Verstappen crowned world champion with Japanese GP victory after late penalty for Leclerc
12
This is Verstappen's personal best tally for wins in a season, having already surpassed the 10 victories he achieved last year in his first championship-winning campaign. With 12 wins already and four races left this season, it is very possible that the Dutch driver could break the record for the most victories in a season – which is 13 – set by Michael Schumacher in 2004 and tied by Sebastian Vettel in 2013.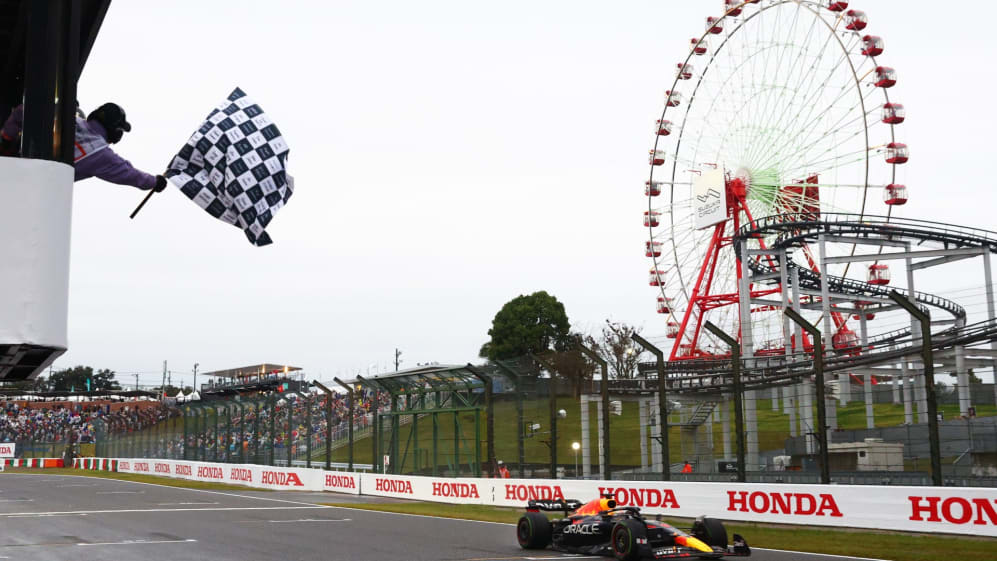 66.6%
That is Verstappen's current win percentage this season, which is the best the sport has seen since Vettel's win rate of 68.42% in 2013. At the current rate, he will be tied with Juan Manuel Fangio for the fifth best win rate in a season, after Alberto Ascari's mark of 75% from 1952, Schumacher's 72.2% strike rate in 2004, Jim Clark's 70% win rate in 1963 and of course Vettel's percentage that was previously mentioned.
14
Verstappen has stood on the podium 14 times already this season. If the Dutch racer stands on the podium in each of the final four races, he will tie his own record of 18 for the most top-three finishes in a season – which he set in the 2021 season.
TREMAYNE: Why Max Verstappen's majestic run to his second title should finally silence his doubters
13
Verstappen's 2022 season is quite a rare occurrence in Formula 1, as this will be only the 13th time a driver has won consecutive World Championships. On the current grid, Verstappen joins Vettel, Fernando Alonso and Lewis Hamilton on this prestigious list. Hamilton and Schumacher are the only drivers to have won back-to-back championships on two seperate occasions.
11
There have been 34 world champions in the history of the sport, but Verstappen is only the 11th driver to win back-to-back championships. Alonso was the eighth driver to do it, Vettel ninth and Hamilton 10th. It is an esteemed list that also includes names such as Schumacher, Alain Prost and Ayrton Senna.
AS IT HAPPENED: Follow all the action from the 2022 Japanese Grand Prix as Verstappen takes 2nd title
17
Of those 34 World Championship-winning drivers, Verstappen today became the 17th driver to win multiple titles. The Red Bull racer joins the likes of Alonso, Mika Hakkinen and Alberto Ascari as drivers to have won more than one championship.
4
Schumacher currently holds the record of winning the championship with the most races to spare – having won the title in 2002 with six races to go. With his win today, Verstappen wins the title with four races to go, tied for the third quickest championship win of all time. It is also the fastest championship victory since Vettel's 2011 title – which he also won with four races to go and as a Red Bull driver.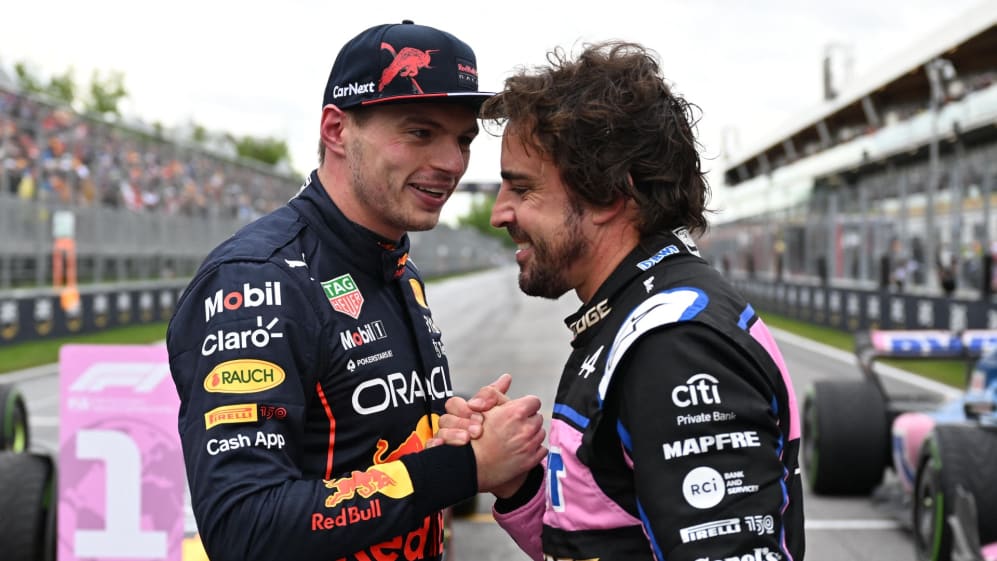 25 years and 10 days
With his win today, Verstappen is the second youngest double world champion in the history of Formula 1. While Vettel did it at 24 years of age, Verstappen has been able to surpass Alonso, who won his second title at 25 years and 85 days.
5
At one stage, the championship battle was close, before Verstappen went on a streak of five straight victories – from his win in France to his victory at Monza. This run is tied for sixth in the all-time list of most consecutive victories, along with the likes of Hamilton and Schumacher – who both did it twice – Jack Brabham, Jim Clark, and Nigel Mansell.
READ MORE: Verstappen on the verge of history as Formula 1 returns to Suzuka
458
With his win today, Verstappen has spent 458 laps in first position this year. With 256 laps left in the season, the Red Bull driver could well make it past the 700-lap mark. This has only been achieved once in the history of the sport – with Vettel having led 739 laps in 2011 on his way to his second World Championship.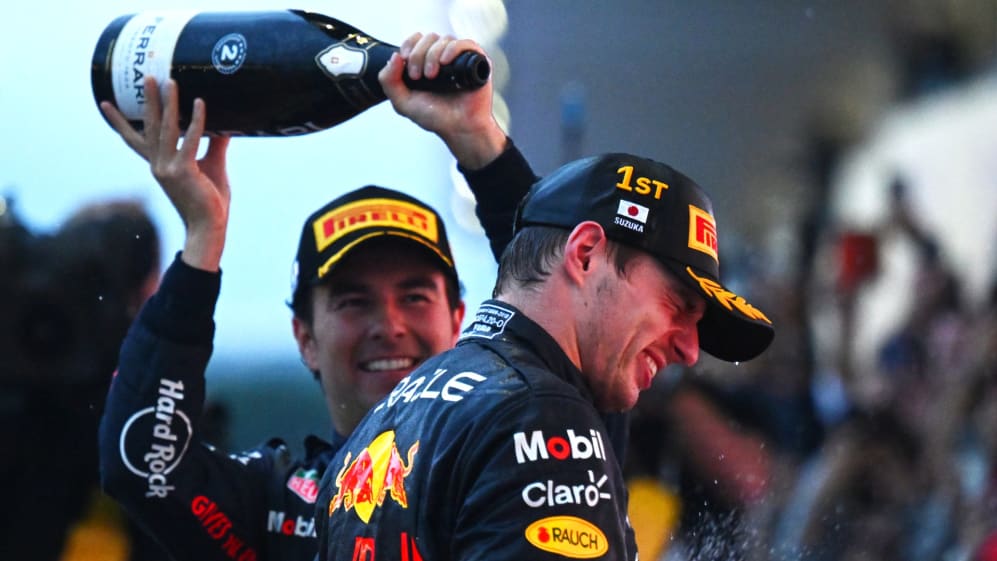 113
As things stand, Verstappen currently holds a 113-point lead over Sergio Perez – and with four races to go and the Dutch driver in supreme form, that lead could grow by the end of the Abu Dhabi Grand Prix. Vettel currently holds the record for the largest margin of victory in a championship, beating Alonso by 155 points in 2013. Could Verstappen extend that lead before the end of the season?
366
Verstappen leaves Japan with 366 points in the championship, closing in on his tally of 395.5 from his first championship-winning season. The record for the most points in a season is 413 points – set by Hamilton back in 2019. With four races left, it is very possible that Verstappen could break that record too.