'Can he improve? Yes, of course he can' – Red Bull tip Verstappen to get even better in 2023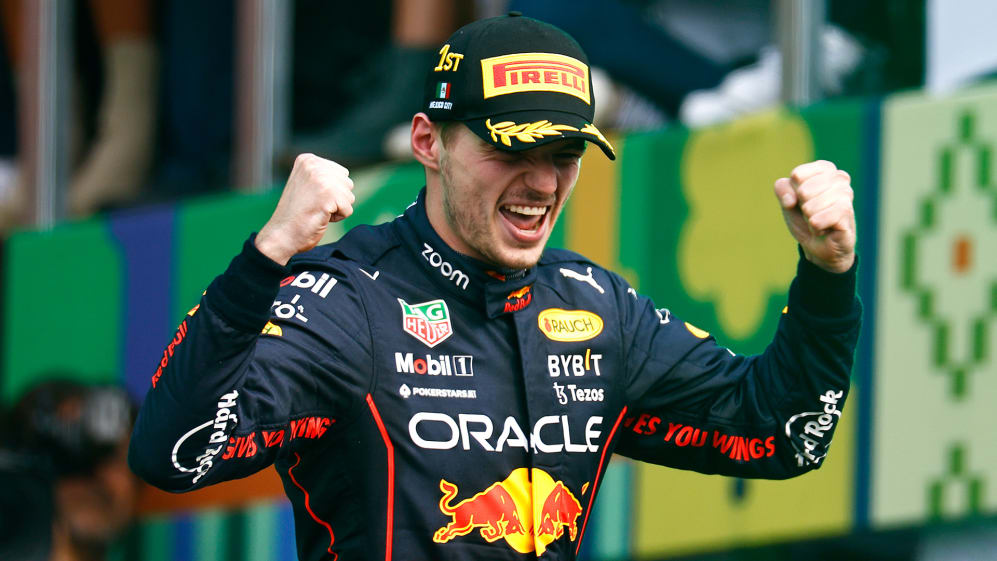 Max Verstappen has been tipped to grow even stronger in the future despite his already "stunning" level of performance at Red Bull, according to the team's Chief Engineer, Paul Monaghan.
Verstappen made his F1 debut with Toro Rosso (now AlphaTauri) in 2015 and secured promotion to the senior Red Bull team a handful of races into the 2016 season, spectacularly winning on his debut at the Spanish Grand Prix.
MAX BY NUMBERS: The amazing stats behind Verstappen's 2022 title winning campaign
Regular podium finishes and more victories followed, before 2021 marked a breakthrough as an improved Red Bull-Honda package enabled Verstappen to take the fight to Lewis Hamilton and Mercedes, with the Dutchman narrowly coming out on top in the championship battle.
In 2022, and after some early-season reliability concerns, Verstappen made it back-to-back championships with a dominant run of 15 wins from 22 races – prompting Red Bull chief Helmut Marko to hail the 25-year-old for taking a "big step" forward.
But it is not just Verstappen's driving that has impressed Red Bull, with Monaghan pointing to the work he does outside of the cockpit as a crucial factor behind his recent successes.
Speaking as the 2022 campaign drew to a close, Monaghan said: "Max is technically extremely gifted. He did a lot of work as a youngster, often guided by his father [former F1 driver Jos], and you can see the legacy of that. He knows what he's talking about within the car, and he knows what he wants.
TREMAYNE: New rules, old rivalries, and plenty of action – How the first season of F1's new era played out
"With his engineers, they know how to deliver a car that he finds nicely-balanced, easy to drive… well, not necessarily easy to drive, but driveable – it looks after its tyres well enough that he can manage a situation."
Monaghan added that, despite his double champion status and record-setting ways, there is still room for improvement going forward and backed Verstappen to "dig into himself" in a bid to come back better than ever in 2023.
"If you look at his record over the past seasons he's been with us, it's stunning. He wouldn't achieve that if he wasn't an exceptional driver. And can he improve? Yes, of course he can. He might not thank me for saying that," Monaghan continued.
"I think there are areas he can get a little bit better. He'll dig into himself and think what could he do better for a season, and it's up to us to give him a car to go and demonstrate those skills."