'He's a much more mature driver' – Marko says Verstappen has taken a 'big step' in performance in 2022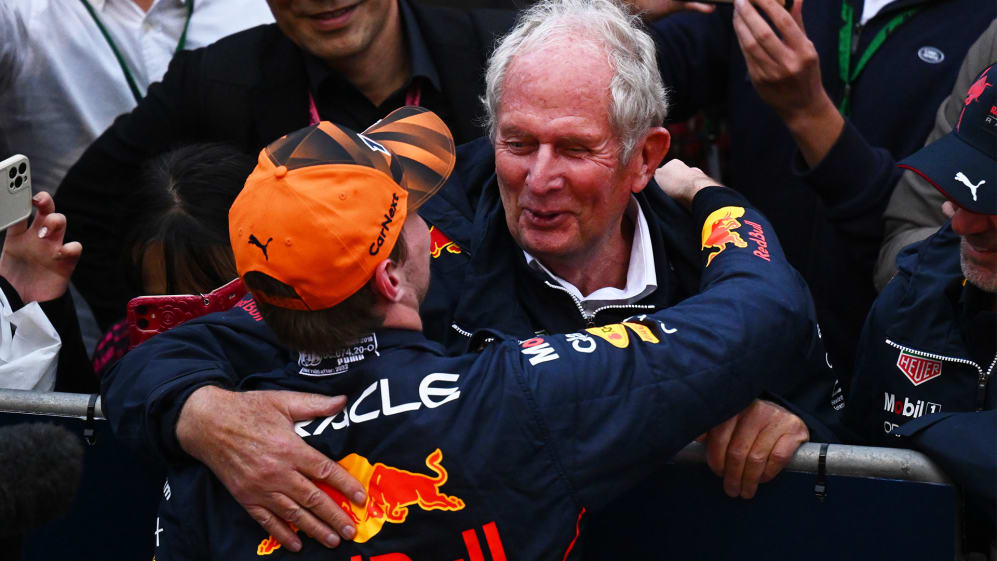 Red Bull advisor Helmut Marko has hailed Max Verstappen for "showing his class" throughout the 2022 season after the Dutchman claimed his second F1 world title with victory at the Japanese Grand Prix.
Verstappen finished more than 25 seconds clear of the next car at Suzuka as he racked up his 12th victory of the campaign, with the championship confirmed when Ferrari rival Charles Leclerc collected a time penalty for cutting the chicane on the final lap.
F1 NATION: Inside Max Verstappen's title-winning celebrations in Suzuka
Speaking to Sky Sports F1 about the achievement, and the dramatic circumstances, Marko said: "It's unbelievable. We only found out when the speaker was saying 'Congratulations, it's the World Championship'. It was a big surprise, but a very nice surprise."
As for Verstappen's development this year, the Dutchman having dominated proceedings this season after edging out Mercedes's Lewis Hamilton for the 2021 title, Marko stated: "He's far more relaxed. He's a much more mature driver.
"At Budapest or Spa, in the first corner on the first lap (when Verstappen started in the midfield), 'I thought, who is in this car?' He let cars past and once he was in free air, bang, then he showed his class. It's a big step and I think it's not the end of what we have seen from his performance."
Verstappen has joined an exclusive list of double world champions with his 2022 crown, with Marko asked whether the 25-year-old has what it takes to go on and surpass the record of seven held by Hamilton and Michael Schumacher.
BUXTON: Why comparisons to Schumacher are inevitable after Verstappen's imperious run to his second title
"I thought the record of Michael never could be broken and then Lewis did the same amount. I think there has to be so many factors together that you can achieve something [like that]. But he's not the type who goes for records; I think one day he will say, 'Fine', and he will walk away," added Marko.
Red Bull's focus will now switch to securing P2 in the drivers' standings with Sergio Perez, who leads Leclerc by a point, and securing a first constructors' title since the 2013 season – the team sitting 165 points clear of Ferrari with four races still to run.