Carlos Sainz names two 'most dangerous' teams in McLaren's fight for fourth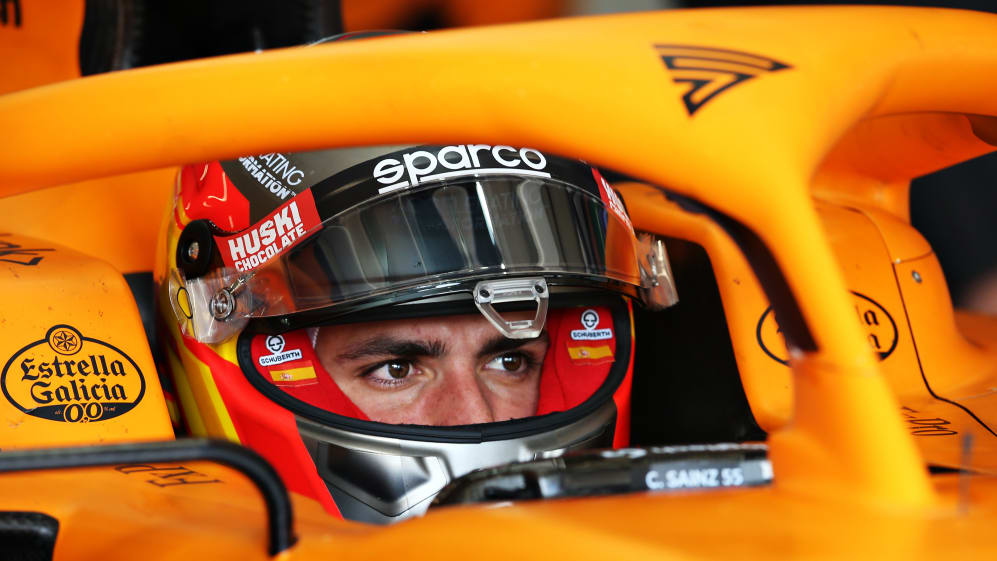 McLaren had an impressive year in 2019 after finishing 'best of the rest' in fourth place in the constructors' championship behind the top three teams, but Carlos Sainz has identified two teams that could upset the Woking squad's chances of repeating the feat this year.
With no change in the regulations for this season, the battle for midfield supremacy is expected to be even closer this season, and Sainz is especailly wary of the new-look AlphaTauri team, and Racing Point.
READ MORE: Frustration over RP20 shows other teams 'haven't stepped up' says Racing Point tech chief
"Everyone is looking strong. Every single team you look at, at some point in the test, they have done a very strong lap time, so it's difficult to know who is at the front of the midfield or behind," he said.
"Racing Point, or even AlphaTauri, I would put as the most dangerous guys to beat; I think we will all be in the mix."
McLaren managed to finish 54 points ahead of Renault in 2019, yet were a whopping 272 behind Red Bull in third, and Sainz is keen to close the gap to the top this year before the new era of Formula 1 dawns in 2021.
"What I hope is all of us are closer to the top than we were last year. That would be my biggest wish, independent of the position," he said.
READ MORE: 5 of our favourite moments from Netflix's Formula 1: Drive to Survive Season 2
"I wish the midfield this year could be close enough to the leaders to make sure if the leaders have an accident in lap one, that they don't move through the field, that would be my biggest thing."
With Racing Point buoyed by the performance in testing of their new RP20, a car that has taken more than a few cues from Mercedes' championship-winning W10, Sainz's wish for a closer pack could well come true. That became clear on the first day of testing when Sergio Perez finished third-fastest overall behind the Mercedes pair.
"Racing Point have been very quick, the whole two weeks," Sainz added. "They hit the track and they did a [1m17.3s], and since then, they have improved – three or four tenths quicker, [so] you say it's tight with Racing Point or AlphaTauri."