Feature
5 of our favourite moments from Netflix's Formula 1: Drive to Survive Season 2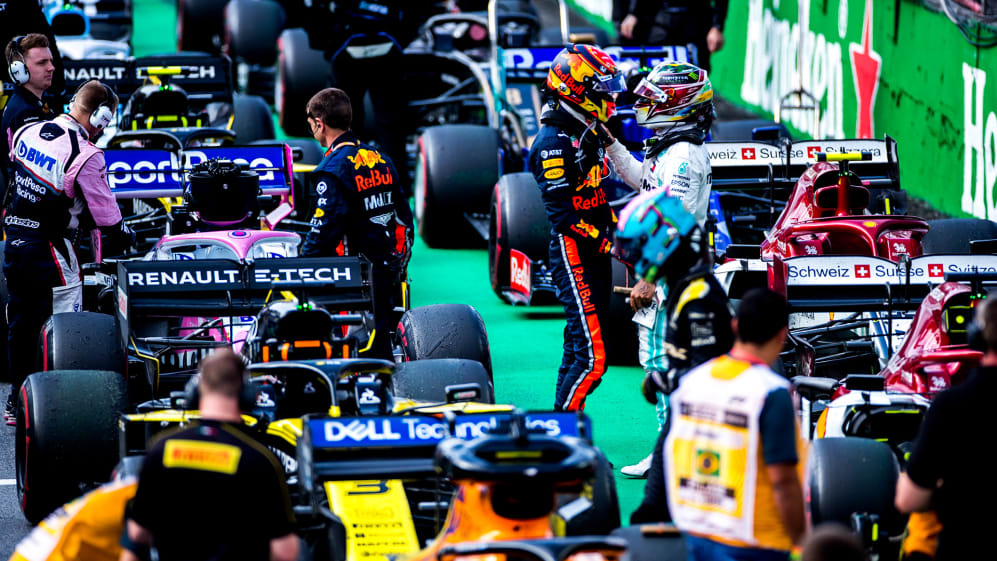 Formula 1: Drive to Survive, the documentary series that made colourful Haas Team Principal Guenther Steiner a huge fan favourite, is back for Season 2 and it's arguably even better than the first. To coincide with today's release of the 10-episode season, we've picked out five of our highlights…
1. A different side to Hamilton and Mercedes
Dominant best describes Lewis Hamilton and Mercedes' form over the last six years. The highs have been plenty, the lows few. But last year's German Grand Prix, the Silver Arrows' home race where they marked their 125th year in motorsport, was one of the latter. And it just so happened, somewhat fortuitously for us, that this was the race where they had agreed for Netflix to follow their every move for the first time.
READ MORE: 5 of our favourite moments from Season 1 of Formula 1: Drive to Survive
Episode 4 – Dark Days – delicately deals with the tragedy of Niki Lauda's death – the Austrian a hugely influential figure in Mercedes' scintillating success – early on, before taking us inside the race weekend at Hockenheim, where Hamilton is struck down with a virus that leaves him struggling with a fever of 40C.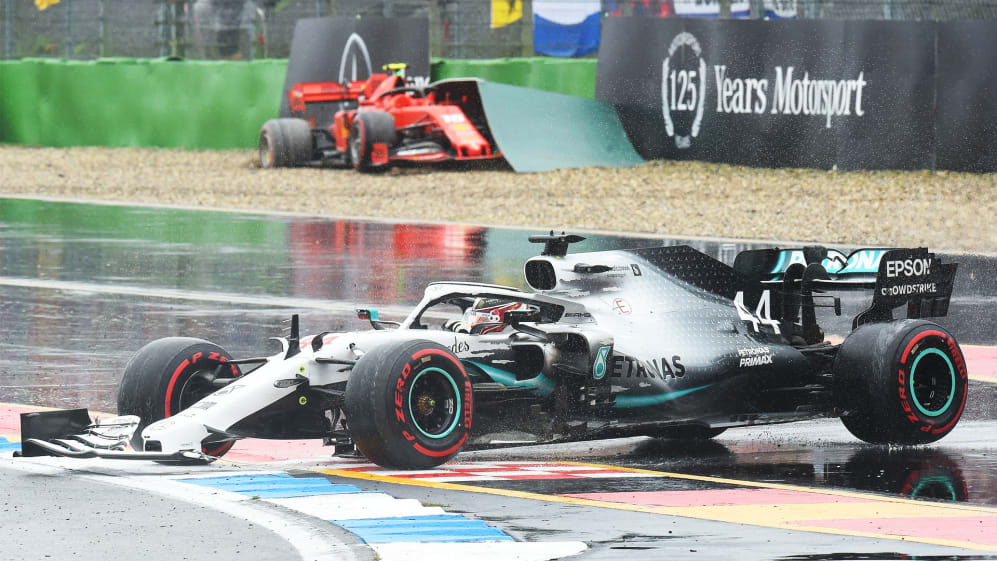 This weekend gives us an intimate insight into Hamilton's refusal to be defeated. He sticks the car on pole position, half a second quicker than his team mate Valtteri Bottas – who earlier in the episode admits it's "a pain in the ass" to be in the same team as Hamilton sometimes because "he's tough to beat".
The race doesn't go so well. Hamilton does something he rarely does – crashes. He recovers to the pits, wanting to retire the car but is told not to. He continues to finish 11th, which became ninth after Alfa Romeo's double penalty. We're then taken inside the Mercedes debrief. Hamilton is distraught. He can't compute what's happened.
He gets up and walks into Toto Wolff's office. "I'm so sorry," he says. "I'm baffled with how it went from bad to worse. Sorry." It's a tough moment, one that shows Hamilton is human and that every defeat hurts him to the core.
WATCH: The official trailer for Formula 1: Drive to Survive Season 2 on Netflix
2. The inside story of the Gasly-Albon swap
One of the big storylines of the 2019 season was Pierre Gasly's struggle, coupled with Alexander Albon's rise, which culminated in the duo swapping seats between Red Bull and Toro Rosso after the summer break. So you may not be shocked to know they feature in two episodes.
Early on in the year, Team Principal Christian Horner is patient with Gasly, with plenty of footage in Episode 5 showing him trying to boost his confidence. But it quickly becomes clear that his and Motorsport Advisor Helmut Marko's patience was running thin in Canada. Marko walks in and says to Horner, "Gasly is poor". Horner replies, "He's losing four tenths in the last two corners, which I think you or I could do."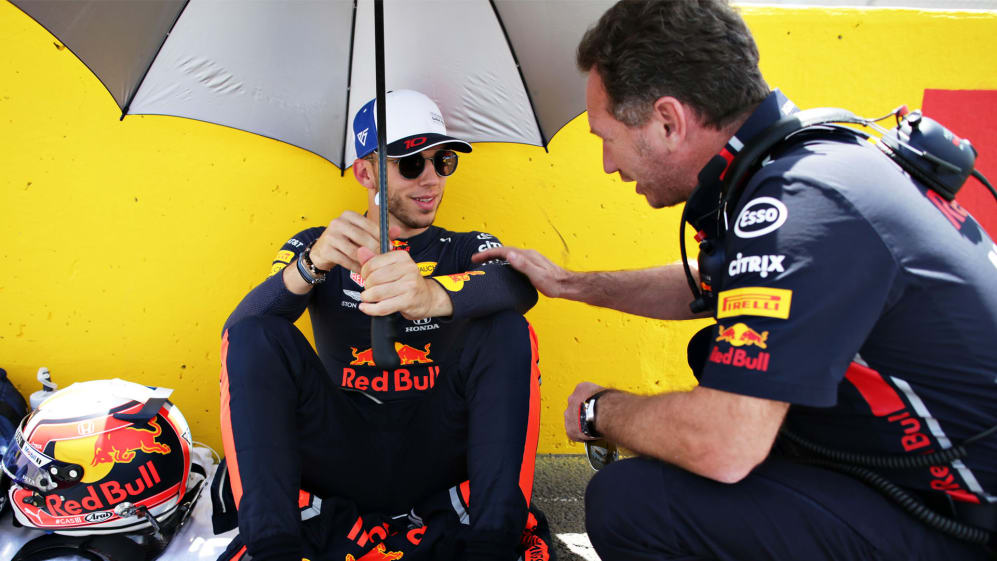 Later there are plenty of radio messages from Gasly's engineer telling him to go faster. "Push Pierre," he says, "we cannot keep doing this." In the following episode, the focus switches to Albon and the future. Horner explains that Gasly has been the team's "Achilles' heel" and says they need a driver "who will go for it".
It's in this episode that we see how close Albon is to his family and how grateful he is to them for helping him get to where he is today. His first weekend for Red Bull is the Belgian Grand Prix, where F2 racer Anthoine Hubert loses his life in a crash.
3. Ferrari let the cameras in
Like Mercedes, Ferrari joined the Netflix party for the first time for Season 2, the Scuderia granting access to the cameras for the United States Grand Prix. There's some nice access to the drivers too, Sebastian Vettel and Charles Leclerc talking about their taste in music, with Vettel even doing a bit of singing, to which Leclerc exclaims "you go quite high!"
We also get some insight into their press briefings, when Head of Communications Silvia Hoffer runs through news pieces that have appeared in the press recently concerning them. She picks out one in Italian newspaper Gazzetta dello Sport that suggests there is tension between the pair.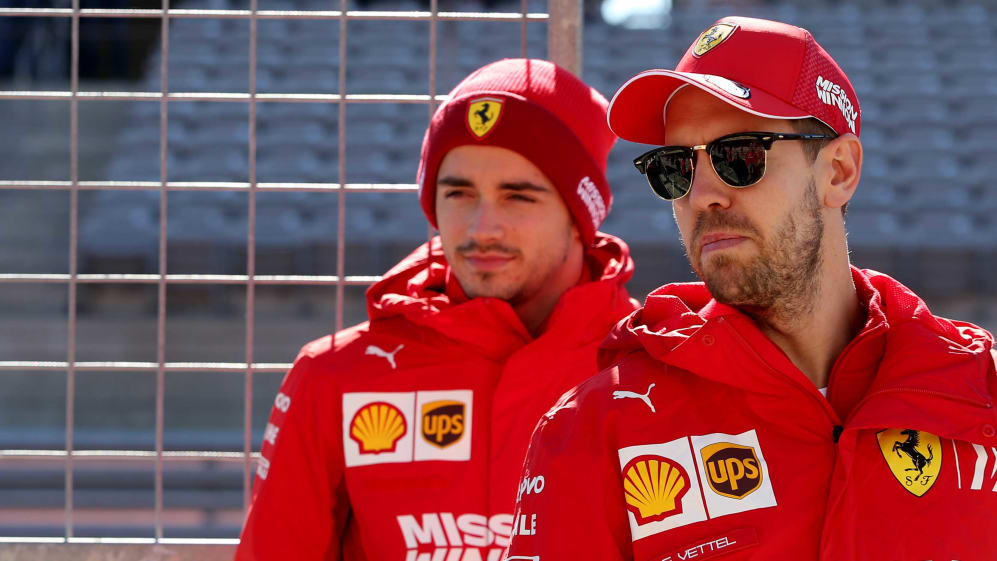 "We know you love each other so just tell people, you can occasionally kiss if you want," jokes Hoffer. Leclerc smiles and replies "I will not go that far." Vettel chirps in and adds: "We'll start by holding hands."
READ MORE: Ferrari have changed testing approach to avoid Melbourne disappointment repeat, says Leclerc
Vettel's struggles during the season are covered off, with the threat from a young rookie team mate Leclerc played up. But there are lighter moments where Vettel's sense of humour shines through, such as during a sponsor event. "God damn I like America," he says as he is welcomed with a round of applause. "In Germany you finish second and they ask what is going on," he jokes. "I always have to make excuses."
4. Tensions at Renault amid uncertain Hulkenberg future
Nico Hulkenberg's future was a big topic of conversation in 2019, the German's seat under threat from Esteban Ocon, so Netflix chose to follow him round – and you can tell in Episode 8 (Musical Chairs) that he didn't much enjoy it, one shot showing him pushing the camera away when it gets too close for comfort.
There's a lot of awkwardness in this episode, particularly when Hulkenberg and Team Principal Cyril Abiteboul are flying to Paul Ricard, ahead of the French Grand Prix, with the footage showing them with very little to say to each other – while Abiteboul isn't very forthcoming in giving reasons to keep the German onboard for 2020.
READ MORE: Hulkenberg – Not driving in F1 is 'going to be a shock'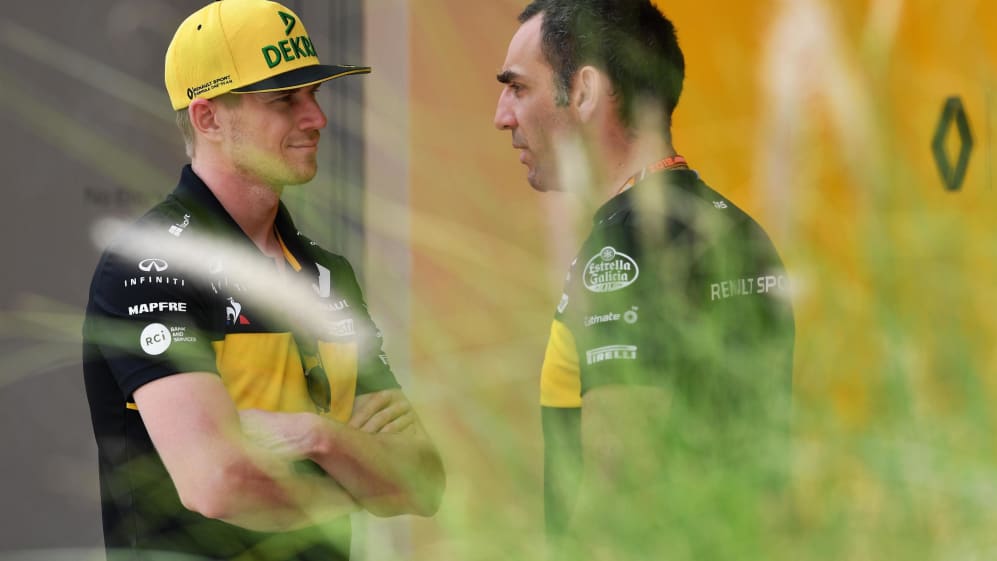 Later in the episode, we're in transfer with Toto Wolff and Esteban Ocon. Wolff takes a call from Abiteboul and they arrange dinner. It's not made explicitly clear, but the back and forth between them suggests the topic of conversation will be how they get Ocon in the Renault seat next to Daniel Ricciardo in 2020.
Netflix cleverly cover-off Hulkenberg's German GP, where he let a potential podium slip through his fingers. When he crashed, Abiteboul admitted that moment was "very detrimental" and later added: "I started to think there was a curse…"
5. Insight into Williams' shambolic pre-season
Williams' Deputy Team Principal Claire Williams admits early on in Episode 9 that the 2019 campaign was "horrific" for her iconic team. And courtesy of the access the team granted Netflix in pre-season, we get to see how they got into such a mess.
Then-technical chief Paddy Lowe speaks about having made "a lot of changes" and there was confidence at the fire up that things would be better. But it quickly emerges that even then, things were not good. There's a camera on the gaggle of engineers and Williams herself when she learns just how bad it is.
READ MORE: 2020 marks a 'fresh start' for the team, says Claire Williams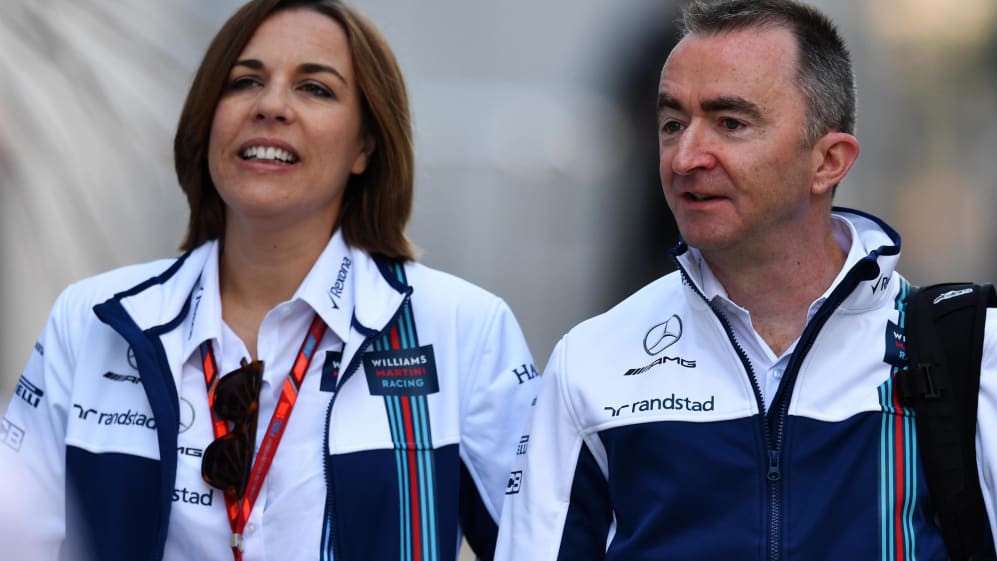 Williams is told the team "are a very, very long way behind having a finished car here before we go to the test, there is massive challenge at the moment with the delivery of the diffuser". Worse still, she is told a "host of components" are an issue, while they have "somehow lost track" of a pin for the tower bracket and they "haven't even got enough wheel nuts to hold the wheels on".
We later see Williams fly out to the test carrying some parts herself. She strolls into the garage and watches as the car is prepared for its first run, having missed the first two days of the test. Lowe strolls over to greet her. Williams replies, but looks and steps away. The tension is clear.
Unfiltered access. Unmissable drama. Formula 1: Drive to Survive - coming globally to Netflix on 28 February. This trailer contains adult themes.