Contact with team mate, Giovinazzi, sours Kubica's Williams farewell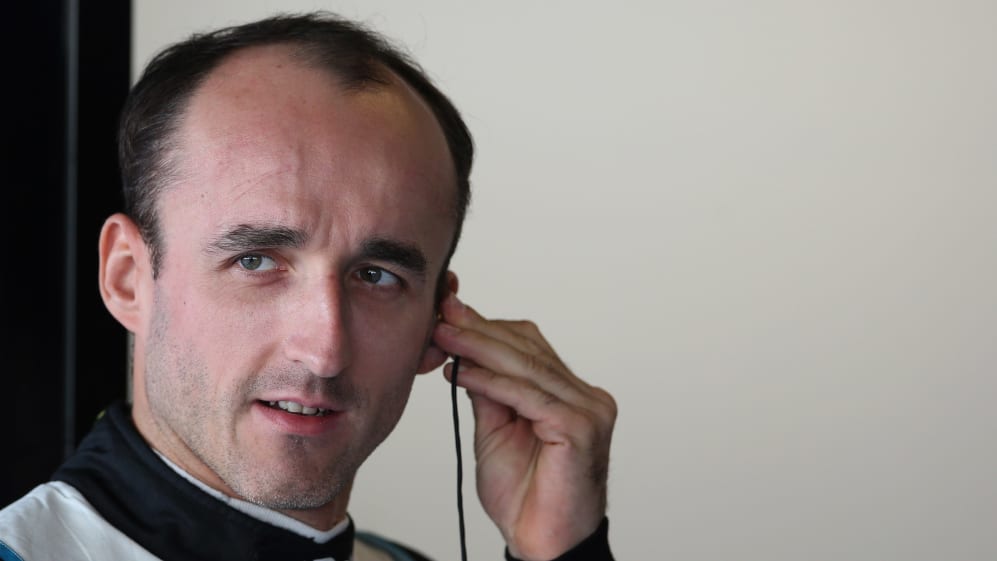 Robert Kubica's Williams swansong didn't go smoothly at all, as the Pole said his final Grand Prix in Abu Dhabi was hampered by contact with team mate George Russell and Antonio Giovinazzi, but Williams didn't let that overshadow his impact at the team – they paid tribute to his "invaluable" work at the squad over the past two seasons.
After finishing 19th in Abu Dhabi, Kubica explained: "There was a bit of wheel-to-wheel battling first with George on Lap 1 – we touched, he over-braked into Turn 5, went straight and he touched me – and then with Giovi [Antonio Giovinazzi] we touched quite heavily and I damaged the floor quite a lot," Kubica said. "It was the whole right-hand side, so the last 35 laps were very difficult."
READ MORE: DT's 10 Hot Takes on Ferrari's fuel penalty, 'Sir' Hamilton, Perez's pass and more
While his post-race message to the team wasn't as emotional as Lando Norris's send-off to out-going McLaren Performance Engineer Andrew Jarvis, Kubica acknowledged that it hadn't quite dawned on him that Abu Dhabi may have been his final F1 race ever.
"Until now, no, [it wasn't emotional], maybe it will come – a bit of emotion – once everything has finished but let's move forward."
Senior Race Engineer Dave Robson paid tribute to Kubica and, in doing so, highlighted just why another team would want his experience and expertise.
"Throughout a difficult season, the drivers and the whole team have performed well, professionally, and with good humour," Robson said. "We thank Robert for all his efforts behind the wheel and at the factory. His determination, experience, and knowledge have been invaluable over the last two years. We wish him all the very best for his future.
READ MORE: The Winners and Losers of the Abu Dhabi Grand Prix
"Our attention now immediately turns to 2020 as we focus on tyre testing. This is a very good opportunity to understand the new tyres in hot conditions and will provide us with the information we need to select compounds for winter testing and the opening races of the 2020 season."
The 34-year-old may not have seen the inside of an F1 car for the last time, however, as he could find himself in an F1 support role next season.