Feature
DT's 10 Hot Takes: On Ferrari's fuel penalty, 'Sir' Hamilton, Perez's pass and more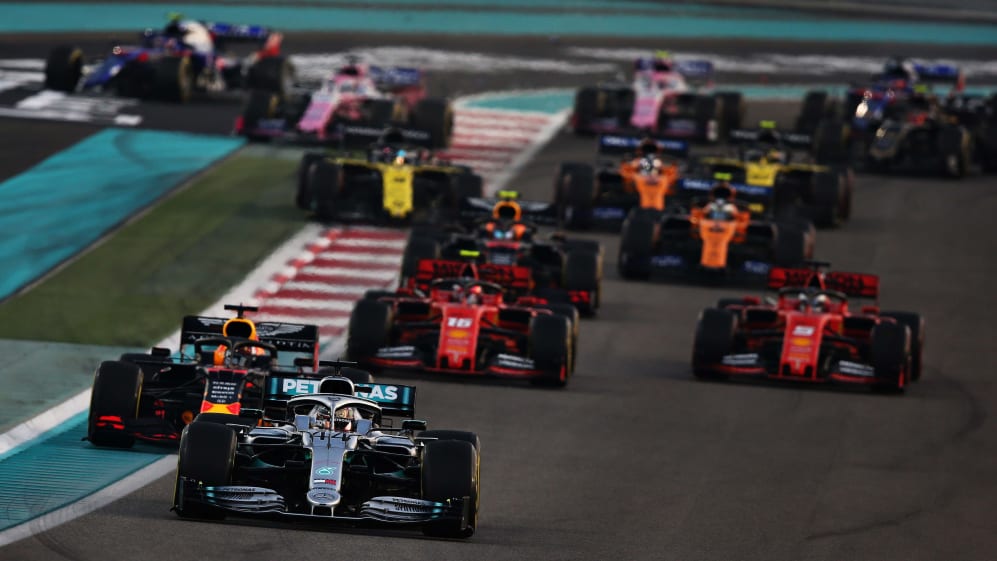 A celebrated Formula 1 journalist with more than 500 (consecutive) Grands Prix' experience, David Tremayne is one of those familiar paddock figures who has seen it all, met them all, and written about it all, over almost five decades of F1 racing. Here, he shares his hot takes from round 21 of the season in Abu Dhabi…
1. Frustratingly few answers over Ferrari's fuel issue
Everyone got a bit excited when doubt was cast over Charles Leclerc's race after it was revealed before the start that Ferrari were being investigated for a "significant difference" in the amount of fuel they put in the car and what they told the FIA they were putting in for the race, which includes laps to the grid, the formation lap, the race, the in-lap and any fire-ups that would be needed.
READ MORE: Leclerc keeps podium as Ferrari handed big fine for fuel discrepancy
Why?
Well, ever since Ferrari came on so strong – especially in a straight line – since Spa at the end of August, there has been a lot of talk about their engine performance. There have also been a couple of technical directives issued by the FIA's Jo Bauer to clarify what might be deemed to be grey areas, after Red Bull and Honda did some reverse engineering of what they thought Ferrari might be doing, and proposed using similar technology to the FIA.
But what did this latest controversy actually mean?
It meant that, potentially, Leclerc went to the startline with nearly 4.5 percent more energy in his fuel tank than Ferrari had told the FIA was in the car.
In theory, having more energy on board could confer an advantage in fuel usage and power ratings even though the mandatory limit of 110 kgs was not exceeded. But it's hard to envisage that being a crime. It's more a strategic choice to carry slightly more weight in return for a performance boost.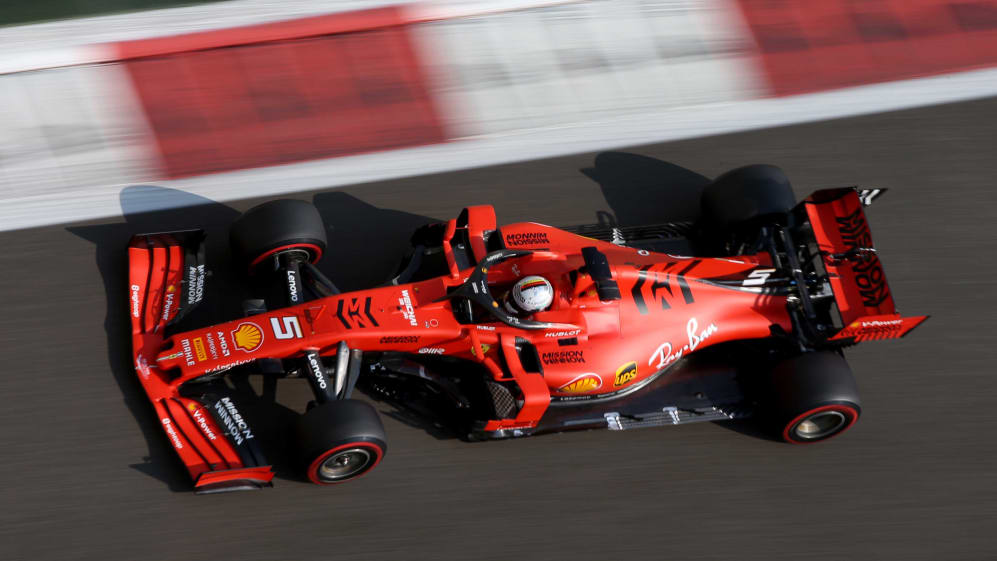 The FIA didn't specify any particular suspicion of what advantage they thought Ferrari might have gained, and neither did the stewards. And Ferrari boss Mattia Binotto afterwards revealed that, in any case, both Leclerc and Sebastian Vettel had to run their races in Engine Mode 4 in the interests of reliability.
READ MORE: A spectacular finale, and a bright future for F1 – Ross's Abu Dhabi GP review
The stewards deemed the 4.88 kg discrepancy to be illegal since it put Ferrari in breach of Technical Directive TD/014-19 and infringed Article 12.1.1.i of the International Sporting Code, and left it at that while fining them €50,000 accordingly.
I'm sure I'm not the only person left feeling slightly confused by all this.
2. Abu Dhabi win was a huge relief for Hamilton
You'd never question Lewis Hamilton's levels of self-confidence, would you? But did I detect a smidgeon of relief in the world champion when he finally managed a pole position, his first since Hockenheim? And as he stood on the top step of the podium after such an emphatic win?
He talked about having to recentre after an "erratic" Friday (when to be fair he said he was experimenting with the set-up), but he pulled it all together to be fastest in quali. And his race performance was flawless.
READ MORE: Hamilton wishing season wasn't ending after '2019-best' Abu Dhabi victory
After the challenges he's had in the second half of the season, from Ferrari and Red Bull, and being overtaken twice by Max Verstappen in Brazil, signing off his sixth title-winning season with an 11th victory from the 21 races, in his 250th Grand Prix, must have been massively satisfying. And possibly a big relief.
4. No answers = no truce between Leclerc and Vettel
I have to hand it to Mattia Binotto - he did a great job of stonewalling in Abu Dhabi when he was questioned about the spectacular and embarrassing Vettel/Leclerc collision in Brazil. Especially when one journalist started getting a little bit personal and irritated when the Ferrari boss kept avoiding the issue and refused to vouchsafe anything about the conversations that had been held subsequently in Maranello. Oh, to have been a fly on the wall then!
WATCH: Top 10 team mate collisions
I like Mattia very much. I think he's a smart, pleasant man with much less of the ego I've encountered with previous incumbents of his unenviable position. And this was a classic case of the public demanding to know, and the team boss loyally protecting his men. I admired the way he took the flak without appearing remotely irked by the hard edge of the questioning. I can think of several of his predecessors who would have flipped.
Some good people whom I respect suggested that the fault lay 80 percent with Seb, who wandered into Charles, and 20 with Charles who chose not to edge to his left and avoid the collision, as the delta between the two, I'm told, was 16 km/h and Seb had momentum as Charles' engine was derating. And that it might thus have been wiser for the Monegasque to see the big picture and concede the position again to the German in the interests of the team.
I had to smile when Mattia suggested that it was more important to know "what is triggering the clashes" between his drivers, rather than apportioning blame.
Well, one is a four-time champion who is making far too many unforced errors and whose reputation is on the line; the other is a hungry young gun intent on establishing who is top dog. Simple as that in my eyes.
READ MORE: Binotto proud of how Ferrari 'rolled up our sleeves and fought back' in 2019
How you deal with that… That's a whole different matter! But I suspect Mattia will have adopted an unflappable paternal mien, rather than thumping tables and screaming.
Are further clashes likely? Is dawn brighter than dusk?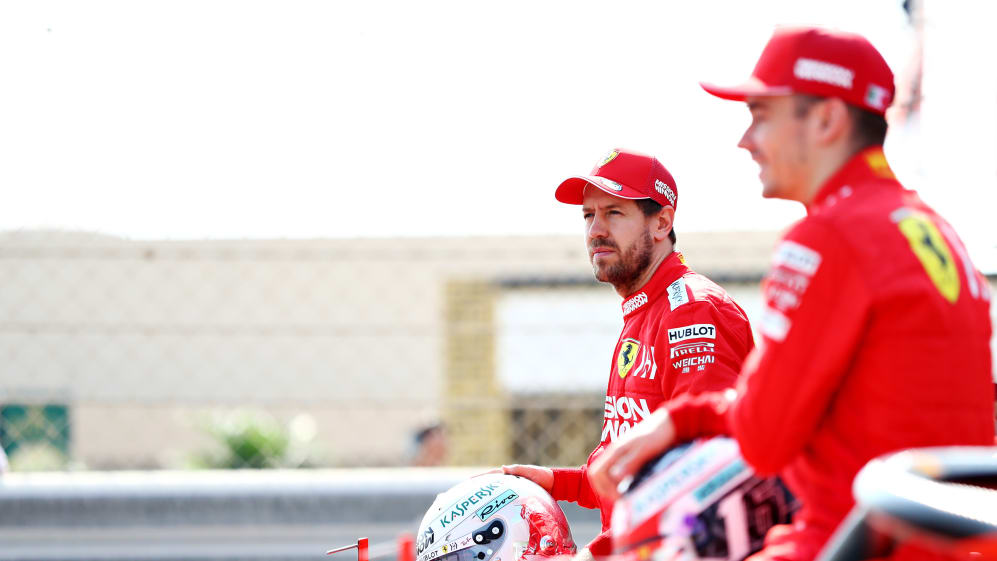 5. Lewis to Ferrari? Not likely
You could tell that it was a slow news week in Abu Dhabi, when the question of whether Lewis might end his career racing for Ferrari was dragged out yet again.
Mattia Binotto and Toto Wolff said the usual nice things without really saying anything – what else would you expect them to say at this juncture? – and it filled a few column inches.
READ MORE: Vote for your favourite drivers of 2019
Could it happen? I have no idea. But part of me thinks that, like Fangio, he would be a made man with Mercedes for the rest of his natural, and that his ego is sufficiently under control that he wouldn't feel any need to validate his extraordinary success by racing in red, as some like to suggest.
RIDER: I was one of those back in 2012 who suggested that he might be committing career suicide in leaving McLaren for Mercedes… A point he never lets me forget…
6. Grosjean was partly to blame for the Bottas shunt
I like Romain Grosjean as a person, but I will admit that I'm getting a bit bored with some of the incidents he seems to get caught up in.
The incident in which he was hit and spun by Valtteri Bottas at the end of the main straight as FP2 drew to its close was silly, given the amount of damage to both cars, and I was quite surprised that Valtteri accepted the blame and the reprimand.
READ MORE: 'I expected Grosjean to see me coming', says Bottas after FP2 crash in Abu Dhabi
When somebody in such a situation is clearly taken by surprise, as RoGro was given his immediate comment over the radio, it always reminds me of the road driver who tells the cops "He just came out of nowhere," which to my cynical mind really means "I wasn't paying enough attention and got surprised."
Like Seb and Charles at Interlagos, I think I'd have scored this one 80/20.
7. Honda's Red Bull extension is worth shouting about
You won't have read a press release from Honda to the effect that they have extended their contract with Red Bull from the end of 2020 to the end of 2021, which means it will embrace the first year of 'New F1', because, for some strange reason, Honda don't want to shout about it. But the team should. And so should F1.
Why so?
In the Milton Keynes outfit's case, because it gives it the works engine supply deal it has always wanted and because the combo have already won three races this year as a sign of their burgeoning strength. And, not to put too fine a point on it, because none of the other manufacturers – Mercedes, Ferrari and, most especially Renault – want to supply them.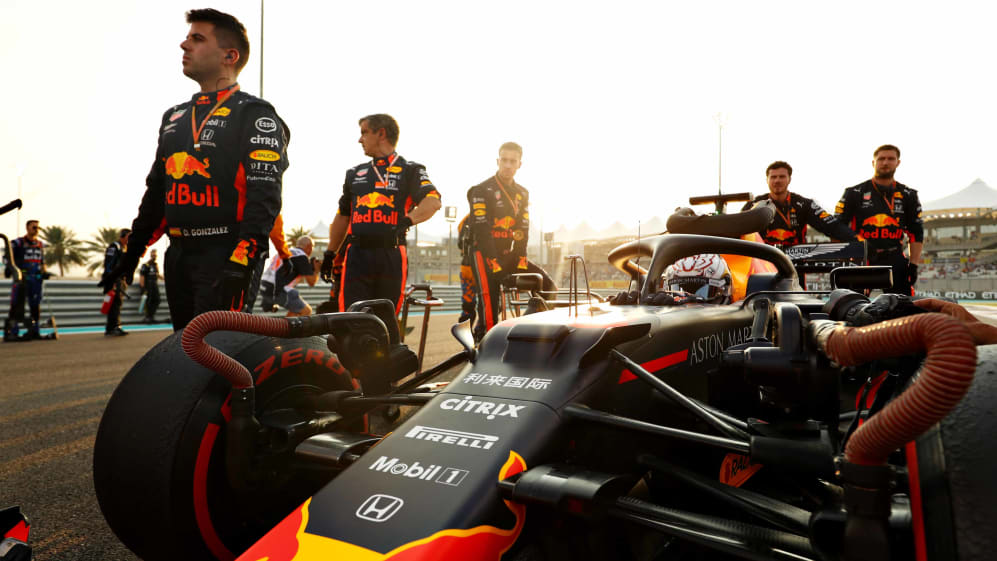 Neither Mercedes nor Ferrari want to give their power units to such a strong rival, and Renault… Well, the former relationship between the two parties might have yielded four dominant world titles in the V8 days, but was always a bit edgy and ended badly in the turbo-hybrid era…
And in F1's case, because the sport needs big car manufacturers who are prepared to make the investment and have the research and development clout and know-how to do it properly. Four are so much better than three…
8. Why there won't be a 'Sir Lewis'
Forgive me, those reading outside the UK, if this is a little Brit-centric, but Lewis has won six world championships now, yet still his country's only recognition is an MBE, won after the first in 2008. An honour is an honour, but Team Principals get more than that these days, it seems, without winning a single title.
The subject of a knighthood has of course been raised again recently, but what are the chances that his achievements will be recognised with the title of Sir Lewis, rather than just an OBE which is the next step up the order?
WATCH: Hamilton and Red Bull collect 2019 DHL Awards
I'd love to see him get a title – remember, Bradley Wiggins was almost instantly rewarded after his final Tour de France success. But I don't see it happening, and part of me feels such titles ought to wait until the subject has retired.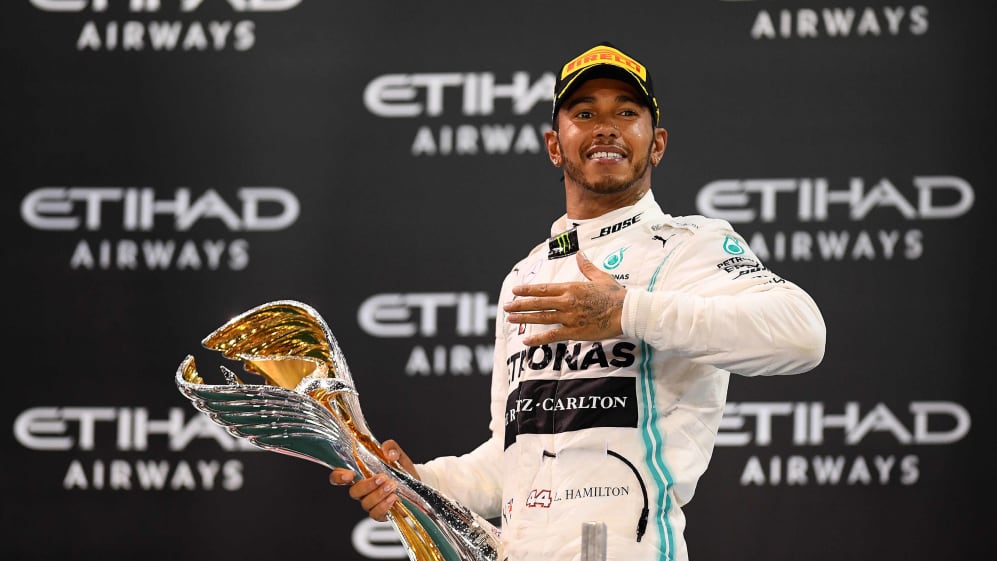 Why am I cynical? Well, I remember dear old John Surtees. His reward for his seven motorcycle titles was an MBE. Then in 1964 he did what no man has done since, and probably never will – he won the world championship on four wheels as well. Eventually, in 2007, he got an OBE for that. In his later life, and most especially after the death of his racing son Henry, many of us felt a knighthood was well overdue.
My elder son and I actually collected 10 car world champions' and 10 motorcycle world champions' signatures apiece on a petition, which we handed over to the MSA when they were taking up the lobbying on his behalf. But still Big John never got his due recognition and the honour that had previously been bestowed upon rival worthies Jack Brabham, Jackie Stewart and Stirling Moss, and later on team bosses Frank Williams and Patrick Head.
That's why I'm not holding my breath on Lewis' behalf. What happened with Big John – or rather what didn't happen, has left me so cynical on these matters that I just don't believe any more in natural justice.
9. Private lives show the price F1 drivers pay
On Thursday here, two little vignettes highlighted the highs and lows not just of F1, but of life.
As the father of two mega sons and the baby brother of two sisters I shared Seb Vettel's joy from afar as a little boy arrived to join his and his wife's two girls. And as somebody lucky enough to have a marriage that has lasted 40 years thus far, I really felt for Valtteri Bottas with the news that his is headed for divorce. It was another sad reminder of the high price an athlete can pay when, as Ayrton used to say, he seeks to go to the highest place.
10. Williams and F1 will relish Latifi's presence
I don't yet know Nicholas Latifi, but I like what I've seen – and heard. I have a soft spot for Canadians, and I don't just mean Gilles and Jacques Villeneuve or Greg Moore.
READ MORE: 5 big moments on Latifi's road to F1
The 24-year-old from Montreal has conducted himself well in GP2/F2 these past few seasons, is quick, and should fit in nicely with his highly-rated team mate George Russell as Williams seek to escape the doldrums. It'll be good to see another Maple Leaf flag flying, as well as the one outside Racing Point, and hopefully that will also be beneficial as F1 seeks to expand in that other big bit of North America alongside Canada.