Current situation 'not a disaster', says Vettel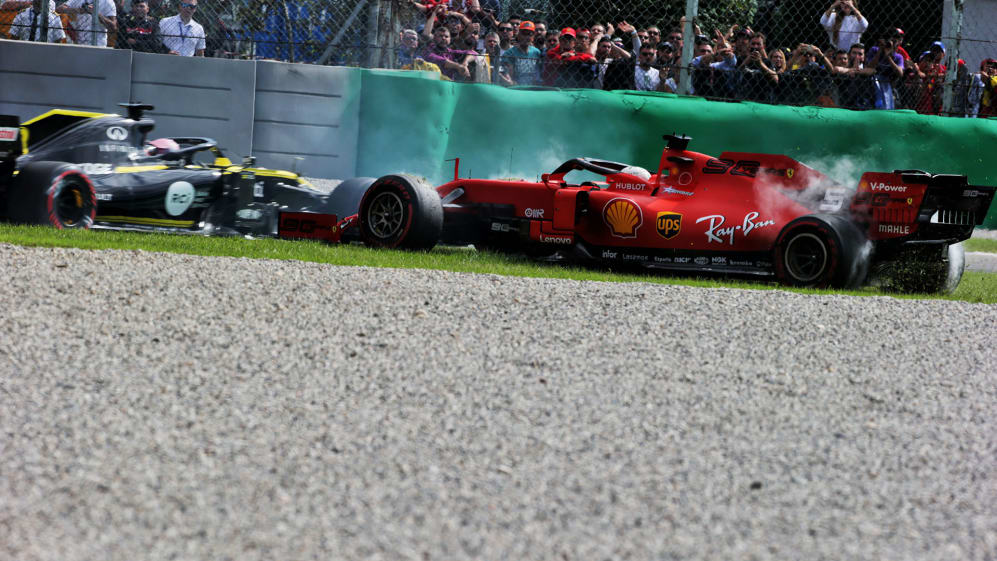 Sebastian Vettel may be in one of the leanest periods of his career victories-wise – but the German driver has insisted that, while his 13-month win-less streak is far from ideal, it's not the catastrophe that many are making it out to be.
Vettel's last victory stands as the 2018 Belgian Grand Prix, a fact made all the more stark by the fact that Ferrari team mate Charles Leclerc took his own maiden career win in Belgium this year, before following it up with Ferrari's first Monza win since 2010 last time out, as Vettel struggled to 13th after spinning on his own.
It's not the level that I want to perform at – but these things do happen to all of us every now and then
But asked ahead of the Singapore Grand Prix what he made of the situation, Vettel was philosophical: "Unfortunately these things are part of us and part of racing," he said.
"Obviously, it's not the level that I want to perform at but these things do happen to all of us every now and then… It is obviously not great, but ultimately it's not a disaster."
READ MORE: Leclerc 'happy' if Hamilton races harder in future
One driver who was quick to back Vettel was his former team mate Daniel Ricciardo, who compared the situation to when he out-performed Vettel in his first season at Red Bull in 2014, just after the German had secured his fourth straight championship – a factor which is believed to have contributed to Vettel leaving the team to join Ferrari.
"It's… a similar position to where he was in 2014 and he bounced back," said Ricciardo in Singapore. "[The] second race in 2015, he won, I think, in Malaysia… so he definitely has the ability to bounce back.
"In the past, he's always been strong here in Singapore, so this could be the weekend for him that he does turn it around. But I think he's one race away from turning it around. Obviously there's a lot of things to deal with in this sport, especially when you're at the top; it's not just talent any more, it's pressure, it's headspace, it's where you're at in your personal life and all this.
"But you don't lose your talent. So can he still drive very fast? Absolutely. And I think he's just waiting for that weekend to put it all together and get himself back, but it could very well happen this weekend."
Ricciardo's right: Vettel does have a great track record in Singapore, having recorded four wins in the Lion City. His last one here, however, was back in 2015, while Ferrari's relatively low-downforce SF90 is expected to lag behind Mercedes and Red Bull's machinery on the Marina Bay Street Circuit.
READ MORE: Why the only thing splitting Red Bull and Mercedes in Singapore could be the drivers