Feature
'Dear Seb…' – Will Buxton's open letter to Vettel as the F1 paddock says goodbye to the four time champ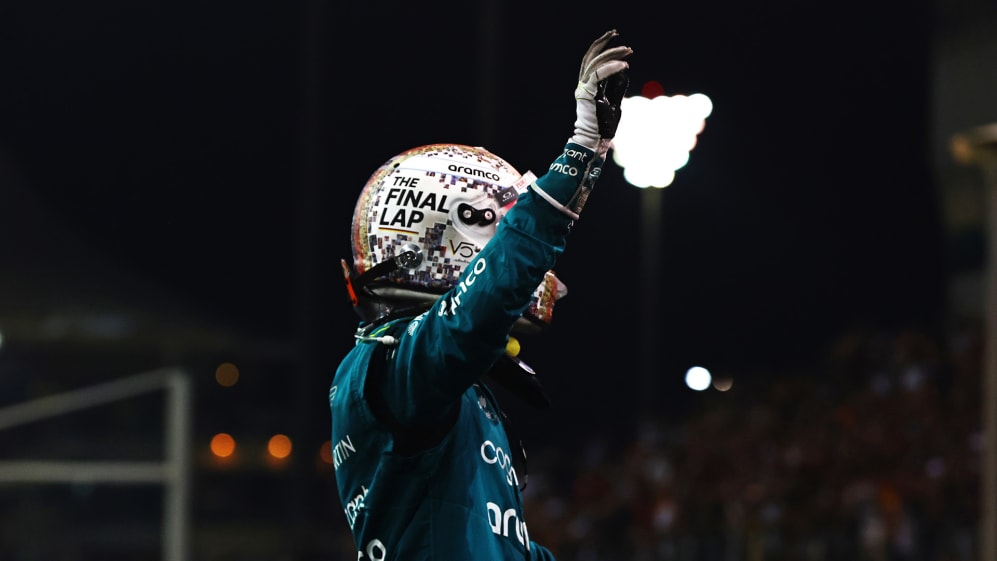 Dear Seb,
I recall the first time we met, back in the mid-2000s. I was press officer at GP2 and you were taking the junior ladder by storm. Your mop of blonde hair, excited eyes peeking out from behind that thick wavy fringe, we talked of the prospect of you racing with us, but your sights were already set far above the championship in which I worked.
It wouldn't be long until your Grand Prix debut, and no time at all until that dark, gloomy, nigh on impossibly treacherous weekend in Monza, the breath of fresh air you represented acting almost as a whirlwind beneath you to guide you through the spray and to the first of what we now know would be 53 Grand Prix victories.
READ MORE: Vettel urges fellow drivers to continue his legacy after retiring from F1 with points finish in Abu Dhabi
Of course, it was only ever a matter of time until you were brought into the fold at Red Bull Racing. The writing had been on the wall since you'd first entered their programme and become the barometer against which all other juniors would be compared and ultimately fall short.
But with youth comes rough edges and mistakes. "The crash kid," as your rivals would term you. One of the kids who "**** it all up" as your eventual team mate would describe you.
But you learnt and grew, pulling the team around you in part through your joyful personality, in part through your incredible work ethic. And all of this allied to incredible skill, unflinching determination, absolute belief and unfailing loyalty, which was returned to you in droves.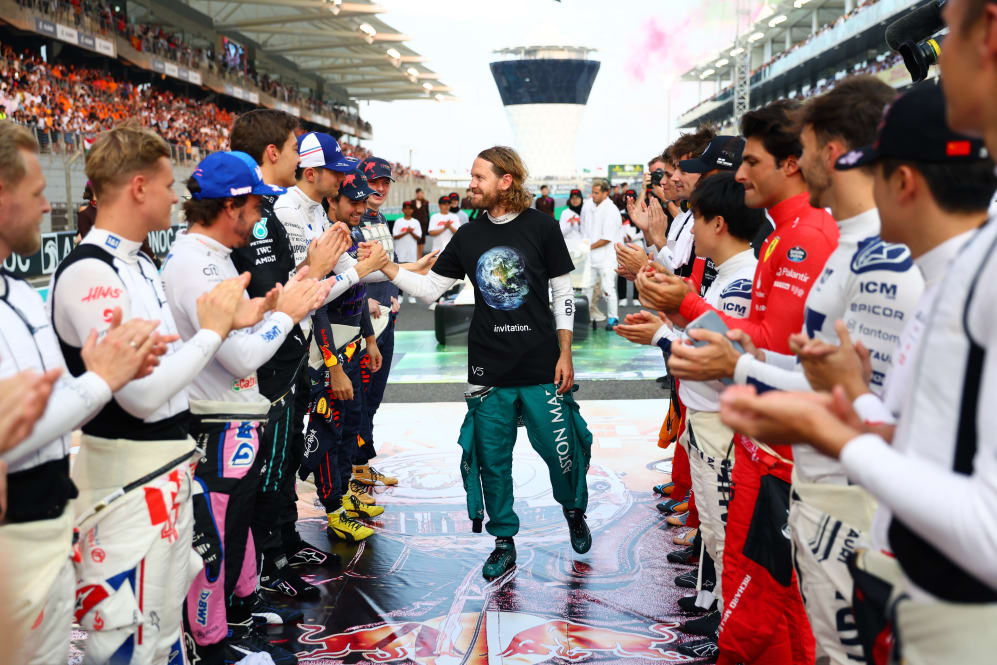 When the regulations gave the team you'd helped to build the chance to create the perfect car around you, they obliged, setting you on that monstrously impressive run of success.
I still recall arriving at Abu Dhabi in 2010. In the Thursday media pen I asked you why everyone was asking if you'd help Webber fight for the title as you could still win it.
"You're the first person to ask me that," you smiled. "I can. And I will."
And you did. Your first of four incredible world championships.
But they weren't without their own controversies. Your dominance, as with all dominance, led to no small amount of jealousy. In an age where social media was only just hitting the heights we know today, and before the toxicity of the modern era, there were still the negative headlines and press. Still there were those who attempted to underplay your genius. To set you up as the bad guy.
TREMAYNE: Farewell Sebastian Vettel – a four-time champion with conscience and charisma to match
There were times you didn't help yourself. The Turkey crash with Webber. Multi-21. They'll always be the moments we replay. But that Malaysian win, I've always believed, came from your unswerving self-belief. While we laud Senna for his attitude of going for every gap that exists, you too had seen a gap, and gone for it. Because you weren't there to finish second. You were there to win.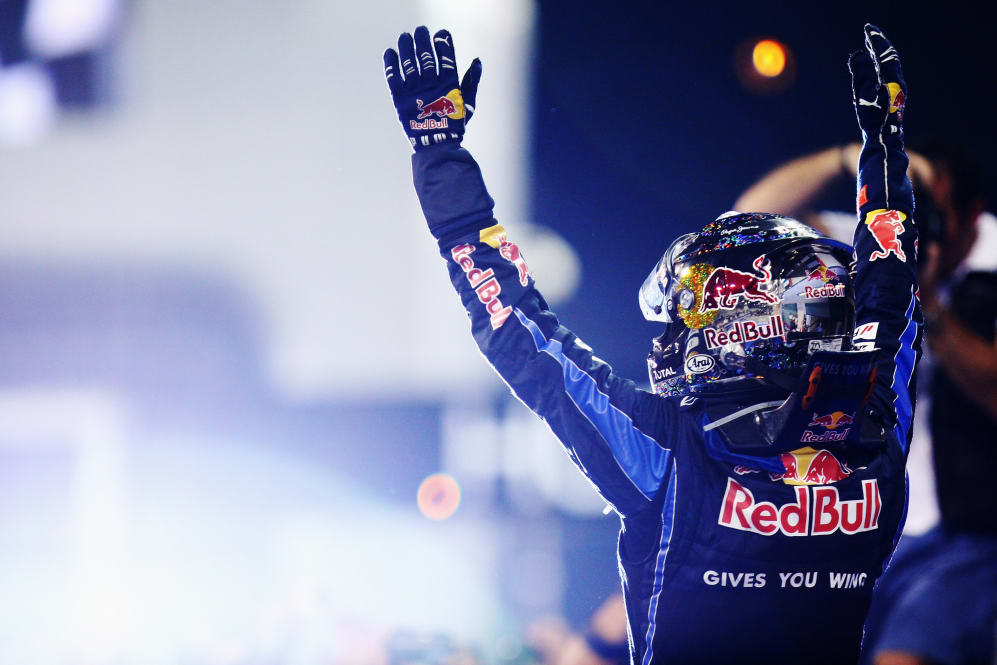 The "inner bastard," I've always called it. The natural state of selfishness required to go the extra mile in fighting for a win. It's what every champion possesses.
Yet in that post race cool down room, the world saw you almost unable to fathom the anger your team-mate directed at you. It was the first, but would not be the last time that the you outside the car seemed at odds with the you inside the car. As though you were two different people. The man outside seemingly unable to recognise what the one inside had done in the heat of the moment.
Because the you we have come to know out of the car is so good, so morally virtuous. A safety advocate, one who has carried the torch left by Charlie Whiting to lead your fellow drivers with one voice, your voice, a voice of calm reason. You are a committed and knowledgeable custodian of the history and impact of the sport that you love.
READ MORE: Why strategy wasn't kind to Vettel in his swansong race
Your respect of your craft was obvious every time you broke yet another record or topped a former champion's tally. The emotion set deep in you bubbled to the surface.
Everything you achieved on track meant so much to you, because you cared so deeply about the path laid by those who had come before, and because you were laying the path for those to come. It really mattered to you.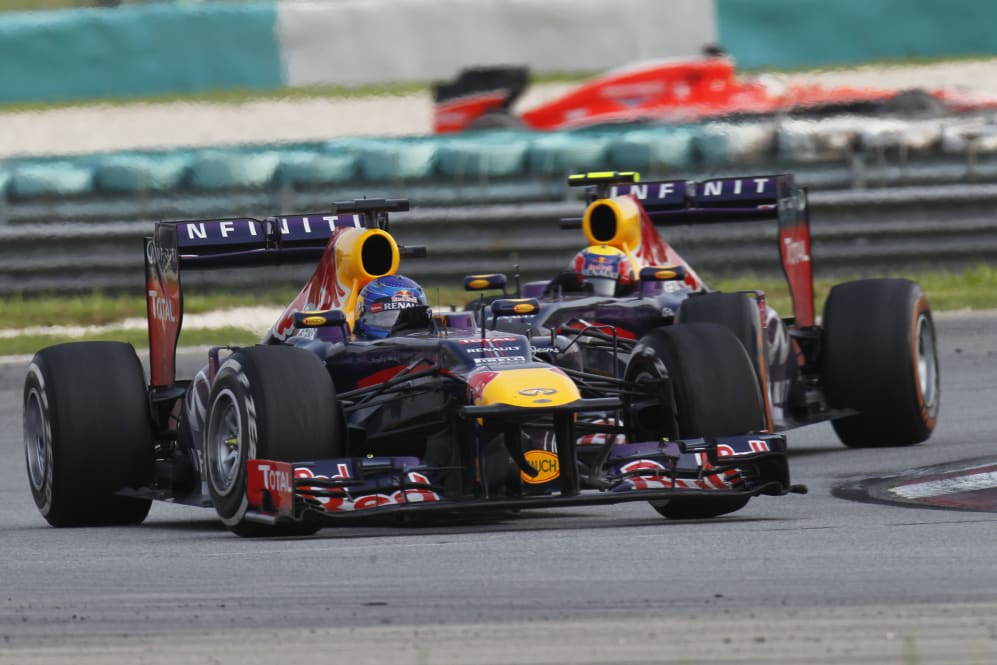 The opportunity to race for Ferrari was one you couldn't turn down, but from the moment you became clothed in red, it felt to so many that the real you was too often hidden from sight.
The protective wall thrown up around the team by its new boss could not hide the toxic environment that was being created within. That you got so close, so often, to the title, spoke volumes about how you were able to rise above and reach beyond.
Out of the car you were still you. The love the team held for you, the way you carried everyone in that garage was blindingly obvious. Inside the car, there seemed moments where the negativity from the higher echelons consumed you.
Baku and the sideswipe felt so at odds to the man we knew you were. And just as with Multi-21 there was, in its immediate aftermath, a complete disassociation, as though you couldn't recognise the person who'd done that.
READ MORE: 'It's going to be strange without him' – F1 drivers pay tribute to Vettel
Mattia Binotto's arrival at the helm heralded the start of something we all believed would be fruitful, not just for Ferrari but for you. And yet, almost from the outset, it seemed you knew your time was up.
That launch, in Bologna. You, Mattia and Charles all sat on high stools. And when the words left Mattia's mouth that you and your new team-mate, in just his sophomore season, would start as equals, you reached to the side and pulled the handle and dropped down.
It was a small gesture, but a key one as you spent the rest of the press conference sitting at a lower level to the others. There could be no mistaking where you viewed yourself within the team now.
Russia, where you ignored the team order to let Charles through, as though attempting another Multi-21, to define that it was you who was number 1, and in retirement shouted for a return to the engine formula of old. Was it a cry for the old V8s and V10s, or for the days when you'd been the apple of the team's eye? Their focus? Their man? I couldn't help but feel for you that day.
You'd win again. Just once. And as you took to the top step in Singapore it felt to many watching that you suddenly realised this was it. As you unfurled that flag and the tears fell down your face, it felt like your goodbye. Essere Ferrari, "We are Ferrari," except I've always held in that moment you knew that while a huge part of you always would be, the dream was over.
MUST-SEE: Grab the tissues as Norbert Vettel pays an emotional tribute to son Sebastian
Of course we know in 2020 Christian made you that offer. "Take a year out, then come home." But the racer in you couldn't stop, couldn't pause, needed the momentum. How bitterly ironic that had the seat which eventually became available at season's end been known earlier in the year, you might well have been able to rejoin Red Bull. But would you have wanted to play second fiddle again? I doubt it.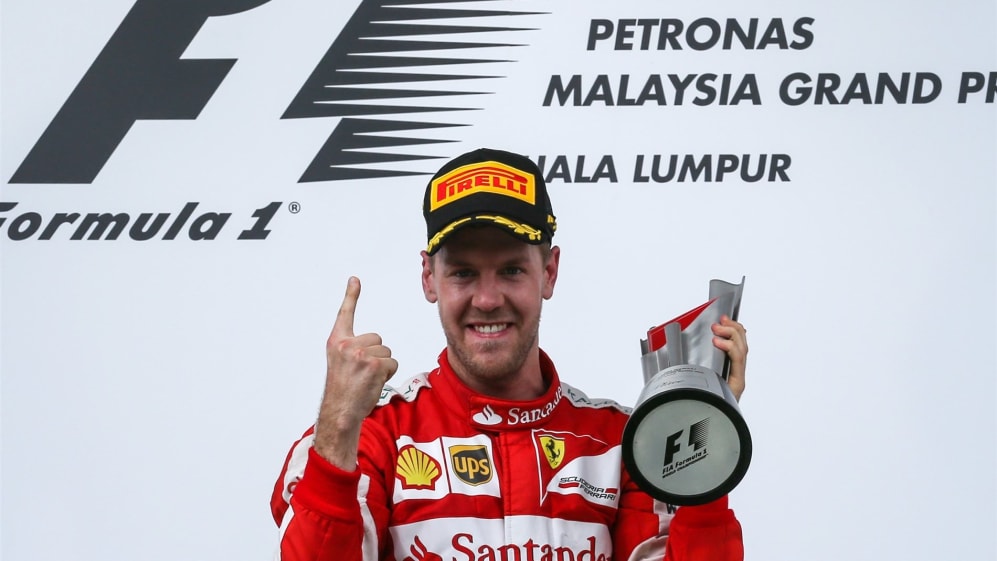 And so to Aston Martin, and while the competitive results weren't there, those final two years gave you the freedom to truly be you. To truly show us who Sebastian Vettel is.
Your standing for the causes that matter to you has brought them global attention. Your voice has never been stronger or more valued. You have been honest and unflinching, brave and true. I can't think of another racing driver who'd appear on a political panel show in a country not of his own, in a language that isn't his mother tongue, and prove to be the most salient, understanding, and reasonable guest. And yet you were. And won even more admirers.
I know you've not done this alone. You have leant on the support of your family, both those we have seen at track and those you have protected from the glare of the media spotlight. Your extended family, Antti, Britta, have been with you every step of the way.
READ MORE: F1 retiree Vettel and Williams Driver Academy member Jamie Chadwick to compete in 2023 Race of Champions
You've made every member of every team you've driven for feel a part of that family and part of that journey too. Your handwritten letters, time, care and compassion – a defining part of who you are and why they love you.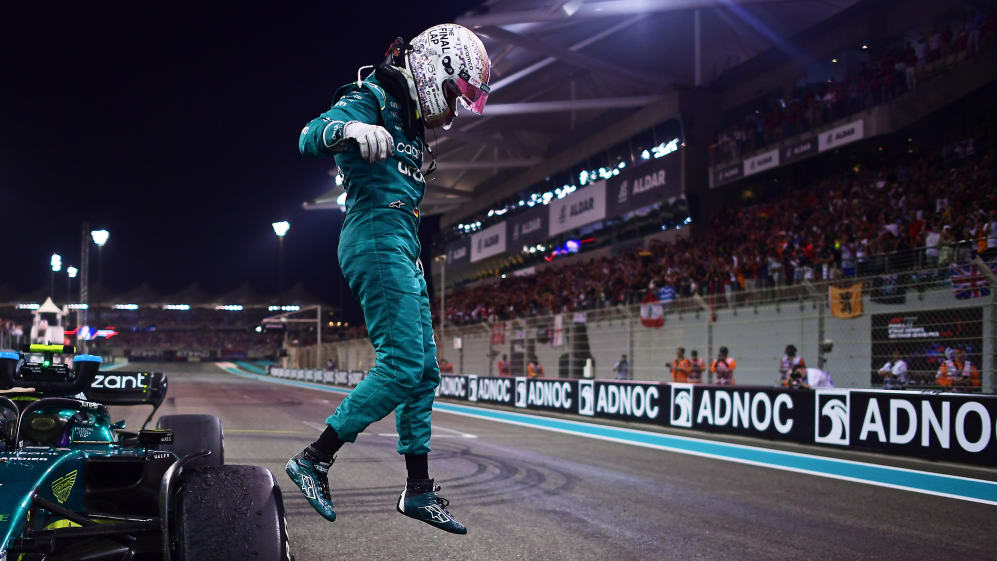 It's why the fans love you too. Always taking time. Remembering people. Replying with those famous handwritten notes. Stories of tickets delivered to hotels, memorabilia sent across the world. Taking even the smallest moment to say thank you.
Your smile. Your humour. Still the childlike wide-eyed wonder at cracking a silly joke.
Your sincerity, deep seated morality and kindness.
And so now it's over. And it's our time to say thank you. For all that you achieved and all that you did. For the electrifying laps and the emotional wins. The championships. The controversies. The ultimate competitor that you were.
But most importantly for the man that you are.
WATCH: Vettel shares his best memories from 15 years in F1 as he heads into retirement
Reporting on your career has been one of the greatest joys of my own.
Enjoy the time with your family, and whatever the future holds, we wish you nothing but success, happiness and peace.
With gratitude and respect,
Will