'It's going to be strange without him' – F1 drivers pay tribute to Vettel ahead of his retirement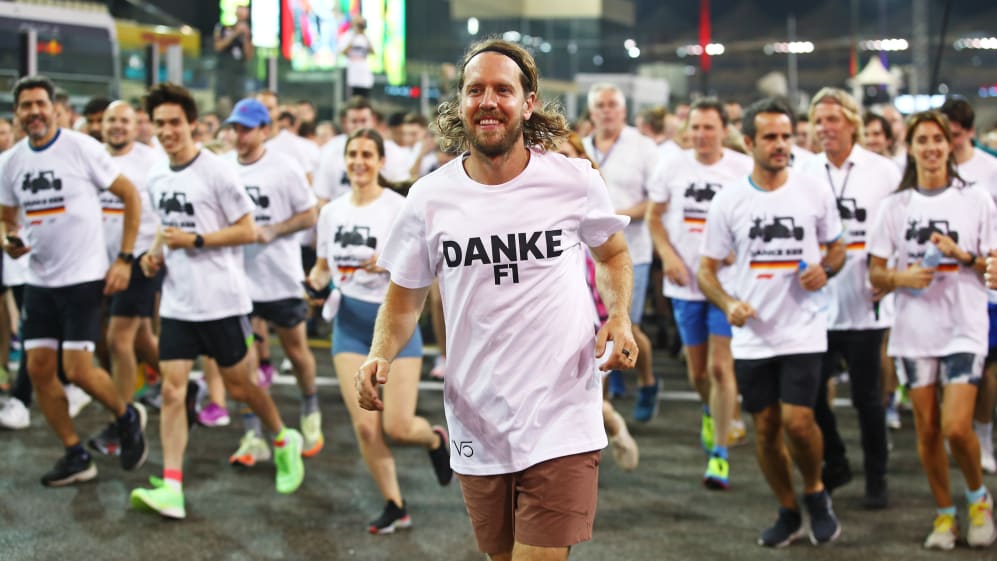 Today is the day. After 299 races, and this evening's Abu Dhabi Grand Prix, the curtain will come down on Sebastian Vettel's illustrious F1 career, which prior to lights out at the Yas Marina Circuit has yielded 57 pole positions, 53 race wins, and four world titles.
While the F1 paddock has had time to digest the news – Vettel's retirement announcement coming just ahead of the 2022 summer break – it has not stopped an outpouring of tributes and well-wishes across the weekend.
BEYOND THE GRID: Vettel names 'biggest natural talent' he's faced in F1 as he prepares for final race
Leading the tributes to Vettel – who embarked on a celebratory track run at Yas Marina on the eve of his retirement – were his fellow drivers old and new. From Fernando Alonso's recollections of their early-2010s battles to former team mate Charles Leclerc's memories of an "incredible" person – the 35-year-old has made his mark on and off the track.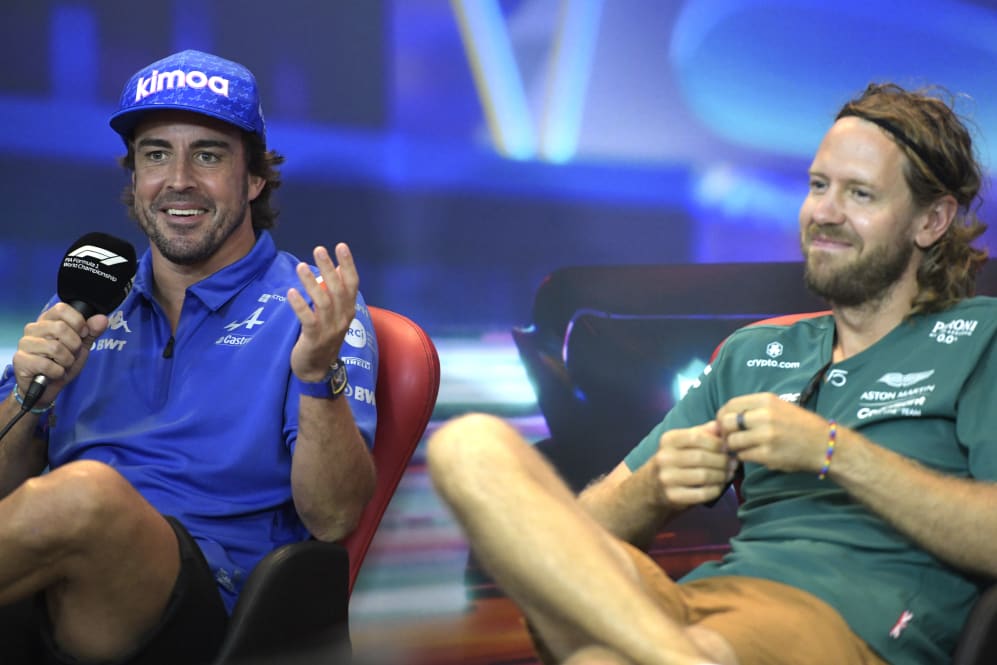 Fernando Alonso
"It's going to be strange to not have him next year, in the first race. We shared so many things over the last 15 years. Sometimes we fought for championships, sometimes for seventh places, even in Japan [this year] until the finish line.
"We always enjoyed every single battle and respected each other as much as we could. I think my career is going to be linked to Sebastian in a way, because we fought for many great things in the best seasons of our life, probably.
"Even though it was on his side – the outcome – always, I think it's going to be very linked, our two names, or my name in Sebastian's career, and vice versa."
READ MORE: Vettel apologises to Hamilton for pair's infamous Baku 2017 clash as he gets set for final F1 race weekend in Abu Dhabi
Lewis Hamilton
"He was a bit of a nuisance [during our title fights]! I think we've always had such great battles. I was just sitting here thinking, most drivers are coming back, he's coming back! You're probably going to come back!
"We're seeing other drivers coming back, so I'm sitting here kind of accepting that it's your last race, but you'll be back! Formula 1 has a way of sucking you back in, we've noticed that from so many other drivers."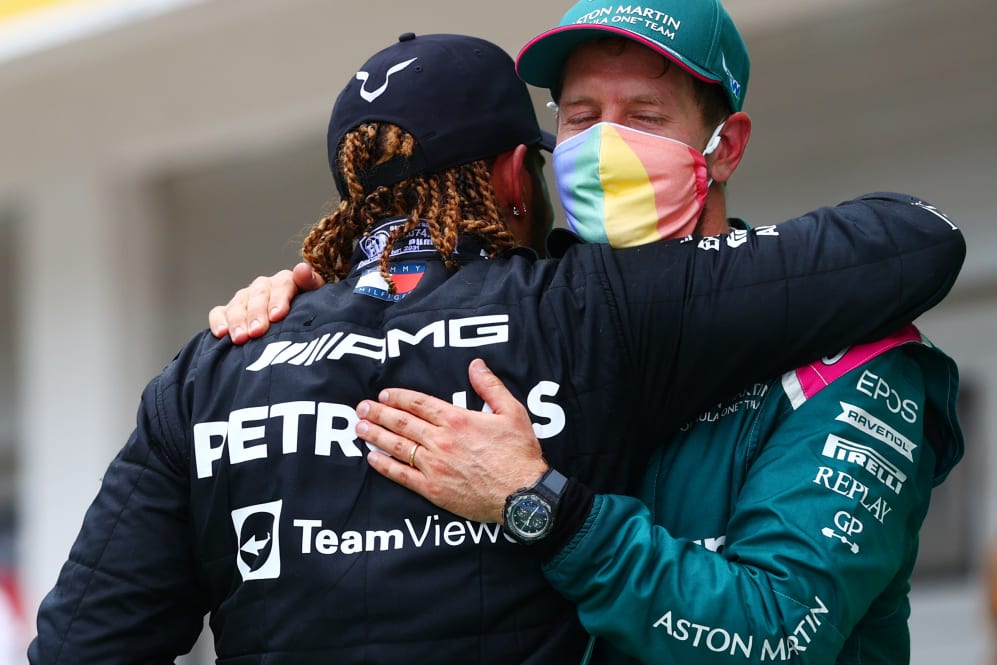 Daniel Ricciardo
"With Seb, I feel like I've been asked a lot – I'm sure we all have since he announced his retirement. [I have] only good things to say, let's start with that.
"As a person, I can speak so highly of him, also on a personal level. Some things that he's done for me [I'm] just very appreciative of. I think he's a very caring individual, cares about the sport overall, but cares about us drivers.
READ MORE: 'I'm very happy and proud' – Vettel takes the positives from his final F1 stint with Aston Martin
"We're all competitors, for sure, but yeah, I think he's definitely able to separate that and just look out for us, ultimately. And as a competitor, I think back to 2013 when he won every race in the second half of the season and it was like a relentless approach – he wasn't satisfied.
"He ultimately wanted to destroy the competition and I felt like you could just see the raw competitor in him, and that drive to not win but to destroy, if you will – you had to admire and respect that."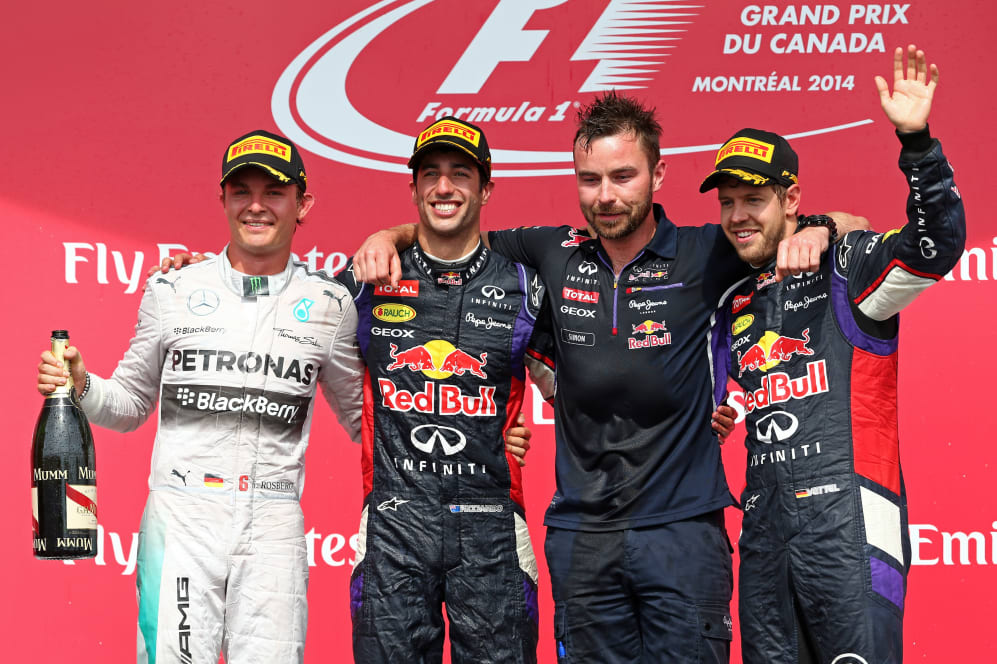 Max Verstappen
"He came through as a junior and basically achieved all of it in the sport, you know, and he still has a lot of friends within Red Bull, of course, all the way up. He's had a career which a lot of people could only dream of, but at the end of the day that's not everything. I think as a person he's very caring.
"Of course, I had my heated battles with him, especially at the beginning of my career, but for me, one thing I will always remember for the rest of my life [was] last year at Silverstone, [when] I came back from the hospital [after clashing with Hamilton] to get to my motorhome and get all my stuff. He was there waiting for me when I got out of the car.
TREMAYNE: Why F1 will lose one of its greats – both on and off track – when Vettel retires at the end of 2022
"He said, 'How are you doing Max, are you okay?', and that just shows how he is: a super nice, caring person who is not only there for performance, but also means well. I think it's really nice to be remembered like that. We will also do a helmet swap this weekend and that's definitely a really nice helmet to have in the collection.
"He will definitely be missed, but on the other hand I also wish him well for the future, whatever he wants to do, to be honest, but what is most important is spend time with family, you know; he's a real family man, and that's great to see and a great example."
Charles Leclerc
"He's been incredible, he's achieved so much in the sport, and there's nothing much more to say on that side. But as a person, he's been incredible.
"I remember already in Formula 2, I was doing the simulator work [for Ferrari] which, okay, it's not an easy work to do, because it's really, really tiring, and I thought that Seb probably didn't even know I was on the simulator. I received a letter one day just thanking me for all the hard work, and that meant a lot for me at that time, but that was only a small thing.
READ MORE: 'On his good days, he was just incredible' – Leclerc opens up on 'big brother' Vettel and how he compares to current team mate Sainz
"Obviously we became team mates in 2019 and 2020 also, where he [taught] me really a lot. We've had our tense moments on track, but the respect off the track has never changed and he's always been there for me whenever I had difficult times and that was very different to what I was used to with my previous team mates.
"In Formula 1, there's inner competition inside the team, but he's caring and trying to help me whenever I was going through more difficult times. He will definitely be missed. I'm sure he will enjoy his time off the racetrack, and that he will find other things that make him happy."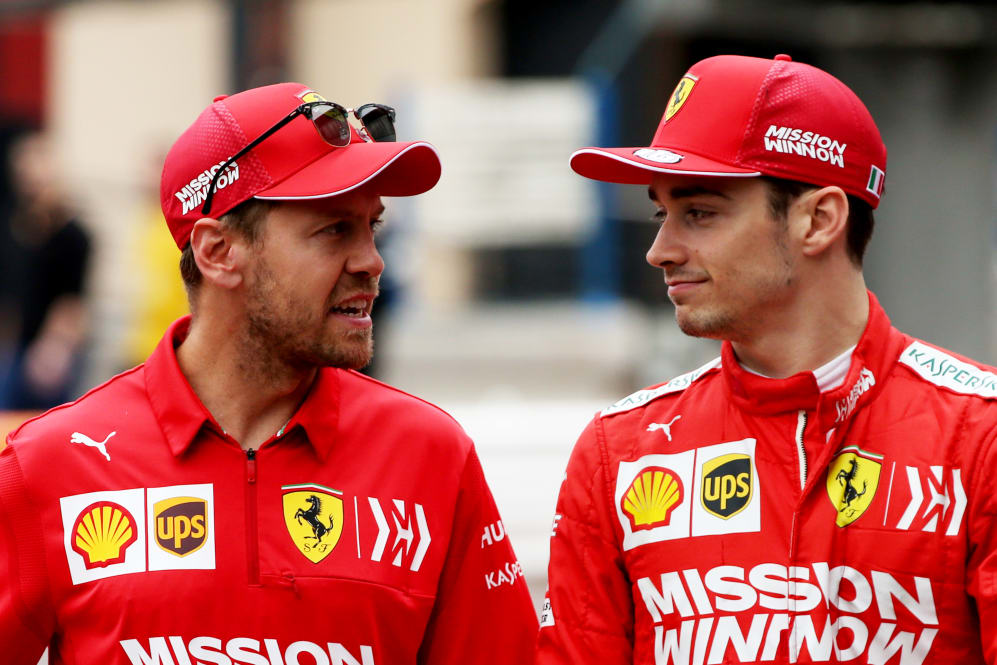 Esteban Ocon
"I think more than what he's done on the track – I think we don't need to talk about that. I think it was obvious for everyone that he's a super champion. What he has done is something that I'm very much admiring and that I look at and that I want to replicate at some point.
"But more than that, off the track, I feel like he really has stood up for us drivers in terms of safety, in terms of things that were important for us to be fighting for, against the biggest bosses in the world at times. So, he has been in a way a bit the dad we all need for the drivers, and I hope he remains close to the Formula 1 paddock for the future."
Kevin Magnussen
"I just had a great fight with him in Austin a little while ago, which was a great battle on track. Of course, I lost out, so I was annoyed after the race, but it was certainly the best moment I've had with Seb on track. I wish him all the best for his future as well."
READ MORE: Vettel names his toughest F1 rival after 15 years of competition
Pierre Gasly
"It's been hard [racing against him] – I'm not going to lie, it's been hard! I've got so much respect for Seb as a driver, and also as a person. I think what he has achieved in F1 as a racing driver is just outstanding – [he's] definitely part of the top five most successful drivers in the whole history of the sport.
"But I think what he's done also on the side, and off the track, is as [deserving of respect]. [He] always [had] the right values and a very positive impact on all the paddock and all the people, and me personally. I'm very grateful for the advice he had before I joined Formula 1, so huge respect for him."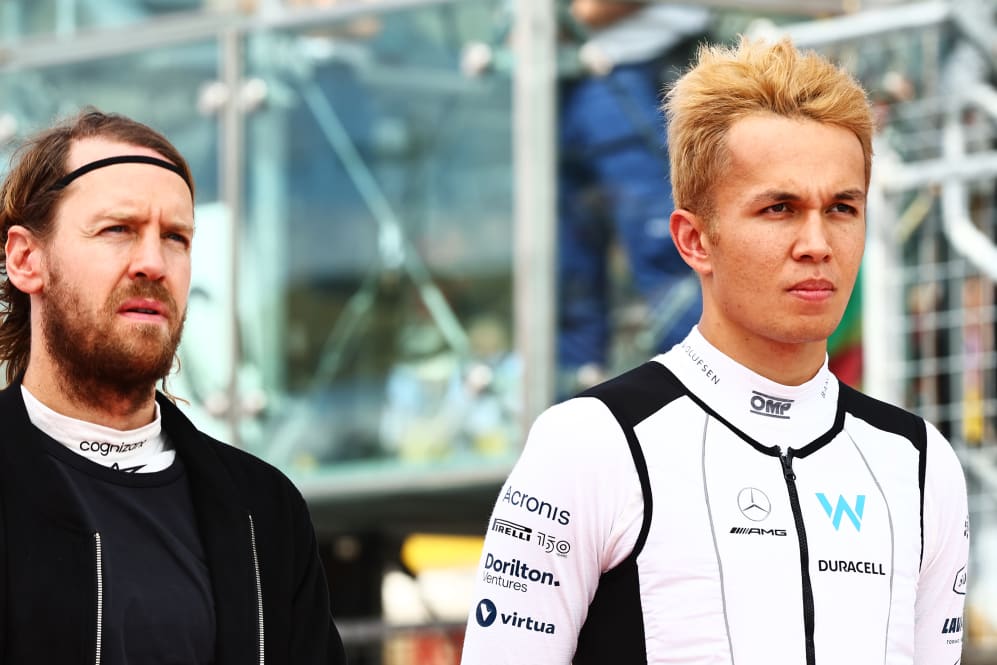 Alex Albon
"Seb is more of a role model than anything else. He has had many achievements on track, but… it feels like he's a bit more than just the racing driver. What he does outside, he's a true inspiration to all people, especially young kids. I feel like he clearly thinks bigger than just a sport, and it's someone who I definitely look up to and definitely a very talented driver.
"I remember Helmut [Marko, Red Bull motorsports adviser] back in my days when I was 12, 13, all he would ever talk about was Seb! He was his number one fan. I actually remember I did a karting race, and I won it, and he called me up and said, 'Seb won that race.' And that was it, that was all he told me, and I was like, 'Okay!' So he's always had an important role in my life [as] someone to follow."