Feature F1 Unlocked
DESTINATION GUIDE: What fans can eat, see and do when they visit Austin for the US Grand Prix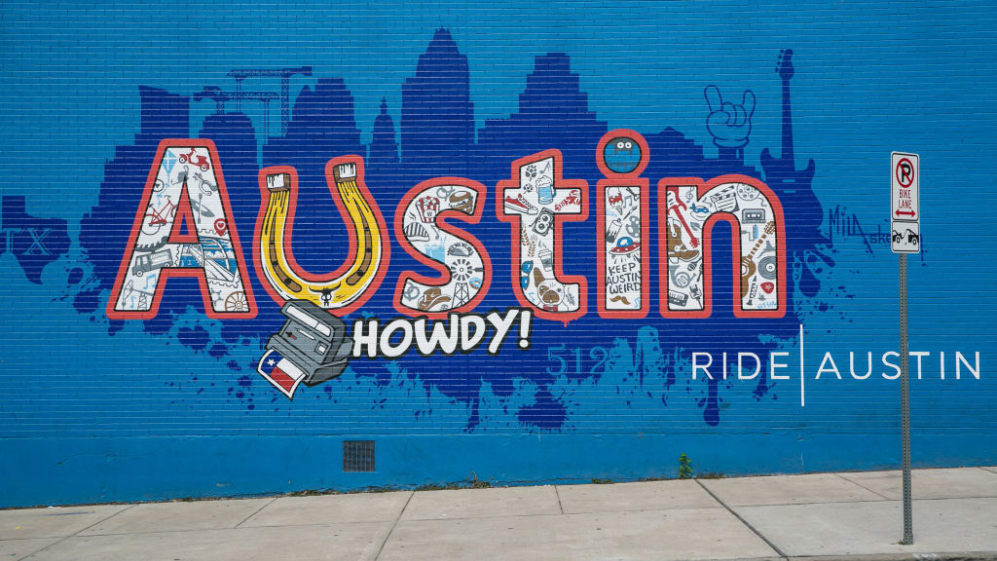 What do you get if you mix big city energy with country vibes, add in a whole lot of cool and a dash of weird? Austin, that's what. Since F1 first raced at the Circuit of The Americas on the outskirts of the Texan state capital in 2012, it's been a firm favourite with the F1 fraternity and one of the more eagerly anticipated Grands Prix of the season.
Back in the cockpit this weekend for the first time since sustaining a hand injury in Zandvoort, AlphaTauri's Daniel Ricciardo explains the unique energy of the city.
"I really like the uniqueness of Austin, the people are very comfortable. You go to a bar and there are cowboys, and there's a whole range of personalities in there – I feel like it's very accepting. It's just a unique, friendly place with lots of live music, lots of bars… so it's definitely my sort of style."
READ MORE > IT'S RACE WEEK: 5 storylines we're excited about ahead of the 2023 United States Grand Prix
Where and what to eat
If there's one style of food synonymous with Austin, it's barbecue. Ricciardo concurs: "You have to go and get BBQ, it's easy because there's BBQ everywhere!"
There's a long history of barbecue in America practiced in one form or another, but Texans owe their particular style of BBQ to the European immigrants who settled in the state in the mid-1800s opening grocery stores and meat markets throughout central Texas.
The butchers would smoke leftover meat to keep it from spoiling, and soon these leftovers became a staple for cowboys and impoverished migrant cotton pickers, and as such many people considered BBQ a poor man's dish.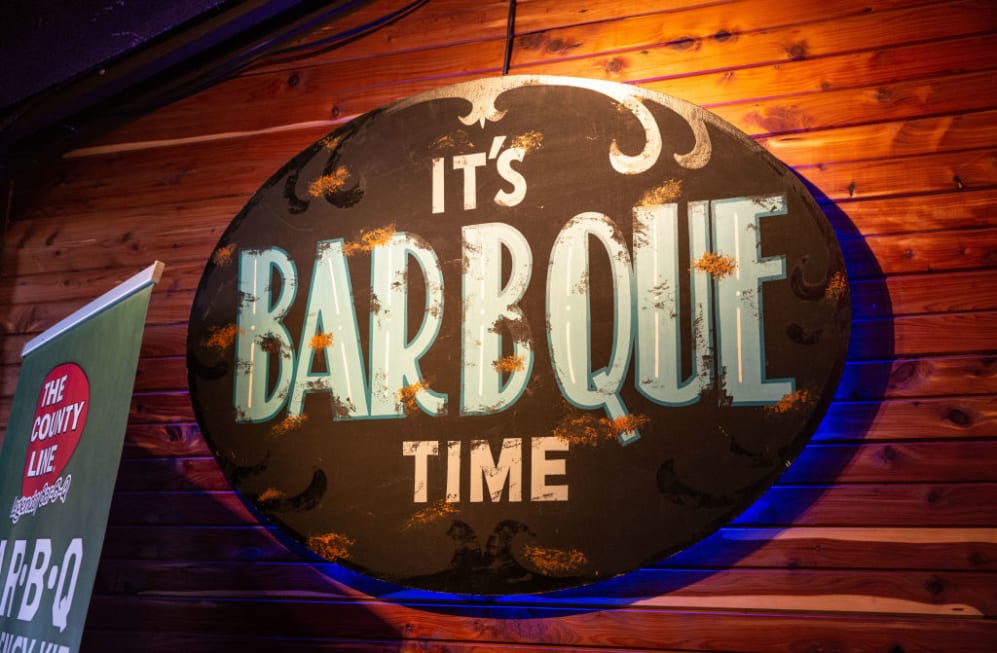 In the 1950s BBQ joints started to offer brisket and this fatty cut of beef cooked long and slow in the BBQ pits is what makes Texan BBQ so special. "The BBQ is a big attraction for me," says Ricciardo. "The brisket is what I normally get, a little bit of fatty brisket… mmmmm!"
With so many BBQ joints in town, you really will be spoiled for choice but if you really don't know where to start, then here are a few where you can't go wrong.
F1 NATION: Verstappen charges on, Mercedes look to bounce back and Ricciardo returns – it's our United States GP preview
Terry Black's BBQ began serving their brand of BBQ in Lockhart, which lies 30km outside Austin, in 1932, before opening an outpost in the city in 2014. With a menu of regular BBQ crowd pleasers, you won't be disappointed but for the full Terry Black's experience be sure to order the giant prime beef rib which is a house speciality and a true standout dish.
The Cooper family have been barbecuing in Austin and serving their world famous 'Big Chop' to Austinites at their eponymous restaurant since 1962, winning hearts and industry awards along the way. Located centrally on Congress Avenue, this popular joint is well worth a visit for a slice of brisket and warm Texan hospitality.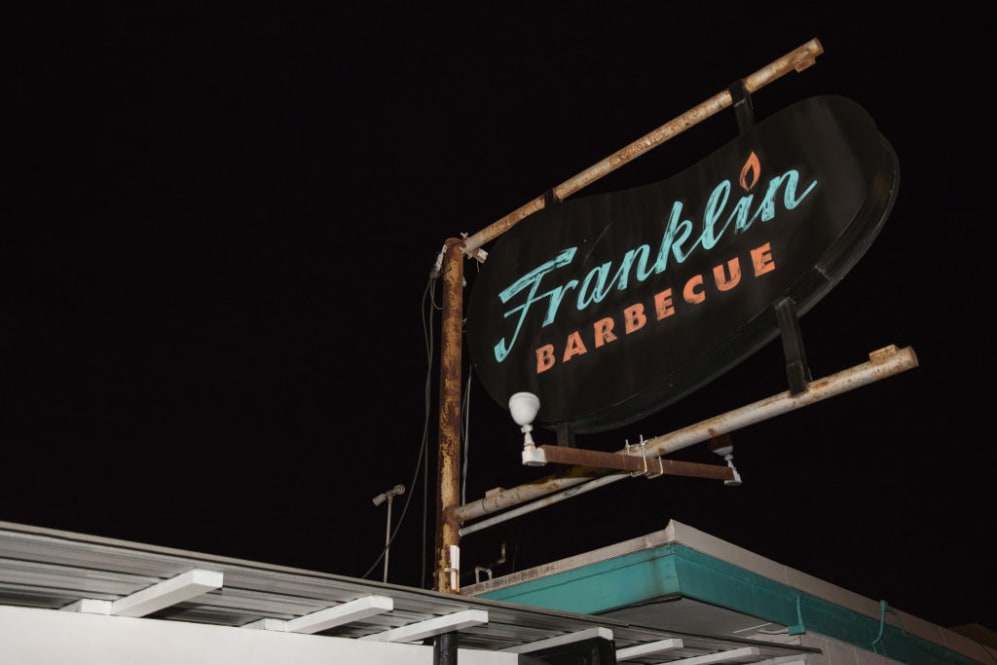 Franklin Barbecue began as a small trailer at the side of an Austin interstate in 2009 and is now an award-winning joint in East Austin, with crowds of people standing in line for hours to get a taste of Aaron Franklin's mouth watering brisket.
Franklin's not only has the presidential seal of approval with Barack Obama once paying a visit, but it was inducted into the American BBQ Hall of Fame in 2020, further cementing the claim that it "serves the best BBQ in the known universe".
READ MORE: Haas share special car livery and upgrade plans for home Grand Prix in Austin
Leroy and Lewis pride themselves on serving "new school BBQ, but with old school service" and are dedicated to making excellent, inventive barbecue while supporting local ranches by sourcing all their meat from small responsible producers nearby. Beyond brisket, ribs and sausages, Leroy and Lewis are known for taking the offcuts and making them shine – try the beef cheeks for a taste of this delicious new school BBQ.
Situated 20 miles outside Austin amongst the rolling hills, centuries old oak trees and native wildflowers of Texas Hill Country, lies Salt Lick BBQ where open pits have smoked their legendary BBQ since 1967. An average Saturday will see 2,000 people enjoy the family-style Salt Lick experience in the most beautiful of surroundings. Well worth the short scenic drive out of town.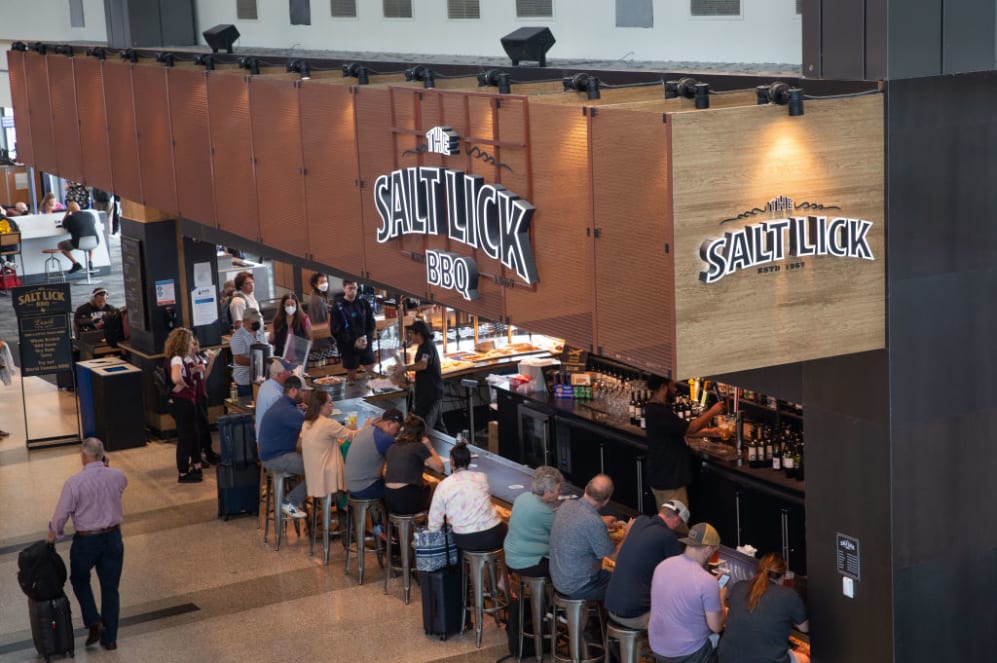 If you're all barbecued-out and fancy something different, then head for some Tex-Mex at one of the many taquerias in town such as Nixta Taqueria, a small, homely eatery with a warm atmosphere and self-proclaimed "bomb ass corn tortillas, tacos, and tostadas served by regular ass people who genuinely care about your food and experience".
Community is at the heart of everything they do, and their community fridge where people can donate unused food is one of the most frequented in Austin. Try the breakfast Migas Taco with duck fat refried beans for the perfect start to your day.
READ MORE: Mercedes target podium return in Austin but admit to key 'worry' against Red Bull and McLaren
Also serving breakfast tacos is Try Hard Coffee Roasters in East Austin. This small friendly coffee shop with a beautiful leafy courtyard hidden out the back also sells vinyl, and DJs spin their favourite tunes as you enjoy a carnitas taco or two, washed down with a coffee made with their own roasted beans. It's a whole vibe y'all.
It's safe to say that you won't go hungry in Austin – from food truck parks to BBQ joints, there's so much to choose from.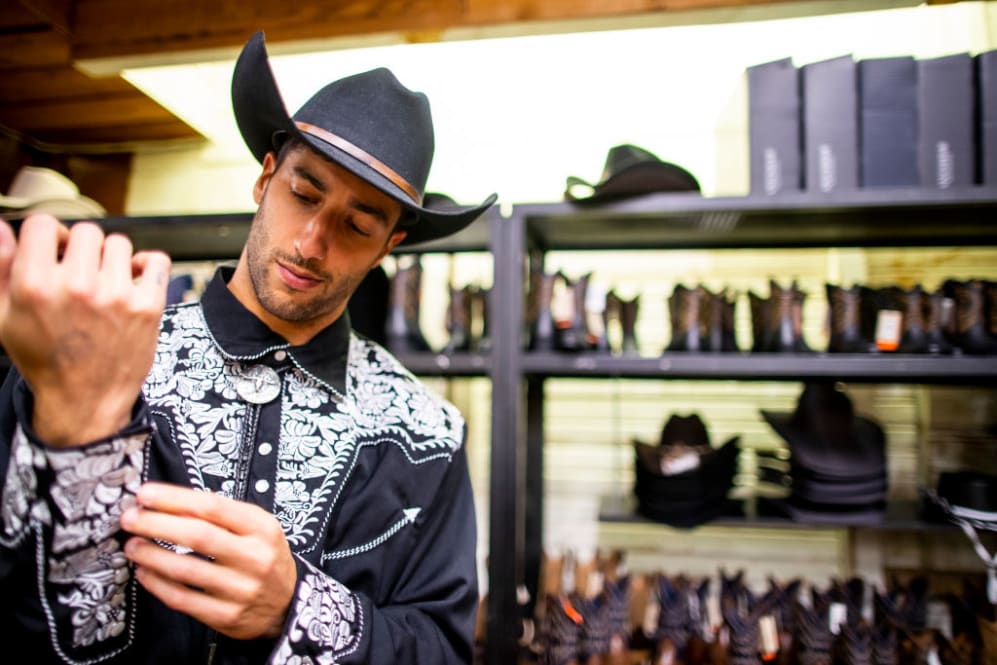 "The BBQ is a big attraction, but also I've been to a few restaurants that are modern American, and they have really, really good food," says Ricciardo. He adds: "I think it's such an up-and-coming city, that there are so many cool boutique restaurants opening.
"In terms of BBQ there's Cooper's, Terry Blacks, Stubbs, Franklin – if you want to wait in line… it is really good though. There are some really cool places not far from Cooper's, but I don't want to give away all of my secrets!"
READ MORE: Ricciardo returns to F1 action with entertaining Nashville demo run
Where to stay
With regular shuttle buses to COTA from various locations downtown and a wide selection of the usual big-name chain hotels, Austin city centre is the perfect place to base yourself and enjoy everything this unique city has to offer.
For a quirkier experience, choose a boutique hotel stay in the lively South Congress area of the city, or opt for more homely comforts by choosing one of the many bed and breakfasts on offer for a slice of warm all-American hospitality.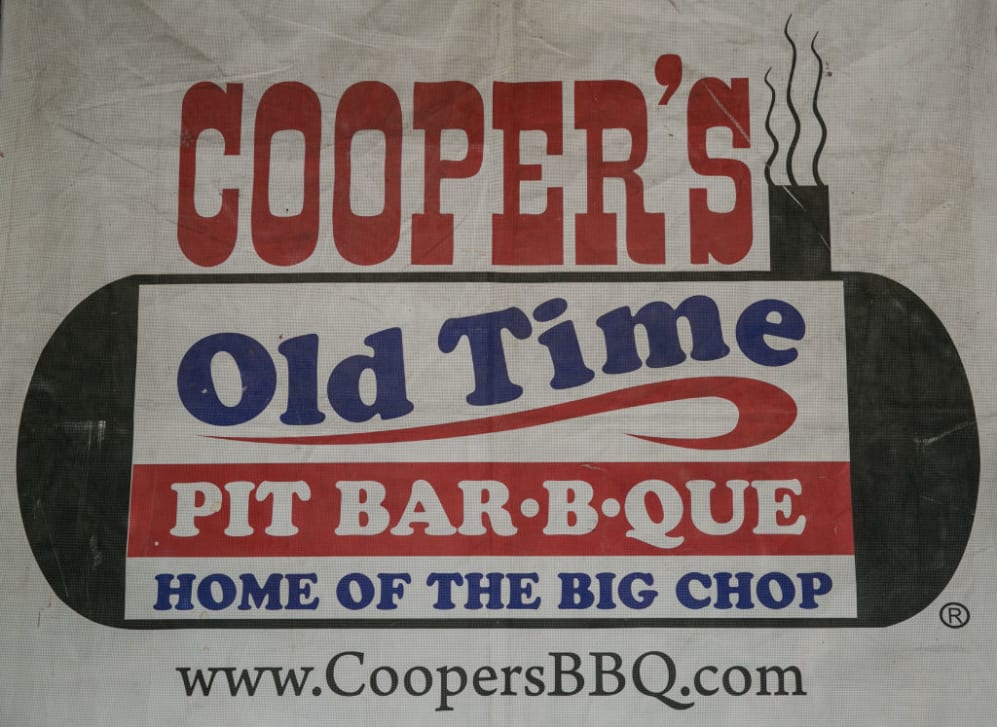 Where to watch the race
The Circuit of The Americas is a spectacular, undulating track with echoes of Silverstone, Suzuka and Hockenheim in its design, and has many great vantage points from which to watch the racing.
For an all-American experience with in-seat food and drinks service, pick a spot in the main grandstand on the start/finish straight.
For more of a sense of place, the grandstand at Turn 1 offers a sweeping view all the way to downtown Austin, but the stands in the Stadium Section at Turns 15/16 are where you can get up close and personal to the racing action.
READ MORE > TECH TUESDAY: The challenge Austin presents for Red Bull – and the sliver of hope it gives McLaren and Ferrari
Non-F1 highlights
Taking their name from the native cattle, the Texas Longhorns are the football team of the University of Texas in Austin and regularly attract huge crowds of spectators to their games. Ricciardo is a big fan.
"If you can and the dates work, go and see a football game and watch the Texas Longhorns play. The stadium holds over 100,000 people – for college football it's amazing!"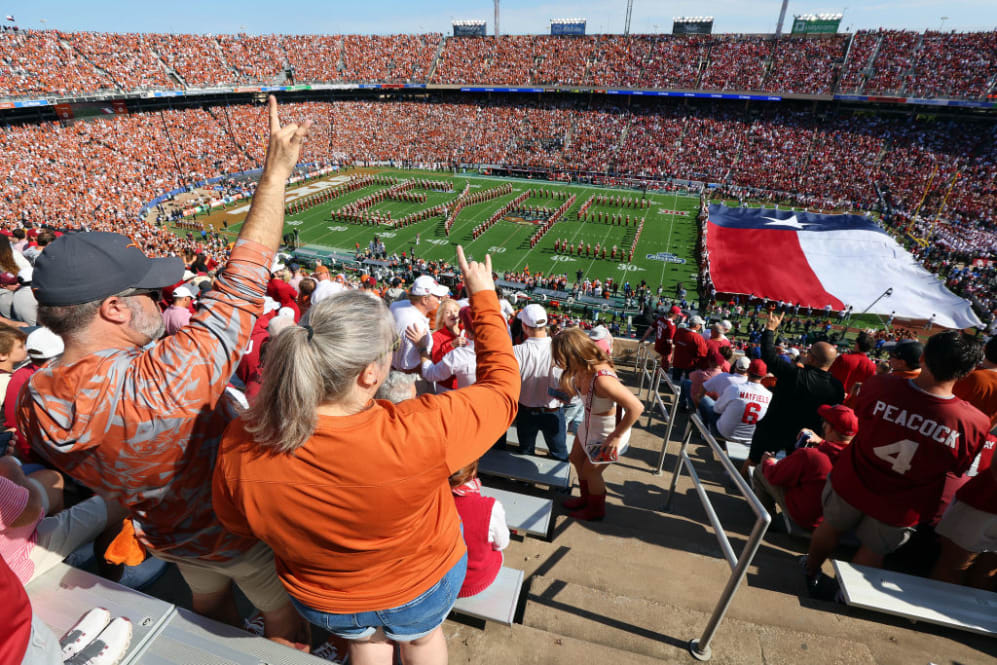 Spanning Ladybird Lake in downtown Austin, the Congress Avenue Bridge is home to the largest urban bat colony in North America. Large numbers of bats began roosting under the bridge in the 1980s when it was renovated, and it is now estimated that 1.5 million Mexican free-tail bats call the bridge home.
Once misunderstood and feared by locals, the bats are now synonymous with the city and have become such a popular tourist attraction that hundreds of people gather on the lawn near the bridge each evening at dusk to witness the incredible sight of seemingly endless columns of these nocturnal mammals streaming out from under the bridge into the evening to feed.
For an alternative vantage point, book onto one of the nightly bat watching cruises operating on Ladybird Lake and enjoy a front row view of this spectacular show at sunset.
READ MORE > BARRETTO: From 17-year-old rookie to three-time champion – what next for Max Verstappen?
Make like a cowboy and go shopping for boots! Family-owned Austin institution Allen's Boots has been selling traditional western boots and accessories, served with a side of Texas hospitality, to Austinites and celebrities alike from their location on South Congress Avenue since 1977.
Stocked with thousands of boots from floor to ceiling, you'll be spoiled for choice whether you opt for a traditional style or a more flamboyant design to complete your look. With its giant red boot on the side of the store, you simply can't miss it.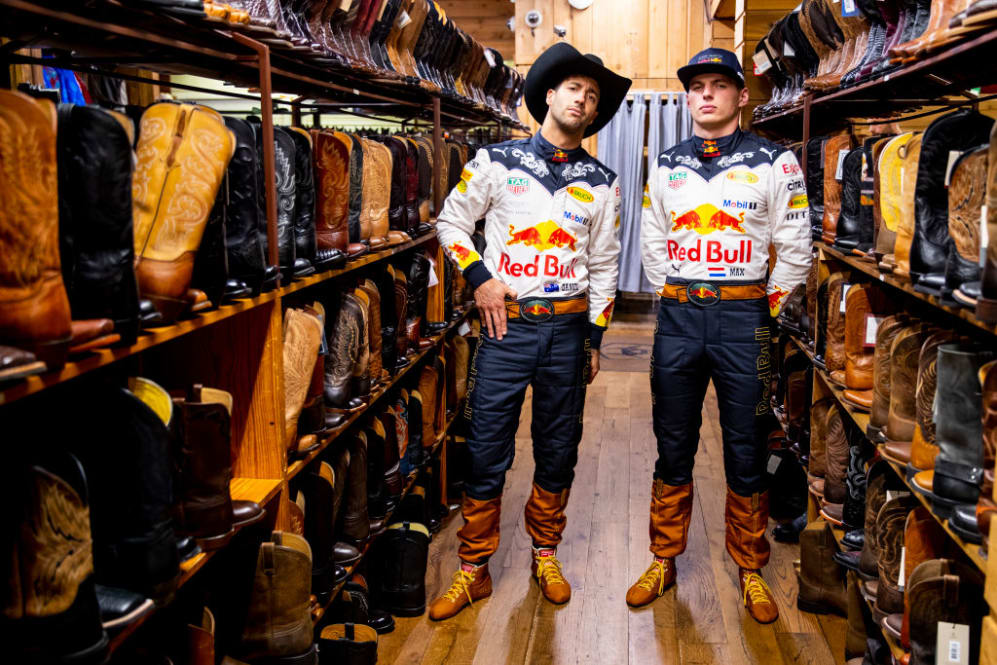 With over 250 venues across the city where you can enjoy live music on any given day, Austin's moniker of 'Live music capital of the world' is certainly justified.
Boasting world famous music festivals SXSW (South by Southwest) and Austin City Limits, the city has a long history of embracing and supporting up and coming musicians and bands, with many local businesses donating to charities and initiatives which help the music community to continue to thrive, particularly in the aftermath of the Covid pandemic which saw many musicians without work.
READ MORE > F1 ICONS: McLaren's Lando Norris on MotoGP legend Valentino Rossi
The legendary Continental Club on South Congress Avenue first opened its doors in 1955 and is one of the oldest continuously running clubs in Austin. It began life as a supper club, before undergoing a few different incarnations, eventually becoming a premier live music venue and is now a historical landmark.
With often more than one live music act performing on every day of the week, it's the perfect place to kick back with a locally brewed beer and enjoy the vibe and some great music in this small but perfectly formed joint.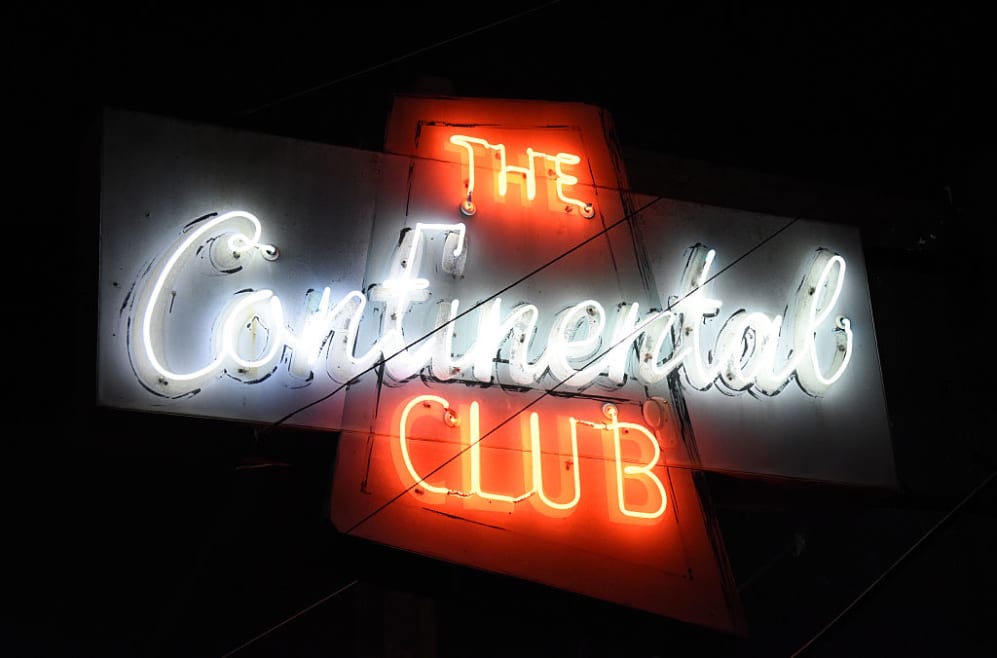 For a small taste of weird Austin, check out the Cathedral of Junk – a giant sculpture created from just about every kind of found object you can think of, from tools, tyres, car parts, building signs, toys and mannequins… the list goes on.
Located in the back yard of the artist who created it, the cathedral is always in a state of flux as objects are added or edited out and there is something different to be seen at every turn. Attracting up to 300 visitors per day, this quirky attraction is well worth a visit but make sure to call ahead and make an appointment in case the artist isn't home when you plan to go.
READ MORE > REACTION: F1 reporters from around the world on 'Terminator' Max Verstappen's third world title
With its potent mix of laidback hedonism, passionate food culture, vibrant live music scene and welcoming Texan hospitality, it's not hard to see what makes Austin such a popular destination with visiting F1 teams and fans alike.
Ricciardo explains why he likes it so much: "The first time I went to Austin I knew nothing about it and I went into the city and to the little bars, and saw so much live music and I was so, so happy with F1 for taking us to such a cool place.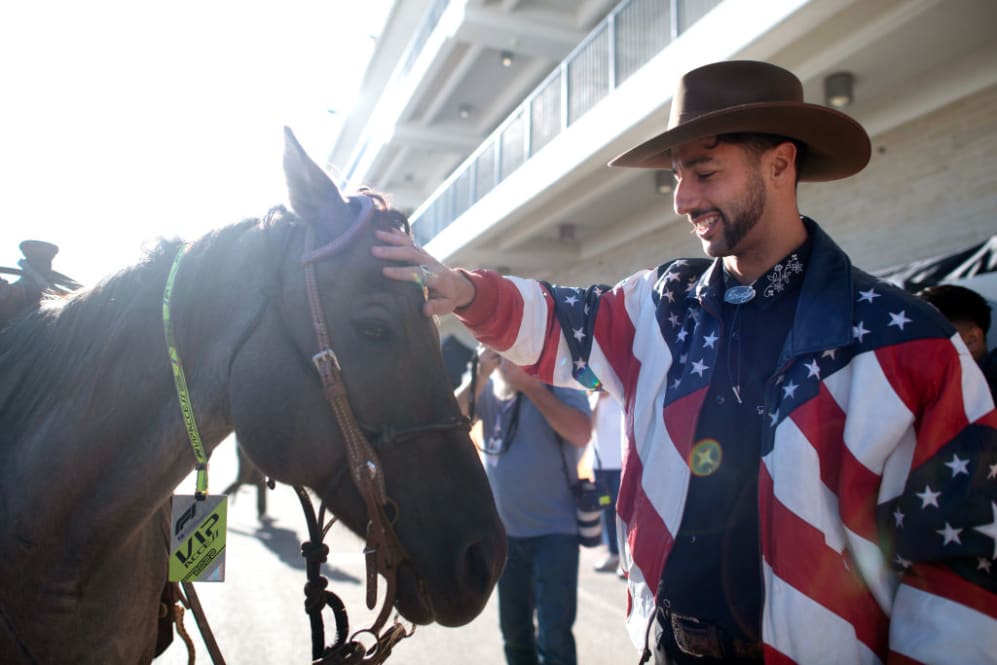 "You have honky-tonk bars where you can dance with strangers! You just go up and ask people if they want to dance – it's just fun".
And if he had to sum Austin up in just three words? "Barbecue. Weird. Country."
As the saying goes: keep Austin weird, y'all.
ANALYSIS: Why AlphaTauri have opted for experience with 2024 line-up
Fun fact
Austin plays host to many festivals throughout the year, but perhaps the most esoteric takes place on the last Saturday in April when over 5,000 people gather in Peace Park to celebrate a fictional donkey's birthday.
In 1964 a small group of English students at the University of Texas skipped class and went to the park to party and needed an excuse to explain their actions, and as they were studying A A Milne at the time (author of the much loved Winnie the Pooh books) they remembered that in one story the sad donkey Eeyore was depressed because he thought everyone had forgotten his birthday, and so the students decided to throw a party in Eeyore's honour, complete with a cake.
This now long running annual tradition attracts thousands of visitors from far and wide who come to enjoy music, food and a unique sense of community with all proceeds going to the Friends of the Forest Foundation who support underrepresented local groups and charities.
Austin Destination Guide
Population: Approx. 996,000
Currency: US dollar
Language: English
F1 race held since: 2012
To read on, sign up to F1 Unlocked for free
You'll unlock this article and get access to:
Live leaderboard data
Epic experiences and rewards
Money-can't-buy competitions