Feature F1 Unlocked
DESTINATION GUIDE: What fans can eat, see and do when they visit Monza for the Italian Grand Prix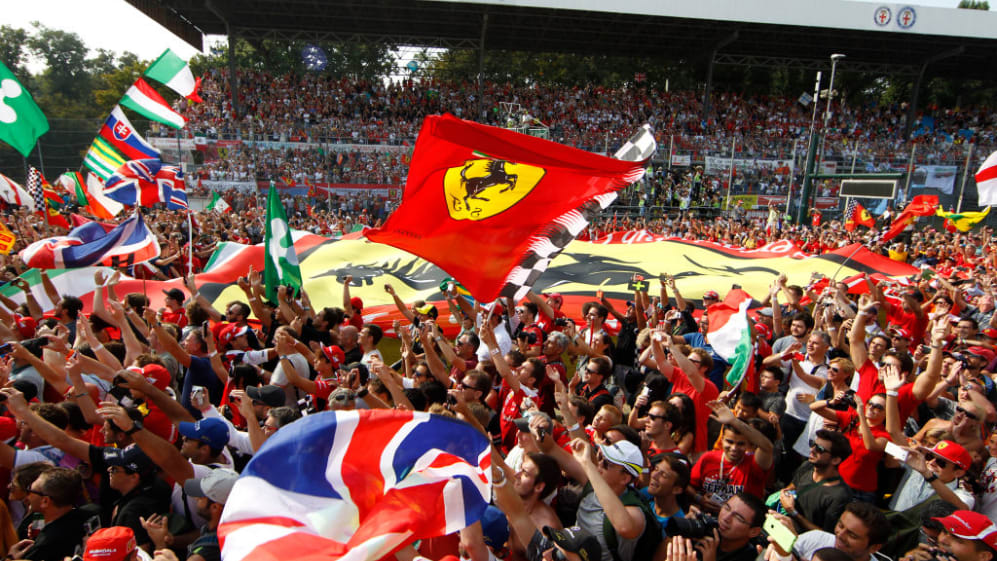 If tracks could talk, oh the stories the Autodromo Nazionale Monza would tell. Built in 1922 this iconic circuit, universally known as 'The Temple of Speed', was only the third purpose built racetrack in the world after Brooklands and Indianapolis, and has borne witness to sporting triumph and tragedy in equal measure.
Located in the beautiful Parco di Monza, the largest walled park in Europe and just 10 minutes by train from Italy's stylish fashion capital Milan, it's the perfect Grand Prix to visit for a dose of late summer sunshine, incredible food, and F1 fervour courtesy of the world renowned Tifosi.
READ MORE > IT'S RACE WEEK: 5 storylines we're excited about ahead of the Italian Grand Prix
Alpine's Pierre Gasly has made the cosmopolitan city of nearby Milan his home and explains what makes it such a special place to live in.
"Milan is a great city – I love the food and to walk around the parks and beautiful streets. It's my home base, it's where I feel at peace – I'm the only F1 driver there which is good because I can really switch off and prepare myself physically and recharge mentally between races" he says.
"People coming to Milan should walk around the city, visit around the Duomo, go to Brera… Navigli in the south, which is a student area and has nice restaurants and bars, and if you like fashion there are a few very cool shops too."
Asked to sum up the city in just three words, Gasly says, "Milan is iconic, gastronomic and…fashion!"
When it comes to what one dish people should try when there, Gasly is emphatic: "Gnocchi Sorrentina. This is my favourite dish in my favourite hidden spot in Milan – which I'm not going to share, because it is THE spot!" Ah well.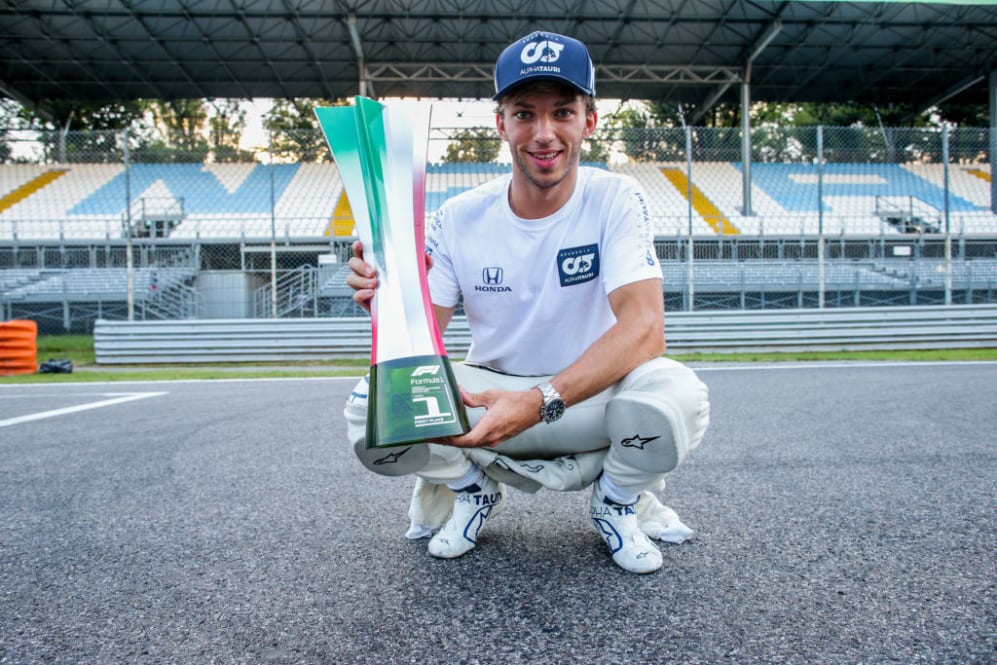 Where and what to eat
Make sure you come to Monza hungry, as gastronomy is religion here and you are never more than a few steps away from delicious Northern Italian food. It's a little-known fact that Italy is the largest producer of rice in Europe and the region of Lombardy where Milan and Monza are situated is nicknamed 'the rice bowl of Europe'.
No wonder then that one of the most famous dishes associated with the area – and Milan specifically – is a rice dish, risotto alla Milanese – a golden hued bowl of comfort, given its distinctive sunny colour by the addition of saffron, which turns this otherwise simple collection of ingredients of rice, onion, butter, white wine and traditionally beef stock into something quite special.
READ MORE > NEED TO KNOW: The most important facts, stats and trivia ahead of the 2023 Italian Grand Prix
One of the very best places to try this iconic Milanese staple is Savini restaurant in the heart of the city, an elegantly opulent space harking back to the glamorous Belle Epoque era and frequented by celebrated luminaries from the worlds of art, literature and music over its 156-year history and situated in one of Italy's oldest and most prestigious shopping arcades, the beautiful domed Galleria Vittorio Emanuele ll, located opposite the Duomo di Milano.
Former Red Bull and Toro Rosso driver turned restaurateur Vitantonio Liuzzi, opened restaurant Penelope a Casa in Milan in November 2018 after the success of his two other ventures in his home of Pescara on the coast.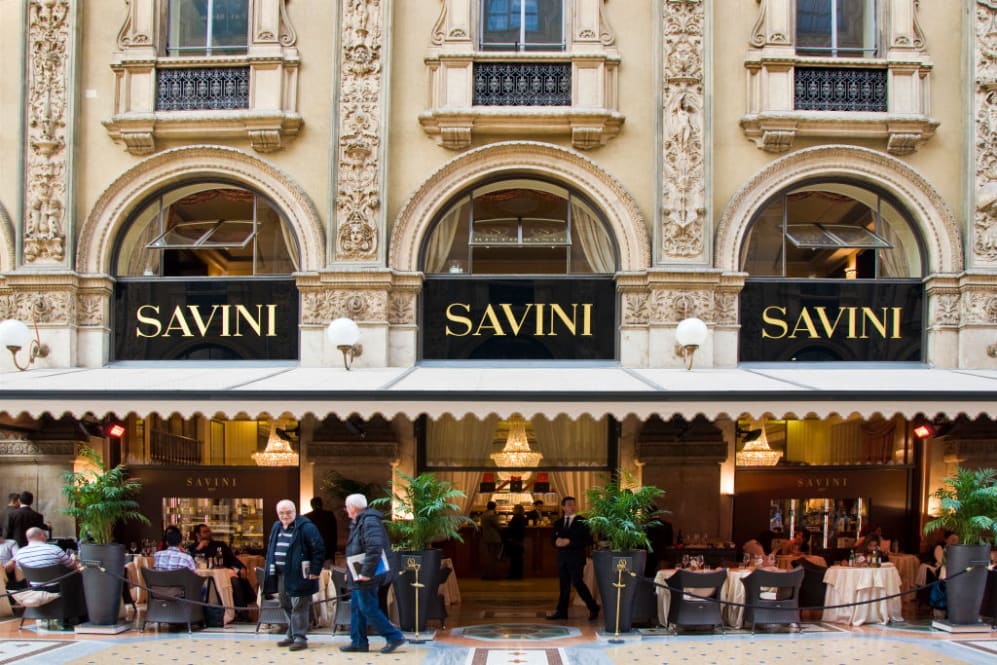 Despite pleas to open in other locations around the world such as Miami, Liuzzi chose the Northern Italian city for his third venue because of its gastronomic and sociable reputation.
"In the last two or three years, Milan has become one of the top spots in Europe in terms of quality and level of food, beverages and entertainment," he says. "The atmosphere in the city is really great, the vibe is really high and is just getting better and better."
READ MORE > LIGHTS TO FLAG: Vitantonio Liuzzi on beating Michael Schumacher, Red Bull politics, and his new role in F1
Serving a classic menu of typical and authentic Italian dishes, Liuzzi wanted to strike a balance. "We try to keep the flavour of our Italian grandmother cooking at home when I was a child but with a modern touch," – something Penelope a Casa's signature pasta dish of traditional cacio pepe topped with tartare of red shrimp and a squeeze of lime, manages to achieve beautifully.
Not only is the restaurant popular with the residents of Milan, but some familiar faces often pay a visit at this time of year. "We have a lot of friends visiting from the world of motorsport, from team principals, mechanics, drivers and my old teammates and Formula 1 personnel during the Grand Prix weekend" Liuzzi says.
"The main feeling of Penelope a Casa is a warm, homely feeling and I make my friends feel at home when they visit. I want the atmosphere to feel the same as if you come to see me at my home – and it's one of the keys to our success and I feel very proud of that."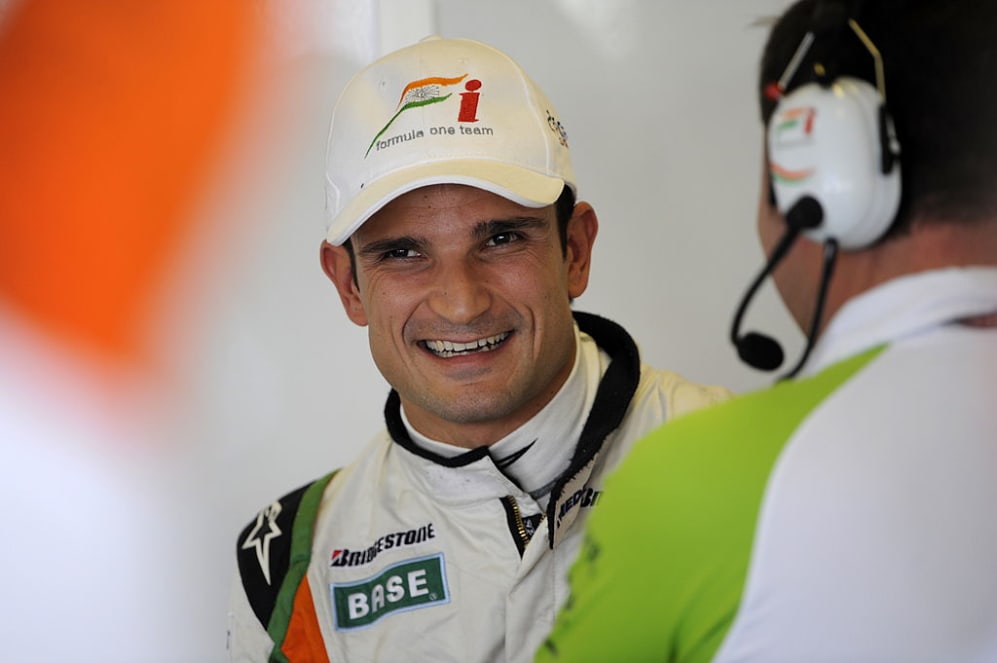 In Milan when the clock strikes 6pm as the sun is slowly sinking, the sound of ice in cocktail shakers heralds the beginning of aperitivo hours, when locals gather in bars and on terraces to socialise with a pre-dinner drink and bite of something small, delicious and crucially, complimentary.
Hidden behind unassuming gates on the bustling and popular pedestrianised Corso Como, lies 10 Corso Como – a tranquil, leafy courtyard at the heart of a collection of stylish art and fashion concept stores, where you can enjoy an Aperol spritz and selection of snacks surrounded by twinkling lights and lush greenery, belying the fact you are just a stone's throw from the throngs of people on the busy street beyond this peaceful oasis.
THIS WEEK IN F1: 10 quiz questions on all the F1 news ahead of the Italian Grand Prix
Elsewhere, the lively Navigli district of the city is now all that's left of Milan's once extensive canal network, and where chairs and tables are dragged outside as the sun sets and locals flock to the many canal-side bars to chew over the day with, of course, an aperitivo in hand.
For those who like their drinks in an intimate setting, they don't get much cosier than at Backdoor 43 which claims to be the world's smallest bar at just four square metres, including the bathroom. Inside the tiny space you can enjoy an extensive selection of cocktails and whiskies in a truly unique setting where the bartender wears a Guy Fawkes mask to preserve anonymity, and you can only book one of the four stools for 90 minutes.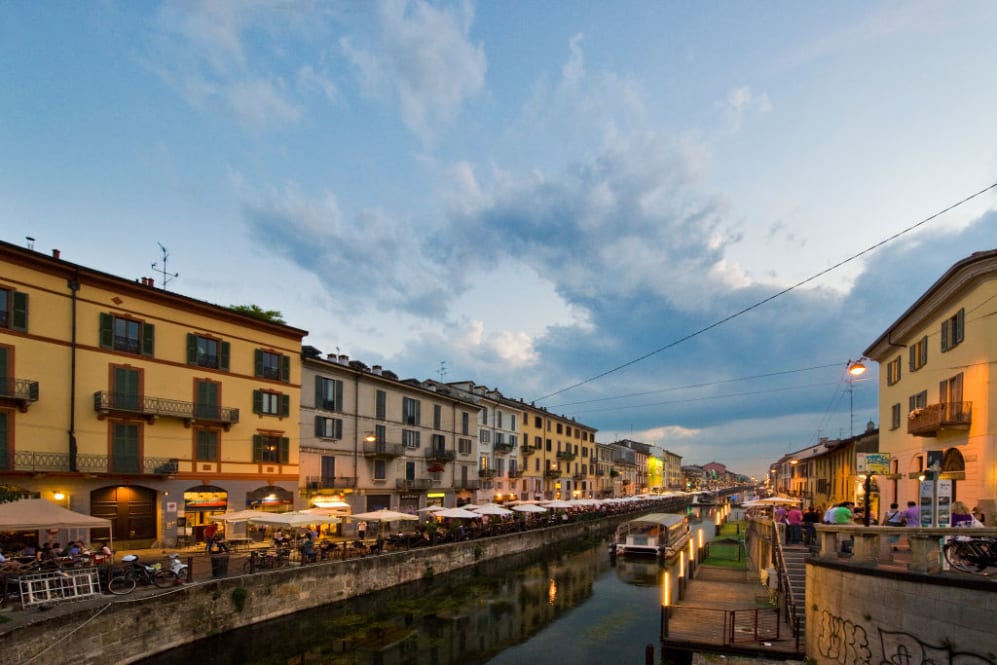 Whilst AlphaTauri driver Daniel Ricciardo will undoubtedly be frustrated at missing the Italian GP due to recovering from surgery on his hand, he will surely also be sad to be missing out on one of his favourite foods, pizza.
The Australian has made no secret of his fondness for the Italian dish, but he has famously kept secret where he always gets his from when he's in Monza, and with dozens of excellent pizzerias in the city, you'd be hard pressed to narrow it down to just one.
READ MORE: Horner refuses to be drawn on target comeback date for Ricciardo after 'successful' surgery on broken hand
A good place to start however, would be Pizzeria Cagiada which thanks to its long-leavened dough has a reputation for serving thin, light yet crispy pizzas with delicious toppings. Whether that includes Ricciardo's favourite of creamy base with saffron, zucchini, pepper and gorgonzola however…you'll just have to check it out for yourself and see (😉).
Where to stay
While there are many hotels in Monza and the surrounding areas to choose from, given Milan and everything it has to offer is so close, it's a great place to base yourself, and has regular transport links to the track.
Try the lively neighbourhood of Brera, known as the artists quarter, for its beautiful, cobbled streets and popular nightlife to fully immerse yourself in the city.
Oops! Error retrieving Twitter post
Where to watch the race
To witness the spectacle of the drivers braking from around 350km/h down to 70km/h before negotiating the tight chicane, aim for a seat in the grandstand at the Variante del Rettifilo, which is also one of the track's best overtaking spots.
Alternatively, to fully appreciate the fastest lap on the F1 calendar, grandstands 11 and 23 offer incredible views of the cars as they exit the legendary Curva Parabolica at top speed before continuing on to the 1.1km start/finish straight.
READ MORE > BETTING GUIDE: Who could excel as F1 returns to Italy and the Temple of Speed?
Non-F1 highlights
Explore the beautiful walled Parco di Monza where the circuit is situated. Spanning over 600 hectares, the park was commissioned by Napoleon in 1805 with the intention of creating a model agricultural estate and hunting reserve within its walls. Enjoy the many tranquil paths on foot or by bike and stop for a customary afternoon espresso at one of the many cafes dotted throughout the park.
As well as the F1 circuit, the park is also home to the stunning Villa Reale di Monza (Royal Villa) once the summer residence of the Italian royal family and which now has 28 opulent rooms open to the public, along with 40 hectares of formal gardens and large variety of centuries old trees.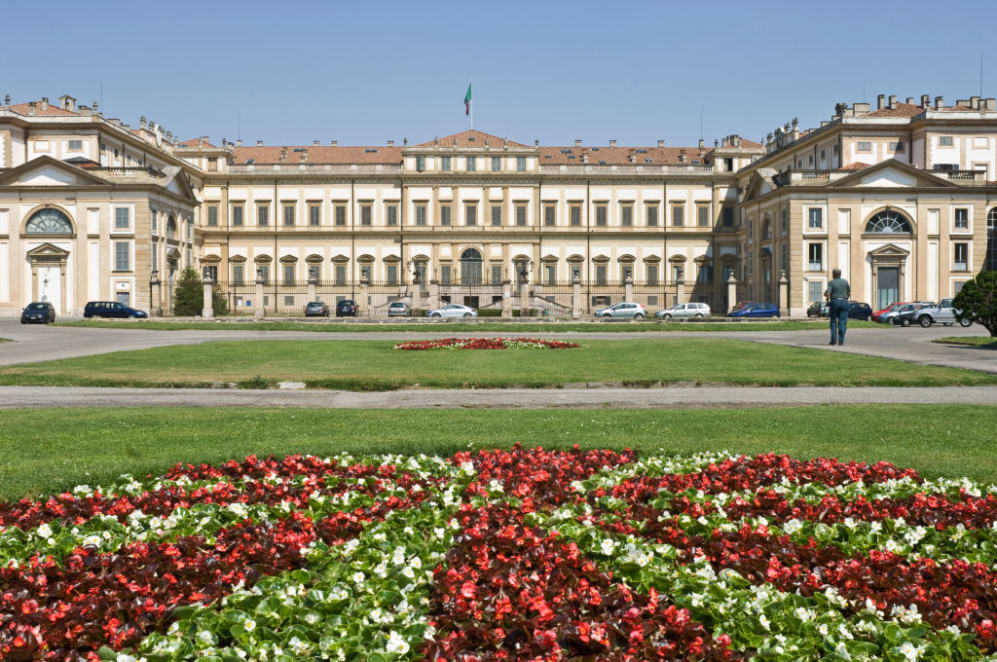 With its dazzling Duomo, stylish boutiques and gallerias and reputation as the fashion and design capital of Italy, Milan is a vibrant city full of culture and history. Take in a performance at the world-renowned 18th century Teatro alla Scala which has played host to some of the greatest opera singers and performers in the world including Maria Callas who made her official debut on La Scala's stage in 1951, before making the theatre her artistic home throughout the decade.
Heralded as one of the most impressive examples of gothic architecture in the world, the stunning Duomo di Milano is a vision in pink Candoglia marble, adorned with 135 fairytale spires and an astonishing 3,400 statues and was 600 years in the making.
READ MORE: Ferrari reveal special car livery for Italian GP weekend at Monza
Its design was originally considered to be unfeasible as canals had to be dug in order to transport the vast quantities of marble required for its construction to the centre of the city, but the whopping five million annual visitors who visit this architectural masterpiece and climb to its roof terraces for spectacular views over the city would surely concede that it was well worth the trouble.
Across the cobbled Piazza del Duomo and a short walk away lies the temple of gastronomy that is Peck, a huge historic emporium of fine foods and wine, and a Milan institution since 1883.
This impressive building now has outposts all over the world, but the original site in the city is by far the best place place to stock up on some delicious items from the extraordinarily long deli counter, or the well-stocked wine cellar, all wrapped beautifully in the signature gold sun printed paper and tied with ribbon (and a flourish) meaning you can continue to enjoy a taste of Italy long after you've returned home.
Leonardo da Vinci's fresco of The Last Supper is one of the renaissance artist's most celebrated works and was painted on a wall of the Santa Maria delle Grazie church and convent in Milan, and is now a UNESCO world heritage site and a hugely popular visitor attraction, which means that it is essential to book tickets in advance if you want to view this 15th century masterpiece.
Take a trip to Lake Como just 30 miles from Monza, and live 'la dolce vita' by taking to the sparkling water in a motorboat as you gaze at the exquisitely beautiful palatial villas on the shores of the lake before stopping off at one of the many lakeside eateries for lunch – you may even spot the odd Hollywood star, as actor George Clooney has a home here and has been known to host many of his famous friends at the lake.
READ MORE: Alfa Romeo unveil new Italian-inspired tribute livery for their home race in Monza
If more racing action is your thing, then Tiscali Kart Track is located inside the iconic Curva Parabolica at the Autodromo Nazionale Monza, meaning you can test your driving skills within sight of one the most famous corners in the world and soak up the history of this iconic circuit as you do battle against your rivals.
With its long and illustrious history of racing and beautiful parkland setting which comes into its own in the low late summer sun and ethereal morning mists, there is nowhere quite like the Italian Grand Prix to witness some (hopefully) thrilling track action surrounded by the sheer infectious Italian passion of the Tifosi. Coupled with an incredible culture of food, style and architecture, the last European race of the season really is something bellissimo.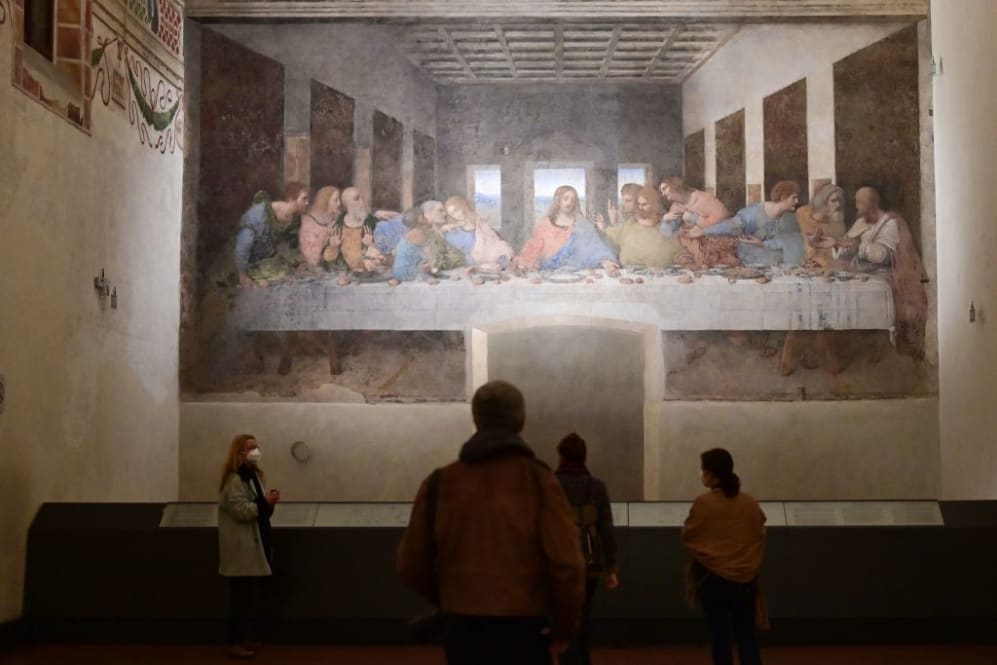 Fun fact
As previously mentioned, Risotto alla Milanese may be one of the most popular and well known dishes consumed in the city of Milan, but speculation remains as to why saffron was added to the rice to turn it its trademark golden yellow.
One legend persists that in 1574 master glass maker Valerio di Fiandra, was working on the colourful stained-glass windows of the Duomo alongside his young resourceful assistant, who was nicknamed 'Zafferano' (saffron) due to his habit of mixing vast quantities of the golden spice in order to obtain the yellow pigment needed to colour some of the glass.
READ MORE: Hamilton signs new two-year Mercedes deal to end speculation over F1 future
When Zafferano married his master's daughter, it's said that at the wedding banquet – and with the collusion of the chef – he put strands of saffron into the risotto as a joke, and the flavour was surprisingly delicious and the sunshine dish delighted the guests and thus, the jewel of Milanese culinary tradition was born.
Monza Destination Guide
Language: Italian
Currency: Euro
Population: 1.4m (Milan)
Grand Prix held since: 1922
To read on, sign up to F1 Unlocked for free
You'll unlock this article and get access to:
Live leaderboard data
Epic experiences and rewards
Money-can't-buy competitions