Feature F1 Unlocked
DESTINATION GUIDE: What fans can eat, see and do when they visit Styria for the Austrian Grand Prix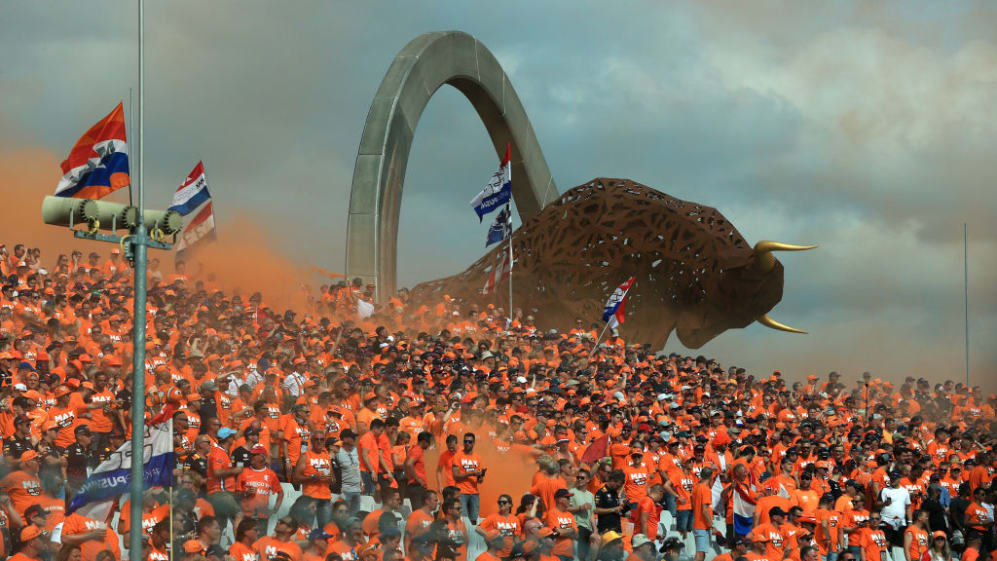 To paraphrase Julie Andrews in The Sound of Music, the Styrian hills are alive with the sound of V6 engines, as F1 rolls into Austria for arguably the most picturesque round of the season. Nestled in a natural bowl at the foot of this majestic mountain range, the Red Bull Ring is a must-visit destination for Formula 1 fans who like their racing served with a side of natural wonder.
Situated 123 miles from the Austrian capital Vienna, the small town of Spielberg is perhaps one of the trickier locations from a travel and accommodation point of view, but those who make the trip are rewarded with stunning views of a track that rarely disappoints where the action is concerned.
Where and what to eat
Affectionately known as 'the belly of Austria', the Steiermark region in which the Red Bull Ring is located proudly produces some of the finest ingredients in the country, meaning that wherever you choose to grab a bite to eat there is a high probability that at least part of the menu will feature something produced nearby.
READ MORE: IT'S RACE WEEK – 5 storylines we're excited about ahead of the 2023 Austrian Grand Prix
While elsewhere in the world pumpkins are widely regarded as a vegetable to be carved with ghoulish expressions once a year for Halloween, Styrians embrace this orange folkloric vegetable all year round with much of the farmland surrounding the Red Bull Ring dedicated to pumpkins which have been grown in southern Styria since the 18th century.
Used mainly in the form of pumpkin seed oil, you'll find bottles of this 'green gold' on every restaurant and domestic table in the region for dressing salads or pepping up soups – but perhaps surprisingly one of the very best ways to enjoy this rich and nutty tasting delicacy, is to drizzle it over vanilla ice cream.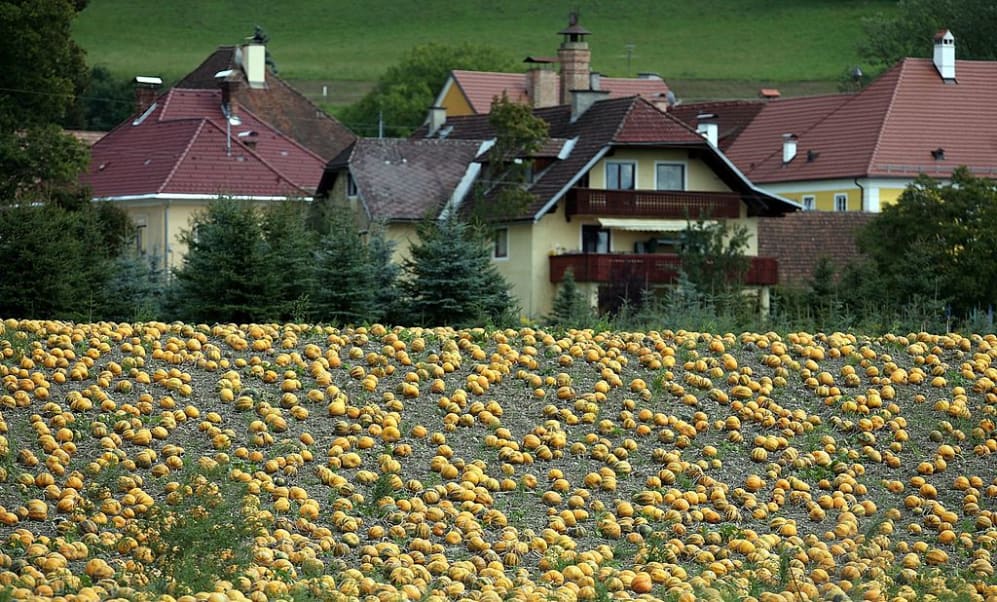 Built in 1872, the imposing Café Wasserturm in Zeltweg was originally a vital water tower and reservoir for the area. Renovated and extended a few years ago, this unique restaurant offers an extensive brunch and coffee menu available all day just a stone's throw from the circuit. Head up in the glass lift to the panorama bar in the tower as the sun sets and enjoy the chilled lounge vibes whilst drinking in the spectacular far-reaching views with a cocktail in hand.
Close by in the small town of Knittelfeld is Gasthof Bachwirt – a forward thinking eatery but with a menu firmly rooted in traditional Styrian culture. Alongside the signature dish backhendlisalat (deep-fried chicken on salad with pumpkin oil) – or for the braver, stew of calves' lungs with dumplings – you'll also find many vegetarian and vegan options.
F1 NATION: Red Bull at home, rivals on the move and building the 'ultimate champion' – it's our Austrian GP preview
This popular restaurant prides itself on sourcing regional and sustainable ingredients, and the beautiful tree-shaded garden is the perfect place to enjoy a meal cooked with love and care with friends.
Serving a typically Austrian menu alongside its own locally-brewed beer is Gosserbrau in Leoben on the banks of the river Mur, which belongs to Goss – one of the largest and most well known breweries in Austria.
With a history of brewing which can be traced back to 960AD this traditional hostelry offers friendly service, classic cuisine and you can enjoy a drink in the extensive garden with a clear conscience knowing that it was produced in the world's first large-scale carbon neutral brewery. Prost to that!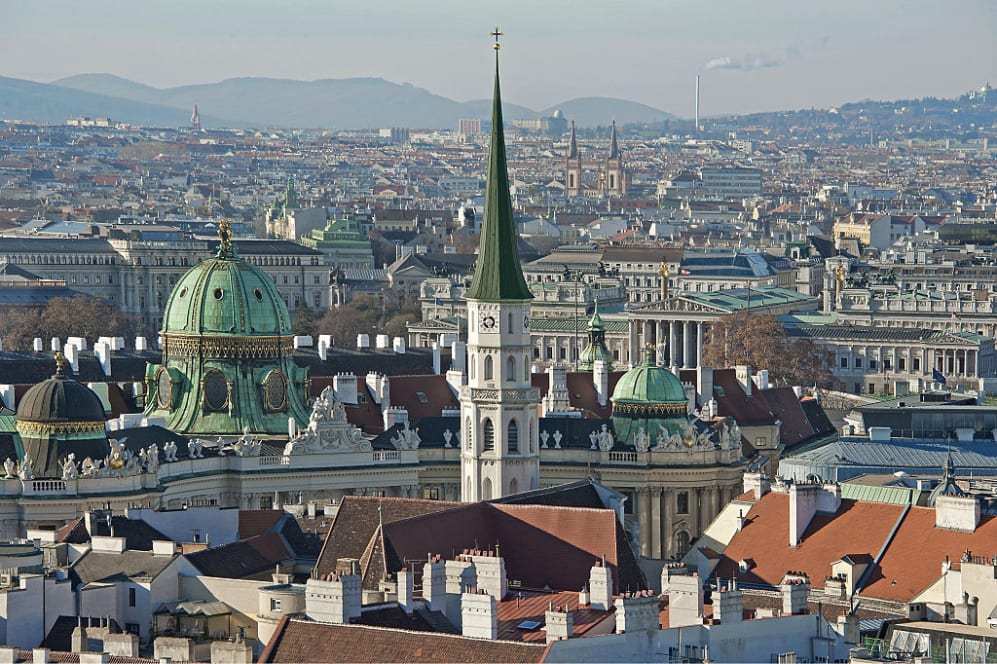 If you are beginning and ending your Austrian trip in the capital Vienna, be sure to make time to visit Schnitzelwirt in the vibrant Neubaugasse area of the city. Tucked away down a side street, this unassuming establishment has been serving locals (and the lucky tourists who manage to find it) 15 variations of schnitzel for over 50 years, and it even has the seal of approval from singer Ed Sheeran who visited this cult restaurant last year to see what all the fuss is about.
For the record (pun intended) he enjoyed the classic wiener schnitzel (breaded and fried veal escalope) with kartoffelsalat (potato salad) all washed down with a large beer.
READ MORE: LIGHTS TO FLAG – Mika Hakkinen on his horrific Adelaide accident, beating Michael Schumacher, and life after F1
No trip to Vienna would be complete without indulging in what is arguably the city's finest culinary delight, sachertorte. Legend has it that this rich chocolate cake layered with apricot jam, and covered in dark chocolate icing, was created for a special occasion in 1832 by 16-year-old apprentice chef Franz Sacher for Prince Metternich of Austria, when the prince's usual chef fell ill.
Considered innovative at the time due to the use of layers of chocolate and jam, this sweet treat can be enjoyed with a coffee at the elegantly opulent Café Bel Etage in the historic Hotel Sacher in the heart of the city.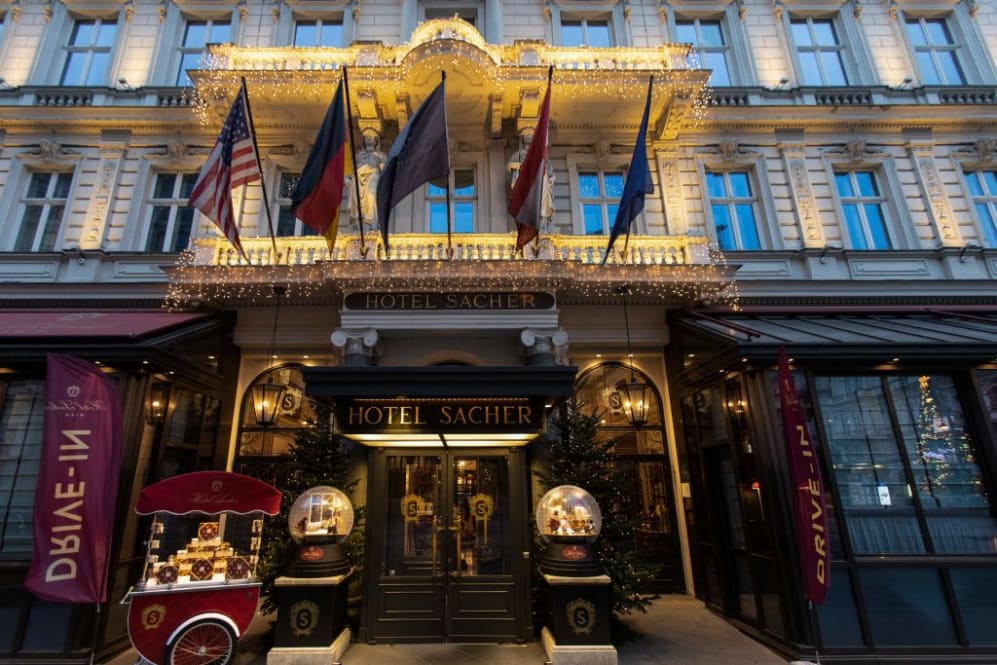 Where to stay
Given its rural location, accommodation near the Red Bull Ring is in short supply when it comes to hotels, but there are still plenty of options in nearby towns such as Leoben. Further afield, approximately an hour's drive from the circuit, the pretty city of Graz offers lots of choice and has plenty to see and do should you choose to spend a few more days exploring Austria's second city.
By far the best way to experience the Austrian GP is to embrace your inner boy scout and camp! With seven campsites all walkable from the track, you'll be right at the heart of the action within minutes and surrounded by campsite camaraderie and festival vibes with likeminded fans. Bring a BBQ and a paddling pool for the full immersive experience. And a tent, obviously.
READ MORE: Ricciardo wants back on to the F1 grid for 2024 – so what are his options?
Where to watch the race
The circuit may be relatively short, but due to its elevation and with grandstands located all around the track, it has some of the best views of any Grand Prix.
One of the most spectacular viewpoints is from the Nord Grandstand, based around the outside of what used to be the Bosch Curve at the old formidable Osterreichring, where you will have a great vantage point across much of the track as it drops away from you.
Non-F1 highlights
Embrace nature! There are over 1,600 hiking trails in Styria covering a total of 15,000km, so pull on your walking boots or hire a bike and enjoy the beautiful surroundings in this incredible region.
Situated 1,800km above sea level in the middle of the Seetal Alps and accessible by car from Spielberg in approximately 45 minutes, Winterleittenhutte is a popular destination for lovers of the great outdoors with crystal clear lakes dotting the majestic landscape and activities such as archery, fishing, climbing and hiking on offer around the hut. And with routes of varying degrees of difficulty, there is something to suit everyone's ability.
READ MORE: From Ricciardo's Monaco redemption to Verstappen's first – our writers pick their favourite of Red Bull's 100 wins
The trails are lined with beautiful alpine flowers in the summertime with breathtaking views in every direction, and at the end of a day spent being active in the clean mountain air, you can refresh yourself with a cold drink back at the hut and gaze in awe at the impressive peaks you've just conquered.
Gruner See (or 'green lake') is considered one of the most beautiful lakes in Austria and gets its name from the striking emerald hue of its water. A shallow lake of just 1-2 metres deep in the winter, warming temperatures in springtime sees the water level rise to an astonishing 11-12 metres thanks to the melting ice and snow from the surrounding mountains flowing into the basin.
The area is a country park popular with hikers and just an hour's drive from Spielberg, and although swimming has been prohibited here since 2016 in order to preserve its delicate natural beauty, there are plenty of walks around the lake with viewpoints to stop and take in the stunning water and landscape beyond.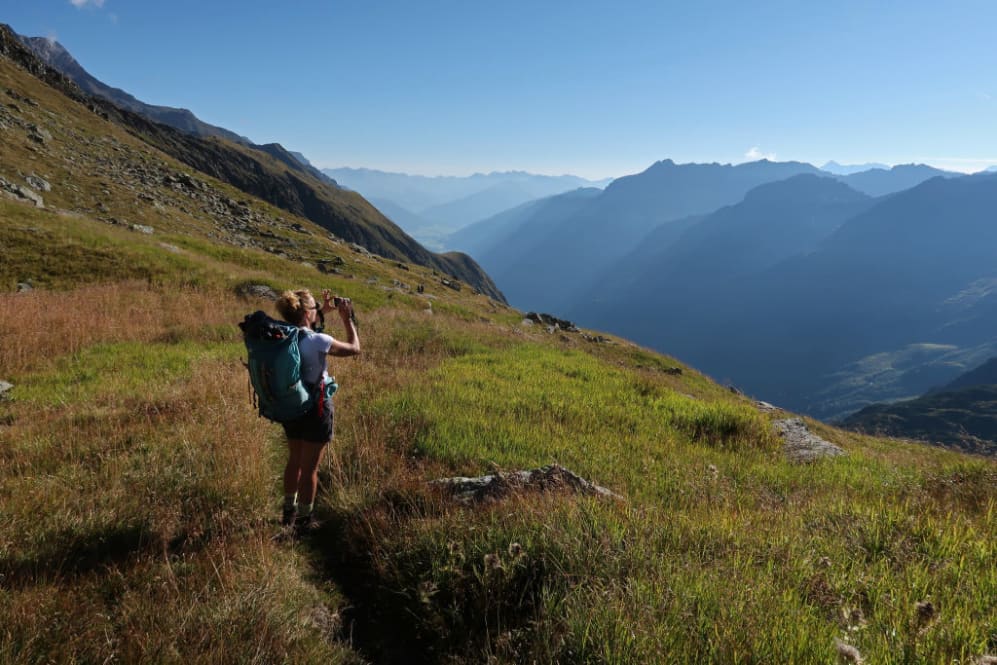 The historic city of Graz with its relaxed cultural vibe, beautiful architecture and dominated by the 473-metre-high Schlossberg – castle hill – is well worth a visit even if you're not staying there for the race weekend.
Once the site of a fortress so fortified that even Napoleon couldn't destroy it, the Schlossberg is a green space for relaxing and enjoying open-air entertainment in the summertime, with far reaching views over the pretty, red-roofed buildings and the hustle and bustle of the city below. This central public park can be reached by a funicular railway which has been transporting passengers to the top of this iconic hill since 1894.
TREMAYNE ON FANGIO: Why F1's first record breaker is still revered by racing fans decades after he left the stage
Back at ground level make sure to wander the streets of the UNESCO world heritage site of Graz's Old Town with its well preserved medieval and Italian Renaissance buildings and enjoy a coffee at a charming café tucked down one of the narrow alleyways away from the tourist crowds.
After a day of gentle sight-seeing, you'll be ready for a shot of adrenaline in the form of karting at the Red Bull Ring where the impressive and challenging track is located directly behind the Niki Lauda curve of the F1 circuit. With its varied layout, high-grip asphalt and sophisticated corner combinations, it's the perfect place to demonstrate those driving skills as you battle for victory and try to emulate the late, great Austrian F1 hero himself.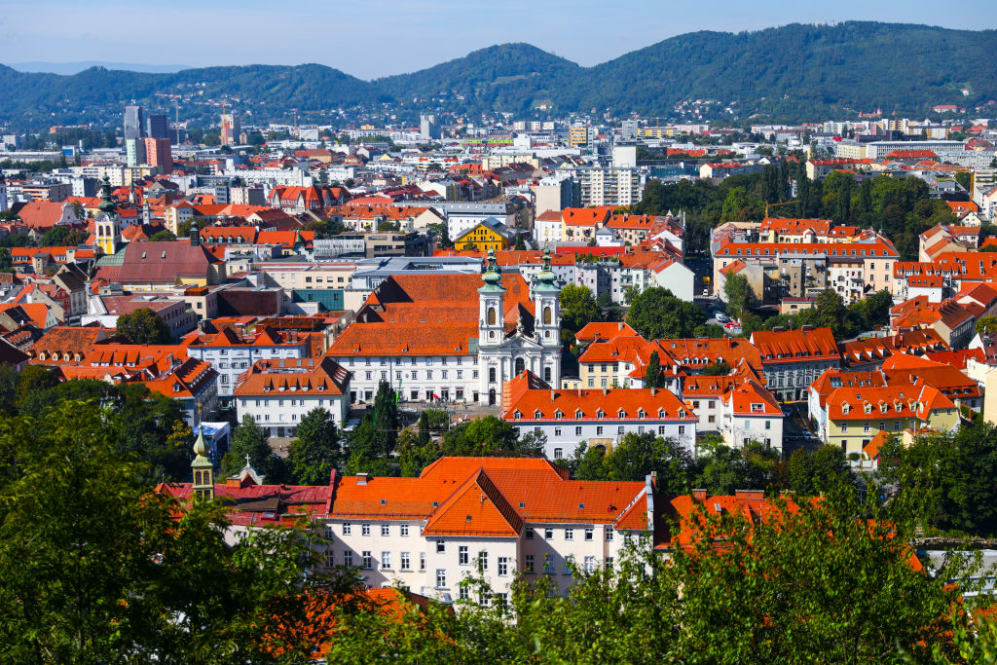 Despite its relatively remote location away from city centre attractions, there is still so much to see and do in and around the Austrian Grand Prix with the great outdoors and beautiful landscapes undoubtedly a major draw for fans attending the race.
Throw in a food culture centred around good quality and locally produced ingredients which tie together comforting traditional Styrian dishes and a more modern culinary movement, add a passionate crowd and convivial festival vibes, and you have the perfect recipe for a most excellent F1 experience.
READ MORE: Alonso expects Aston Martin to have 'a little bit more pace' in Austria after return to podium in Canada
Fun fact
Graz may have many museums of interest to visit in its historic centre, but perhaps the most esoteric of them all lies 3.2km outside the city in Thal where former professional bodybuilder, Hollywood actor and one-time governor of California, Arnold Schwarzenegger has a museum dedicated to his life and career so far.
Opened in 2011 on the (self-proclaimed) most famous living Austrian's birthday and housed in what was once the Terminator star's childhood home, the exhibits include memorabilia from Schwarzenegger's long acting career such as a motorbike from the Terminator film franchise, along with personal items such as the bed he slept in as a child, and a replica of his desk in his office during his stint as governor.
Schwarzenegger visits the museum several times a year, so even though he leaves each time to return to the USA, don't worry – he'll be back.
Austria Destination Guide
Currency: Euro
Language: German
Population: 9 million
F1 race held since: 1970 (first World Championship Grand Prix held at the track)
To read on, sign up to F1 Unlocked for free
You'll unlock this article and get access to:
Live leaderboard data
Epic experiences and rewards
Money-can't-buy competitions