Disappointment with P11 in Austria a sign of Williams' progress, says team boss Capito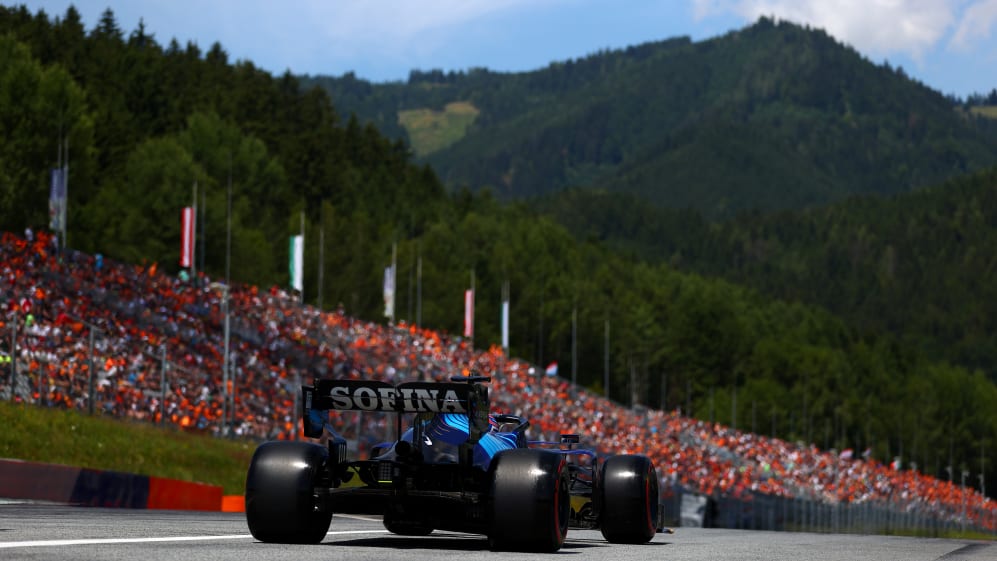 George Russell came agonisingly close to scoring his first point for Williams in the Austrian Grand Prix, and while the team's CEO Jost Capito was disappointed, he said that disappointment showed just how far the squad have come.
Williams haven't scored a point since Germany 2019 – 37 Grands Prix ago – but Russell's finish of 11th from eighth on the grid brought them mighty close last weekend in Austria, and the Briton has been on a run of stellar races including P12 in France, and a 10th-place qualification next time in Styria that unfortunately led to a DNF.
READ MORE: Alonso says fight for P10 was like a title battle – but admits he was 'a bit sad' to snatch P10 from Russell
The team's CEO Capito said that the fact that "everybody is disappointed" that Williams only scored 11th and not better in Austria was a good omen.
"I'm very disappointed and I'm very happy that everybody is disappointed because four weeks ago everybody would have triumphed for 11th place," he explained. "Twelfth place in France was fantastic and now being disappointed with 11th shows the fire of the team and the enthusiasm the team has now, that they want more; they are not happy with a result that doesn't deliver points."
Asked whether Russell's P11 in Austria was better than his P12 in France, Capito replied saying that both were a fine achievement but more importantly, they served as an emblem of the team's rapid improvement.
READ MORE: 'They want to win' – New Williams management are 'not messing around' says Russell
"France was fantastic race for him and this was a fantastic race for him, as was last week [Styria]. I think if we would have, as I said before the triple header, what we would achieve in these three races, everybody would have said you're completely crazy – never ever.
"Now we are even disappointed with these results and I think this shows the way we are taking with the team," he reiterated.
With Russell's home Grand Prix at Silverstone up next, Capito backed him for another solid result – depending on the weather.
READ MORE: Carlos Reutemann – an enigmatic genius remembered
"It's very dependent on the weather conditions. I think everybody knows by now our car is very tricky in windy conditions and Silverstone is known [to be] very windy!" he said.
"I think if it's very windy we might struggle; if it's not that windy then we might have a chance to be somewhere close to where we were here," said Capito.