Feature
DO SAY, DON'T SAY: Your quickfire lowdown on Alfa Romeo for 2020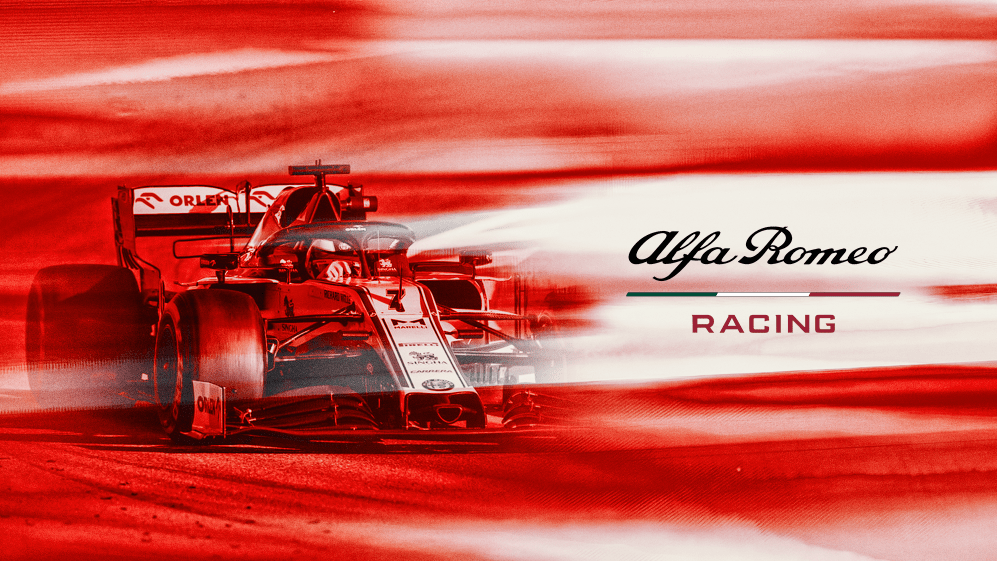 It's always the same: you wait 34 years for a team called Alfa, and then two come along at once. But referring specifically to the Alfa Romeo team managed by Sauber, 2019 was an anonymous year, stuck in a no-man's land, well clear of Haas but trailing the main midfield battle by quite a margin. They had the prettiest livery and – to his constant bemusement – F1's most popular driver in Kimi Raikkonen, but were not able to convert all that into a significant impact. Their 2020 season may provide greater interest…
Last year's ranking: 8th

Driver line-up (2019 ranking): Kimi Räikkönen (12th) Antonio Giovinazzi (17th)

2020 F1 Car Alfa Romeo-Ferrari C39
DO SAY: Alfa are definitely in the midfield mix…
With the exception of their BMW-backed pomp, Sauber's perennial problem is being a team capable of developing an efficient car, and racing it effectively – but not always having the resources to do both at the same time. With that in mind, stable regulations should suit the team from Hinwil. While they didn't pull up any trees in pre-season, they seemed solidly on the pace of their midfield rivals.
Pre-season testing analysis: Mercedes look unbeatable – but they DO have a weakness
DON'T SAY: …but they might be in the wrong midfield mix.
With the caveat that you really can't trust anything from winter testing (except when you can) there seemed to be a consensus developing in Barcelona pointing to two different midfield groups, with McLaren, Racing Point and Renault duking it out for fourth, and then a small gap back to an Alfa-AlphaTauri-Haas-Williams gaggle. Alfa, clearly, will be looking to debunk that consensus in 2020...
VOTE: Who'll win the midfield battle in 2020?
DO SAY: Kimi Raikkonen's form has never been better
People perhaps underestimate how big a deal it was for Alfa to sign Kimi Raikkonen. Leaving aside the small matter of the (replica) Drivers' World Championship trophy in his cabinet, this was, after all, a racer that had just driven the fastest lap in an F1 car ever, and who would go on to win the US Grand Prix a few weeks after putting pen to paper.
Any notions that Kimi might be planning to turn up at Hinwil in a bath-chair and treat his contract as a valedictory long-farewell were swiftly scotched when he put the Alfa in the points at the first four races of the season. By then people were whispering that the Iceman seemed a hell of a lot happier than he had at Ferrari, and was driving better than he had in a long time.
READ MORE: The inside story of Kimi Raikkonen's legendary first F1 test with Sauber
Alfa went off the boil in the second half of the season (see above) but Raikkonen continued to plug away and was rewarded with a fourth-place finish in Brazil. That was the team's best result for six years… If he can continue in that vein, with a better car beneath him, things are looking up.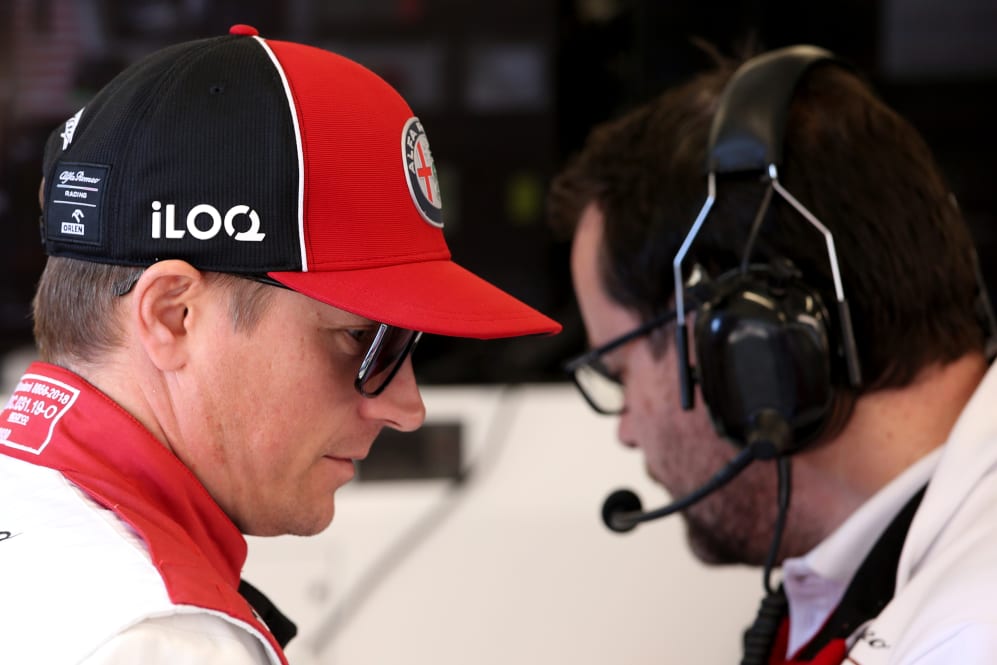 DON'T SAY: Antonio Giovinazzi really needs to start beating the Old Man
To make progress in the constructors' championship, Alfa Romeo can't afford any passengers, and it just isn't acceptable for their second driver to be so soundly thwacked by a man in his fifth decade. Even though the luck didn't particularly go with Antonio Giovinazzi in 2019, only scoring 33% of the points his illustrious team mate accumulated just isn't good enough.
Gio definitely improved his qualifying performances as the season went on – but of the 17 races where both cars finished, Raikkonen crossed the line ahead in 15 of them. It has to be closer this year.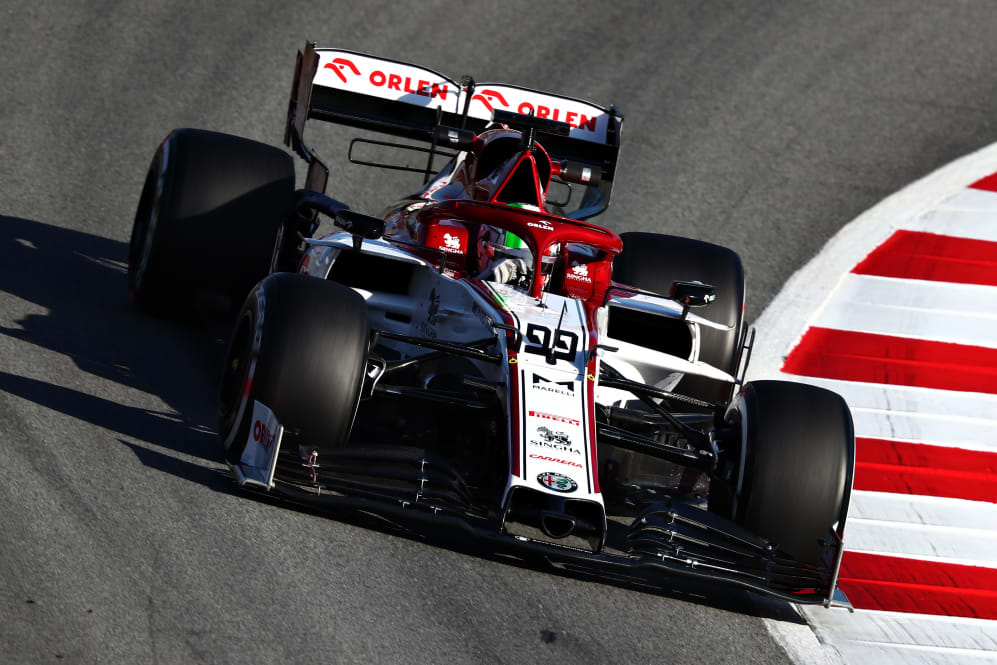 What else you need to know
Ins and Outs:
Alfa retain their race drivers from 2019, but add Robert Kubica as reserve. Given Alfa have very recently commissioned their shiny, new simulator, the Polish driver's experience will be put to good use (Kimi don't like simmy).
In the technical office, there was a change in personnel last season, with Simone Resta heading back to Ferrari after a year in Switzerland, and Jan Monchaux taking over as Technical Director. Quite possibly crossing Resta's path on the Saint-Gotthard (or, more appropriately, the Stelvio), Alessandro Cinelli joins from Ferrari as Head of Aerodynamics, taking over the seat previously warmed by Monchaux.
Stat Bomb:
Alfa's fastest lap of the test was a 1m 16.942s, delivered by Robert Kubica. The Pole – who raced for the Hinwil-based team from 2006 to 2009 during their BMW years, and gave them their sole F1 victory – was the only non-2020 race driver to take part in pre-season testing.