Feature
DO SAY, DON'T SAY: Your quickfire lowdown on McLaren for 2020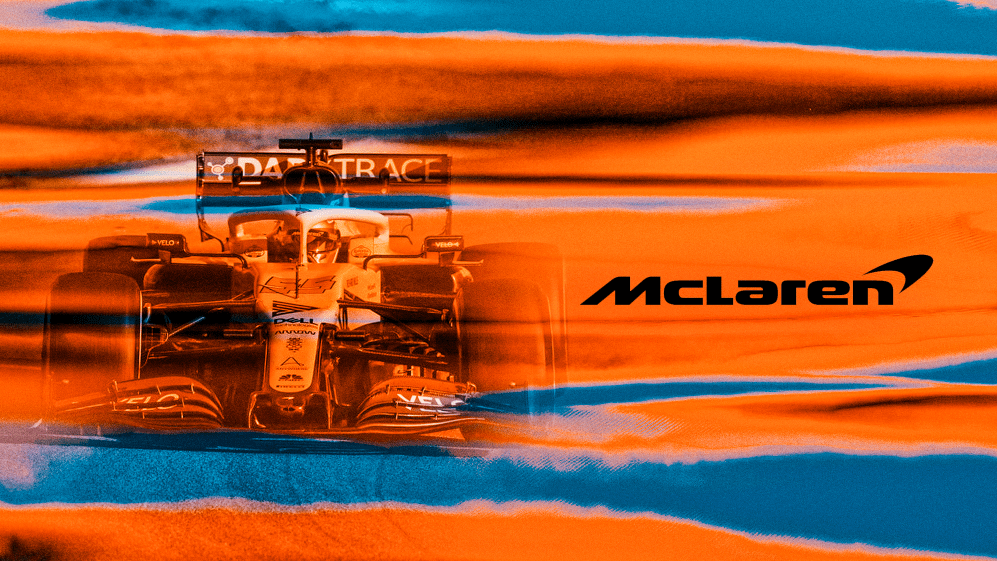 McLaren's progress over the last few years has been significant: from ninth in their final season with Honda in 2017, to sixth in their first year with Renault in 2018, to a comfortable 'best of the rest' fourth last time out. But what next?
Pre-season looked solid, and there's a bit of a strut these days around the Woking posse. But it's hard to see them moving further up the order this year – and with a horde of other teams eyeing their 2019 fourth place with envy, it could be a significant challenge for McLaren to repeat their midfield supremacy in 2020.
Last year's ranking: 4th

Driver line-up (2019 ranking): Carlos Sainz (6th) Lando Norris (11th)

2020 F1 Car: McLaren-Renault MCL35
READ MORE: Carlos Sainz names two 'most dangerous' teams in McLaren's fight for fourth
DO SAY: Keep doing what you're doing!
The F1 field is usually comprised of one team looking to consolidate their position at the top, and nine teams behind playing catch-up – with varying degrees of level-headedness.
These days, though, McLaren's head is very level indeed. They built a decent car last year, and testing suggested they have built another one this year. In the past, McLaren finished ninth because they were trying to finish first; last year they finished fourth because they were aiming for fifth.
READ MORE: Our writers' predictions and hot takes on the 2020 season
A few years ago, there might have been grumbling at McLaren about fourth being third of the losers. But with big changes on the horizon for 2021, another year as 'best of the rest' – hopefully nudging a little closer to the Big Three – would suit McLaren just fine. On their own terms, the team have a good chance of succeeding in 2020.
DON'T SAY: You had it easy last year…
Were McLaren very good last season – or did their midfield rivals fail to step up? Could it possibly be a bit of both? Renault went backwards; Racing Point were suffering the aftershock of administration; and it seems that the Sweary Fairy deducted a point of rear downforce from Haas every time Team Principal Guenther Steiner unleashed another one of his post-watershed tirades. It's difficult to see McLaren having things quite so easy this time around.
DO SAY: McLaren's drivers are in a happy place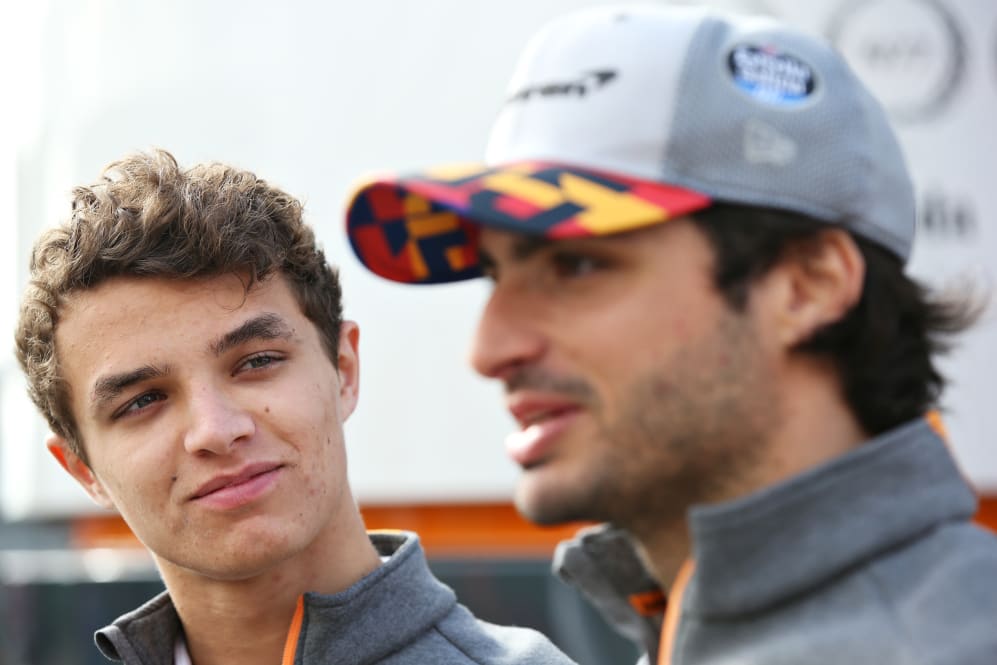 Carlos Sainz has passed through both Toro Rosso (with their associated Red Bull connection) and Renault during his career – and one suspects that both organisations are now regretting not managing to hold onto the Spaniard. Sainz was the midfield general last season – he absolutely bossed it. No mistakes, no drama, consistently taking what was on offer.
And he had the perfect foil in Lando Norris, constantly nipping the ankles of his team leader, and winning the internal battles often enough to ensure Sainz had to bring his A-game every week.
The pairing were in the sweet spot of being highly competitive without the usual histrionics that go along with it, and at various times both were willing to take one for the team without acting like their race engineer had simultaneously stabbed them in the back, shot their dog and written unkind things about them on Twitter.
POWER RANKINGS: From 10 to 1 – where do the teams stand ahead of Australia?
DON'T SAY: Yeah, but for how long?
Of course Carlos and Lando were pals last year: they had a compatible agenda. But this year, Lando's not a rookie simply looking to survive and accumulate knowledge. Both drivers have aspirations to bigger and better things, and neither can afford to be dominated by their team mate.
How the youngest pairing on the grid handle that sort of pressure is going to be interesting to watch – but it's likely to be less easy to hang out and play FIFA after giving each other the hairy eyeball in the garage.
TRENDING TOPICS: 7 talking points ahead of Australia
What else you need to know
Ins and Outs:
Nothing new for this season but by accident or design, McLaren has firmly drawn a line under the Honda era with a string of new faces being handed keys to the executive washroom over the last 12 months.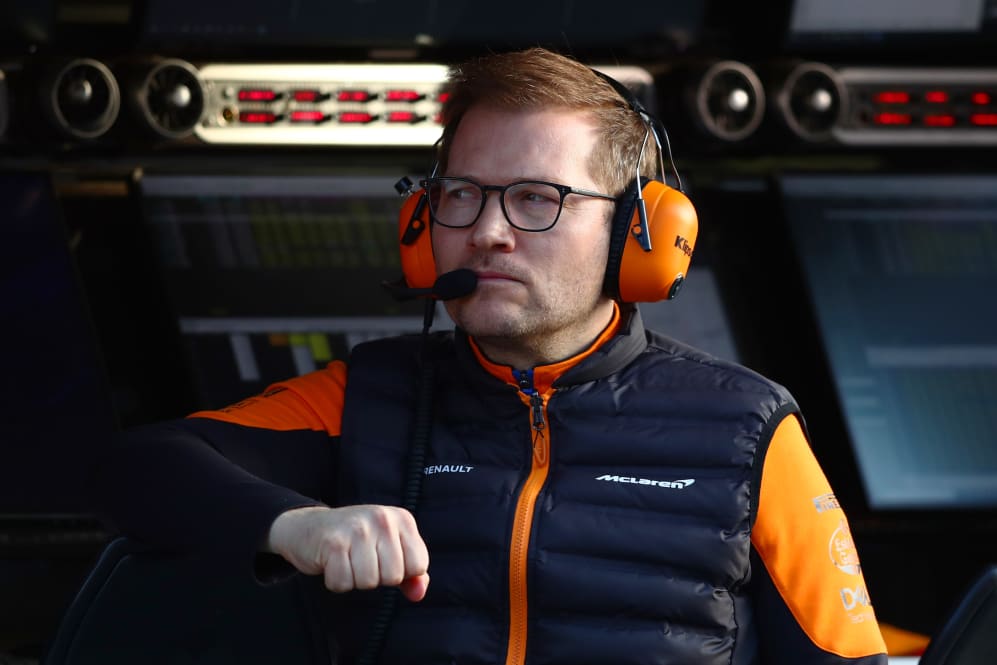 Most visibly, Andreas Seidl and James Key have arrived as Team Principal and Technical Director respectively, taking on roles temporarily covered by Gil de Ferran and Pat Fry at the beginning of last year.
Stat Bomb:
Carlos Sainz's third place in Brazil last year ended a trophy-drought for McLaren lasting five years, eight months and two days. It's by far the longest the team has gone without a podium finish. Denny Hulme claimed McLaren's first F1 World Championship trophy, finishing second at the 1968 Spanish Grand Prix. After that, only the 1980 and 2013 seasons witnessed McLaren return home at the end of the year with nothing to polish.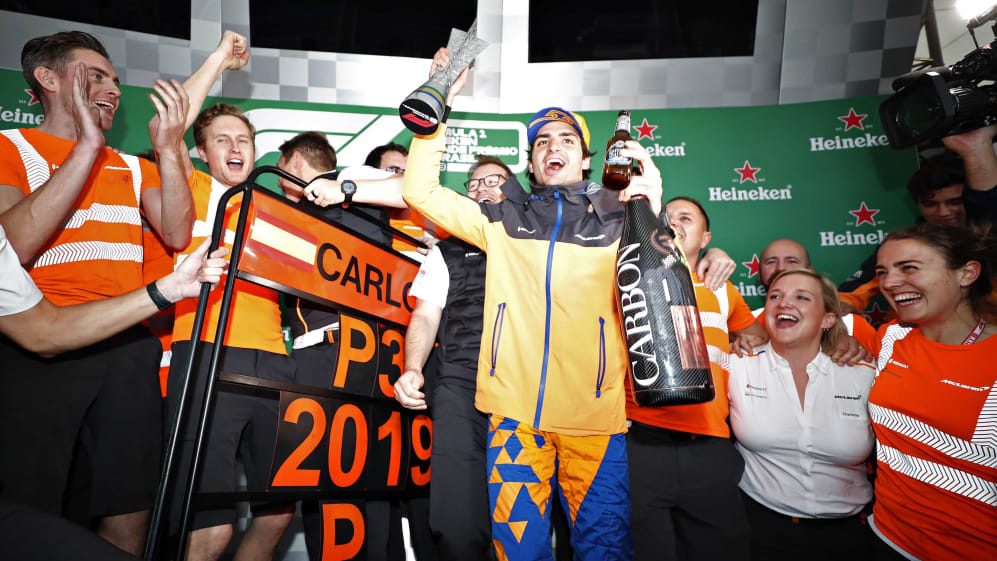 Before Sainz, McLaren's last podium was a double, with Kevin Magnussen finishing second and Jenson Button third at the 2014 Australian Grand Prix – though, like Sainz, Button also received his trophy after the fact, elevated to third after Daniel Ricciardo was disqualified post-race.
READ MORE: For 2020 season previews on all the other teams, click here.