Feature
DRIVER MARKET: Could Ferrari sign Hamilton for 2021?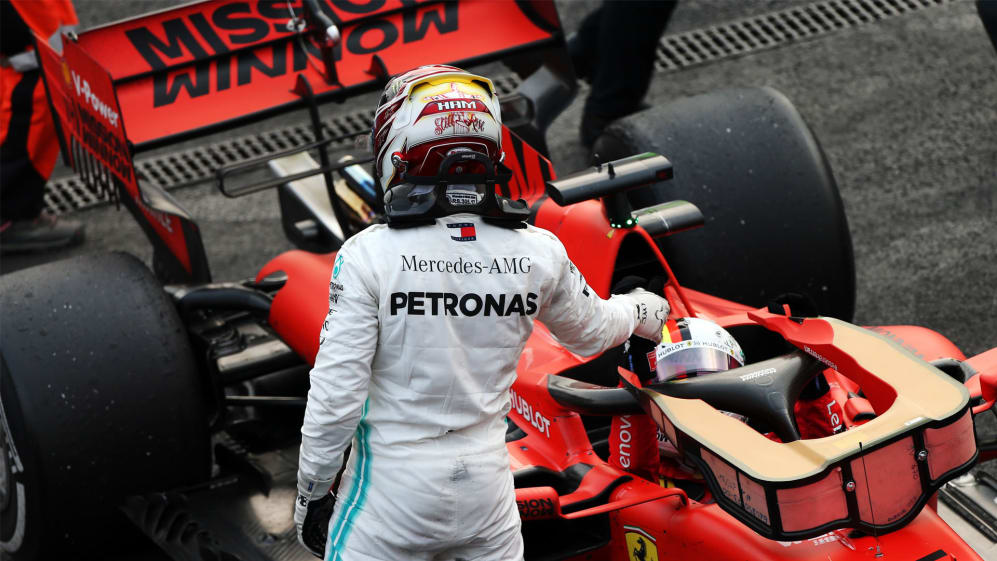 Lewis Hamilton's victory in Abu Dhabi was not surprising. The Mercedes ace has been at his crushing best this season, clinching a remarkable 11 Grand Prix triumphs and an historic sixth world title. But the chatter linking him to Ferrari, which gathered traction as the weekend went on – now that was surprising...
Hamilton leave Mercedes? Why would he do that?
A very valid question. For as long as Hamilton has been in Formula 1, he has enjoyed an open, honest and hugely successful partnership with Mercedes, first as an engine supplier to McLaren then as the works squad that have given him the car to win five of the last six world championships.
It's the kind of dominance elite athletes dream of but only few achieve. The Briton is driving at his highest-ever level and showing no signs of slowing down, making him a man in demand and overwhelming favourite to win the title again next year. That'll be seven, matching the great Michael Schumacher's all-time record.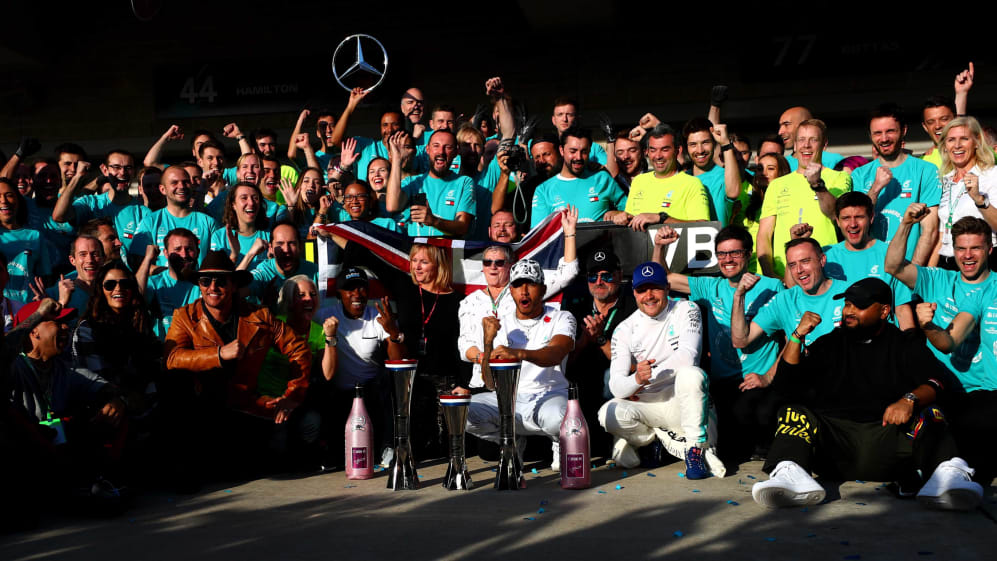 Sure, dramatic new regulations will be introduced in 2021, offering rivals the chance to knock Mercedes off the top of the tree. But in the last two major regulation changes (2014 and 2017) and a minor change with a new front wing (2019), Mercedes have come out on top every time.
Ferrari, meanwhile, have failed to come up with the goods time and again in that same period. Their last constructors' title came in 2008, their last drivers' in 2007 – both more than a decade ago.
READ MORE: F1's revolutionary 2021 rulebook – The thinking behind the changes
So is this Ferrari stuff a lot of hot air?
There's always plenty of hot air wafting around the F1 paddock. Always has been, always will be. Had it been a team other than Ferrari, this would most likely be hot air. But it's not. It's Ferrari, the team that every young racer will have had ambitions of one day driving for.
Fernando Alonso tried and failed in capturing his ultimate goal. And Sebastian Vettel is trying and so far failing to do what Alonso didn't
Moving to Ferrari would be a somewhat romantic move. We've seen a plethora of drivers succumb to the wooing of the Prancing Horse over the years – Schumacher the obvious example, the German lifting the squad to unprecedented success. But those who have followed haven't had things go the same way.
Schumacher's replacement Kimi Raikkonen won the title, but Fernando Alonso tried and failed in capturing his ultimate goal. And Sebastian Vettel is trying and so far failing to do what Alonso didn't. Between them, that pair have six world titles, so are certainly no slouches.
If he went, Hamilton, would undoubtedly back himself to turn things around. He has form of making the right move, proving most people wrong when he left the bubble of McLaren for Mercedes' new works project. The question is, how much does driving for Ferrari mean to Hamilton?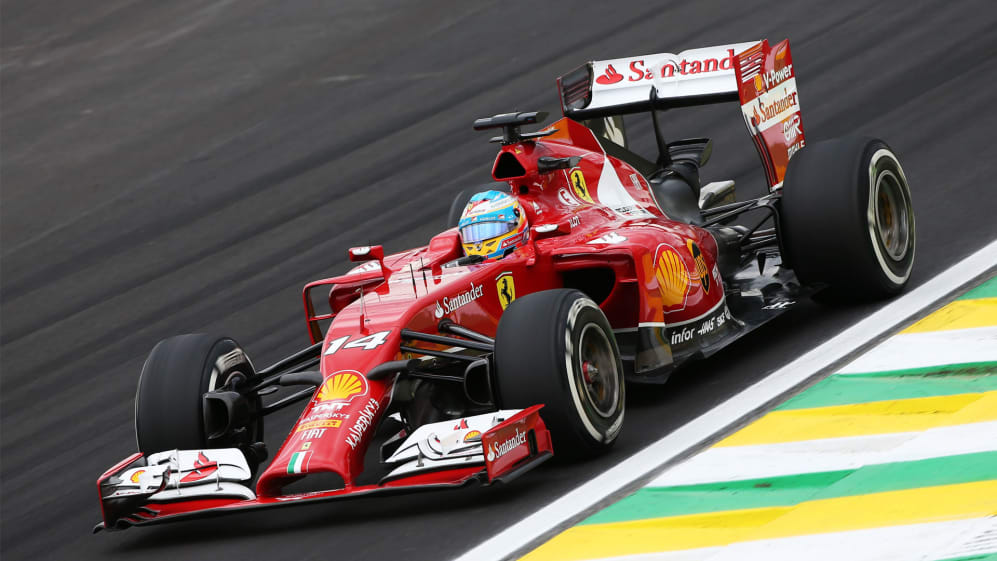 So you're saying that it's possible. But do Ferrari really want him?
"Knowing that [Lewis Hamilton is] available in 2021 can only make us happy," said Ferrari chief Mattia Binotto, when sat next to Mercedes chief Toto Wolff in Friday's press conference in Abu Dhabi and asked if would like to sign him for Ferrari. "But honestly it's too early for any decision. We are happy with the drivers we've got at the moment." It was a cracking response and flicked the rumour mill up a gear.
The next day, Italian daily Gazzetta dello Sport ran a story saying Hamilton had met Ferrari Chairman John Elkann not once but twice this year. There's been no official confirmation of those meetings. If they did meet, they could have spoken about the weather or the long lines at airport security, but it's very unlikely that Formula 1 and Hamilton's future didn't come up at some point, formal or informal, right?
He will almost certainly be on Ferrari's potential list of drivers for 2021, but it's also likely there will be plenty of others, given that all but Esteban Ocon (locked in at Renault) and Sergio Perez (signed up to Racing Point) are on the market. Charles Leclerc is signed to a long-term deal with Ferrari, the exact length of which is unclear, so it's logical that Vettel would have to make way to provide a vacant seat.
The four-time champion hasn't been at his brilliant best this year, and his contract runs out at the end of 2020.
READ MORE: 'I must do better in 2020' – Vettel
So what does Hamilton think about all of this chatter?
Handily, he was asked on Sunday in Abu Dhabi if Ferrari is a consideration and if he had met with Elkann. Rather than shying away from commenting on the speculation, he delivered a very eloquent – albeit ambiguous – answer.
"Naturally everything that happens behind closed doors is obviously always private with whoever it is you end up sitting with," he said.
"For many, many years I've never ever sat down and considered other options, because we've been on the journey that we've been on and to be honest, I still think we're on that path and I think there's very little that's going to shift it from that. But I think there's no harm in…
I want to keep winning – but I can't really tell you what else is going to happen moving forwards
"I know Toto is also looking at his options in terms of his future and only he will know what is the best thing for him and his family. So I'm waiting to see what he's doing with that. Of course I think it's only smart and wise for me to sit and think of what I want…
"Actually I want to keep winning… I want to keep being able to fight with these guys [Verstappen and Leclerc sitting alongside him] as well. I can't really tell you what else is going to happen moving forwards."
No surprise really, but his response almost certainly proves he's been thinking about it…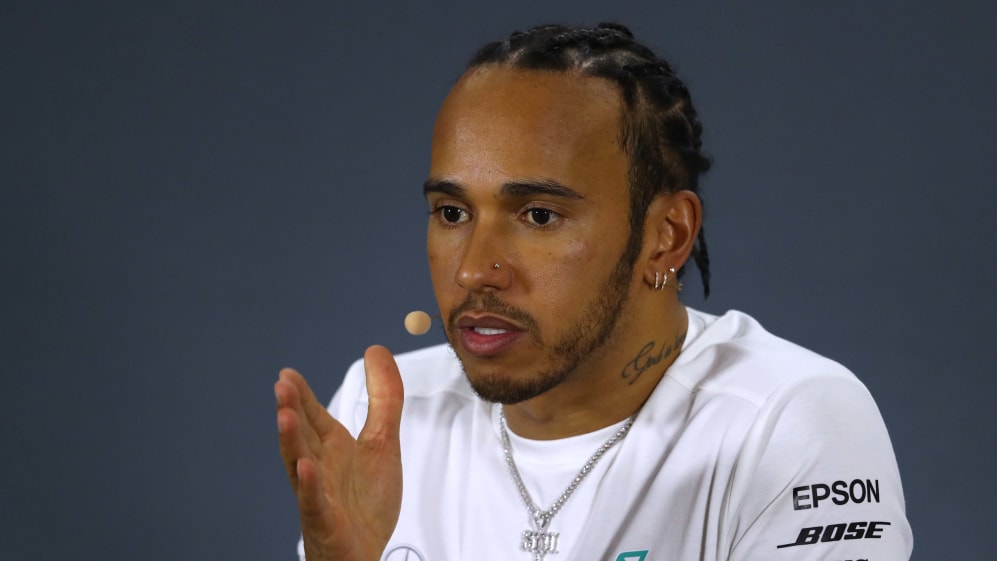 Are Ferrari just playing games?
Possibly. Binotto certainly will know his comments on Friday will fan the flames of an already sizzling driver market before the 2020 campaign has even begun.
Ferrari have been soundly beaten repeatedly, so any opportunity to destabilise the happy Mercedes family must be taken if they are to have any hope of ending their barren run.
READ MORE: Ferrari lost the championship when we designed the car, says Binotto
And what about Mercedes?
Wolff is engaging, too. He's taken the approach of publicly accepting that Hamilton may have spoken to rivals or may do in the future. "I am totally okay with that," said Wolff, whose own future appears uncertain as Hamilton alluded to above. "This is a free world and I recognise that everybody needs to explore career options and make the best decision for themselves, drivers and everybody else."
But he offered a high percentage chance that Hamilton will indeed stay put. "I would rate it personally – and I'm leaning myself out of the window here – I would rate it at 75 percent, and I give you the number because I think from the rational, everything speaks for continuation of the relationship from both sides," he said. "But equally, there is a 25 percent chance that we are not in control of. So we'll see how the next months pan out.
The most important is that we have a good car – then we are able to decide for ourselves
"As long as we able to produce a quick car and a powerful engine, we will always have an opportunity to decide who drives the car, and I think no doubt, Lewis's priority will be to try and make it work with the team, and I will try to make it work with Lewis. But the most important is that we have a good car – then we are able to decide for ourselves."
That last sentence is important. Wolff wanted to make clear this isn't a case of Mercedes simply waiting for Hamilton to decide what he wants to do. He knows Mercedes currently have the best car and are operating best as a team, so they are an attractive proposition. And that means it's actually their decision as to who they will put in the car.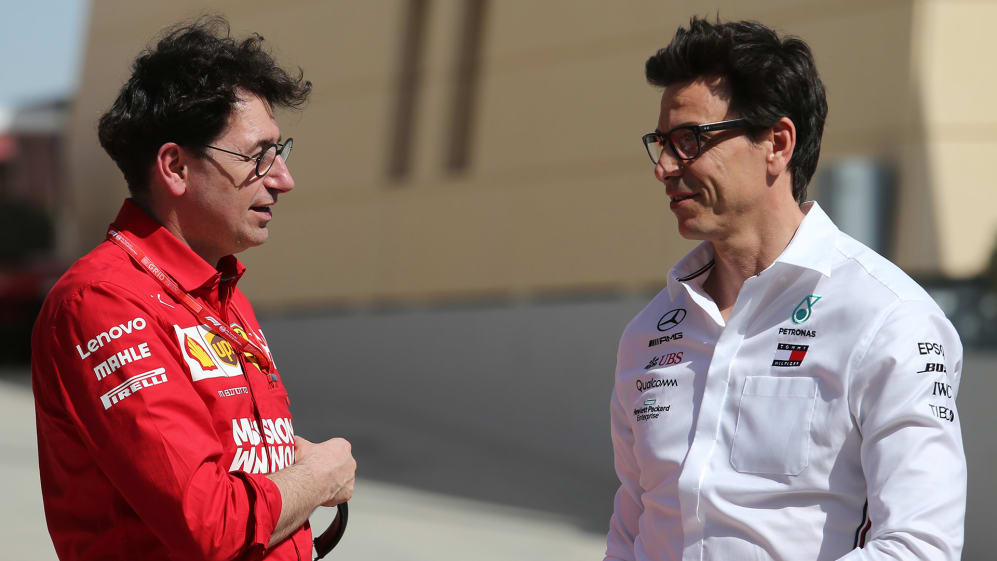 And what about Hamilton? Is he playing, too?
Of course he'll be playing the game – as every driver does. The interest from Ferrari works in his favour, as it'll help him negotiate a better deal with Mercedes, should he choose to stay. A driver in demand costs more.
Mercedes have given Hamilton a lot of freedom in terms of dovetailing his F1 commitments with those outside of the sport – and how that evolves in the next round of discussions will be key.
Hamilton will be 36 in 2021, which may seem old by F1 standards, but Kimi Raikkonen will be 41 by the end of 2020. Hamilton's driving at such a high level – and seems to be loving racing just as much as when he came into the sport – that you get the impression there's absolutely no need for him to stop soon.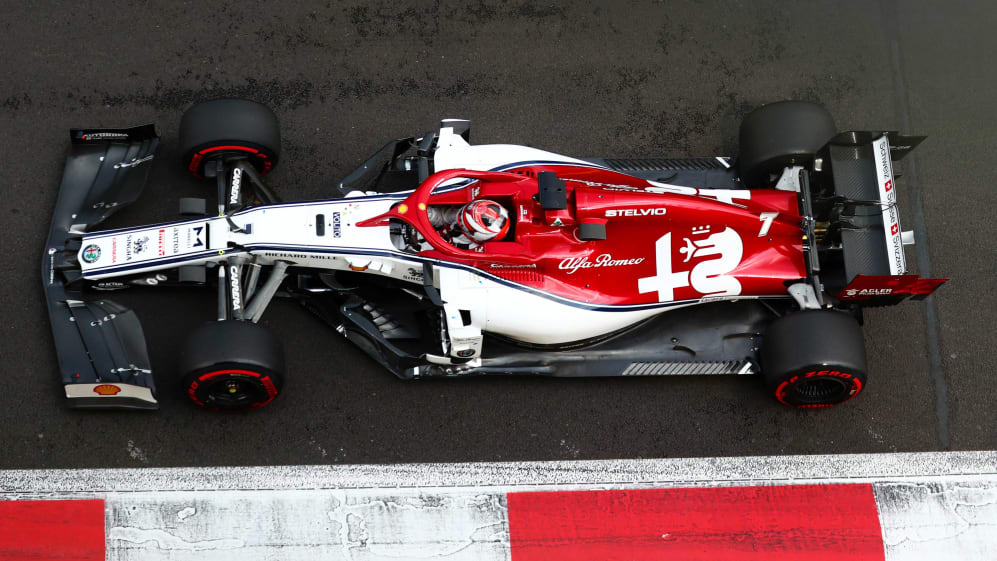 He will want to capitalise on the fact he's the hottest property around, as well as trying to convert his current peak form into more titles before the challengers of the likes of Verstappen and Leclerc inevitably start to beat him.
Hamilton is a smart guy and he'll have an eye on his future. Sticking with Mercedes as an ambassador after his time in F1 would be a sensible business decision. He needs to weigh up how key that is with what he wants to do, whether it's expanding his fashion and/or music interests, in the future. Or is it more important to wear the famous red overalls and tick that box?
Right now, staying at Mercedes is the most likely scenario, but there's a long way to go – and plenty of formal and informal chats to be had over the next few months.
POWER RANKINGS: Has your favourite driver made our end-of-year top 10?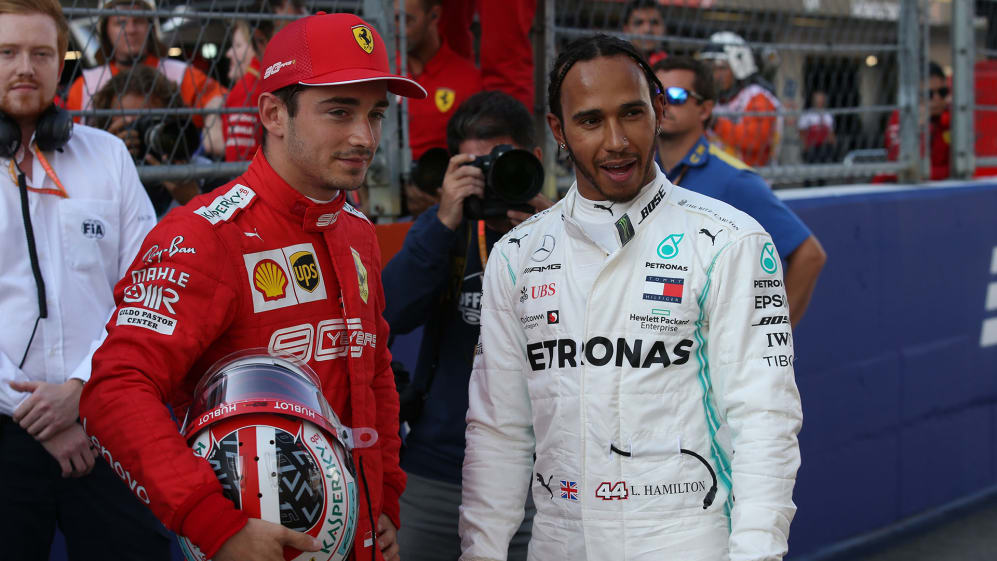 What will Mercedes do if Hamilton does leave?
Wolff isn't thinking about that scenario just yet. He said in Abu Dhabi that they will take time to understand what Hamilton's "position and objectives" are before embarking on a "fishing mission with potential drivers out there". But should Hamilton jump ship, Mercedes won't panic. They will simply dust off the fishing gear and cast the net. In such a scenario, their first target might well be Max Verstappen.
The 22-year-old has been a revelation, and would be a fantastic long-term option for the German squad. Red Bull have failed to deliver a package capable of winning championships in the last six seasons, so how long will Verstappen wait around? And engine supplier Honda have only committed to staying until the end of 2021. Will the uncertainty force Verstappen to look elsewhere?
Daniel Ricciardo is an option. The Australian and Mercedes held talks last year, before the Silver Arrows re-signed Valtteri Bottas. Might Mercedes think they can help Sebastian Vettel recapture his former glories? Do they trust Bottas to step up? And could that open the door for Carlos Sainz, who has had a mega season, or Mercedes junior George Russell? The world champions will have no shortage of options.
So now what?
Publicly, things will quieten down over the winter, but there'll certainly be text messages, phone calls and probably the odd Powerpoint presentation flying around between drivers, their agents and team bosses. This is the long game and getting in early will pay off. So I suggest you sit back, relax and enjoy the show.