DRIVER MARKET: Renault confirm discussions with 'big names' for 2021 seat
It's one of the most prized seats remaining on the grid, so perhaps it's no surprise that Renault Team Principal Cyril Abiteboul said his team are talking to "some big names" to fill the vacancy alongside Esteban Ocon for 2021.
Daniel Ricciardo's decision to leave after what will have been two campaigns with the French team to race for McLaren alongside Lando Norris, with Carlos Sainz vacating the seat to drive for Ferrari for 2021, has left Renault in need of a new driver.
READ MORE: DRIVER MARKET: 'No urgency' in sorting Hamilton and Bottas contracts, says Wolff
World champions Fernando Alonso and Sebastian Vettel, plus multiple race winner Valtteri Bottas, are all believed to be under consideration, while Abiteboul has not ruled out promoting from within via the Renault Sport Academy, with drivers such as Guanyu Zhou and Christian Lundgaard racing in F2 this season.
On Thursday, Ocon said he would be "very happy" to have Alonso as his team mate next year but admitted that his personal choice has no relation to what the team is going to do.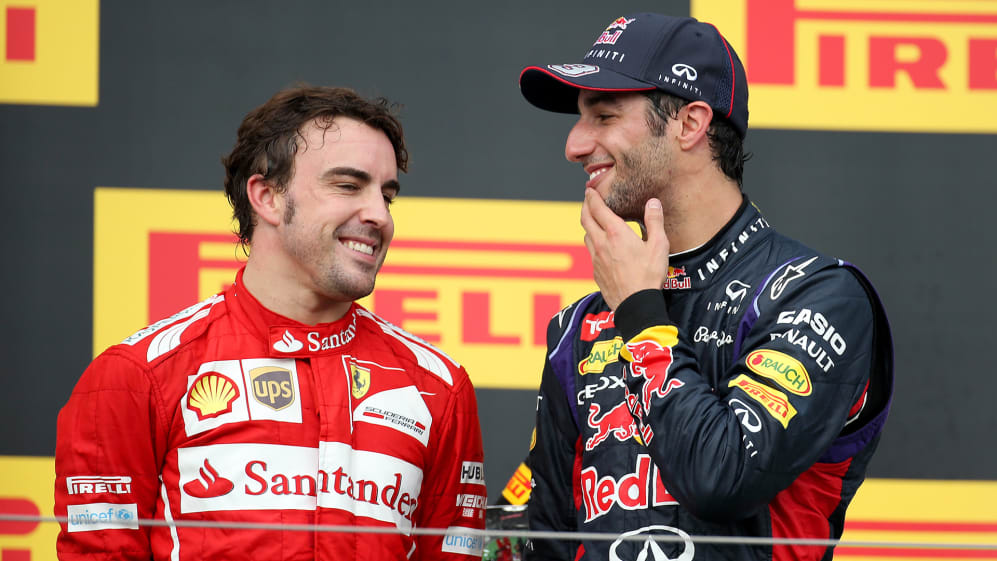 When asked by Formula1.com if Renault needs a big name signing alongside Esteban Ocon next season – and if Fernando Alonso and Sebastian Vettel were of genuine interest to the team, Abiteboul did not divulge the names of any drivers he has had talks with.
But he said: "We need a quick driver, we need a talented driver, and we need a driver that can understand and buy into Renault's project. We are very clear about the nature of our team, we are a bit of a unique team in the F1 landscape, at the same time very loyal to Formula 1 but also a young team, still in the making with some struggles, in particular last year.
RENAULT: Everything you need to know before the 2020 F1 season starts
"We need someone capable to understand all of that and understand the value of all the work, effort and ethic we are putting into that. I'm not saying that Daniel has not understood that – that is absolutely not what I mean, I'm talking about the future.
"We are talking to a few names, some big names, some lesser known names, we are taking the time and we are again making sure there is a good alignment between what we are and what any driver is looking to get in a team like ours."
Renault do have plenty of time to decide, a whole season's worth in fact, so it doesn't look like the French manufacturer will be making a decision imminently.
READ MORE: DRIVER MARKET: Sabbatical of no interest says Vettel as he weighs up F1 future