Feature
RENAULT: Everything you need to know before the 2020 F1 season starts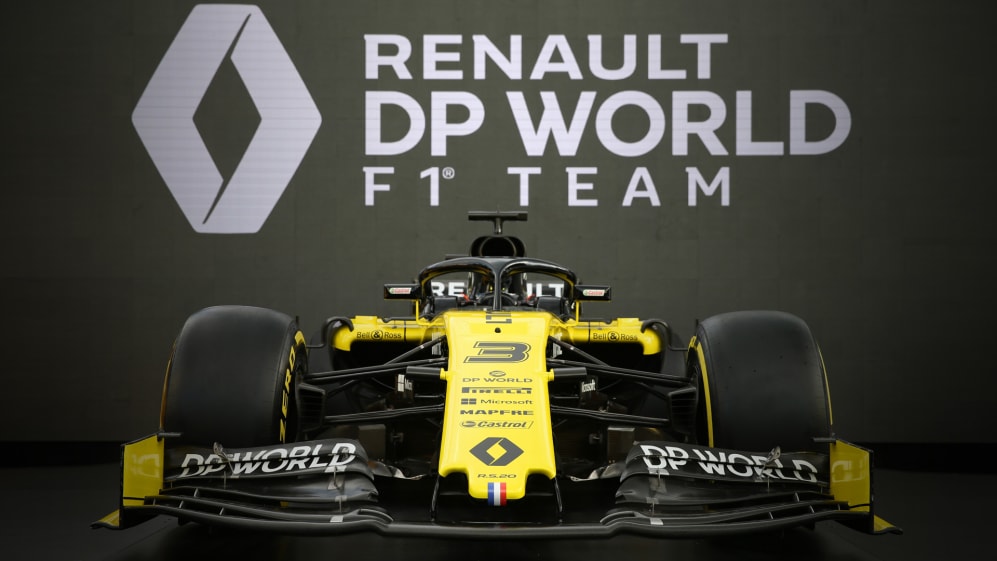 As we continue our rundown of all 10 teams, it's time for Renault to come under the spotlight to see how the French team are shaping up ahead of the start of the season in Austria, with the outgoing Daniel Ricciardo and new recruit Esteban Ocon at the wheel.
How did they look at winter testing?
Renault's all-black testing livery looked awesome during pre-season, and the car itself was in a solid place too. The 2020 car is visually very different to its predecessor courtesy of a lot of work on the front end, specifically the nose.
READ MORE: Renault to bring triple upgrade package for R.S.20 to Austria, says Abiteboul
Those changes were accepted as the reason why Renault didn't show their new car at their launch in Paris and also why they were sly about how much they released to the public during a filming day in Spain, rather than anything more sinister in terms of preparations with the R.S.20. And while the first week wasn't particularly smooth, the second week was a clear improvement.
The car fared well on both long and short runs compared to Renault's rivals, and as they got over the inconsistencies of the first week, the team appeared to settle into that group fighting to be best of the rest in the midfield alongside McLaren and Racing Point.
What's happened since then?
From a Renault perspective, things have been a little too busy during the shutdown. While the team were part of the Project Pitlane scheme that responded to the UK Government's call to help address an expected deficit in medical ventilators, they were soon in the headlines for less encouraging reasons.
When Sebastian Vettel's departure from Ferrari at the end of the season was announced, a chain reaction was set off that saw Carlos Sainz signed to replace him from McLaren. In turn, Daniel Ricciardo opted to leave Renault to take Sainz's place in 2021, joining a team that he turned down when originally moving to Enstone two years ago.
READ MORE: ANALYSIS: Alonso? Vettel? Who is really on Renault's driver shopping list for 2021?
Renault have yet to announce a replacement, with Fernando Alonso being linked with a return to the team where he won both of his drivers' titles, and Vettel himself also suggested as an outside bet. Nico Hulkenberg could also be in the frame, having originally lost his seat on the grid when Esteban Ocon was signed alongside Ricciardo.
All of this is a good problem for Renault to have in the grand scheme of things after wider company cutbacks were announced, with the French car manufacturer's Acting Chief Executive Officer Clotilde Delbos confirming they are committed to F1 and praising the new budget cap regulations.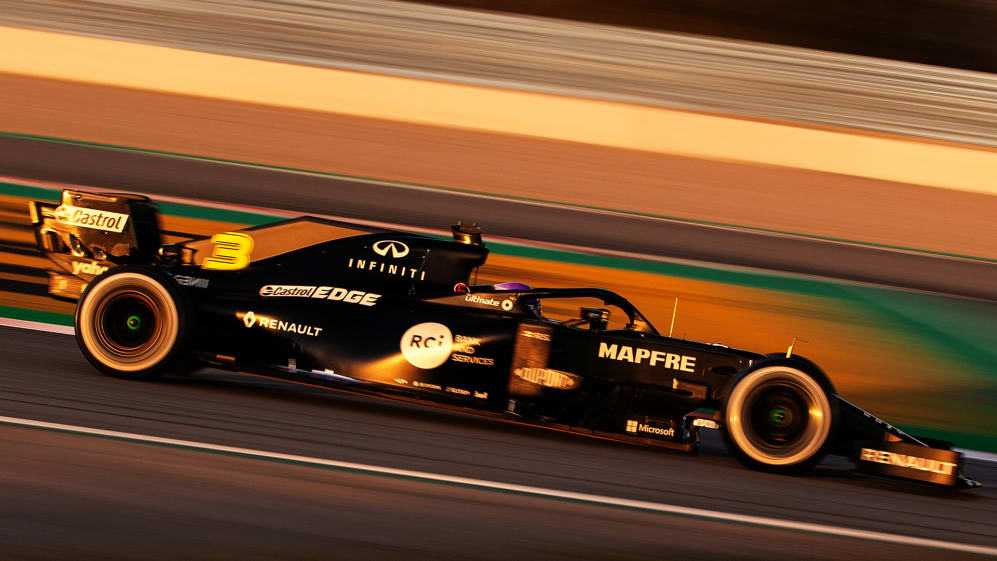 What have the drivers been up to in the break?
Esteban Ocon has been one of the drivers we've seen taking part in our Virtual Grand Prix series while real racing has been on hold, and he's spent plenty of time on his sim in other events too.
But that definitely didn't satisfy his appetite, as he wrote "I've missed this so much" after completing over 140 laps – more than two race distances – at the Red Bull Ring in a 2018 Renault during a test two weeks ago. Ocon's tally was slightly higher than his team mate Ricciardo had managed one day earlier, as both drivers got reacquainted with F1 machinery.
READ MORE: Why 'stronger' Ocon is relishing racing return in 2020
After spending much of the first part of the shutdown training and staying fit in his native Australia, Ricciardo obviously hit the headlines with his move to McLaren.
He has also been proactive in terms of engaging with his fans, listing the five most underrated opponents he has raced against in F1, and more recently speaking out about his efforts to learn and understand more about the Black Lives Matter movement
How are they looking for Austria?
Renault will be quietly confident heading to Austria. They certainly seem to have a pace advantage over many of their midfield rivals, even if the safer bet would be on them slotting in just behind Racing Point and McLaren.
But an area that Renault have gained a little bit of an edge over their rivals comes in the form of that test two weeks ago, where they were able to run a car – OK, it was a 2018 car operated by their test team – at the same venue that will host the Austrian Grand Prix next week.
READ MORE: World Motor Sport Council approves coronavirus-related changes to 2020 sporting regulations
Any little issues that might arise from having to work under the new restrictions at the Red Bull Ring can be prepared for, and the drivers have some familiarity with that now, too.
That said, there were only four occasions that both Renaults finished a race last season and didn't score a single point, and one of those was Austria, so it might not prove to be the team's strongest venue to start the season at.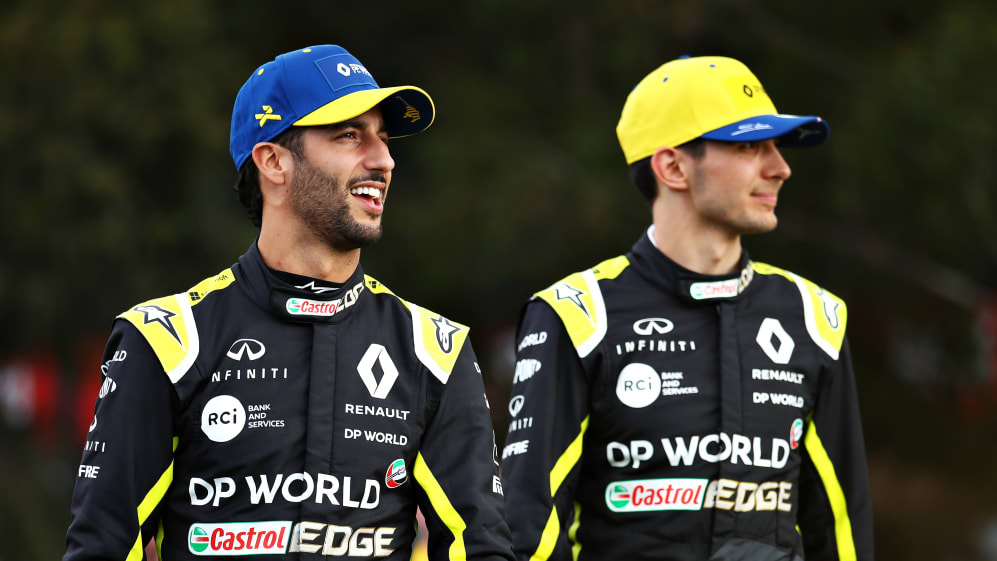 What will their target be for the season?
Fourth place in the constructors' championship has to be Renault's aim. It's certainly not going to be easy, but this is a big manufacturer team with high quality drivers, and they have been working with a proven race-winner in Ricciardo for a full year now.
Renault ended up a fairly distant fifth last season, but they did pick up 52 of their 91 points after the summer break, and lost out on a further nine when both cars were disqualified in Japan, so there were signs of progress during the year.
READ MORE: Testing 2018 Renault showed me how much progress team have made, says Ricciardo
That bodes well for a season where car development is likely to be limited due to the condensed nature of the calendar, as Renault has shown it can introduce upgrades effectively.
The team's success could hinge on Ocon to a certain degree, because the shorter season will mean there is little margin for the Frenchman to get up to speed with a new team after a year out.