Feature
Why Pierre Gasly is a risk-taker – and how that mentality helped rebuild him when the chips were down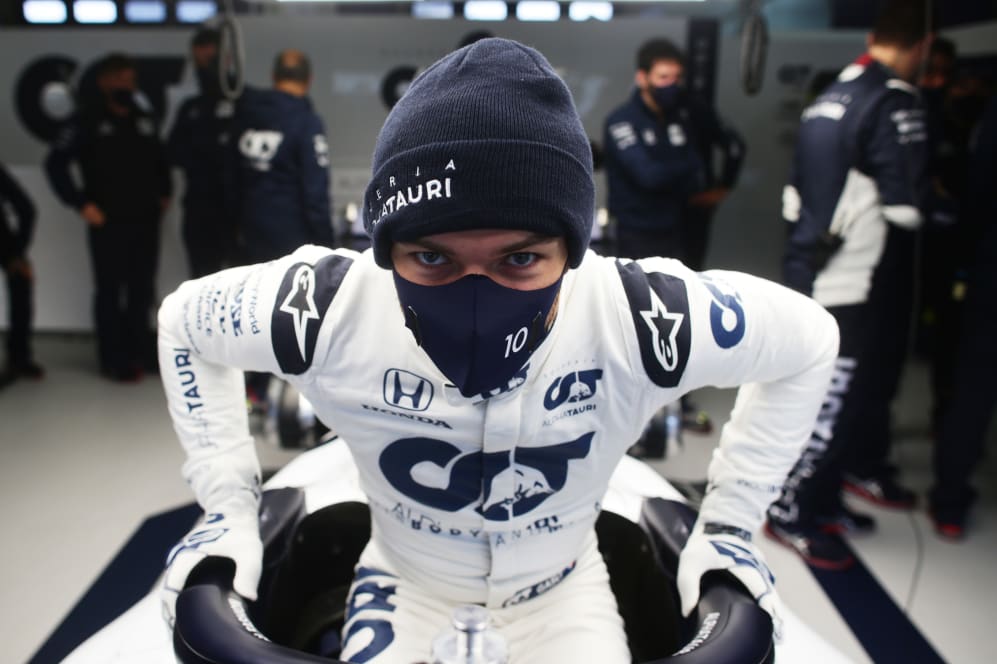 The last 12 months have been quite the rollercoaster for Pierre Gasly, the Frenchman knocked for six when he was demoted to Toro Rosso by Red Bull last summer, before rebounding to rebuild his reputation, culminating in a brilliant victory in Monza. That win was helped by taking a risk, the team pitting him before the Safety Car which gave him track position. And as I learned when I spoke to him, Gasly is something of a risk-taker, both on and off the track...
The summer of 2019 was a difficult one for Pierre Gasly. One moment, he was chilling in the sunshine with his friends and some of his brothers, the next his working world crashed down around him when Red Bull decided to demote him in favour of promoting Alex Albon.
READ MORE: LONG READ – The Rise, Fall and Redemption of Pierre Gasly
The call was like a punch to the stomach. It floored him. Fortunately, though, he was surrounded by people who could stop him falling into oblivion.
"The day I got the news, I was really sad," he said. "After the call, it took me quite a bit of time to calm down. But then I said to myself 'if I pushed 100% before, I'm going to push 110% now and in a way prove them wrong'. Straight away, we went and spent two hours gym. It was really nice. My friends came and we all trained together, with my brothers.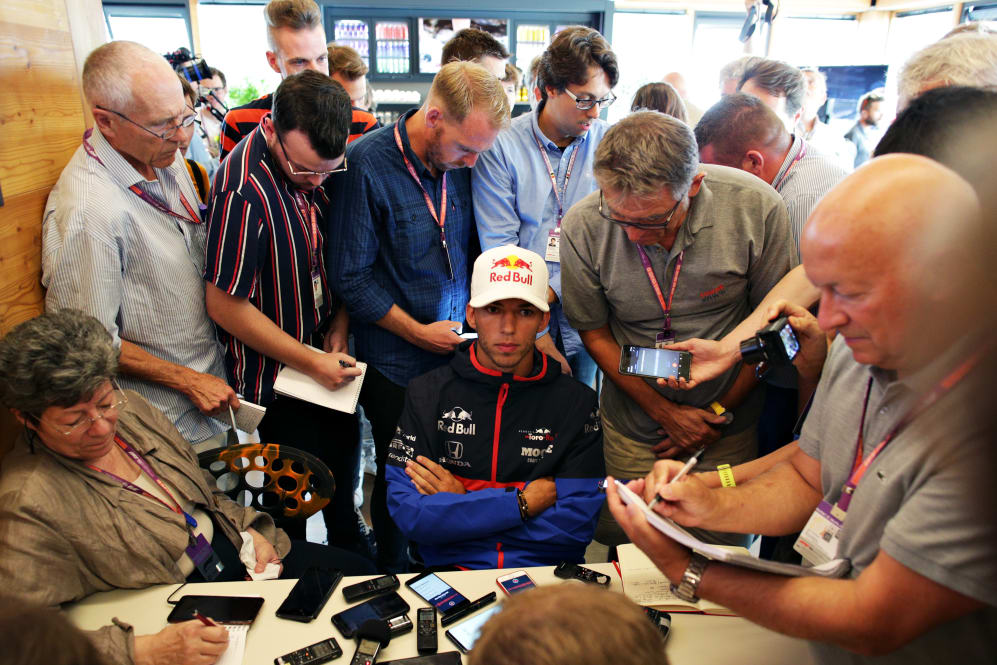 "They are not athletes, but they were like 'OK, we have a mission – your mission is our mission'. I quickly changed my focus because I really believe you can't change anything from the past. You can only learn from it. There were many things to take from those few months – positive and negatives, after the only things you can affect is the present, which will affect the future.
"You can plan things in the future, but first you need things to happen now. That's what I said to myself: 'OK this is done, whether I'm happy, upset, sad or disappointed, it won't change anything. I just need to make sure I'm 100% of my capacity and ready once I hit the track in Spa as that is the only thing that matters right now'. I knew I needed to prove myself."
READ MORE: Gasly hoping for more wins with Honda ahead of Japanese company's 'sad' withdrawal
And prove himself Gasly did. In the final nine races of the campaign, he scored points on his first race back with Toro Rosso and followed that up with three more points finishes plus a shock maiden podium at the penultimate race of the season in Brazil, earning a points tally that put him one point clear of Albon.
Gasly was reborn again, but that didn't mean he buried what had happened that summer. "At the end of the year, I had more time to reflect and go deeper into things," he said. The 24-year-old was keen to learn from his experiences, rather than allow them to beat him. And after a period where he took "time to disconnect", he cracked on full charge wanting to hit the ground running in 2020.
And that's exactly what he did. Even before his stunning first victory in the Italian Grand Prix, analysts were hailing him as one of the drivers of the season so far with four points finishes in seven races. That victory at Monza may have been slightly fortuitous, but the greats say that you earn your luck – and Gasly had certainly been banking the positives heading into the Italian race.
Naturally, his success coupled with Albon's relative struggles at Red Bull led to speculation the senior team may recall him. Gasly said when that was put to him that he thought, "I'm ready", though at this stage, it looks like the four-time world championship-winning team favour sticking with Albon and keeping Gasly at AlphaTauri.
READ MORE: Tost praises 'fantastic' race from Gasly - but scotches talk of imminent Red Bull return
Despite what has happened – and what may happen in the future – Gasly has no ill feeling towards Red Bull. Instead he is simply grateful for everything they've done for him. "I am quite an honest guy, I say what I think and we don't always share the same views or opinions," says Gasly, referring to Red Bull. "But I really respect and am really grateful for what they have done to me because I'm not someone who forgets things.
"I know the people who helped me make my way through. I know without Red Bull, I will not be where I am today so after what happened last year, for six months it was a completely different story. I'm sure they will do things differently as much as I will do certain things differently as well.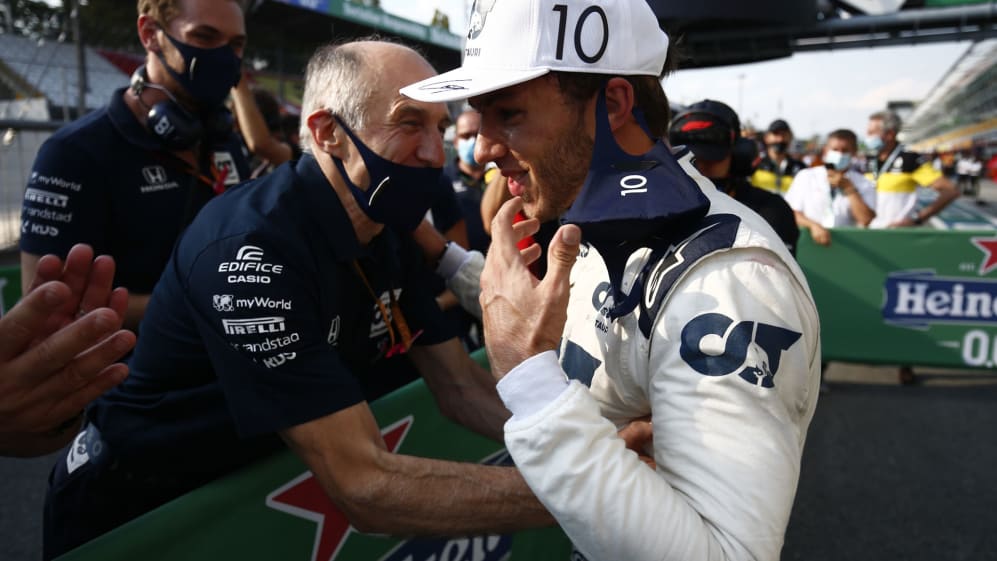 "When I came back [to what was then Toro Rosso] I really wanted to give my best and perform the best way. I think it went even better than we all thought. So it was good. But it was important for me to also show after my first year with Toro Rosso was great, when I was back with them again, I performed.
"If I have what I need around me, I performed the same way. Relations [with Red Bull] are still good, everything has been good, only these six months were different story."
For now, Gasly isn't worrying about what lies ahead – and is instead focusing on continuing to get the job done on track. In AlphaTauri, he has a car which is capable of scoring points regularly – but if he wants a better result, he needs to take risks, as he and the team did in Monza with an early pit stop that paved the way to the team's second-ever victory.
F1 Tracks: Listen to Pierre Gasly's takeover playlist
And it seems taking risks is very much in Gasly's nature, the Frenchman partial to a spot of roulette at a casino every now and then.
"I don't play much, because I don't have much time," he says. "It's something I do maybe three or four times a year. If I go to a casino, that is what I would play, and a bit of blackjack, with friends. There is risk, but I know that the money I'm going to play there is money I'm going to lose. Even if I earn more money than when I was younger, I still play more or less the same money."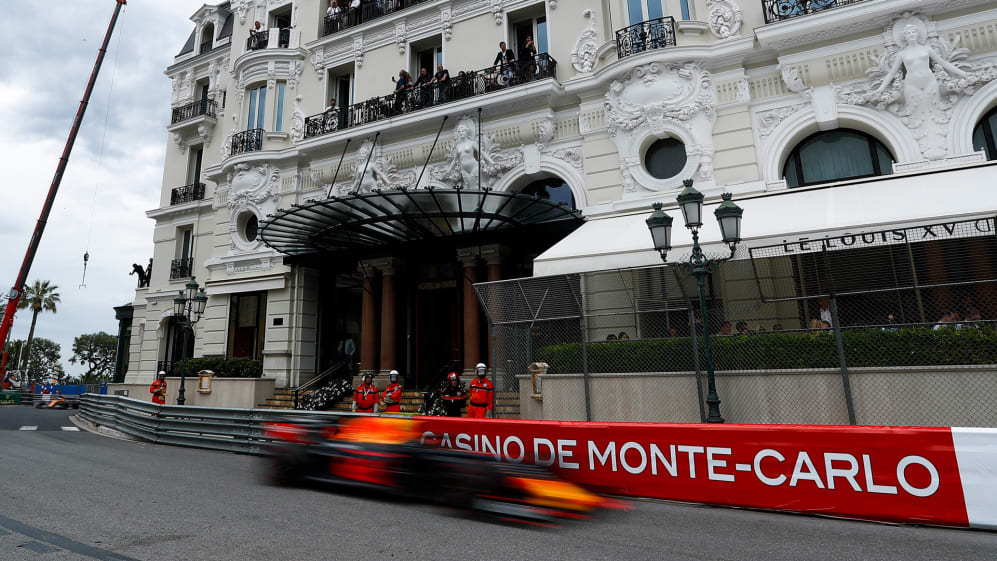 Does he think he's a risk-taker? "Erm. In some ways, yes," he says. "If I have the control, I kind of like it. I know what is happening because I have the control. But if I feel like I don't have the control, like in helicopters or planes, I don't like risk so much because it doesn't depend on myself – it depends on someone else. This is a bit like a control freak in a way!
"I do like risk, I did skydiving, I like to go fast, I just feel awake the feeling of adrenaline inside you, and it makes you feel things you don't feel in more normal life, in more calmer situations."
WATCH: Gasly vs Kvyat in Grill the Grid
Downtime for Gasly is clearly important, it gives him an opportunity to put Formula 1 and the day job out of his mind so he can unwind and then recharge ready for another race weekend. Usually, it's a sport-related activity with friends, including a "lot of football", a bit of golf - "I am trying to improve my swing" - and things like bowling and paintballing. And while it's just with friends, that doesn't mean they don't all take winning seriously.
"I'm competitive, so much so, some of them don't want to play with me anymore," he says. "Everything I do is either win or die! Sometimes, they're like, we're just playing table football, why do you have to be so competitive like this? I'm like, I want to beat you!
"It's a game for them, they know how I am, so they make fun of it. And they try and gang up on me. Their target is to make me lose. They make agreements with each other to find ways to beat me.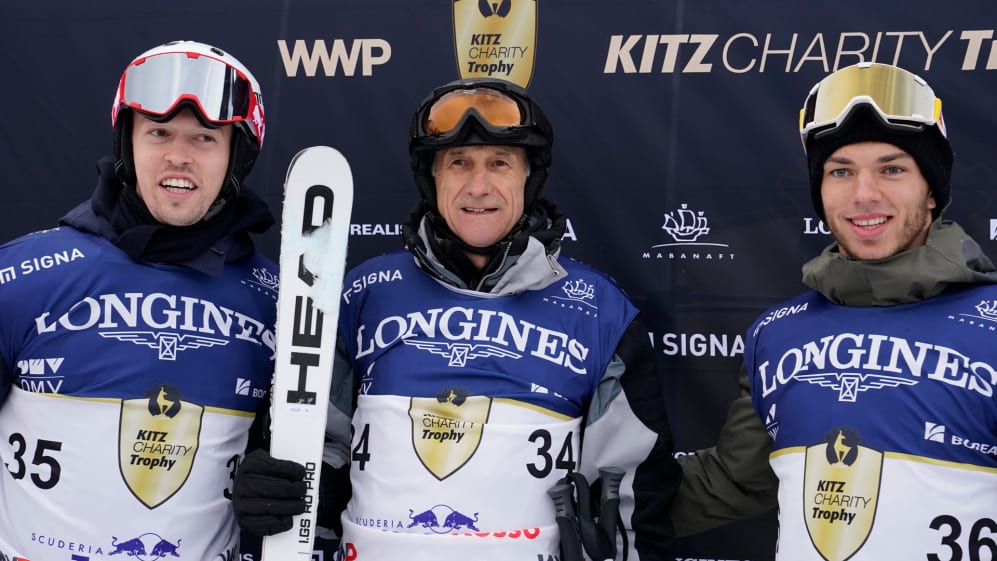 "Some of my mates are competitive as well. They are athletes and when you do a sport professionally, many other friends are in soccer and tennis, they are also super competitive. And when you put many competitive people into the same competition, you get a war, and then it gets quite funny!
"It's something I need to find every day, even with my trainer, I tell him I need to have competition. I love it. For me, that will make me push myself, be on my limit, in whatever we do. I'm always looking for competition somewhere."
READ MORE: Swap shop – drivers who switched teams mid-season
Being part of the Red Bull family means the opportunity to try some random activities, from axe throwing to surfing with a world champion in waters that have been known to see sharks. Gasly says yes to every opportunity, even if it's something he's not entirely fond of – such as flying in a Red Bull acrobatic plane last year.
"I don't like flying," he says. "So I really had to push myself doing it as it's not something I would do by myself, as I don't feel comfortable. But I like putting myself outside of my comfort zone and saying 'OK, I'll do it - people do it, so push yourself. Even if you don't like it'. I won't do it every day, I have ticked the box. And that's something I like to do."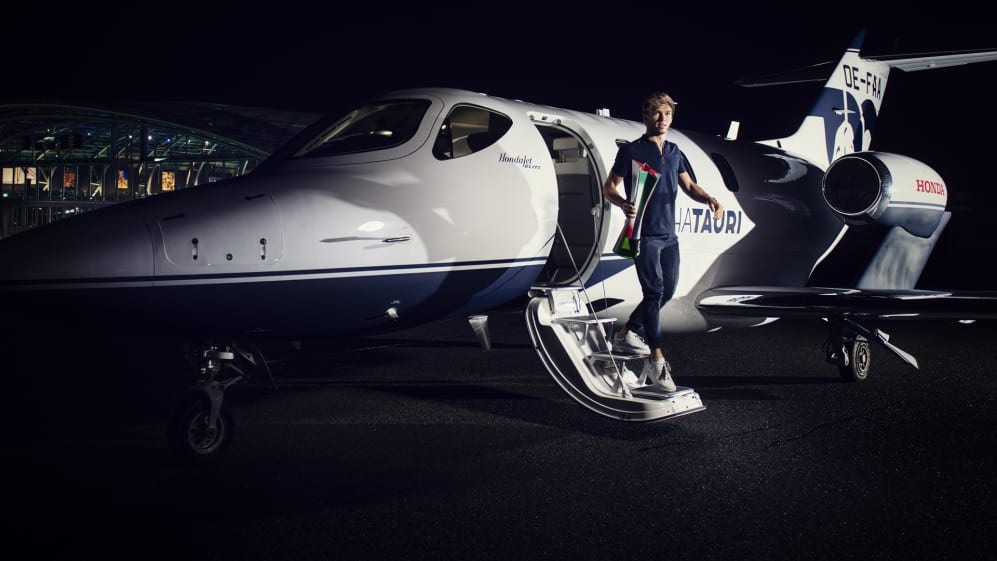 The obvious question is – did he throw up in the plane? "I was so close," he says with a laugh. "We are used to lateral and longitude Gs but not vertical. You're in front, so you don't see what the pilot does. He said, 'you're an F1 driver, so you are going to endure it pretty well so I'm going to have to go quite hard on you' and I'm like 'no, just go easy!'
"He then asked me how was I feeling and when I said great, he pulled the stick to pull the plane up. You can't anticipate it. You're loose, and suddenly you have 7.5G coming on top of you. You whole body is smashed and compressed. You can't move or anything, my arms were going down. I felt G-forces I've never experienced in my life. It was a really strange feeling. But at the end, I was happy, I had done something new and I knew what it was like.
WATCH: Re-live the thrilling finale of Gasly's Italian GP win in our Inside Tracks series
"There were so many GoPros set up that I couldn't throw up and have it on film. Without GoPros, I would have been sick. I felt it coming."
That's some pretty sensational self-control. It's that ruthless insistence to dodge and challenge and not be beaten that has got Gasly to where he is to today and helped him not only recover from a rejection that could have ended his career but set him on a trajectory that yielded a first Grand Prix victory and potentially a long and rewarding career in Formula 1.