Feature
DT's 10 Hot Takes – On Hamilton's faith, Honda's threat, and Russell's Alonso-like qualities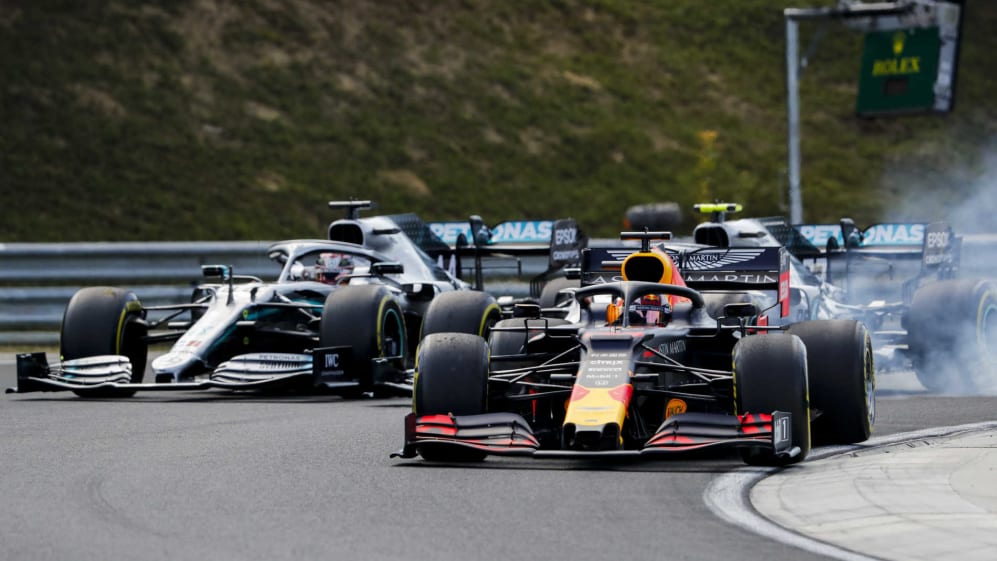 A celebrated Formula 1 journalist with more than 500 (consecutive) Grands Prix' experience, David Tremayne is one of those familiar paddock figures who has seen it all, met them all, and written about it all, over almost five decades of F1 racing. Here, he shares his hot takes from round 12 of the season in Hungary…
1. That's why Mercedes are world champions
If anyone needed a demonstration of the true power behind Mercedes strength and success, I would suggest that the Hungarian GP provided it.
Fresh from the disaster of the German GP where they made almost every mistake possible – in thoroughly atypical fashion, I have to say – they soaked up the loss of pole position to Max Verstappen and Red Bull.
Then they soaked up the fact that Lewis didn't manage to get the lead at the start. Or that the attempt failed – just – to grab the lead by running longer on mediums in the first stint, as Lewis's bold run round the outside of Max in Turn 4 on lap 39 saw him slide wide at the crucial moment.
Then James Vowles thought fast on his feet and came up with the idea of the second stop, to switch back from worn hards to mediums, and set up the race's exciting denouement.
It was a massive gamble, but it was conducted in the spirit of genuine teamwork and they pulled it off to get back on top again.
Does any other race team in F1 currently operate at such a deep level of fraternal harmony in the heat of battle? I seriously doubt it.
2. Lewis kept the faith
Of course, James Vowles' plan could never have been pulled off without Lewis's extraordinary performance at the wheel.
But as we could hear in the published extracts from this radio conversations with his crew, he was full of doubts initially. It took him a long time to buy into the strategy, because he'd thought he had plenty of grip left in the hard Pirellis during his second stint. He was worried about how far behind he would drop, but admitted that you need to put complete faith in your team because they have a different viewpoint to you. But even so he worried that they would not stand up at the speed he had to go to close a gap of 19.2s.
READ MORE: Hamilton's father inspired Hungarian GP pace, says Wolff
At first Mercedes predicted he would catch Max within nine laps; later they amended that to the last lap, as Max sped up.
"So after that I had to put all doubt and all question marks out of my mind and go for the best laps I could do every single lap and consistency and not drop any time whatsoever," said Hamilton.
"It felt like the steepest wall to climb when you come out that far behind but the team had relaxed faith that we would do it and I'm grateful for their hard work and the decision.
"I really, really love the challenge, arriving each weekend and digging into the data. I just love that rapport you have with this group of people."
Team and driver in complete harmony. At times it's an utterly unbeatable combination…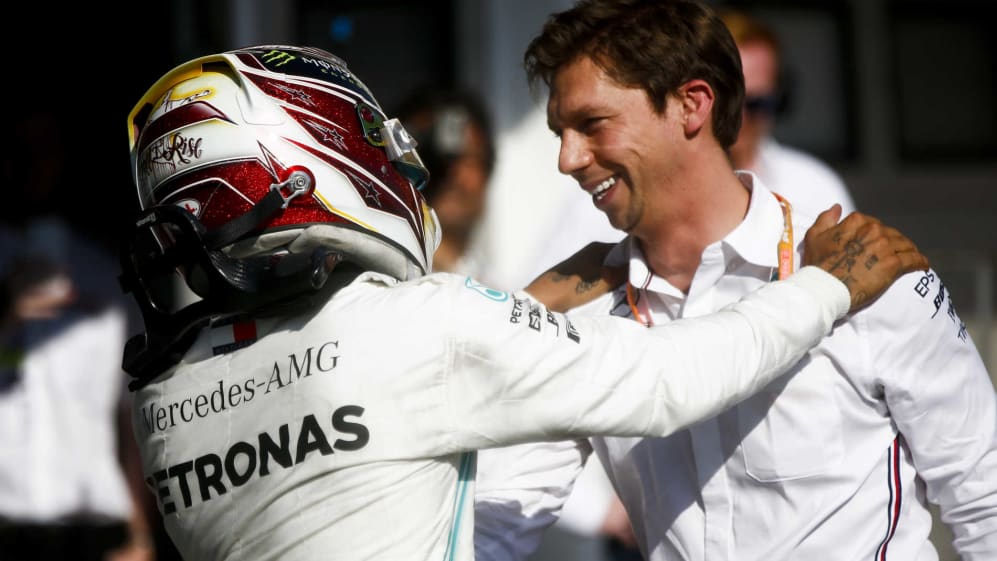 3. How was that only Max's first pole?!
If somebody had asked you prior to Saturday afternoon how many F1 poles Max Verstappen had, you would've thought that he had a couple. At least. But this was indeed his first, and it was well won, Hamilton-style. He'd been quick all weekend, and when it mattered in Q3 he set the pace with 1m 14.958s, the first sub 1m 15s lap of the meeting, then smashed it with 1m 14.572s on his second run.
Predictably, Max didn't let himself get too impressed. "This one was still missing. The car was flying out there in qualifying. It was incredible!" he said immediately after vacating the cockpit. But later, when asked what his overriding emotion was, he replied in his deadpan manner: "People will stop asking me that question. For me it never really mattered. I knew it was a matter of time."
Dad Jos said it best, though. "It won't be the last," he remarked with that familiar half-smile of his.
4. Verstappen has Hamilton's respect
We all know that there is a lot of respect between Lewis and Sebastian, but in Hungary it appears that there also is between Lewis and Max. I think that might have been uni-directional for a while.
"Honestly there is no better feeling from a racing driver's point of view than when you have a race like today and face a really strong competitor and a great driver like Max, obviously at their best, and continuing to perform great," Lewis explained. "It's really comforting. It's important to see firstly the respect level between us I think was out there, really respectful driving, and I hope to continue that."
"I think Lewis today was on fire," Max said, appreciation clear in his voice.
Verstappen vs Leclerc might be on hold, but Verstappen vs Hamilton has a great ring to it, doesn't it? And we can expect more in the upcoming races.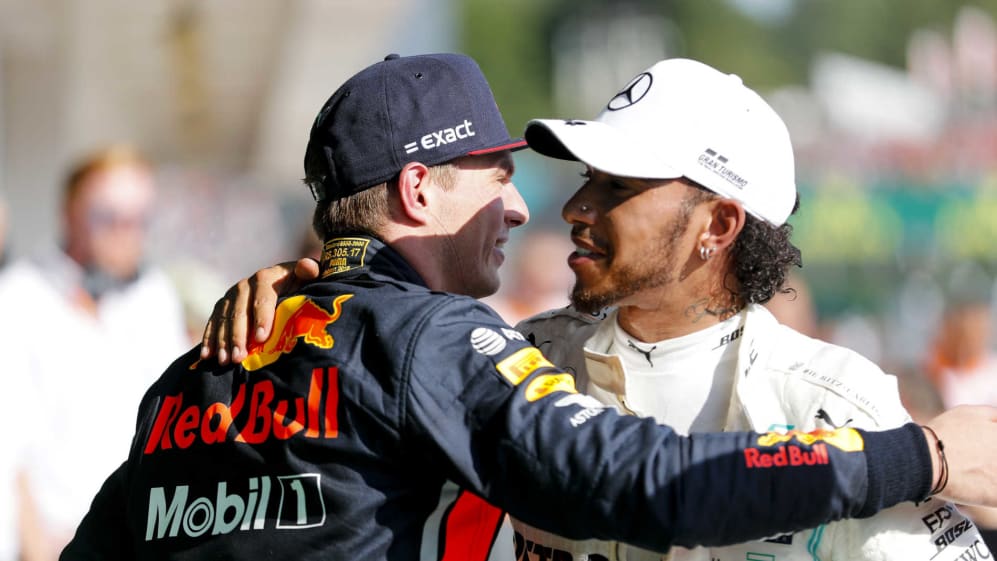 5. Honda are a serious threat to Mercedes
The ever-improving performance of the Red Bull-Honda, upon which we remarked after the German GP, prompted Hamilton to suggest that Fernando Alonso's "GP2 engine" is now a match in places for the Mercedes.
Interesting…
In recent years we've become used to cars that seem good everywhere, whereas in the old days different packages suited different tracks. He believes that's the case again now, and cites the Red Bull Ring, Hungaroring and Singapore, for instance, as 'Red Bull tracks'.
But he is also adamant that the engine is doing its bit too for the Milton Keynes team.
"They're not lower on power," he says. "I think in some places they've got more power than us, so it will be interesting to see how they go in those other races."
Ferrari have long been acknowledged to have a little bit more grunt than Mercedes, and now Verstappen admits: "We've made good gains with the engine, but we're not where we want to be and I think everybody knows that."
That light you see late at night in Mercedes AMG High Performance Powertrains' HQ in Brixworth is Andy Cowell and his crew toiling away on their latest updates…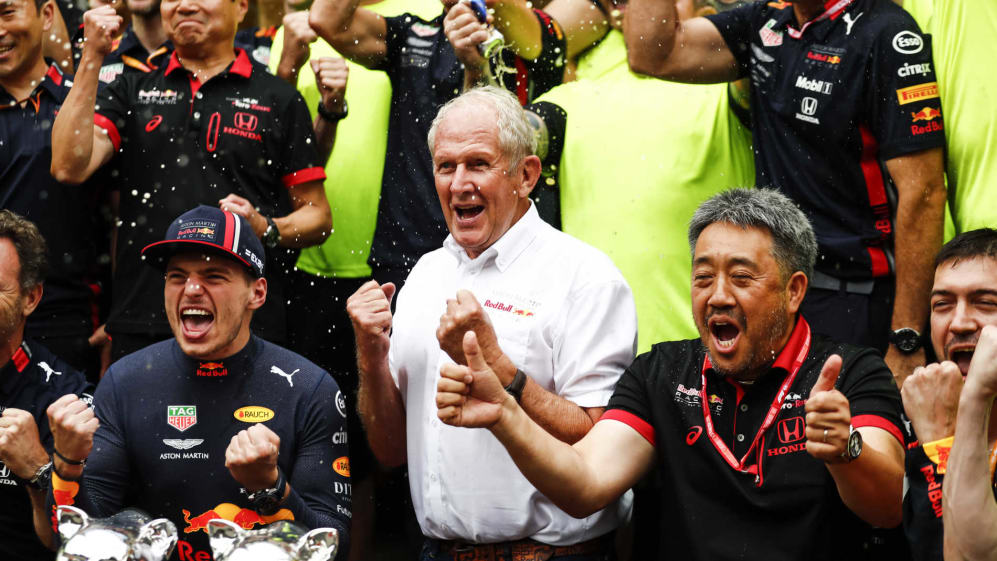 6. Hamilton's title is far from secure
The notion that Red Bull-Honda are now fast enough to take poles, and Verstappen's recent terrific run of success, prompted some people in Hungary to wonder if the Dutchman is ready for a late title run.
Hamilton welcomes a fight and is always up for one. Some circuits will favour the Mercedes more than the Red Bull, and vice versa, and he says, "I think it's going to continue for the races to come. Even the faster circuits, the engine's going to be great in Monza, so hopefully we'll see this battle continue for the rest of the season."
But though Max is also always keen on battles, he sounded a little more cautious when he said, "I think there are a few tracks coming up that are maybe not as ideal for us – but of course we know we have some updates coming soon to the car and the engine, so hopefully that will again bring us closer. We'll find out then."
He's 69 points behind with nine races left, so it's by no means an easy challenge, but just maybe Mercedes won't find the second half of the season quite as 'easy' (relative term) as the first.
7. Bottas edges closer to an exit?
Another very bad race for Valtteri Bottas casts further doubt on his future.
Not so long ago Nico Hulkenberg looked vulnerable at Renault, where some assumed Esteban Ocon would finally wash up. But in Hungary the Hulk was making noises about being confident of staying for 2020.
Might that mean that's because the decision is imminent that the Frenchman will replace the troubled Finn at Mercedes?
Toto Wolff suggested recently that a decision may be made over the summer break. Going into that with the crash in Hockenheim and the brake locking dramas at the Hungaroring on his plate may not help Valtteri's cause.
8. Ferrari need to find answers - fast
Twelve races in, and Ferrari still haven't won a Grand Prix this year.
Yes, they should have won Bahrain and Canada, and possibly Baku. But they didn't.
After the Hungarian GP in 2017 Vettel led Hamilton by 14 points; Mercedes led Ferrari by 39.
And in 2018 Hamilton led Vettel by 24 points and Mercedes led Ferrari by 10.
This year the figures are dramatically in Mercedes' favour. They are 150 points – six wins – ahead of Ferrari. And Hamilton is 94 ahead of Vettel.
He finished the Hungarian race 61.4s ahead of the third-placed Ferrari.
And yet Ferrari have an acknowledged power advantage this year, and dominated the early pre-season tests. They had never looked better.
I'm a big fan of Mattia Binotto, but I fear he will be the next casualty if the reds don't get their act together, pronto.
9. Russell reminiscent of a young Alonso
Regular readers will know I'm a big fan of George Russell, and it saddens me that much of the time his hard graft goes under the radar because his Williams is usually 19th best of the 20 cars. But the Hungaroring, where Williams had a decent upgrade, showcased his talent better than any other circuit thus far.
I was getting a bit excited when he lapped 1m 18.072s in FP3, right behind Hockenheim sensation Alex Albon on 1m 18.024s in his Toro Rosso and ahead of fellow stand-out performer in Germany, Lance Stroll's Racing Point on 1m 18.534s, and team mate Robert Kubica on 1m 18.709s. That was much closer than usual, even if perhaps it owed a little to problems for the London-born Thai and the Canadian.
But that was nothing compared to Russell's performance in Q1.
Near the end he banged in a lap of 1m 17.460s to go 15th fastest, then grabbed everyone's attention and a round of applause in the press room with 1m 17.031s, which jumped him to 10th place!
READ MORE: Russell says Williams have 'turned a page' after P16 qualifying
Sadly there are few fairy stories in F1, and Nico Hulkenberg's late run of 1m 16.750s eventually bumped him to P16 and the fun was over. In the end he lost out by 0.053s to 15th-fastest Romain Grosjean, but he'd made a very strong point about the level of his talent. And boosted Williams' morale no end.
And the same applied to the strong race he drove, running 13th in the early going until his car's lack of performance led to an inevitable decline.
"I'm ecstatic with qualifying," he said. "We have really turned the page this weekend with our update and understanding the tyres. It was a shame to miss out on Q2 but considering everything, we are over the moon. I felt comfortable inside the car, probably the happiest that I have been all year. It was a joy to drive and I'm really pleased with the lap."
He reminds me of Fernando Alonso in his debut season. Fellow rookies Juan Pablo Montoya and Kimi Raikkonen drew all the headlines as Ferdy pedalled his Minardi round at the back, unappreciated by many. But like them he was squeezing every ounce of performance out of his inferior equipment.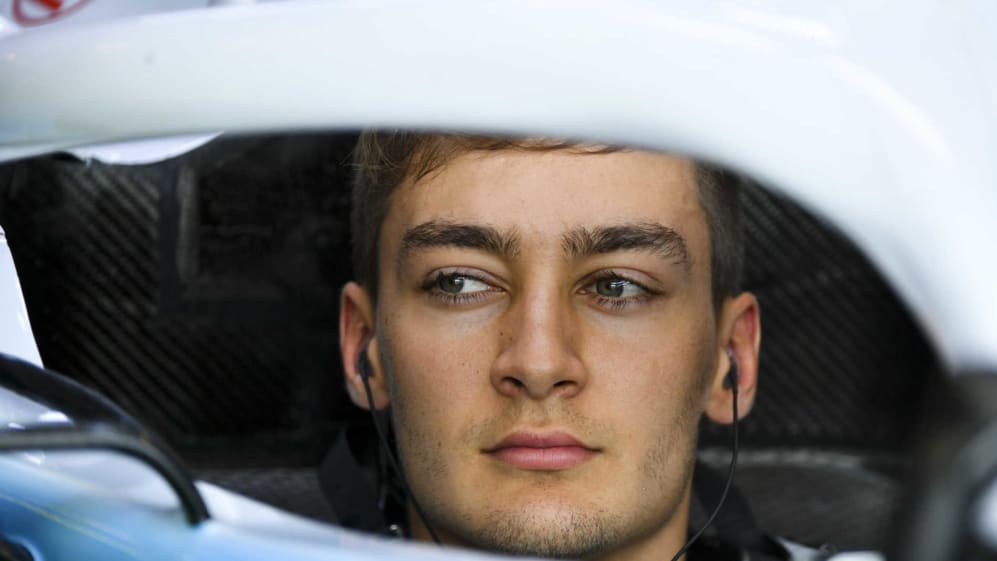 10. Hungary is underrated
I can barely remember a time since I first came here in 1988, when the Hungarian GP didn't boast a decent crowd.
That was the year when I learned something about this beautiful country. I spent all Friday morning in Ford's hospitality unit talking to Innes Ireland while it rained so hard outside that the paddock was flooded and there were worries whether the race might have to be cancelled.
By second practice the sun was out and the place was virtually bone dry…
Fickle weather notwithstanding, the fans have always flocked into the Hungaroring: as well as the locals it's very popular with Finns, Poles, Austrians and Italians and, increasingly, with the Dutch – 230,000 people flocked in this year.
And while it might be one of the hardest tracks on which to overtake, and requires the same downforce levels as Monaco – yes, really! – we often get good races here. Just ask Lewis and Max…