Russell says Williams have 'turned a page' after P16 qualifying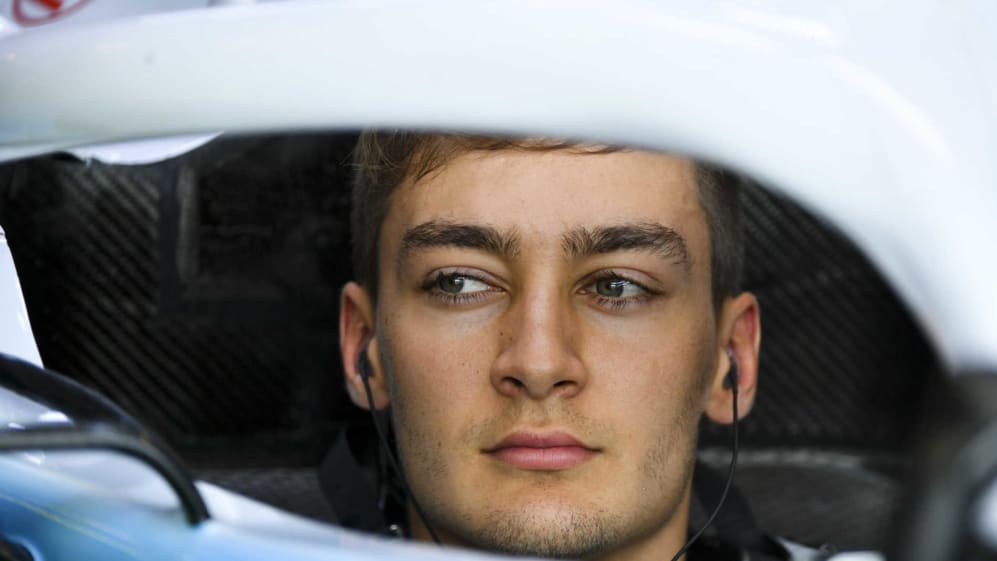 George Russell's performance in qualifying for the Hungarian Grand Prix represented a massive step forward for Williams, according to the driver, whose 16th place - the team's best Saturday result of the season - showed that their development efforts are paying off.
It was enough for Russell to beat both Racing Points and Renault's Daniel Ricciardo (who pulled out of a flying lap at the end of Q1). Not only that, the 21-year-old Briton only narrowly missed out on a spot in Q2, eliminated just 0.053s slower than Haas's Romain Grosjean.
It's further proof that Williams are on the up, following a German Grand Prix where Robert Kubica scored the team's first point of the season.
"Yeah, it's unbelievable," said Russell, who will start 15th on the grid after a penalty for Antonio Giovinazzi. "Almost lost for words. Prior to this weekend I don't think we could've ever dreamed of qualifying off the back row at any point on merit and I think we've really turned the page this weekend – understanding the tyres, understanding the car and the thing came alive."
The major step came after Williams brought upgrades to Germany, but the Hockenheimring turned out to be an unsuitable testing ground after four Safety Cars fragmented the race, which was the first wet Grand Prix of the season.
READ MORE: Verstappen takes maiden career pole in thrilling Hungary qualifying
Russell explained that the team's continued effort to make sure that their data from the factory correlates with what's happening on track is now yielding results.
"There's been so much work going on behind the scenes to make the aero better and make the correlation better, it's been a long a process, a long time, but I think we brought the update to Germany but there were a number of other reasons why we weren't quick in Germany. This was the first true test.
"I think it shows everything the team have done over the last year has almost been worth it. We have much more to come for later in the year so it's refreshing to know that the work we've done has actually been worth it."
A momentous morale boost for the team, beating another Mercedes-powered team in qualifying is a stark contrast to Williams' struggles earlier this year. Hark back to pre-season testing and their FW42 machine wasn't ready on time, causing them to miss the first day; and then in Australia Kubica finished the race three laps down, Russell two.
"I think regardless of tomorrow, we can go into the summer break pretty pleased," added a beaming Russell.
It means that with nine races remaining, it's looking ever more likely that Williams will salvage at least something from their 2019 season after all.