Feature
DT's 10 Hot Takes: On Mercedes' 'luck', Ferrari's misfortune and Verstappen's own-goal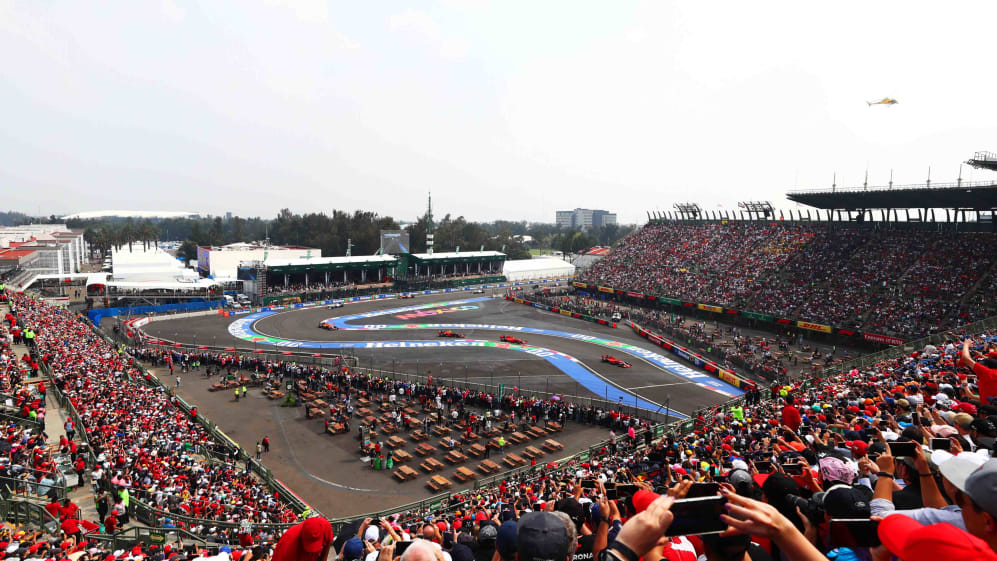 A celebrated Formula 1 journalist with more than 500 (consecutive) Grands Prix' experience, David Tremayne is one of those familiar paddock figures who has seen it all, met them all, and written about it all, over almost five decades of F1 racing. Here, he shares his hot takes from round 18 of the season in Mexico…
1. Mercedes got lucky – but they deserved to
So how did Lewis Hamilton and Mercedes end up dominating a race they had expected to lose, to score his 83rd victory and 10th of the season, their 100th podium together and Mercedes 100th win and 5,000th constructors' championship point?
On paper, they did get lucky.
James Vowles, their Chief Strategist, was behind the decision to bring their man in early and to switch him from a two- to a one-stop strategy by giving him a set of hard tyres with the intention of running non-stop to the flag.
READ MORE: 'Mercedes got a bit lucky with strategy' says Vettel after Ferrari lose out in Mexico
Lewis wasn't at all convinced, even when James told him that if he managed the situation well they were on for the win. But, crucially, the plan got him track position, and that was the key to the unexpected success.
In reality, they threw the dice, and that's what you have to do sometimes. For me it's one of the reasons Mercedes are so strong. They haven't got the quickest car right now, but they have the sharpest strategic minds, and that's what won them the race. Not just luck.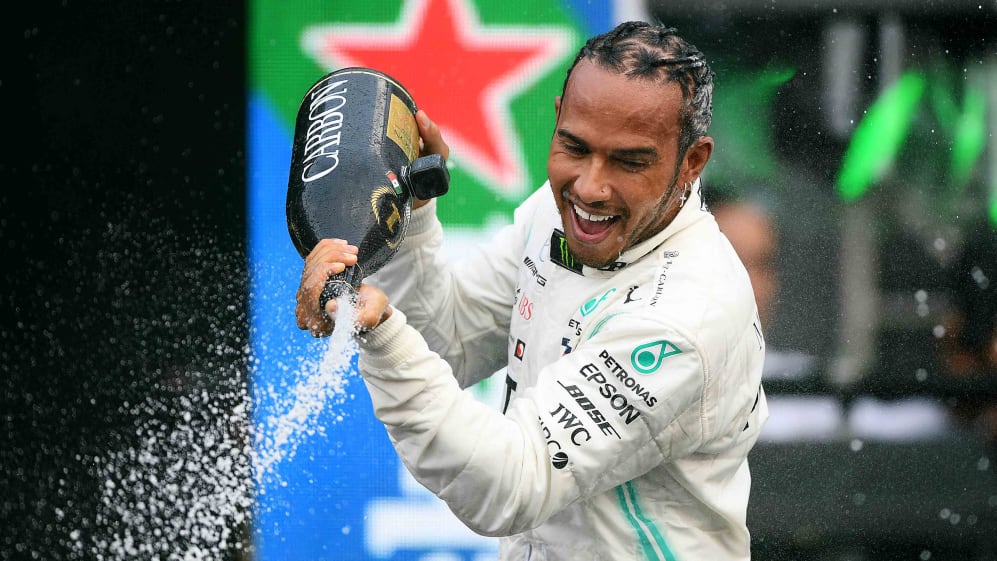 2. No other driver could have done what Lewis did
This was a tricky weekend for the world champion, who admitted he felt keenly the absence of his loyal race engineer Pete Bonnington, who was at home in the UK having an operation.
For sure, he didn't sound happy over the radio with the task that the change of strategy presented him with.
WATCH: PADDOCK PASS – Reviewing the 2019 Mexican Grand Prix
It's interesting how he often complains in such situations and sounds like he's down and needs encouragement. This time he got it from Marcus Dudley and Dom Riefstahl, who stepped up well into their stand-in roles as race engineer and performance engineer respectively.
Lewis is a little bit like Nigel Mansell in this respect; he complains but he still gets the job done. Could anyone else have done what he did?
Right now, I don't think so. He is so on top of his game that he alone possesses not just the drive to get his head down, but the ability to do so without making errors or getting flustered under pressure. And he did it here in a car that was losing tenths of a second a lap because of the floor damage from the Turn 2 incident at the start with Max Verstappen.
There was that moment when Seb got the gap down to 1.9s on the 63rd lap when it looked as if his tyres might finally have gone over the cliff. But the next lap the gap was back out to 2.3s and he maintained that to the end.
Like Russia, this was a champion's drive. He judged things to perfection, and proved once again that a sixth title won't be a fluke when it comes. And that like Jim Clark he can win just as well through adversity as he can when he has the best car.
3. The tyres changed everything
The Autodromo Hermanos Rodriguez has always been a tyre-sensitive place. And it was a change in the way the Pirellis acted that altered the complexion of the race.
The smart money, to begin with, had been on two-stop races. Everyone had gone into the race believing that the best strategy was two opening stints of 20 to 23 laps if you had started on the medium-compound tyres, then a final stint to the finish on the hards.
READ MORE:The hidden cooling compromises that Mercedes made to win in Mexico
Or, for those starting on the soft-compound tyres, an opening stint of nine to 13 laps on them, then 22 to 26 laps on mediums, with a final run on hards.
But there was much less graining on Sunday than there had been on Friday and Saturday, so the tyres were generally lasting longer. And that opened up the possibility to change strategies and gamble on one-stops.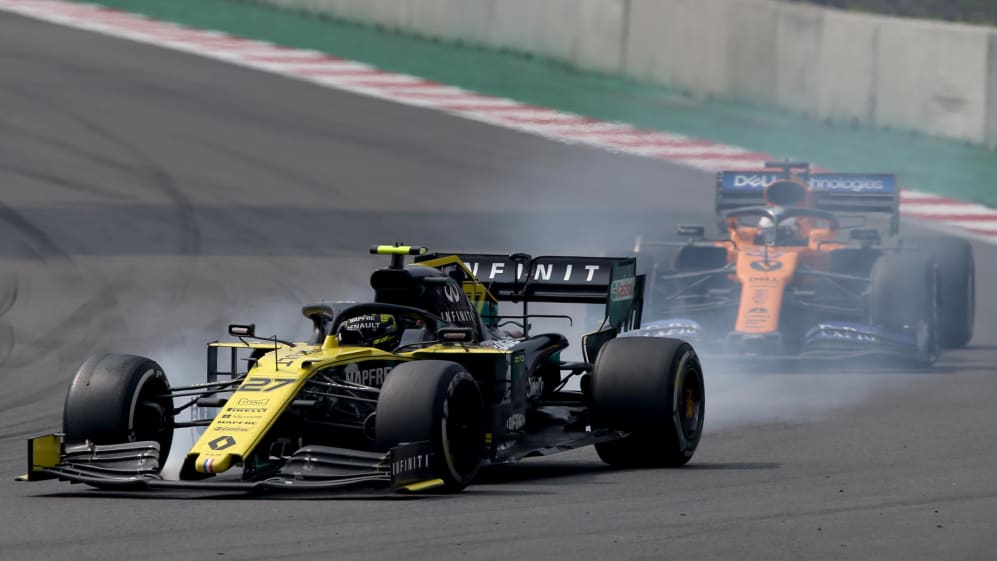 4. Ferrari didn't screw up
Did Ferrari screw up strategy? I'm inclined to think that they didn't, though it looked like they did.
When Sebastian Vettel ignored an order to pit on lap 24 and made his medium tyres last 37 laps as Ferrari switched to a single-stop strategy, I thought they had the race in the bag. Yes, Lewis was in the lead, but nobody expected that he'd be able to stay there on tyres that were 14 laps older.
READ MORE: Leclerc blames lack of 'decisiveness' for drop from pole to P4
I think they just lost out on a day when track conditions favoured the sort of gamble that Mercedes made, but what really interested me was that Ferrari didn't seem to have the 'jet mode' advantage they've enjoyed since Spa. The whole time Seb was closing on Lewis I'd expected the red car to go breezing by on the long, long pit straight, but it never looked remotely like doing that.
5. Max shot himself in the foot
Max Verstappen had already won pole position on his previous run when he came across Valtteri Bottas's Mercedes buried in the wall on the exit of Peraltada, the final corner of the Autodromo Hermanos Rodriguez, during the final lap of qualifying. The Finn had had a big hit and there were waved yellow flags, but Max didn't lift off. He thus unnecessarily trimmed his pole time by two-tenths of a second… But ended up earning himself a three-place grid penalty from the stewards.
Had he lifted off, and thereby started from pole, he would probably have won going away.
As it was, starting from fourth place instead of first put him in a compromising position, from where he got tangled up with Lewis Hamilton in the first corner and dropped to eighth, then got tangled up with Valtteri Bottas in the second Mercedes three laps later and ended up with a cut tyre.
READ MORE: Verstappen stripped of Mexican GP pole for ignoring yellow flag, Leclerc promoted to P1
I love the way that Max always drives with his heart, but this time the cut that his right-rear tyre sustained left him with the agonisingly long limp back to the pits and then forced him to run the rest of the race on the hard tyre. That was a whole 66 laps…
That must have been massively frustrating, but he generally kept out of trouble and hauled his way from dead last to sixth. That was impressive, but I can't help thinking of what might have been…
6. Albon is showing his huge potential
For a while during the early laps, when Alex Albon was closing up on Sebastian Vettel who, in turn, was chasing Charles Leclerc, there was a sense that we might be about to see a sensational result given how good the Red Bull's race pace had looked in practice. Sadly, that evaporated when Alex came in for a fresh set of medium Pirellis as early as the 14th lap.
When he rejoined he momentarily lost vital ground behind Carlos Sainz's McLaren, and thereafter ran home to a nevertheless solid fifth place.
As at Suzuka, he had never seen the Autodromo Hermanos Rodriguez before, and he had a practice crash to come to terms with. But in the race he didn't put a wheel wrong in another smooth demonstration of his huge potential, and is poised to pip predecessor Pierre Gasly, and Sainz, for sixth overall in the drivers' points. Three points currently separate them.
7. McLaren need to learn hard lessons after Mexico
I've been excited by McLaren's return to respectability this season, and the way that Carlos Sainz has been putting himself ahead of the Mercedes now and then in the early going. He was at it again here in Mexico, and Lewis and Valtteri must be getting used to looking out for orange flashes in their mirrors.
Lando Norris has impressed me too, by generally matching his team mate's pace and sometimes beating it. But Mexico proved a disaster.
READ MORE: After great start, Norris and Sainz lament McLaren's Mexico unravelling
The MCL34 hated the hard rubber and Carlos simply faded away. But even worse was the pit stop kerfuffle in which Lando's chances evaporated through a cross-threaded wheelnut.
McLaren are far enough ahead of Renault that I expect them to hang on to fourth overall in the constructors' stakes despite all this, but there are some hard lessons that they need to learn here, in set-up and operations. Quickly.
8. Bottas's crash brought back memories
In the days when I first came to the Autodromo Hermanos Rodriguez, a shunt in the Peraltada was seriously big news. That was when it was a very, very quick banked right-hander. In 1988 I was standing in the pits and thought a bomb had exploded until Philippe Alliot's Larrouse Lola LC88 came rolling into sight before stopping upside down. We waited with bated breath until a steering wheel was hurled from the cockpit, just before the Frenchman wriggled out, mercifully, perhaps even miraculously, unhurt.
I'm not suggesting that shunting there now is a breeze with the huge changes that have been wrought – far from it - but it seemed that Valtteri Bottas was just going to be embarrassed when he went off there on the last lap of qualifying and ran along the concrete wall.
But…
Then he came to the end of the TecPro barrier, which he hit very hard, head-on. The impact was 17g, knocking his knees hard together and winding him. He was able to get himself out of the car, and sustained no lasting injury, but the car needed a great deal of overnight work.
READ MORE: Mercedes elated after Bottas recovers from qualifying crash to podium
Valtteri was unhappy at the positioning of the barrier, and it might have been better had it been inward facing, its end protected by the wall along which Valtteri ran before he reached the gap between that and the TecPro.
As ever, the FIA have taken note, and that particular format will be assessed and changes will be made if deemed necessary.
9. There are no lasting secrets in F1
In the wake of Racing Point's protest, the Renaults of Daniel Ricciardo and Nico Hulkenberg were disqualified from the Japanese GP following an FIA investigation which ruled that their cars had what counted as a driver aid.
Interestingly, Romain Grosjean admitted over the weekend that he had used a similar system on his car, when Renault were running as Lotus, when he finished third in the 2015 Belgian GP. Renault say they have been using it before the 2019 season.
How did Racing Point find out about the system? Somebody moved from Renault to the Silverstone-based team and mentioned it, but when they approached the FIA they were told that they could not use it on their cars. Hence the protest. That's the way these things usually get out in F1. Nothing remains a secret forever.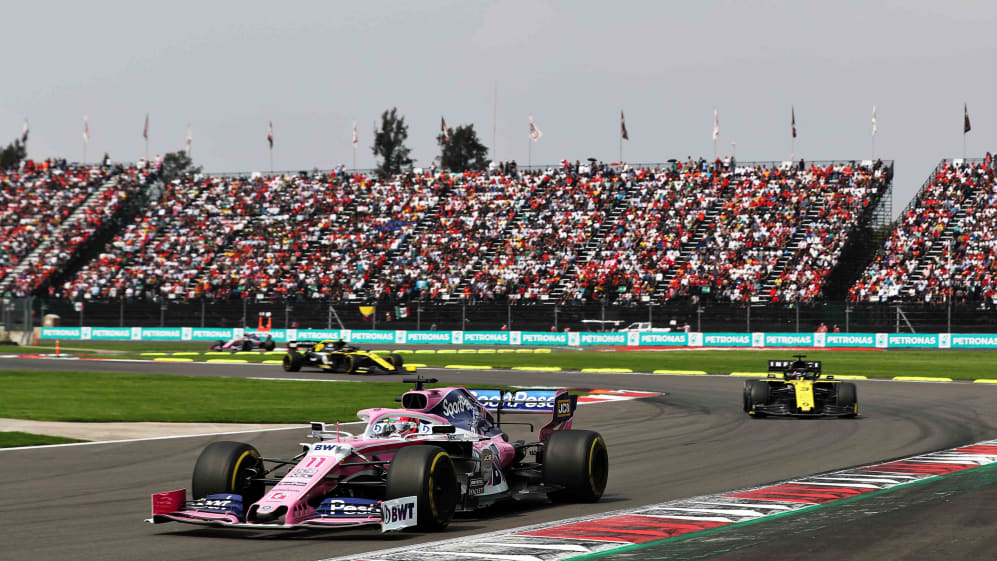 10. Nowhere does it quite like Mexico
The Autodromo Hermanos Rodriguez is like Silverstone… How so? Well, its race is always a sell-out. That's why it came as such a shock when its future was called into doubt when a change of national government prompted talk of it being dropped. Thankfully a dedicated group of businessmen, spearheaded by Carlos Slim, saved the race for at least another three years, and they were rewarded with another mammoth crowd. 92,342 people attended on Friday, 114,917 on Saturday and 138.435 on Sunday, for a new record total of 345,694.
READ MORE: Formula 1 to race in Mexico City until at least the end of 2022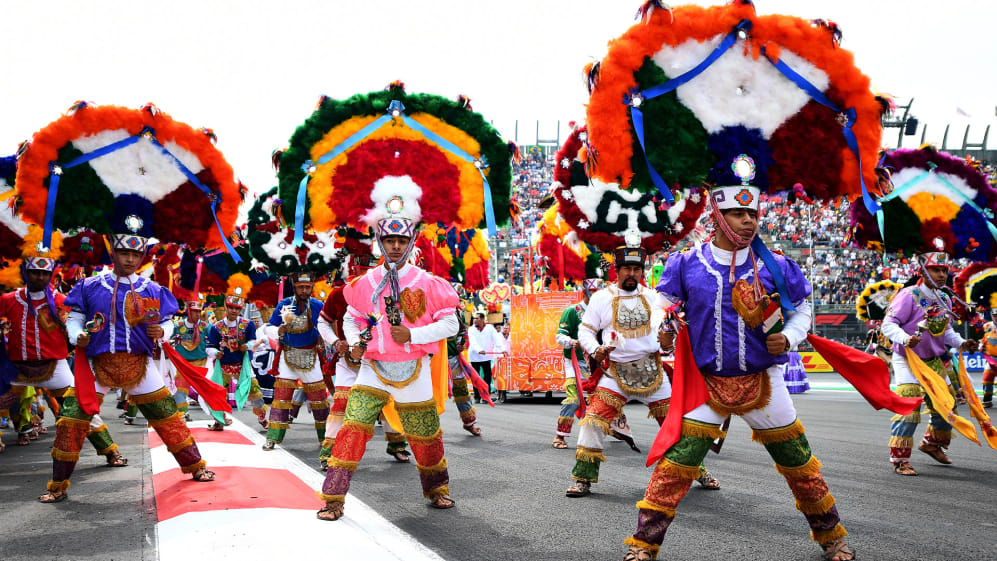 Every year the race organisers come up with a fresh focus. This year's paddock theme was Oaxaca (pronounced wa-ha-ca), one of the states with the greatest diversity, and its Guelaguetza festival which celebrated its 87th year.
Anywhere else the spectacular depiction of an alligator, a symbol of Oaxaca which watched over the Mexican township which had been recreated in front of the press building in the paddock, would have been some sort of wrap. But this is Mexico, so it had been lovingly created by hand.
When it comes to using their national race to showcase their national culture, the Mexicans have the front row well and truly locked out. I love it.