Feature
DT's 10 Hot Takes: On the motorsport family, Leclerc's mentality and more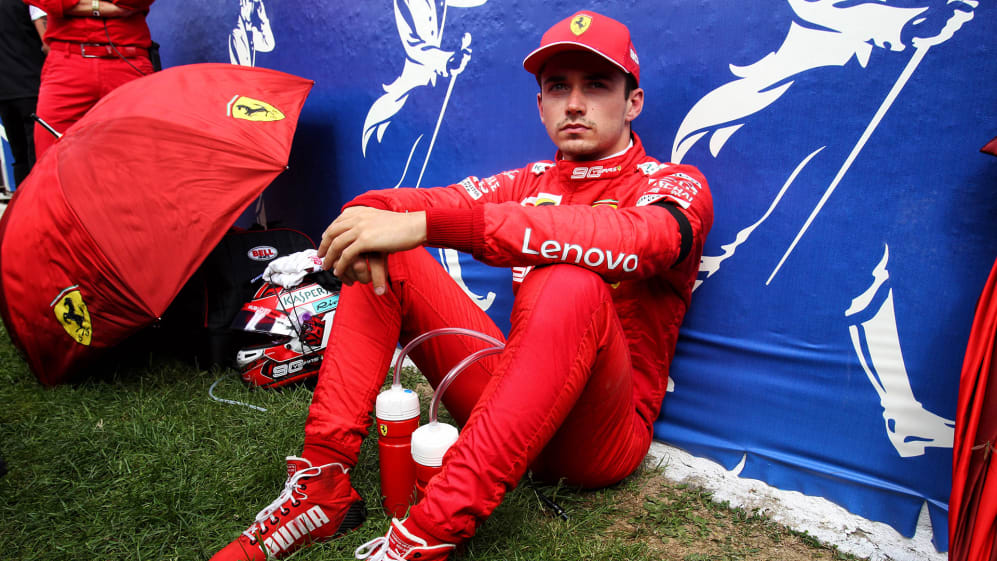 A celebrated Formula 1 journalist with more than 500 (consecutive) Grands Prix' experience, David Tremayne is one of those familiar paddock figures who has seen it all, met them all, and written about it all, over almost five decades of F1 racing. Here, he shares his hot takes from an emotional weekend in Belgium…
1. The motorsport community really is a family
Politicking and bickering are all part of F1's DNA, and you would expect nothing more in one of the most overtly competitive arenas in all sport and business. It is always a race, with quarter rarely asked and even more rarely given out on the track or in the boardrooms when the chips are down.
But then you have a situation such as the one we had at Spa on Saturday afternoon, when Anthoine Hubert lost his life in that horrible accident at Eau Rouge in the Formula 2 race and Juan Manuel Correa suffered serious leg injuries.
WATCH: A special talent – Anthoine Hubert remembered
That is when you see the F1 spirit at its absolute best, when everyone is united in mutual shock and grief. Nothing can change things in such, thankfully rare, circumstances, but there is comfort in the underlying kindness that lies at the heart of motorsport not just in F1, but all across the globe.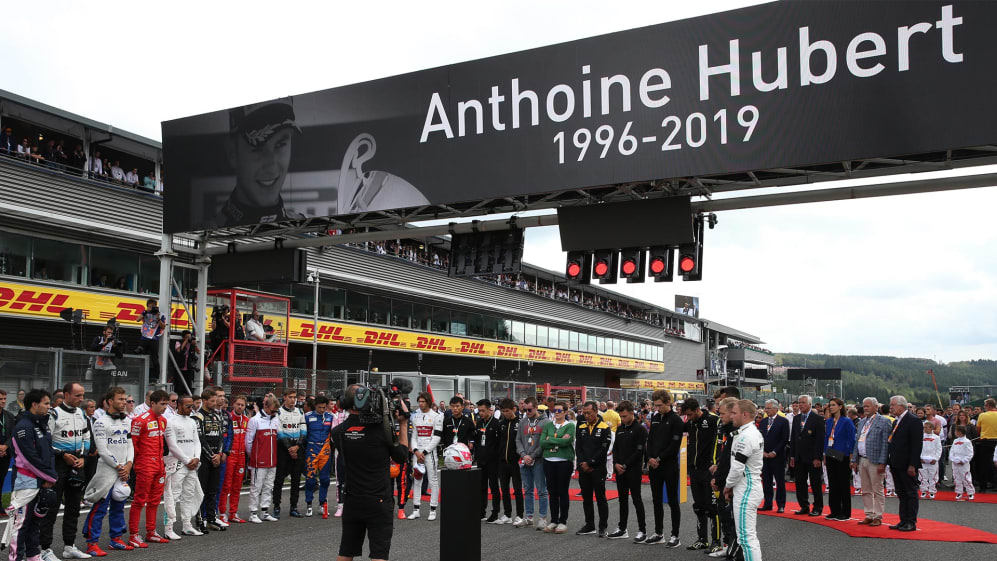 2. Charles' win will be the first of many
I'm sure I'm not alone in believing that Spa was just the first win of many for Charles Leclerc.
I was delighted to see my recent second-part-of-the-season prediction that Ferrari wouldn't win a race demolished on Sunday afternoon, and even more so that he was the one swinging the wrecking ball.
It would have been a fairy tale had he won in Bahrain, but he took that disappointment with rare grace.
He was very angry with himself when he crashed in the second qualifying session in Baku and thus compromised his chances of winning there, and angry with the team for their extraordinary drop-off in qualifying in Monaco. He came within a lap of victory in Austria, too, and crashed when he might have been in with a chance in Germany.
Just lately he's been on fire, and to see him finally succeed created one of those situations where you feel happy for a driver who has finally got the job done and proved something to himself and to the world.
The manner in which he did it, starting from pole and opening a lead, then defending resolutely when under intense pressure from a multiple champion at the end, was proof that he will do it a lot more in the future. A great star has now truly arrived on centre stage, and where better to do so than at Spa.
3. Emotional control is a Leclerc forte
The other thing that brought warm feelings after Charles's win, of course, was that he was so close to Anthoine Hubert.
The loss of the valiant young Frenchman the previous afternoon shattered many, but those right at the epicentre (besides his family, of course) were the three guys with whom he had grown up in racing: Charles, Esteban Ocon and Pierre Gasly. Each felt his loss so keenly, and Charles and Pierre were desperate to honour his memory with strong races.
Charles has had too much sadness already in his young life, with the death in 2015 of his mentor Jules Bianchi, and two years later of his father Herve. Notably, he won in F2 the weekend after his father's passing, demonstrating the sort of ability that Jackie Stewart did at Monza in 1970 after the death of Jochen Rindt, to compartmentalise his emotions on and off the track.
The Monegasque and the legendary Scot have many characteristics in common, all of them good.
4. Ferrari have the rest scratching their heads
Did Ferrari just finally get everything right at Spa and capitalise on the SF90's strengths, not least its season-long straightline speed?
Or did the Scuderia have something new up their sleeve?
That was a question that was vexing both Mercedes and Renault, who were staggered by the speed the red cars exhibited at times and at certain points on the circuit.
Representatives of both rivals were scratching their heads as they pored over their own GPS data, since Ferrari's data just didn't appear to compute with theirs. Mercedes had brought their latest uprated engines here, having worked flat-out on them all through the summer break, and yet they were no closer to Ferrari on straightline performance than they have been all year.
READ MORE: Why Ferrari's SF90 is tailor-made for Spa and Monza
That led to speculation that Ferrari might have come up with something clever like the complex battery technology that they used for a while a couple of years ago. And that rather than just exploiting a circuit whose characteristics suited their car perfectly – as Monza is expected to this coming weekend – they might have found a tweak that will put them firmly back in play for the rest of the year.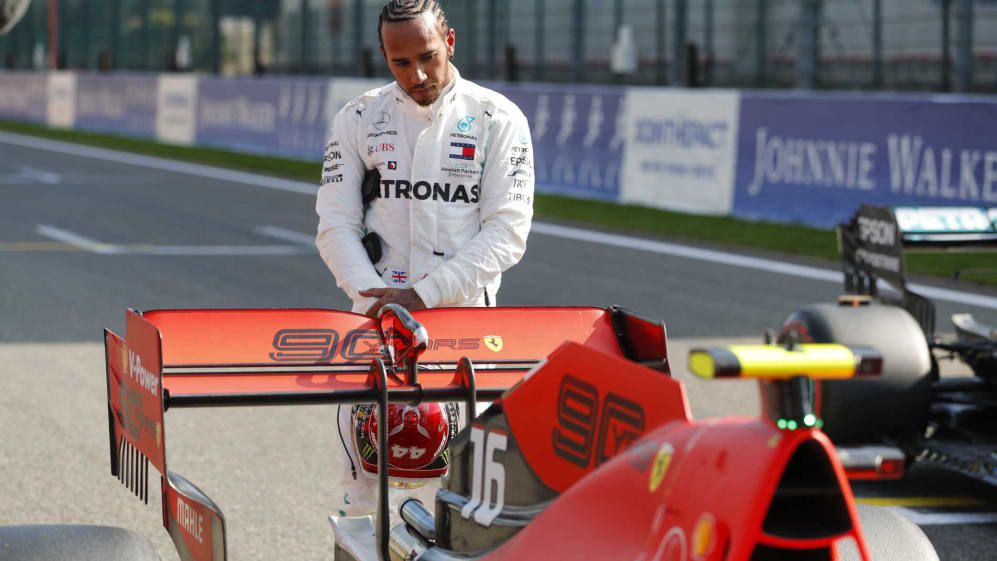 5. Seb desperately needs to win in Monza
One of the first people to congratulate Charles Leclerc was Lewis Hamilton, because he finished closer to him than anyone else and was thus right there with him in parc ferme. But his team mate Sebastian Vettel wasn't slow with the accolades, either, and was genuinely happy to see the Monegasque break his duck at last after at least two near misses already this year.
It was fitting that it was Charles who finally scored Ferrari's first win of 2019, and he had pace over Seb all weekend. And (factoid time) in his first season with the Prancing Horse, he leads Seb 1-0 in wins, 3-1 in pole positions, and 6-0 in the last six qualifying sessions.
At the start of the year you felt that if Charles was close to Seb he would have impressed, though I admit that I expected him to start beating him quite soon in the game. And indeed, he would have won in Bahrain in the second race, but for a rare engine problem.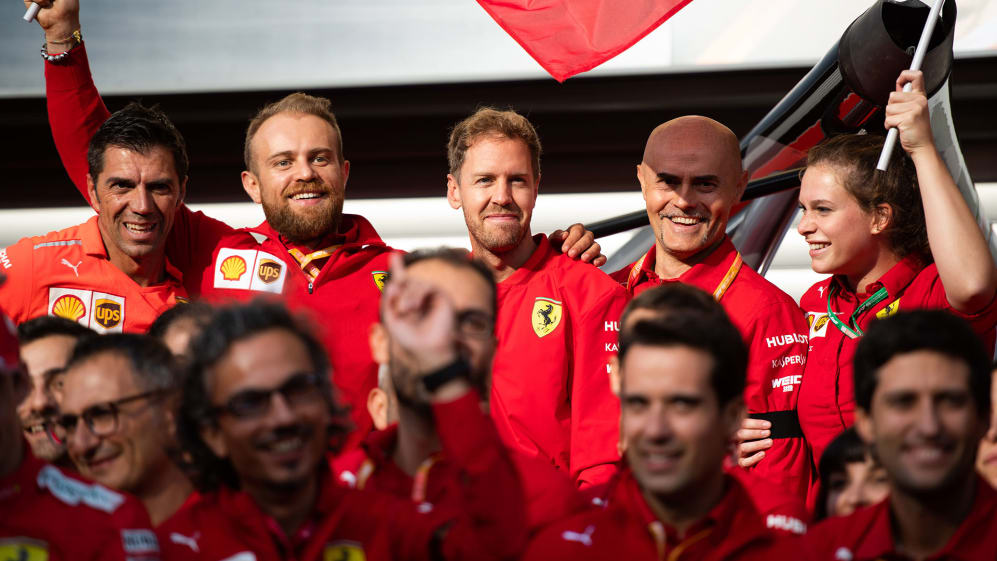 As the factoid reveals, he's had the upper hand rather a lot lately and looks like a man who is ready to challenge for a world championship whenever Ferrari can supply him with a suitable machine. What was nice at Spa was that Seb willingly played the sort of team game Kimi had to play so often for him in the past, riding shotgun for the faster driver. He did everything he could to be a roadblock to keep Lewis at bay as long as possible, to give Charles a cushion. He succeeded in that aim, while puzzling all the time why he felt uncomfortable in an oversteery car when his team mate was so quick in the other one.
All of which is why Seb needs to strike back as quickly as possible.
Another victory for Charles on Ferrari's home ground at Monza will make him even more the tifosi's darling. Victory for Seb, especially after last year's embarrassing snafu, would be a timely – essential, even - way to remind them – and everyone else - that he is a four-time champion and that there is still plenty of gas left in his tank.
6. Lewis has never been better
When Lewis Hamilton's Mercedes started to run slowly on Friday morning and he lost much of FP1 with a throttle problem, it looked like the world champion might be in for one of those weekends. When he did get going it was notable that he quickly matched Valtteri Bottas's pace in many fewer laps. But then came that rare mistake and a trip into the wall at Fagnes on Saturday morning, which left his crew with a lot of work, and him clearly embarrassed to have caused it.
READ MORE: Hamilton happy to end 'wobbly weekend' with 'really strong race'
But he got the job done in qualifying, and then put in one of his trademark hard races as he completed the transition from back foot to frontrunner. The winning Ferrari just had the pace to keep ahead, but he finished nine-tenths adrift of it after a valiant, never-say-die chase.
Might things have been different had there not been that yellow flag at Pouhon after Antonio Giovinazzi's late-race shunt? Possibly. Or if the race had been a lap longer? Likely.
There are some who like to delude themselves that he is beginning to show signs of slowing down. Maybe that's their comfort blanket. If it is, there are plenty of holes in it. What we saw on Sunday afternoon was vintage Hamilton. As fast, determined and committed as ever. Still rising.
7. Reaction to retirement showed Max's maturity
I know that Max Verstappen was annoyed to get taken out in the first part of La Source just after the start, and to end his race in the wall at Eau Rouge when a broken track rod put him off. But overall I thought he took his first retirement of the season remarkably well.
READ MORE: Verstappen and Raikkonen bemoan first-lap clash
Yes, he gets irked when somebody does something daft and he responds to his crew over the radio. But there is a calmness about him these days that speaks well of his growing maturity. He still has the killer instinct of a champion and of course, the speed to go with it. But there's something about his approach this season that convinces me he is more than ready to launch a challenge for a world title when Red Bull and Honda get their package fully honed.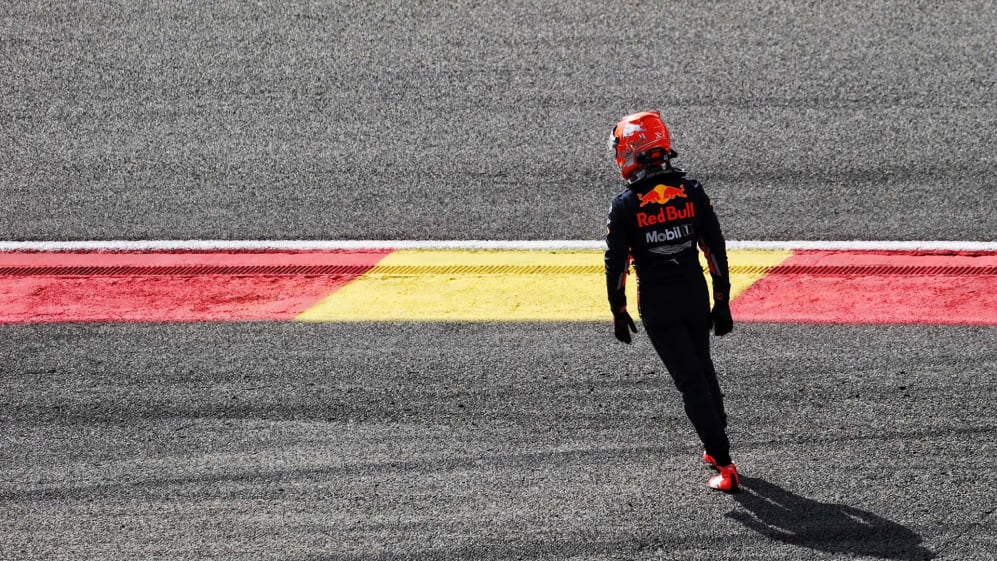 8. Albon's debut would have gone down very well at Red Bull
Honda engine changes meant Alex Albon's Red Bull debut was compromised from the start, because he had to opt for medium Pirellis when most others were on softs, and he admitted that he wasn't comfortable with the car at that stage. But once he switched to softs on the 23rd lap for his second stint the RB15 came alive and he began another of his feisty performances.
READ MORE: Albon says his car 'came alive' on Red Bull debut
There was a glorious moment on the 34th lap when, having disposed of Pierre Gasly, he so nearly went around the outside of Daniel Ricciardo's Renault at Rivage before outfoxing him on the exit to snatch the place at Liege. It was a very sweet move, tyre compound and wear differences notwithstanding, and one hopes Dr Marko was watching.
I hope Helmut also noted how he disposed of his former team mate Daniil Kvyat at Les Combes two laps later, but the real piece de resistance was his move on Sergio Perez there on the last lap which gave him his eventual fifth place. It was close and it was brave, as he demonstrated his resolve in standing up to one of the toughest drivers out there.
Had Max not retired, fifth was probably the best that Red Bull could have hoped for this weekend, so hopefully the London-born Thai's debut with the team went down well in Graz.
9. Lando deserved better
Poor Lando! What is worse than sitting pretty and heading for fifth place behind the big guns, then having your car stop a lap too soon?
The Briton underlined his ability yet again at Spa, cleverly making huge gains in the melee at La Source at the start to jump up to fifth, and holding that place easily in a relatively lonely race right up until his engine quit just as he completed his 43rd lap. Both he, and McLaren, which had struggled with their draggy car in practice and qualifying, deserved better.
READ MORE: Norris philosophical on loss of season-best result
10. Spa is in Racing Point's DNA
I'm really not sure what it is, and I bet a lot of other midfield teams would love to know, but there's something in the DNA of Racing Point (nee Jordan, nee Force India) that just suits Spa.
Back in 1991 Michael Schumacher made a sensational debut there in Gary Anderson's neat little 191, and team mate Andrea de Cesaris had a shot at winning; in 1994 Rubens Barrichello took pole there (albeit due to fickle weather conditions); in 1998 Damon Hill turned a terrible first half of the season round to score an excellent 1-2 for Jordan; in 2009 Giancarlo Fisichella came within an ace of beating Kimi Raikkonen's Ferrari to the win; and who could forget last year's race when the newly renamed Racing Points of Esteban Ocon and Sergio Perez were running four abreast for a moment with Seb and Lewis as they all sped up to Les Combes after the start?
Sergio's new three-year deal with the team was confirmed at Spa, and I'm pleased for him. Arguably he's the best driver outside one of the top three teams. He's fast, more mature (though occasionally prone to the odd lapse) and as he reminded everyone at Spa, more than capable of putting together a super-smooth, very quick and mistake-free race when he has the right machinery.
In their Force India guise Racing Point were often a team that punched above their weight, and the latest updates that have come on stream over the last few races are beginning to put them back up where we've come to expect them to be. Only the need for a long stint on mediums, and Alex Albon running softs during his, prevented the Mexican from keeping the fifth place he inherited upon Lando Norris's demise.