Enforced F1 break might extend my career by couple of years, says Ricciardo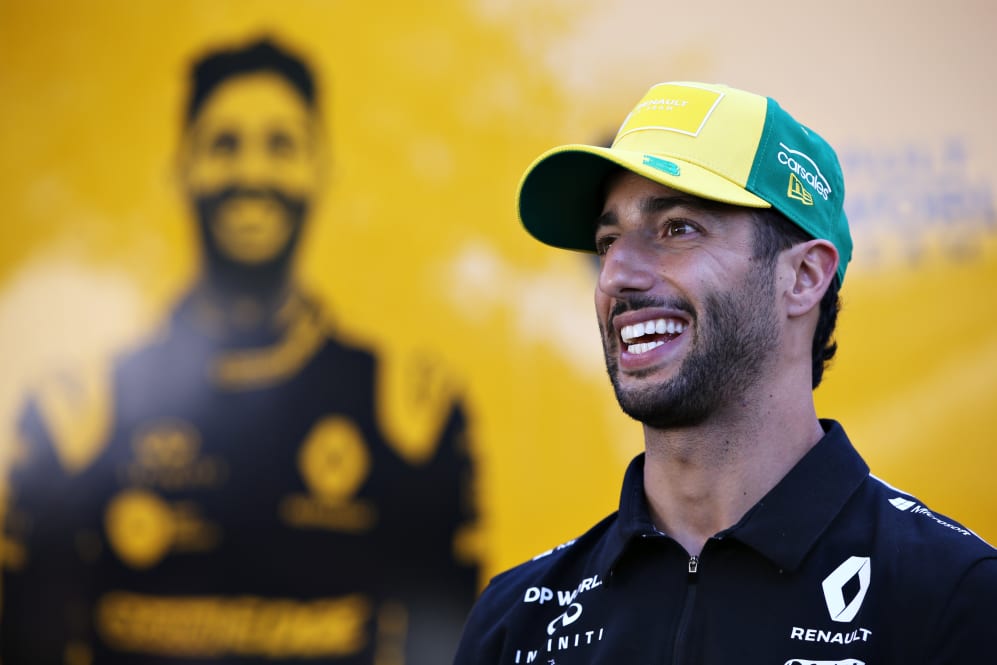 Like every F1 driver, Renault's Daniel Ricciardo is itching to get back to racing – but reckons the extended break from F1 may have actually added a couple more seasons onto his Formula 1 career.
Speaking on an Instagram Live with Formula 1, 30-year-old Ricciardo was asked about the effects of the 2020 season delay on the drivers and came away with a positive spin on what will be a much later start to racing than usual.
"We travel so much... and you kind of just get into it and you go and you go and you go," Ricciardo replied. "But sometimes, you don't really get a chance to stop, and it was, in a way, nice to be forced to stop just for our bodies actually, not being in pressurised cabins [on aeroplanes] all the time and all that sort of stuff.
"It's probably, from a performance point of view, maybe given me a couple more years onto my career. So I see positives in it."
READ MORE: Why Ricciardo has gambled his future on McLaren – rather than staying at Renault
Ricciardo also spoke during the Instagram Live about his shock choice during the lockdown to leave Renault and join McLaren for 2021, revealing that it had been "weird" to make such a big decision while not being able to compare on-track performance.
BUXTON: Why I'm already excited about Ricciardo joining McLaren in 2021
"[It wasn't] easy," Ricciardo said when asked about his decision-making process. "But at the same time, not an overnight decision. I guess I would just say this whole year's been weird, and continues to be weird.
"Having a lot of time to think about things like the future was good, but then it was also sometimes not easy because you've got all this time but not much action, I guess. That was certainly difficult. The whole year has been crazy for things – even beyond coronavirus now – that making these decisions with only testing to go by this year, that wasn't easy.
"For sure ideally you'd race, you'd get going and you kind of make your mind up, but we're not in those times now with that luxury."
READ MORE: McLaren boss reveals Ricciardo was courted for 'years' ahead of 2021 deal
I still feel like I owe a lot to Renault on and off-track
Following the confirmation that the Formula 1 season would begin in earnest in Austria on July 3-5, meanwhile, Ricciardo added that he was now looking to finish off his time with Renault "in the best possible way".
"Now we can get going and absolutely, I'm hanging out obviously to race, to compete but [also] to finish this journey and this chapter off with Renault in the best way possible," said Ricciardo. "I still feel like I owe a lot to them on and off-track so I'm glad that we can compete soon and try and do what I can. I'm pretty excited to say the least to get some sports going again."