Opinion
BUXTON: Why I'm already excited about Ricciardo joining McLaren in 2021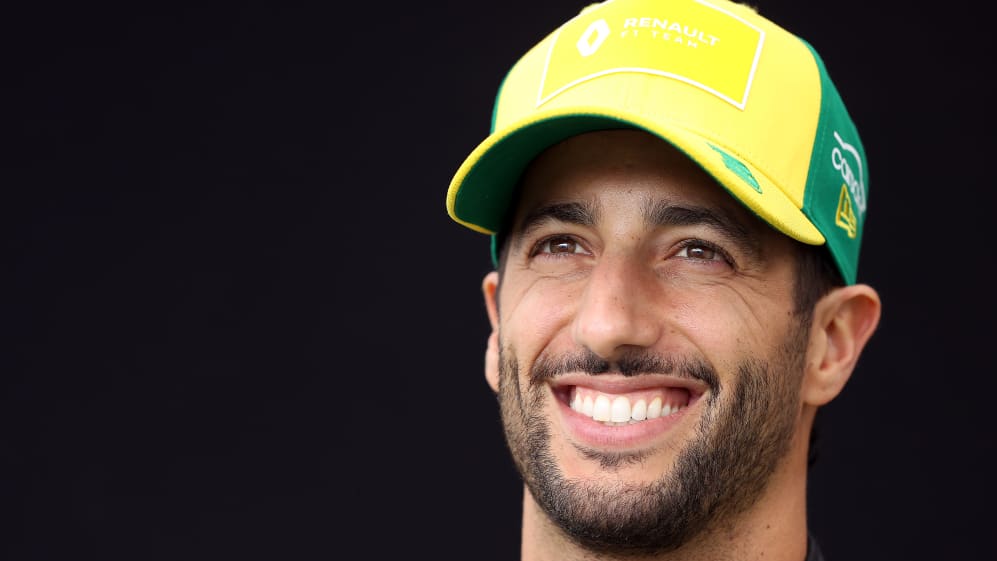 Anything that involves Ferrari is always going to be big news – Formula 1 headlines written in red ink are rarely anything but loud. The column inches and broadcast minutes given over first to Sebastian Vettel's departure from the Scuderia and then to Carlos Sainz's arrival were enough to drown out almost all other news.
Yet for me, the other news that came out that week – Daniel Ricciardo's signing by McLaren – was every bit as intriguing, and signals something serious and meaningful: the last piece in the puzzle for the once-target team of Formula 1.
READ MORE: Daniel Ricciardo reveals Ferrari talks went on 'for years' before McLaren switch
To me, it's very much a case of the right driver at the right team at the right time.
The rebirth of McLaren has been slow and at times painful. The errors committed in their Honda years were, perhaps, a necessary evil and ones which have sharpened the focus. Because what exists today is one of the leanest and most streamlined teams on the grid.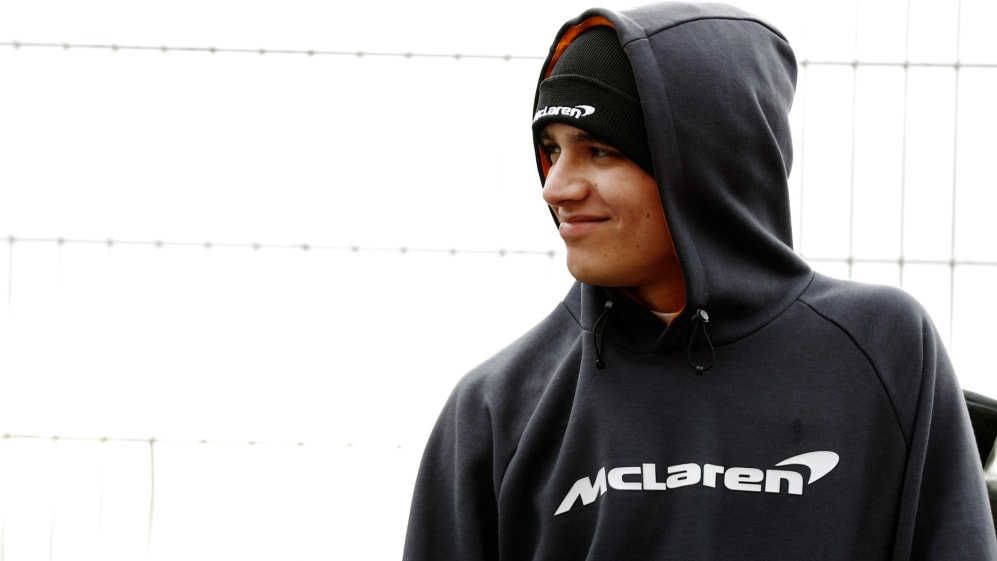 It's arguable that such was their transformation in 2019 they could have matched or even beaten world champions Mercedes for "team of the season" honours. Their improvement, operation and effectiveness were simply that good.
CEO Zak Brown has been incredibly effective, not only in making key signings, but also in recognising swiftly those who have not meshed with his vision or the direction in which the team were pulling. They've gone almost as quickly as they've arrived.
READ MORE: Alonso to Renault in 2021 is a 'no-brainer' says McLaren boss
But those who have slotted in have been given time and, critically, freedom.
He plucked Sainz, who was dropped by Toro Rosso and Renault, out of obscurity, but saw the spark in him and gave it the fuel to burn. What we see in Sainz is what Brown has given to all his staff: that sense of belonging, of community, and crucially of trust. Both his in them, and in turn theirs in themselves. And it is proving potent.
Our aim is to be the best-sized and most efficient team in the future
His trackside frontline is fearsome. Andrea Stella, of course, has been around the sport for two decades, overseeing Schumacher and Raikkonen's championship runs at Ferrari and arriving at McLaren after his time alongside Alonso at the Scuderia.
With each passing year his responsibilities at McLaren have increased to see him now sit as racing director.
READ MORE: Why Ferrari chose Sainz – and why he shouldn't be cast as Leclerc's wingman
Keeping a watchful eye over the entire trackside operation is team manager Paul James. Paul is old school F1, and dyed in the wool McLaren having joined the team in 1997. He's been there, done it all, seen it all and is as firm and fair a general as you could wish for. Few men can rally their troops as he.
And there's James Key, the man once considered pivotal to Red Bull's design future and as the natural heir to Adrian Newey's throne. Ferrari reportedly came sniffing after James Allison left to join Mercedes, but it was Brown and McLaren who secured his signature.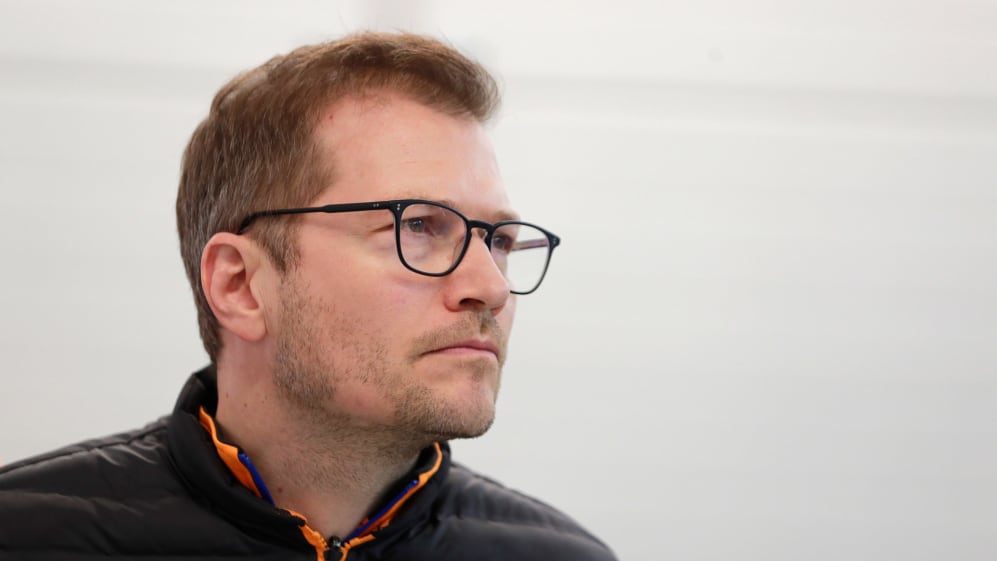 Then there are the names you might not know.
After years of an at times bare looking car, Mark Waller has been brought in as MD of sales and marketing. A man with 13 years' experience at the top of the NFL, his job is in filling those spaces and giving the team the full budget they need, even under a cap, to hit their goals.
READ MORE: McLaren's Seidl on the impact of coronavirus, revisions to the 2020 calendar, and more
The team have employed Daniel Gallo as 'Director of People and Culture'. Before you scoff at the title, know that he has joined McLaren from Liverpool FC, whose sense of spirit and community has made them the envy of much of European football and left them on target to secure the club's first Premier League title in 30 years this season.
At the top of it all is Andreas Seidl – and the Liverpool analogy here is self-evident. He's been likened to the Reds' enigmatic boss Jurgen Klopp and with good reason. Klopp's five-point management checklist of confidence, simplicity, energy, relationships and leading by example could have been written by Seidl himself. And it's a measure of the man that he coyly bats away any suggestion of comparison.
These are the leaders of a rejuvenated and united team, riding high on a wave of self belief.
Now add into the mix that in 2021, McLaren take back on board the world championship-winning and dominant power unit of the hybrid era.
Take a young and hungry racer brought up in the McLaren fold and loved by the team as one of their own. And then top it all off with a multiple race winner, and a driver lauded not simply as a world champion in waiting but as one of the most naturally gifted racers and overtakers of his generation.
I just don't see where the weakness lies.
READ MORE: Why Ricciardo has gambled his future on McLaren – rather than staying at Renault
Ricciardo is hungry, and hard working. Crucially, he also plays nicely with others. The Sainz-Norris bromance, which could so easily have exploded with a competitive car, will be replaced with something new. And if Ricciardo's relationship with Max Verstappen at Red Bull is anything to go by, it could be exactly the kind of respectful, almost brotherly rivalry that helps take a team forward.
Indeed, Verstappen himself was open in admitting last season he missed having the Australian as his team-mate and that the team had benefitted from a competitive situation he described as "ideal."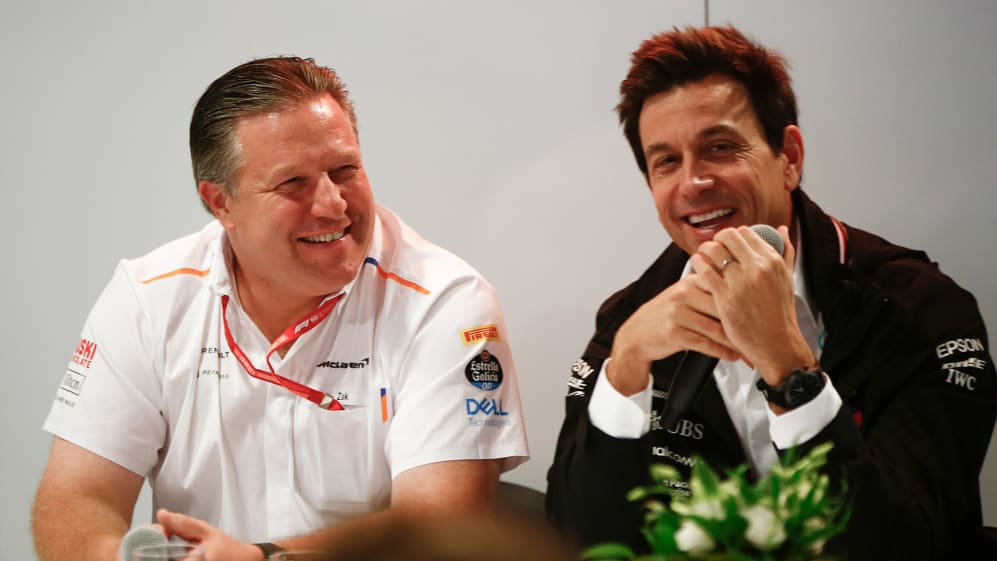 Of course, we exist in difficult times and news of the implementation of the budget cap was met, sadly, with news this last week of impending redundancies at McLaren.
But to the team's great credit, it is they who have been vocal throughout in their pushing for these new regulations and for a new era of parity, competitiveness and fiscal responsibility.
"It is a big challenge ahead of us," Seidl said. "Adjusting the way we work and right-sizing the team to this new cap over the next months is a massive and painful task and, highlighted by our news earlier this week, will sadly mean losing team members, but our aim is to be the best-sized and most efficient team in the future."
The big three will have to downsize tremendously. They will have to learn frugality and learn it fast. In this new era of Formula 1 it is the midfield teams, who have for so long done so much with so little, who could stand to benefit the most.
And at the head of them all, it would come as no surprise to see McLaren.
For the driver viewed by most as a champion in waiting, this could be the opportunity of his life.
The right driver. At the right team. At the right time.
READ MORE: McLaren team honour founder Bruce McLaren 50 years on from his death