Feature
Why Ricciardo has gambled his future on McLaren – rather than staying at Renault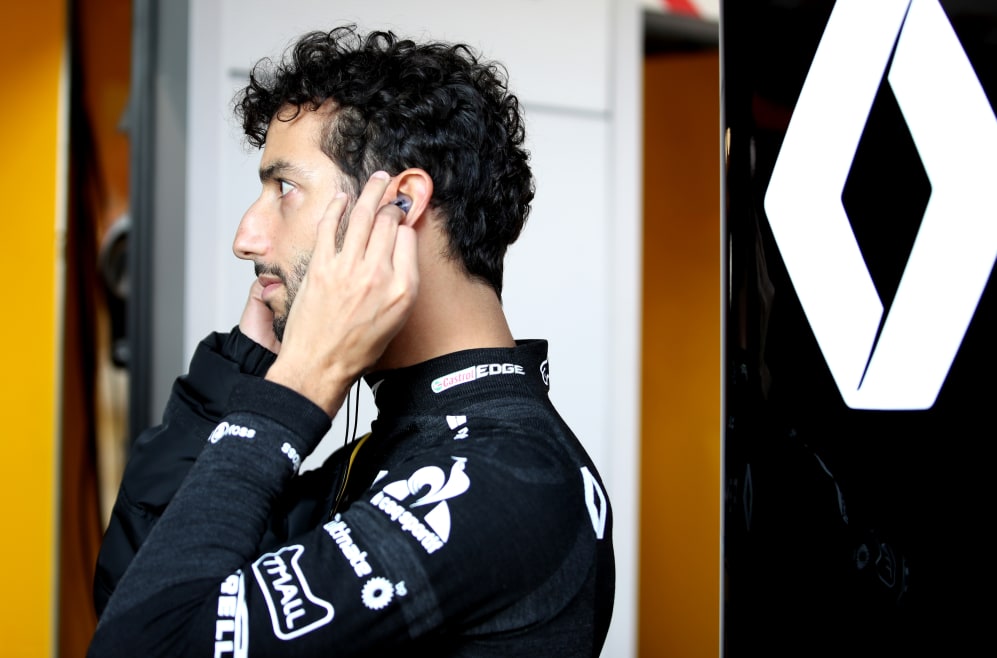 At 30 years old, Daniel Ricciardo is hardly past it – Kimi Raikkonen is still going at 40 after all – but he is very aware that time is running out to win a title in F1. Renault failed to deliver what was promised, when he made the shock move from Red Bull, in year one – so it was no surprise he started looking elsewhere.
He would have loved a move to Ferrari. Admittedly, what driver wouldn't? He was disappointed when he was linked to Raikkonen's seat in 2016 and it didn't come off. When Sebastian Vettel parted ways with Ferrari this week, the red rumours started to swirl once more – but the truth was he wasn't really in contention.
This time, though, he already knew that. The Ferrari ship had sailed. He had a new focus – McLaren. The iconic British team had already come calling in 2018, trying to tempt him to Woking when it was clear he wanted out of Red Bull. They came close – but then, as we know, Ricciardo picked Renault's mega-money offer.
There were no hard feelings, though. McLaren chief Zak Brown may not have got the deal done then – but he had no intention of giving up. Talks restarted in recent weeks and this time, it was signed, sealed and delivered.
BUXTON: How Vettel's impending Ferrari departure will affect the driver market
Why leave Renault?
Ultimately, Renault didn't deliver what Ricciardo had expected in his first season with the team, the black and yellow cars going backwards in the pecking order. McLaren, meanwhile, went the other way as they maintained their impressive upward trajectory to leapfrog Renault in the constructors' championship.
Pre-season testing gave Ricciardo some hope, with the R.S.20 showing a vast improvement to raise suggestions it was now top of the midfield and potentially slightly closer to the top three. It might be why at the time, when we chatted in Barcelona, he said his future "could be exciting, but I also have a sad feeling it won't be that exciting".
ANALYSIS: Why Vettel and Ferrari broke up – and what happens next
But things have changed courtesy of the coronavirus pandemic, which forced the F1 season to be put on hold. With the prospect of no running until July at the earliest, Ricciardo was left with a choice. Wait until the racing starts and see if Renault were a step forward in reality, or head to a team he knows really want him and are already showing they're on the move.
Ultimately, Ricciardo couldn't afford to take another risk on Renault, despite them being a manufacturer with a healthy budget and impressive facility. In his mind, that could be the end of the line for him in F1. He realised this could be his last big move. Returning to that chat in Barcelona, as we continued to talk about his future, his next answer was revealing.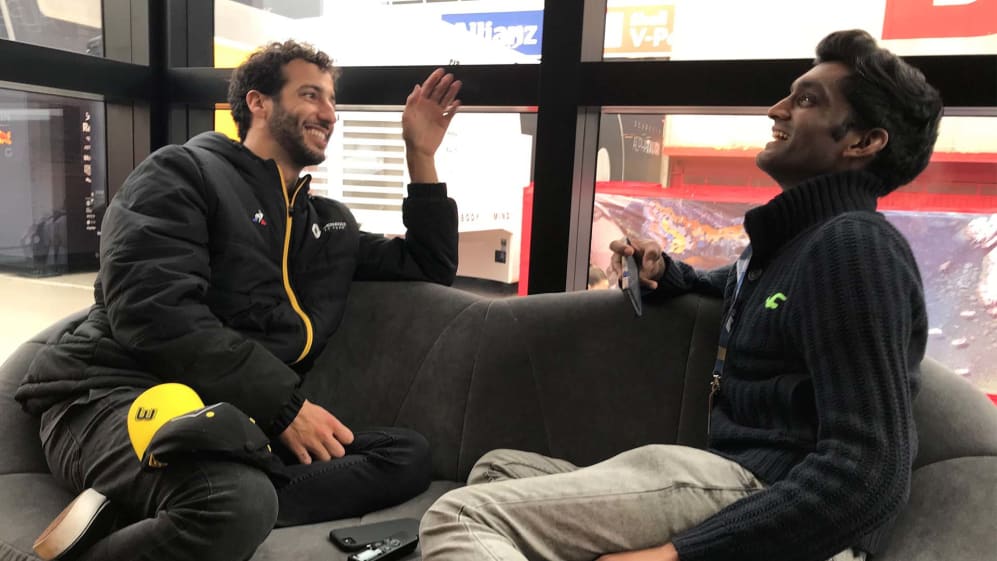 "My longevity in the sport will be dictated on how competitive I am, in terms of, for example, if Lewis [Hamilton] wasn't in a winning car the last few years, if he was in P8 and P9, would he still be in the sport? It's questionable," he said.
"If you're winning, it's hard to walk away. [Nico] Rosberg did, but for most of us, it would be hard to walk away while winning. I can say today I want to be done by 35, but if I'm winning at 35 and if I've still got a chance to win, it would be hard not to keep going.
"It definitely depends on that, how competitive your situation is. But yeah, I'll definitely be here for a few more years."
Why did Ricciardo choose McLaren?
Ricciardo simply reckons McLaren are a better prospect. Their switch to Mercedes power from Renault for 2021 was also key. The Australian suffered at the hands of the French manufacturer's power unit at Red Bull and then again when he moved to the works team. The Mercedes is a proven, near bulletproof power unit.
Unreliability is something that has irked Ricciardo, and rightly so. It has hurt his last three successive campaigns and robbed him of the momentum he had built having made an explosive debut with Red Bull to put then defending champion Vettel in the shade. Ricciardo knows he's fast, he just wants the opportunity to prove it with silverware.
The McLaren-Mercedes package should be in many ways his perfect next vehicle. Like him, it promises to be fast, consistent, and reliable. The team really want him, so will back him on track and off. And since Andreas Seidl has come onboard as Team Principal, it's clear this is a team who are sharpening their tools and readying themselves for a return to the forefront in the medium- to long-term future.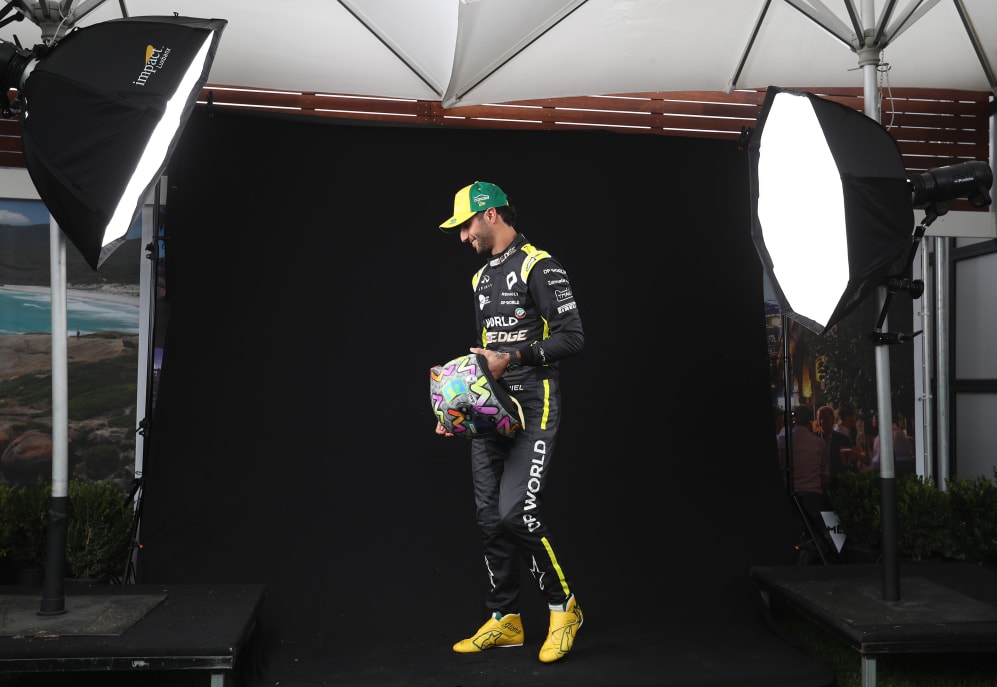 They are well placed to capitalise on the new aerodynamic regulations, set to debut in 2022, with technical guru James Key having settled in nicely. Crucially, a focal point of the McLaren brand is to go racing so they are very likely to be around in F1 for the long term. There is less certainty with a manufacturer like Renault, who will also no longer have any engine customers from next year onwards.
If McLaren keep improving, and Ricciardo makes the steps forward he hopes, he has five years before he hits that age where he will consider his time in F1. As he said, if he's winning, he'll probably stick around. If he's not, it could be time to challenge himself outside of F1. Either way, five years is a long time, and by then, McLaren will expect to have a car winning races.
Why did McLaren want Ricciardo?
It's easy to forget that after the 2018 Monaco Grand Prix, scene of one of Ricciardo's most impressive victories, the Australian was in title contention, in a car that was third quickest. Unreliability and misfortune put paid to those chances, but the fact he was in that position after six races, with the package he had, proved that he has what it takes to deliver.
Ricciardo is also box office on and off the track. Behind the wheel, he's not afraid to attempt the most daring of overtakes and is the latest of the late brakers. He also pulls big results – most of his seven wins have been in unpredictable, chaotic races – from nowhere. Once comfortable, he gets everything out of the car and those close to him suggest he's generally a joy to work with in and out of the garage.
He'll also be a great benchmark for Lando Norris, who McLaren rate highly and will stay on for a third season with the team in 2021.
Off track, Ricciardo's infectious personality makes him one of the most popular guys in the paddock and among fans around the world. He's fun and slots in perfectly to the brand McLaren F1 are building. He's also a star name, his talent proven, and that sends a powerful message to McLaren's rivals. They are on their way back, signing the Australian proves just that.