'Esteban made the difference' – Vettel heaps praise on Ocon after failing to pass Frenchman in Hungarian GP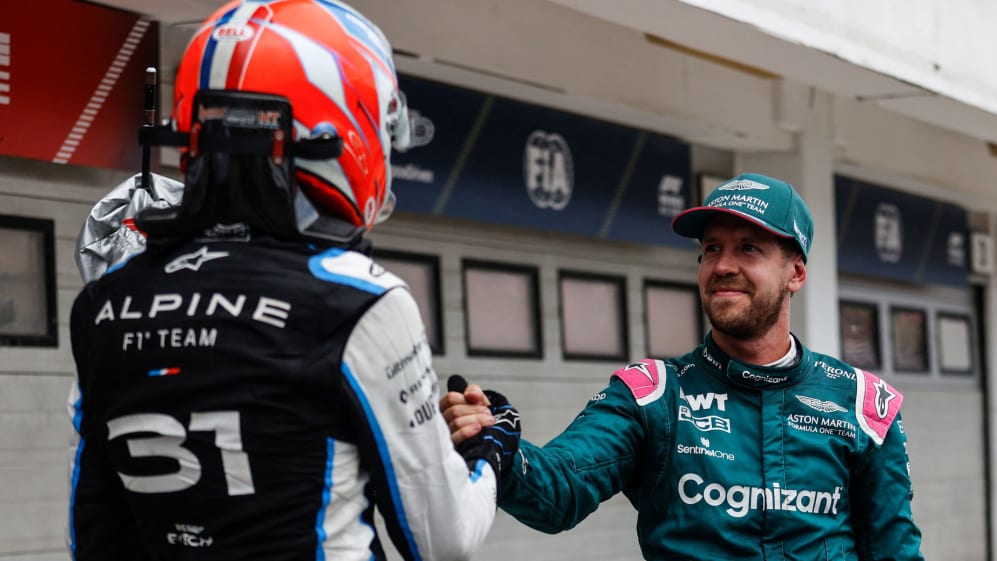 Sebastian Vettel was full of praise for F1's newest Grand Prix winner after narrowly missing out on beating Esteban Ocon to victory in the Hungarian Grand Prix thanks to a flawless display from the Frenchman.
Vettel qualified 10th for the Hungarian Grand Prix but after the Lap 1 chaos that saw five cars eliminated, had gained seven positions to run P3 behind Alpine's Ocon and Mercedes' Lewis Hamilton.
But after Hamilton erroneously stayed out on intermediate tyres while everyone else pitted for slicks on the race restart, Vettel found himself in a battle for the lead with Ocon – eventually losing out on victory by just 1.85s after a tense, race-long battle.
READ MORE: Ocon beats Vettel to claim shock maiden victory in action-packed Hungarian Grand Prix
Vettel would later lose that P2 after being disqualified when the FIA were unable to extract a 1.0 litre fuel sample from his AMR21. But speaking about the race in the press conference ahead of his disqualification, Vettel reflected on what had made the difference in the race.
"Esteban made the difference. He drove a fantastic race and he didn't make a mistake. Frustration is a big word. Emotions run high after the line and I was a bit down because I thought we really really had a chance to have a big surprise today, but the surprise was on Esteban's side and he deserves it.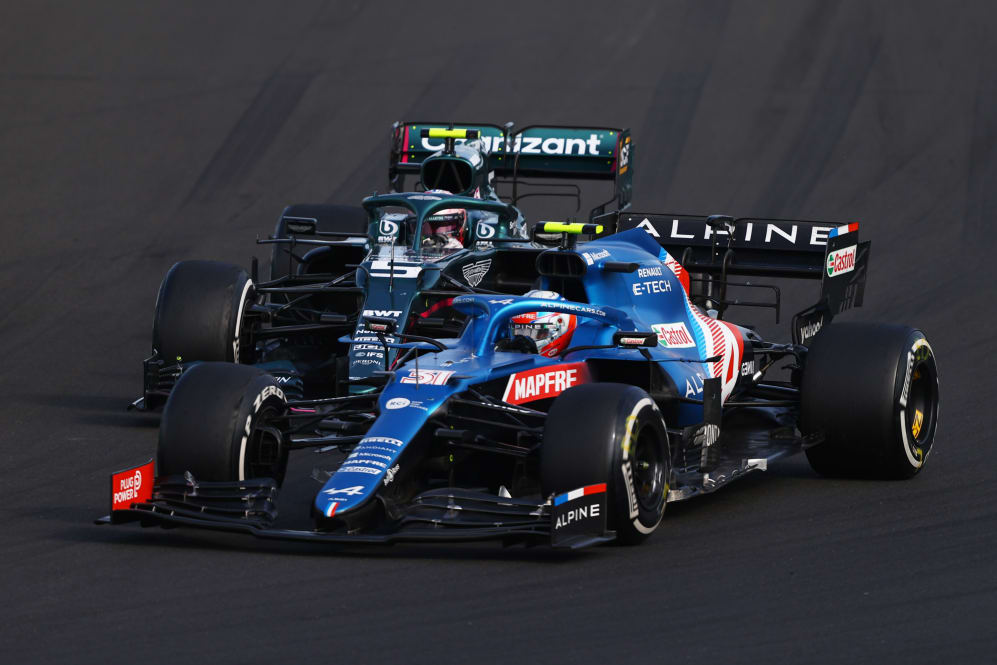 "Not much point to look for excuses, the guy won his first Grand Prix and it's his day, his moment. I tried everything to push him into a mistake and he had some minor lock ups, but nothing big. It's obviously not easy to pass here, but it's also not easy to stay controlled and smooth under pressure like he did, so well done to Esteban."
Asked how he swept to third after the first corner fracas – finding the inside line to avoid the shower of debris and stricken cars around him – the four-time champion replied: "Well I had a very, very bad start but it turned out to be the best place to be so obviously there was a lot of stuff going on ahead of me.
READ MORE: Bottas handed five-place grid drop for Belgian GP for triggering Turn 1 crash in Hungary
"I took it easy and took the inside line, that was clean, and found myself at the front of the track and that definitely made our race today."
The German stayed on the gearbox of Ocon throughout the race but couldn't make it past and into the lead, admitting that he tried to force a mistake out of the 24-year-old – but to no avail.