Feature
Why 'stronger' Ocon is relishing racing return in 2020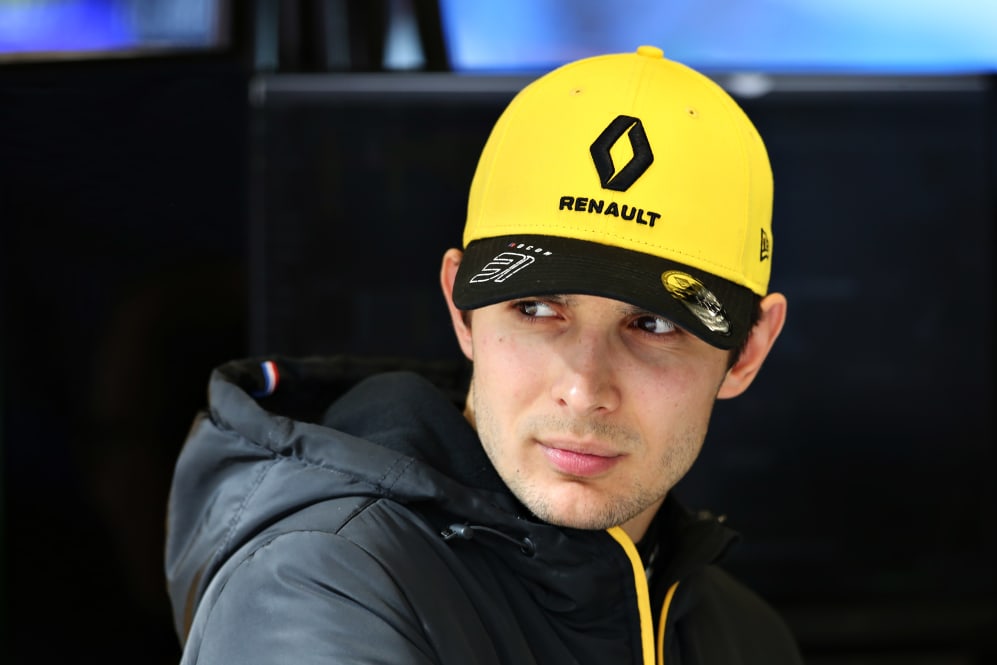 Two hours. That's how much sleep Esteban Ocon would operate on from Friday to Saturday or a Grand Prix weekend in Europe last year. Either side of that, he would pull a long shift in the simulator, assisting Mercedes with their set-up after practice, and then jump on the first flight out to spend the rest of the weekend embedded with the team. It was all part of his plan to leave no stone unturned in his bid to return to the F1 grid. And it worked…
Ocon has talent – and plenty of it. His speed behind the wheel is proven. He may not have scored more points during two seasons alongside the highly-rated Sergio Perez, but he did show he had the speed, particularly on a Sunday, to race him hard, emerging with a slight edge at the end in terms of pace.
READ MORE: Why Renault have emerged as 2020's dark horse
You can't get to F1 – and get the best seats – without backing. Mercedes stepped in here, choosing to put significant resource behind a European F3 and GP3 champion, which culminated in his debut with the Mercedes-powered Manor team in 2016 and two years with Force India (which became Racing Point midway through his second year). But it's how you use that backing that is important. Pascal Wehrlein had it, but the former Mercedes junior is no longer involved in F1. Ocon doesn't want to go the same way.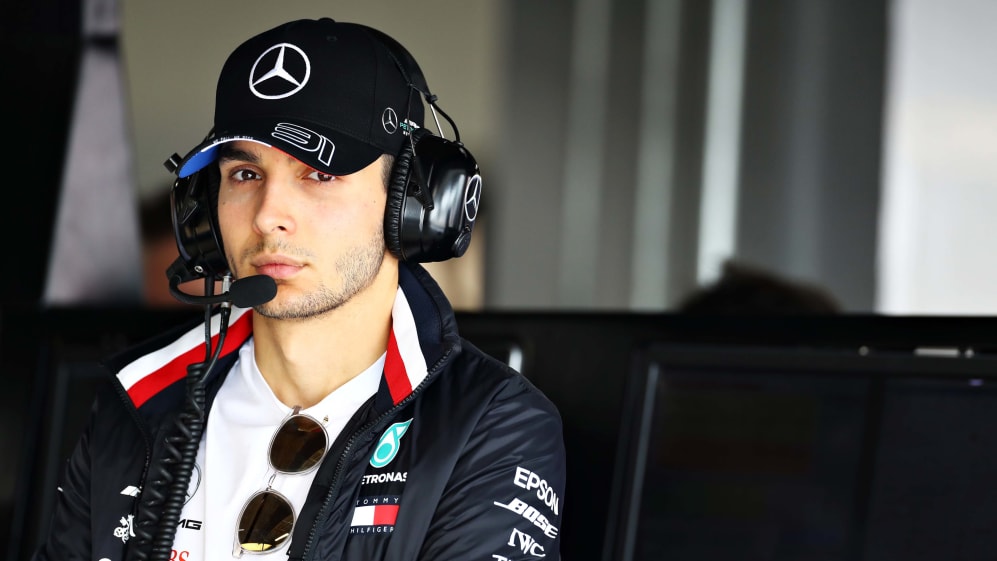 When he lost his seat at Racing Point, a Renault deal looked set to happen before falling through as they snapped up Daniel Ricciardo instead. It could have all been over for the Frenchman.
But he refused to be beaten, and he would not make the same mistakes twice. So aside from doing everything he could to maximise his Mercedes reserve driver role, he would talk to Team Principal Toto Wolff a lot to make something happen. They were consistently in touch. "I was massively involved compared to the year before," admitted Ocon, as we chatted in the Renault hospitality unit.
DO SAY, DON'T SAY: Your quickfire lowdown on Renault for 2020
"There was no chance I wasn't going to be involved. We didn't want to make the same mistake. I had chats with Alain [Prost, Renault ambassador] and Cyril [Abiteboul, Renault Team Principal]. I said 'OK, this time we have to be clear, we need more communication than we had in 2018 because if it happens again, it's over for me.
"Through lack of communication and lack of understanding from one side to another, we just missed out [for a Renault seat in 2019]. It was very disappointing, it was one of the hardest years but it made us stronger and we didn't do the same mistake."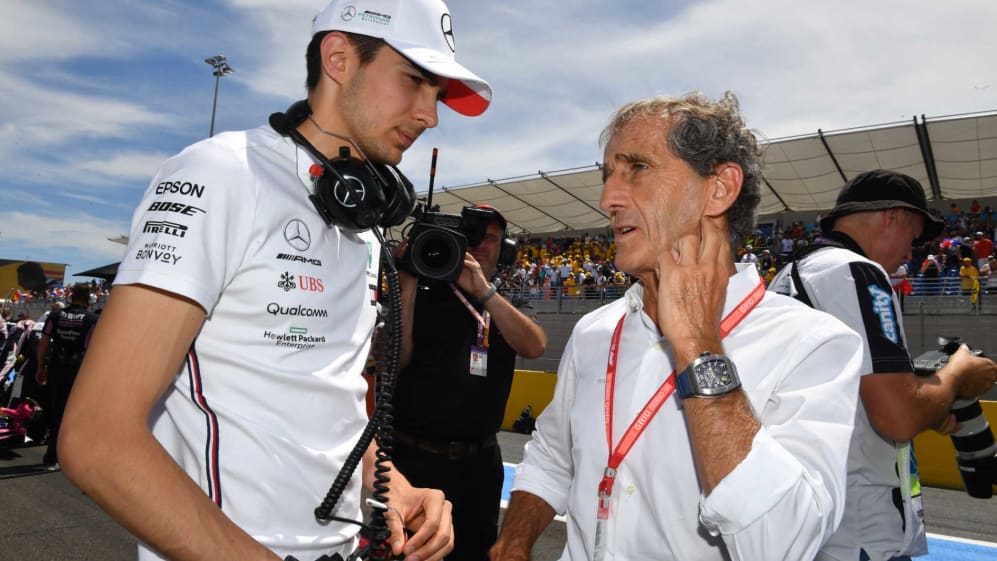 Abiteboul gave him the good news of a seat at Renault next to Ricciardo, but Ocon refused to believe it was done until he had the contract in his hand. "I wanted it in front of my eyes!" He had to wait two agonising weeks for it to get it. He received it on email, printed it out – once he eventually got his printer to connect to his phone – signed it and sent it off. There was no glamour signing in the office with Abiteboul and a shining pen for the cameras.
Now the hard work started. Fortunately, Mercedes released him for the post-Abu Dhabi Grand Prix test that bookended 2019 – something Ricciardo was notably refused by Red Bull the previous year, just ahead of joining Renault.
"That was very important," says Ocon. "Cyril and Alain wanted me to have that, as Daniel didn't have that chance. He was lacking a bit of experience with the team and a bit of time running. It was a great chance, it has helped me to arrive at testing ready."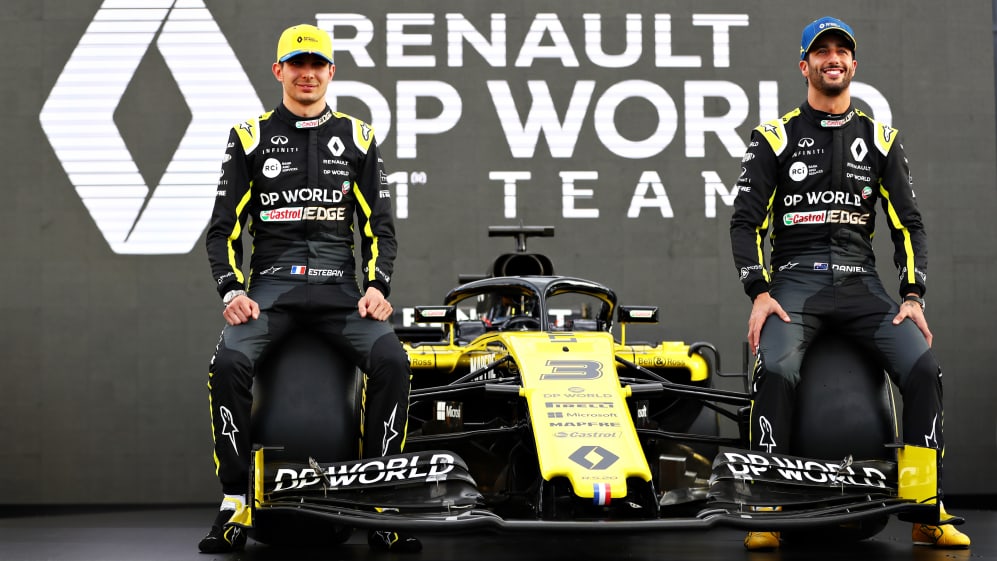 Ocon benefits from having spent time at Enstone as reserve driver in 2016, but that hasn't stopped him spending plenty of time at the factory over the winter, reigniting those old relationships and getting to know the new faces, with the team having been on an extensive recruitment drive since he departed.
READ MORE: Our writers' predictions and hot takes on the 2020 season
The talk turns to targets for the season and Ocon is modest. "A good year for me would be to start near Daniel, I see him as one of the best," he says.
"I'm not putting myself under any pressure, but starting near him and then improving during the year and try and get closer to him [is the aim]. Because I didn't race for a year, there's a bit of time for me to get back in. I want to score points every race and score a podium at some point."
Ocon is very respectful of what Ricciardo, a seven-time race winner, has achieved in Formula 1 and is aware that the Australian presents the sternest challenge yet as a team mate.
"I stopped [racing] for a year so I'm looking at everything he does. Yeah, it's important for me to be at his level straight away and it's a great chance for myself to measure myself against one of the best."
But what will happen when they come wheel-to-wheel on the track, fighting for the same piece of asphalt? Both Ocon and Ricciardo have had contact with team mates in the past. Ocon collided with Perez at Baku and at Spa during their time together at Force India, while Ricciardo collided with then Red Bull team mate Max Verstappen in Baku and in Hungary.
Ocon, who also collided with Verstappen when being lapped by the race leader in Brazil in 2018, has shown signs of sheer-bloody mindedness when at the wheel and it was clear that he and Perez just didn't get on. But he's not expecting a repeat with Ricciardo.
"It can't be bad with Daniel," he says. "Everyone gets along well with him. So that should be alright. He always has a smile, is always pretty cool. It was not amazing with Checo, but you have less [good] feelings with some drivers than others."
READ MORE: Renault team mates Ricciardo & Ocon reckon they can avoid clashes
Throughout the interview, Ocon insisted he feels "no pressure" ahead of his return and that "he's not stressing" and judging by his demeanour, you're inclined to believe him. The determination he showed throughout his year out with Mercedes, the hands-on approach he took to the negotiations to secure his future and his supreme speed on track stand him in good stead.
It may get tasty with Ricciardo at times, with both keen to assert their authority in what is a big year for them, but the Frenchman is better equipped to deal with such situations and must control his determination. This could very well be a great year for Ocon – and if that happens, it may also bring the very best out of Ricciardo, too.