Feature
ANALYSIS: Why Renault have emerged as 2020's dark horse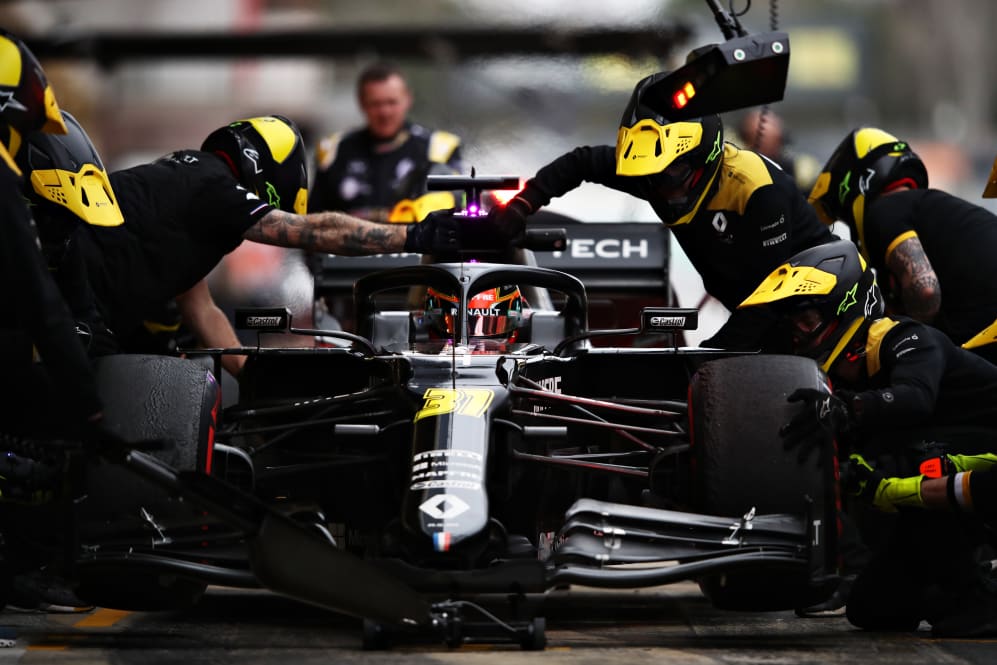 Their refurbishment and extension of the factory is complete, their recruitment drive almost done. The foundations are in place. A lot of work has gone in over the winter to improve reliability, particularly at their engine base in Viry which has been a particular weakness for the French manufacturer - and the early signs are very positive.
"We are definitely ready as far as reliability is concerned, it was pretty strong for us at this test," said Ricciardo. "In January the reliability of the dyno and everything back at Viry was positive. They racked up more kilometres than they ever had before in their endurance tests. So that was really positive. I think we are looking pretty good."
In terms of short run pace, Renault were the second best team overall, behind only world champions Mercedes, around one second off the pace according to our data (with the usual caveat of not knowing the precise fuel load). They were very competitive over the long runs, too, slotting into third, 0.7s/lap slower than Mercedes.
Perhaps the most impressive stat of all is the percentage difference in long-run pace seen in testing compared to the 2019 Abu Dhabi Grand Prix. Using Mercedes as a reference, Renault have made a 2.91% gain, more than any other team. Only Haas, McLaren and Williams made improvements in this metric.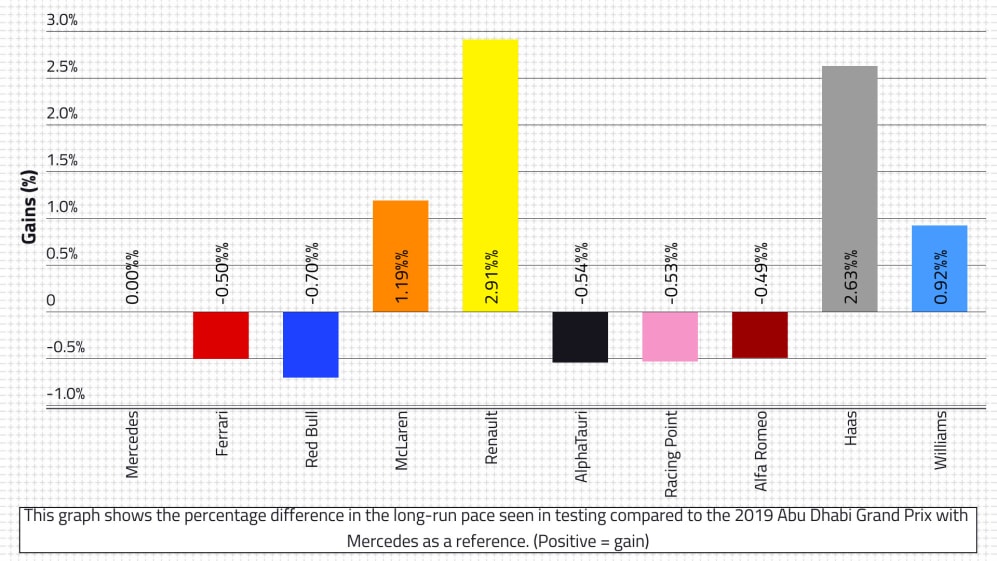 Two senior sources say from the data they have seen from winter testing, particularly concerning the long runs, Renault look like they are heading the midfield. In the shorter runs, the feeling is Renault are close with McLaren, Racing Point and AlphaTauri.
Ricciardo struggled to get comfortable with the car over the course of his first campaign with the team, but he has been much happier with the R.S.20 after just six days of testing. The Honey Badger reckons Renault have improved the overall balance of the car and feels the rear of the car is more stable, which has allowed him to get out of the corners a bit harder and thus carry more speed.
POWER RANKINGS: From 10 to 1 – where do the teams stand ahead of Australia?
But there's still a desire for more grip and more downforce – what all drivers and teams crave. It's for this reason that while they are looking capable of winning the midfield battle, at least at the start of the season, they are still some way off the top three – Mercedes, Ferrari and Red Bull.
Progress in F1, though, takes time. And heading the midfield this year, and showing improved reliability and performance, will be important in justifying their presence in Formula 1 going forward and give them hope they can make the most of new regulations for 2021 and get them closer to recapturing the glory days last experienced back in 2006…
READ MORE: Our writers' predictions and hot takes on the 2020 season