Feature
DO SAY, DON'T SAY: Your quickfire lowdown on Renault for 2020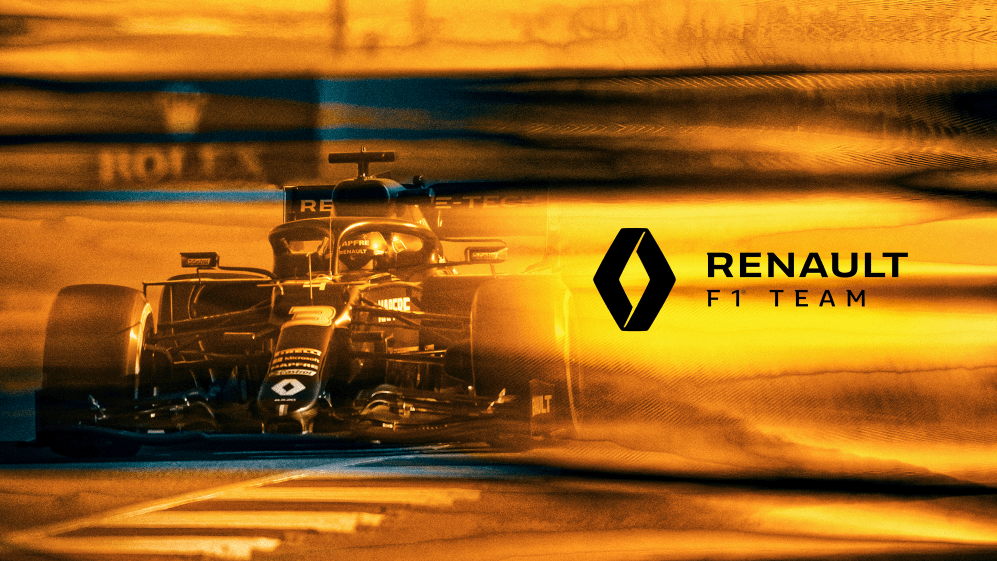 Winning in Formula 1 – and this may be stating the obvious – is hard. When Renault returned to F1 in 2016, then-Chief Technical Officer Bob Bell – not a man given to hyperbole but one who knows a thing or two about winning – said it would take five years for the Regie to get back to the top. While that's now looking a trifle optimistic, there are, at least, the green shoots of recovery poking through. Here's hoping they're not nettles.
Last year's ranking: 5th
Driver line-up (2019 ranking): Daniel Ricciardo (9th) Esteban Ocon (–)
2020 F1 Car: Renault R.S.20
DO SAY: Clear progress being made…
Building – or, in the case of Renault, rebuilding – an F1 constructor is not the work of a moment. Returning to team ownership in 2016 after five years away, Renault inherited a mess at Enstone with a team under-resourced and a car off the pace.
READ MORE: Our writers' predictions and hot takes on the new season
They've gradually refreshed and reinvigorated, and continually restated their case that getting back to the top of F1 is a long-term project. Winter testing suggested the R.S.20 is a step in the right direction, and the team are optimistic they have potential to finish races on the podium.
DON'T SAY: How's the customer team doing?
Rob Smedley, sometimes of this parish, once suggested that, if a customer team is beating the works team that supplies it, then the works team is obviously doing something wrong.
Which suggests Renault have plenty of work to do, since they've struggled to get the better of their power-unit customers in the last few seasons. It was just about acceptable when they were behind Red Bull Racing; less so when it's a recovering McLaren beating them to fourth in the championship like last year.
READ MORE: Is 2020 make or break for Renault? 5 takeaways from their season launch
Renault have the drivers, the facilities and the backroom talent to move forwards, and the pressure really is on for them to win what promises to be an enthralling midfield fight.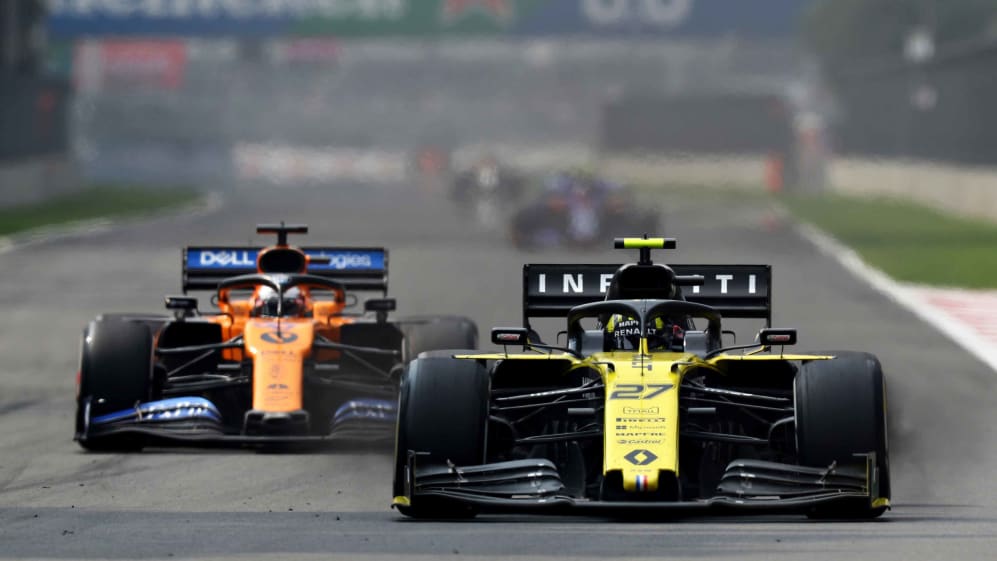 DO SAY: Ricciardo and Ocon… wow!
Renault may have certain weaknesses but the driver line-up isn't among them. Signing Daniel Ricciardo was a coup that underlined Renault's intent to do more than just make up the numbers.
WATCH: Daniel Ricciardo opens up ahead of 2020 season
He seemed at first to struggle with the transition from the champagne-and-caviar Red Bull to the burger-and-fries Renault but once he came to terms with the limitations of the kit, Perth's finest was back to his scrappy best in the second half of 2019 and Renault can expect their team-leader to hit the ground running this season.
Having Esteban Ocon in the other car is massive. While there may have been a political desire to secure the services of a French driver, getting one of Ocon's undoubted ability is a huge bonus and after a year on the sidelines, he's going to be hungry…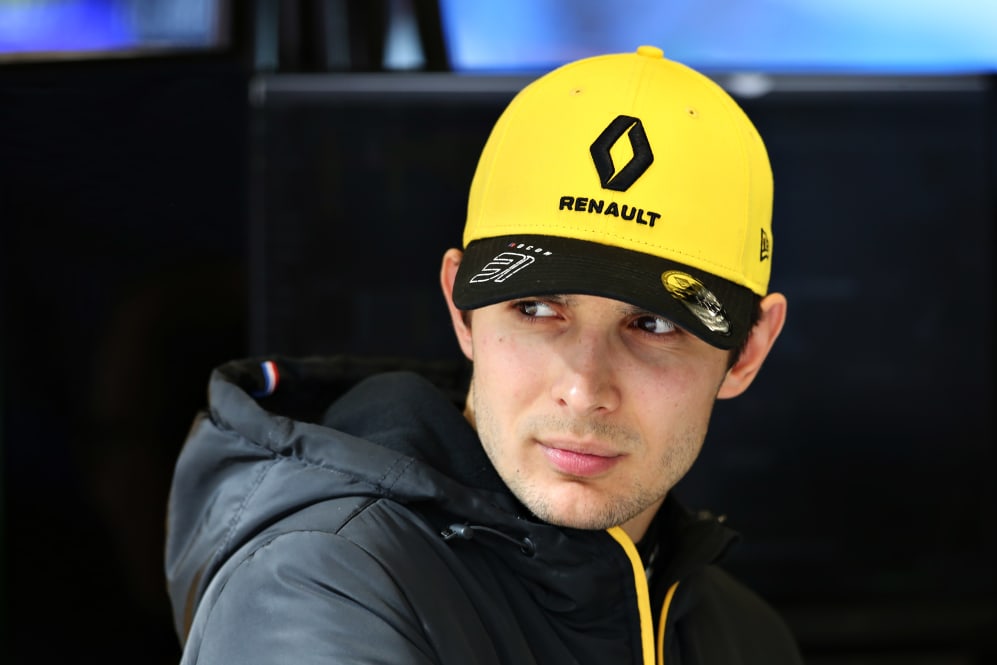 DON'T SAY: Ricciardo and Ocon… ow!
Off the track, you'd struggle to meet a nicer pair of drivers than Ricciardo and Ocon. When the visor's down, however, they tend to be a little bit more hard-boiled.
Ultimately that's going to be to Renault's advantage – unless the only people they're racing are each other. Both have previous when it comes to fratricidal road rage (though both will claim they are more sinned-against than sinning) and neither is in a position to settle for second-best this year.
READ MORE: Renault team mates Ricciardo & Ocon reckon they can avoid clashes
With his experience, status and trophy cabinet, Ricciardo needs to put Ocon firmly to bed if he is to realise his ambition of becoming a world champion one day.
Equally, Esteban isn't going to simply accept that as the established order. Passed over for Mercedes' second seat this year, he had a point to prove and the perfect benchmark against which to prove it. If this pair is lining-up side-by-side on the grid every week, Renault might have to bring plenty of spare bodywork, quick glue and tank tape.
What else you need to know
Ins and Outs:
Slipping from fourth to fifth in the championship was always likely to result in a little bit of corporate scapegoating and, with engine performance not Renault's most pressing problem, it was always likely to come from Enstone rather than Viry-Chatillon. The gentlemen encouraged to fall on their swords were Technical Director Nick Chester and head of aero Pete Machin. They are respectively replaced by Pat Fry, who joins after a successful locum stint at McLaren, and Dirk de Beer, who left Williams shortly before the wheels properly came off.
Stat Bomb:
Depending on how you look at it, Renault are either the third or the fourth most successful engine manufacturer in the history of F1, behind Ferrari and Mercedes. Ford/Cosworth have 176 victories and Renault have 168… plus the nine wins scored by Red Bull Racing with their Renault engines branded as TAG Heuer. Only 35 of the Renault-powered victories have come in Renault chassis.