Feature
Esteban Ocon on Renault's fight for P3, Alonso's return, and driving the Nordschleife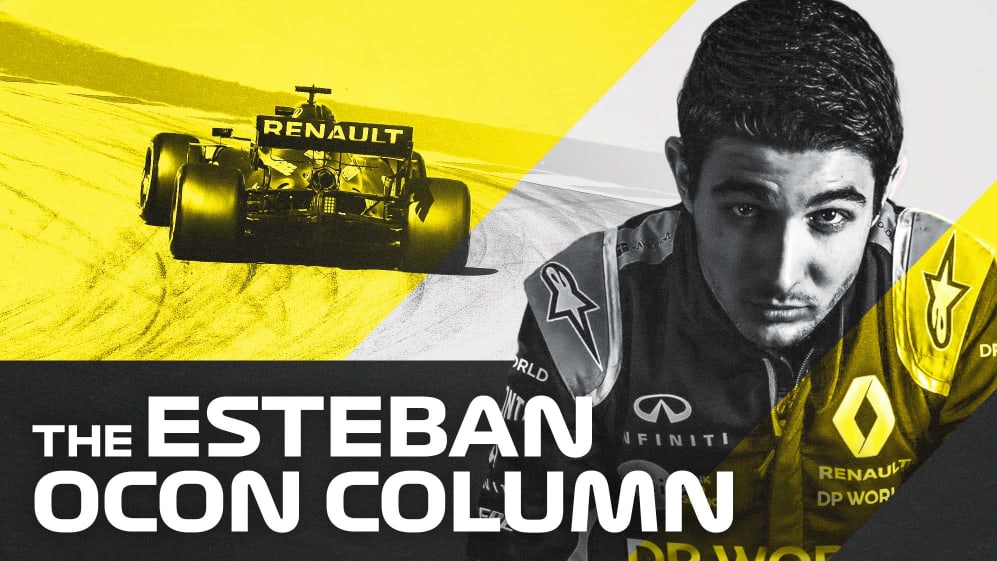 Salut à tous. It's been another intense part of the year with the recent races across Germany, Portugal and Italy where we've revisited some classic circuits, which I've raced at in my junior days.
Clearly, the team is performing well at the moment, but I haven't quite been able to showcase that on my side fully with some reliability issues taking away some potentially good results.
We're third in the championship and it's important we keep pushing for these final four races and make sure we're in that position by the end of the season.
Fight for third
I think, as a team, we wouldn't be kidding anybody if we said we'd expected to be third in the championship 13 races into the season. But that has been down to a really big team effort from everyone executing the races trackside and all the preparation and hard work at Enstone and Viry. I do feel we deserve to be in this position.
We've shown, especially more recently, we are quick at a number of different circuits as well as in varying conditions. We also know our competitors are fast and are not making it easy for us.
I must say, Daniel has been in incredible form. The feeling in Germany when he got the podium meant a lot to the team and to see everyone with a smile on their faces in Parc Ferme meant a lot.
It's no secret that I aim to be up there soon, and I want to make sure I'm contributing my part to the team effort. I know the ability for strong results is there on my side of the garage, but I've retired from two of the last three races with technical issues.
READ MORE: Renault apologise to Ocon after third retirement in five races at Imola
We must finish races and I know, if we do, we can be up there. Portugal was a damage limitation race for us as team as we didn't quite have the pace to break closer to the top five, so to score points was still a good result. I definitely enjoyed my first stint, it just kept going on. I believe I could have finished the race quite comfortably on those set of tyres!
It's great to be able to say that we're third in the championship but, actually, for now, it doesn't matter so much. It only counts at 7pm on 13 December in Abu Dhabi when the chequered flag comes out. That's when it matters.
Alonso getting involved already
It goes without saying that having a two-time world champion getting involved is very beneficial. It's quite clear that Fernando is taking his return seriously and I see that as only positive. He's becoming more involved recently and he joined us at the track for part of the weekend in Imola.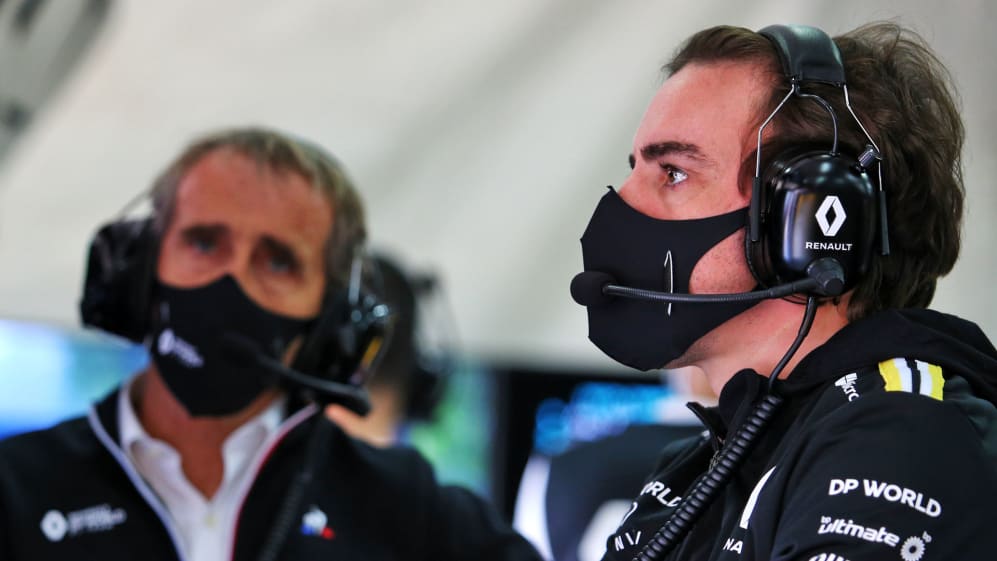 But our focus at the moment is finishing this season off as strongly as possible before we turn our attention to next year. He's here to succeed, as am I and the team.
READ MORE: Ocon explains how Alonso is already helping Renault's bid for P3 in 2020
Nordschleife Fun
It's not all so intense at race weekends and if we can find some time to have some fun then we'll take it! Earlier in the year I brought my PlayStation to the track to fit in some games of FIFA. But, in Germany, we had the chance to drive the legendary Nordschleife prior to the race weekend. It did not disappoint. I've driven quite a few laps of the track on video games, so I do know it pretty well.
The team managed to organise the track to ourselves for 30 minutes so that was four laps. I was given the Alpine A110, which was a real privilege. Even if it was cold and a bit damp, it was still a lot of fun trying to find grip and take on all the different corners.
What an amazing place. The way it dips through the trees and weaves through some beautiful combinations; I really loved it. Cyril managed to join me for a lap, which he really enjoyed! I might plan to go there again on a warm, dry day. I'll probably bring my dad along, as a mechanic, and we can give it a real go. Watch this space!
Unwinding and preparing
One thing I've learnt this year is finding a balance between switching off and taking time to recharge the batteries and ensuring I'm well prepared for a race, or a series of back-to-back races.
I've been home between the recent races to spend some time with my girlfriend. It's difficult to meet up with friends at the moment with the world how it is, so I do like to play online on my PlayStation and have some fun there.
As well as that, I try and make sure I'm preparing for the next race and sometimes, even the one after that. I do have a small simulator at home to practice the tracks. It's not exactly like the real thing but it's very helpful for learning the layout of the circuit and what to expect when we're there.
It was really good for learning Portimão and the Nordschleife, of course! I already had some previous experience of Imola from racing there in Formula 3. I'll be doing the same for Turkey, since I've never been there, and maybe try a little bit at the outer Bahrain circuit.
READ MORE: F1 to use Bahrain's 'outer track' for Sakhir Grand Prix, sub-60s laps expected
This next month is going to be exciting and challenging and I look forward to seeing how it plays out. I feel really determined for some good results to end the season well. There's a lot at stake but I know as a team we have the ability to achieve our targets.
The important thing is everyone's health. I hope everyone stays safe and healthy during these tough times and if we can put on a show for people watching at home, then that's definitely something positive.
See you soon, merci!
Esteban