'Even Mercedes struggled' – Haas philosophical on scoreless Silverstone as team prepare for more pain in Spain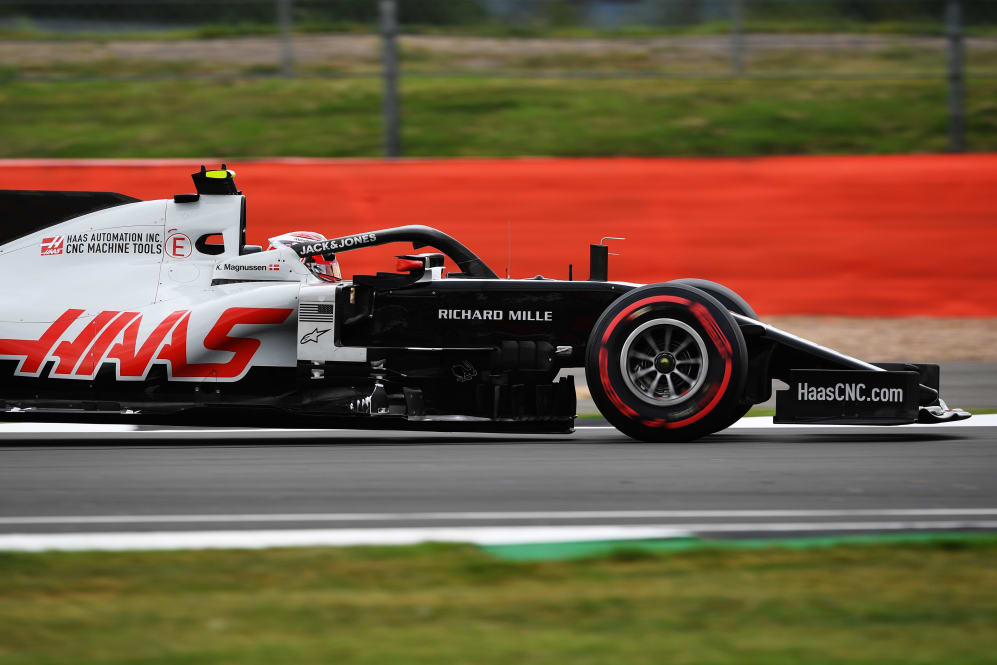 Another scoreless race from Haas at the 70th Anniversary Grand Prix will not get the team down, says team principal Guenther Steiner – especially as they saw bigger outfits struggling in similar fashion at Silverstone.
Haas have only scored points on one occasion so far this season, with Kevin Magnussen picking up a single point for 10th place when the team gambled on strategy at the start of the Hungarian Grand Prix. Gene Haas' outfit are trying to negotiate this season without upgrades due to the unique nature of 2020, and Steiner admitted that the team's performance at Silverstone has only reinforced his belief that it will be a tough year.
POWER RANKINGS: Who's the new king of the leaderboard after the 70th Anniversary GP?
"I think what we are trying to do is get the best out what we've got, nothing else," Steiner said. "At the moment the [plan] is we try to get through. If we can get through, then there will be better days ahead.
"But this season will be challenging, I said that from the beginning. It will be a challenging season after what we have learned after the first two races in Austria. We just keep on working hard and trying always to get the best out of what we have got."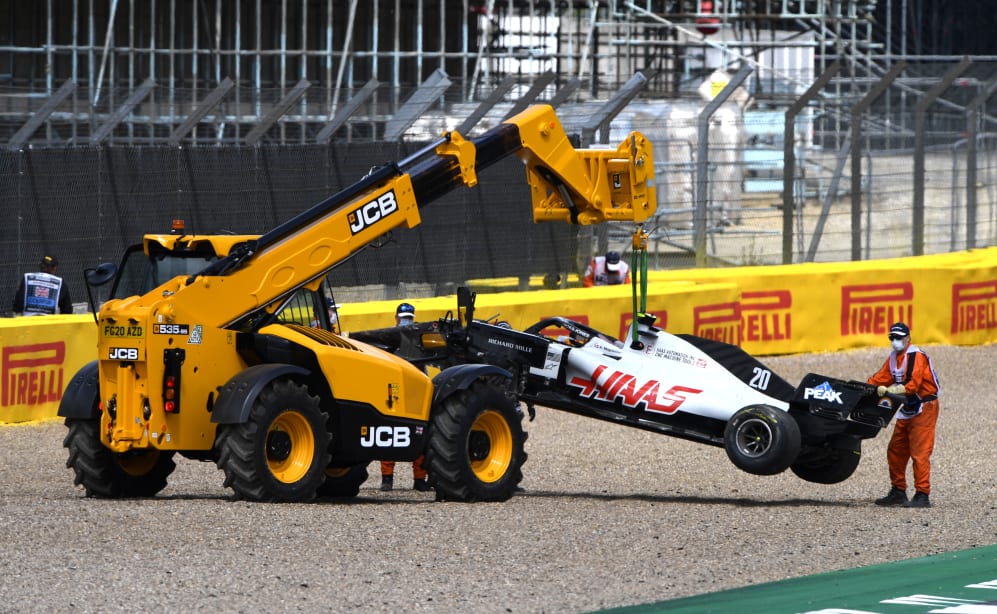 After enjoying a fantastic getaway, Magnussen retired late on in Sunday's race, while Romain Grosjean was limited to 16th at the chequered flag, both drivers struggling heavily with the tyres in hot conditions.
"It wasn't great, as you saw," said Steiner. "Kevin just couldn't keep his tyres together, he kept on wearing them out and at some stage it was just getting too dangerous to keep on changing tyres. Blisters and vibrations, we had to retire him for safety reasons obviously.
WATCH: Kevin Magnussen says his car 'just wasn't working' at Silverstone
"Romain, we tried, and sometimes the risk is not worthwhile based on what you are risking for, so we decided to get him in and that was it then. We struggled really with the tyres to manage them, the rear tyres.
"Mainly it was the soft tyres in the race, the higher temperatures and the higher pressure. I think the combination of all that was fatal. Some people made it on a one-stop but I think that was on the edge for everybody at the end. It was the same for everybody and even Mercedes struggled, which says it all."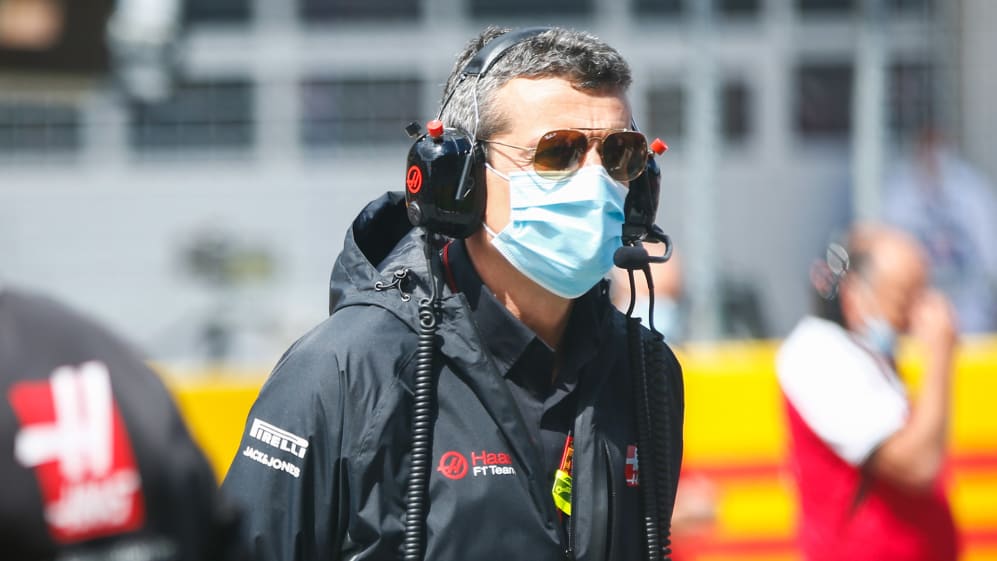 Like Mercedes, Steiner didn't see such struggles coming for Haas based on Friday practice, so he's unsure how difficult the Spanish Grand Prix is likely to prove as the latest triple header comes to an end.
"It's so difficult to say because also here, the step softer we didn't anticipate this big a problem in the race. We didn't actually anticipate them after testing on Friday, some of the tyres came out completely different than we anticipated, but then you have to think we increased the pressures as well. So it's a combination of things and until we test the tyres on Friday [in Spain] it will be difficult to make a prediction."
2020
Constructors' standings after 70th Anniversary GP
POSITION
POINTS

1

Mercedes

180

2

Red Bull Racing

113

3

Ferrari

55

4

McLaren

53

5

Racing Point

41

6

Renault

36

7

AlphaTauri

14

8

Alfa Romeo Racing

2

9

Haas F1 Team

1

10

Williams