Feature
Every point counts in this super-tight title race – but would Red Bull really deny Perez a home win to help Verstappen?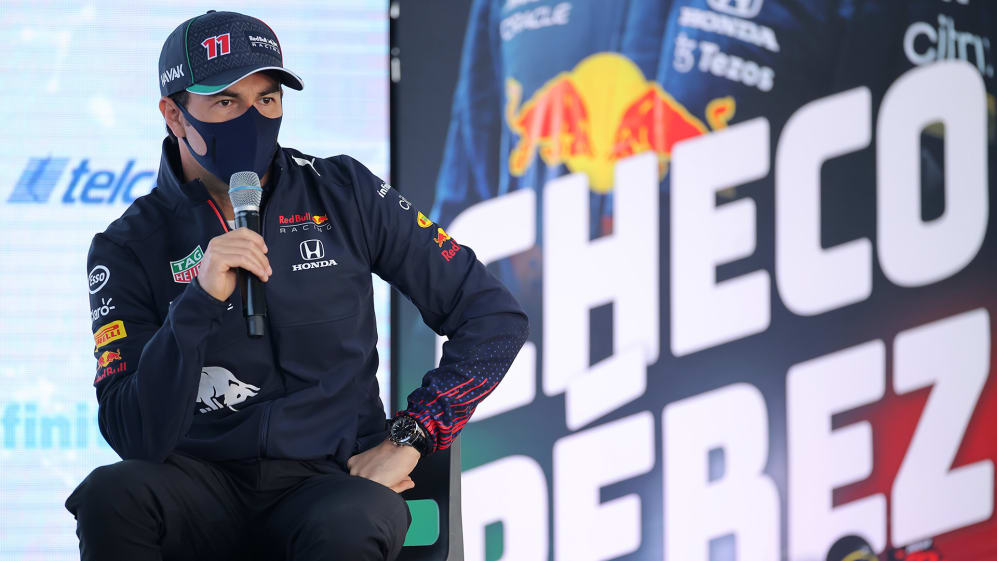 Seven Eiffel Towers on top of each other. That's how much higher the Autodromo Hermanos Rodriguez – home to the returning Mexico City Grand Prix – is above sea level, but it's not just the altitude that is set to take our breath away this weekend…
F1 is enjoying its most exciting championship fight in years with Max Verstappen and Lewis Hamilton separated by just 12 points with five rounds to go. History says that Red Bull, whose Honda power unit has traditionally coped best of all with the thinner air in Mexico, are the ones to beat here.
READ MORE: 'I always want to win it the right way' – Hamilton hopes the title won't be decided by on-track collisions
And while Hamilton accepts that Red Bull are likely to have the edge, the up and down nature of this championship means there's always hope.
"We thought that we would be stronger for example in somewhere like Austin and they [Red Bull] were much stronger than us there, particularly in the race so I really can't predict it," he said on Thursday evening. "What I do know is (2019) they outqualified us here and they were down on power compared to us through the year.
"Now they're ahead on power, there or thereabouts, and they've got a very strong car that has been affected less by the changes in the rules that we were affected by. So they're going to be rapid this weekend – I think last year they were almost half a second ahead of us.
"Our car is not better than last year's car I would say with those changes so it will be interesting to see how we fare with them again this weekend."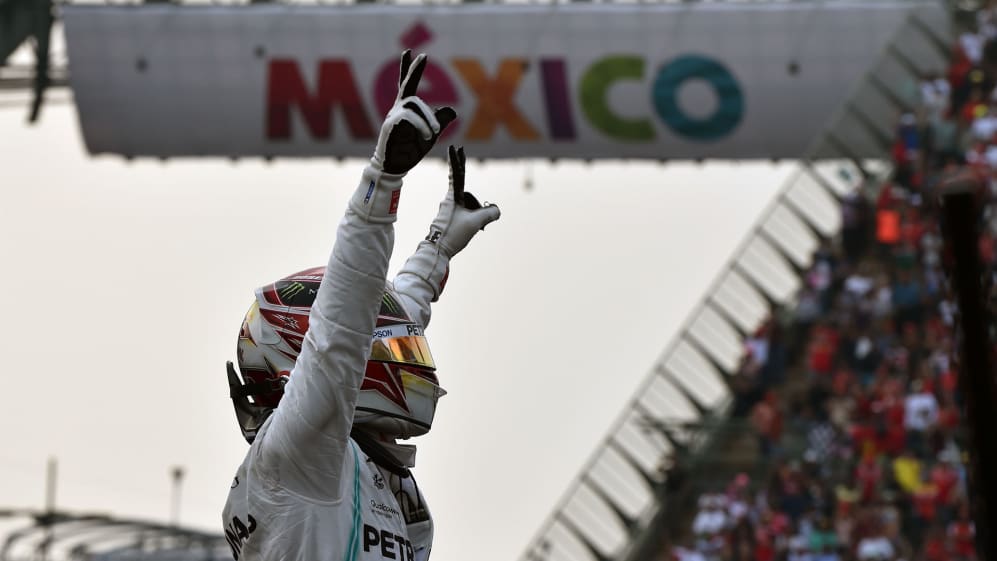 His team mate Valtteri Bottas echoed Hamilton's sentiment that Mexico City has normally "been a pretty good track for Red Bull" but that the Silver Arrows have been working hard and trying to learn the lessons from previous years. And when we chatted in the paddock on Thursday, he reckoned they should be able to run the engine at a higher level and in turn demonstrate better performance.
Understandably, Red Bull are playing expectations down – they know all too well that being favourites is by no means a guarantee to deliver victory. "As I've said before, it's all about details," said Verstappen. "You can look good on paper but you still have to nail your set-up and all the combinations around it. It might look good for us but we have to, again, be on it from FP1 onwards and make sure that we go in the right direction in the car."
WATCH: Mansell's Peraltada pass and Perez's homecoming – 5 feelgood Mexican moments from F1 history
This is Verstappen's first F1 championship fight, but as the prospect of winning the title gets ever closer, the Dutchman isn't planning on changing anything. "My approach will be the same as the whole year," he said. "I always try to score the most available points out there and of course race hard, like Lewis does and like everybody else does. Of course I'll always try to keep it clean."
But this weekend isn't just about Hamilton and Verstappen. If anything they are a sideshow for the Sergio Perez extravaganza. The Mexican – plastered on billboards across the sprawling city - has long been a superstar here, but the ante has been upped this year as he arrived on home turf in a car capable of fighting for pole position and the win.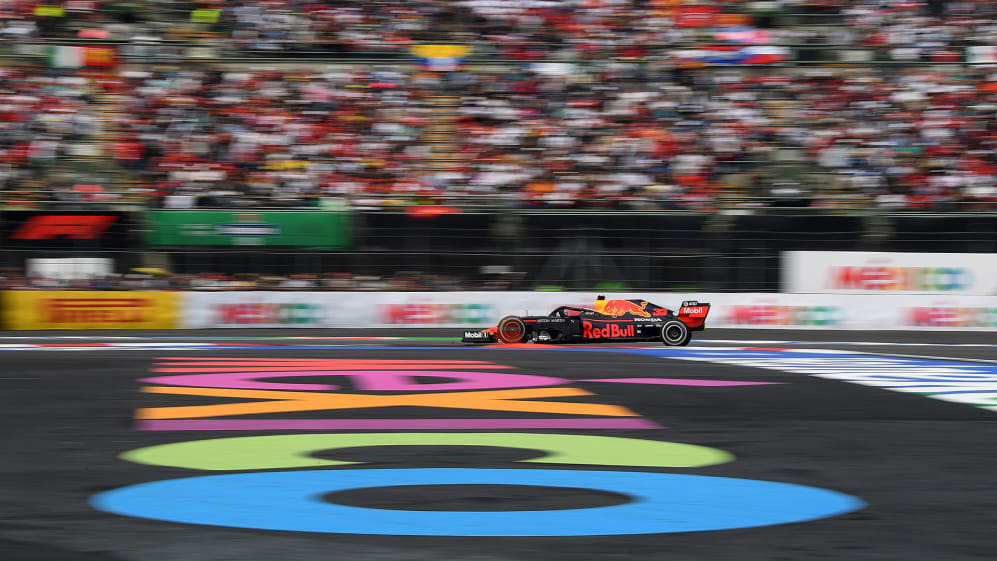 That's all the 140,000 fans who turned out for his demo during a working day on Wednesday want. That's all the 360,000 fans who will be packing out the Autodromo over the weekend will want. That's all the whole of Mexico will want.
The good news for his loyal faithful is that Perez is on a good run of form, the Mexican having unleashed some potential on a Saturday which has in turn allowed him to make more of his race day prowess. He is a genuine contender for the race win here.
"I really want to carry on my form," said Perez. "I'm feeling more at home now with the team and the car, and I really hope I can put a great Saturday [together], because overtaking here is generally very hard. We put a lot of demand on the brakes and the engines, so it's always a very tricky race if you are not at the front. So I look forward to putting together a good qualifying."
Much of the chatter in the paddock on Thursday was about what Red Bull would do if Perez found himself leading from Verstappen. Would they enact team orders and ask the Mexican to move over, and give up what might be his only chance to win on home soil? Or what if Perez is third and Verstappen fourth? Will they deprive the 30,000 in the stadium from seeing their hero on the podium? The Red Bull senior management could well find themselves with some huge decisions this weekend.
READ MORE: 'We'll see' – Perez non-committal on whether he'd give up home win to Verstappen in Mexico City GP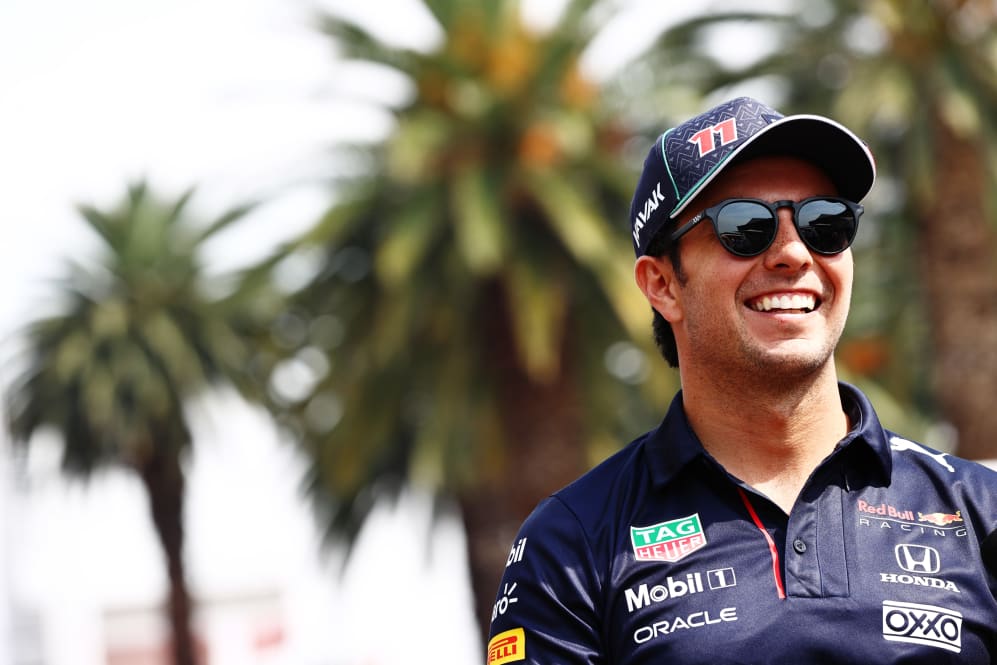 Daniel Ricciardo, who was sat next to Perez in the press conference on Thursday, was asked if he would give up a home win. The Australian, who has not won his home race yet, said: "Right now my answer is no, no I would not. Look, if it was the last race of the season in that position swap literally meant the world or not, then that is a more complex decision-making process. But a home win is something that you dream of as a kid, and if it is something you have earned on track, then it should be yours for the taking."
When it was put to Perez, the Mexican said: "I think it will be a great problem to have from my side. It always depends on the situation, because most of the decisions are usually taken during the race and the heat of the event. I think depending on the circumstances, we'll see. But I'm pretty sure that the whole team, Red Bull, everyone wants me to win this weekend."
READ MORE: With five races to go in 2021, which circuits will suit Red Bull, and which Mercedes?
He added: "I think everyone is so enthusiastic, everyone in my team, the crowd, it's a very special venue for us. It's a very intense fight but we'll see during the race. I'm pretty sure everyone in the team, if there's a race they want me to win, it's this one. I'm sure I have full support from everyone in my team."
Checo has the support of a nation, too. But will he have the pace, the fortune and the blessing of his team in order to deliver the win? And what impact will that have on the on-going Verstappen and Hamilton battle? A tantalising prospect lies ahead this weekend. Don't miss it!