Feature
Everything you need to know about the F1 Sprint format as it returns this weekend at Interlagos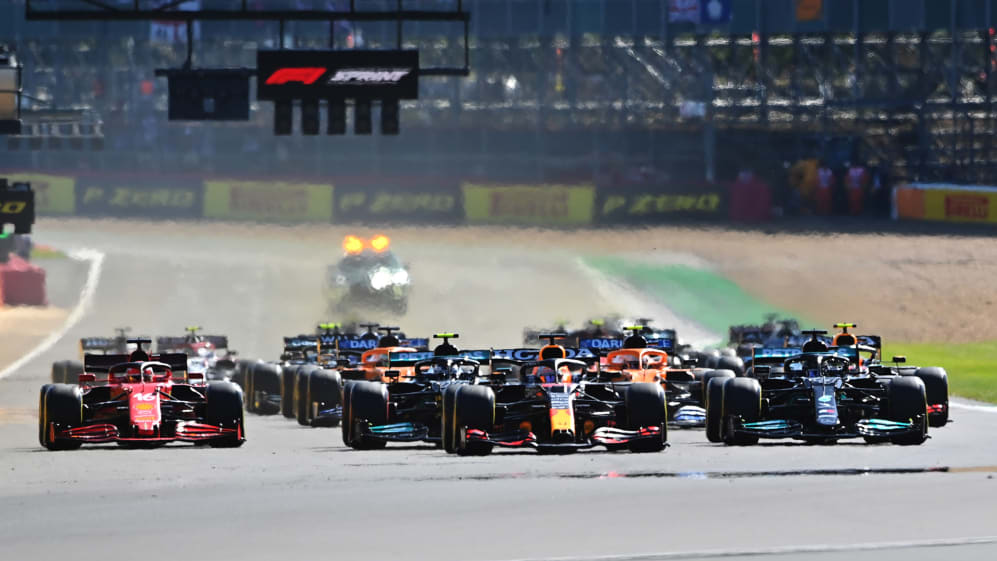 F1's new Sprint format made its debut at Silverstone back in July, before returning in September as part of the Italian Grand Prix at Monza. And it's back again this weekend in Brazil at the Sao Paulo GP – and if you need a reminder of what exactly it is and how it all works, here's your one-stop shop guide to the revised weekend, from the tension of Friday's flat-out qualifying session through to the chequered flag on Sunday afternoon…
What's the format?
F1 Sprint is a race run over 100km (in Sao Paulo's case, 24 laps) and lasting around 25-30 minutes. It is designed to provide a short and fast-paced racing spectacle – similar to a Twenty20 cricket match – with drivers racing flat-out from start to finish without the need to pit.
Points are awarded to the top three finishers, three for the winner down to one point for third. There isn't a podium ceremony, as that honour remains the privilege of the top three in Sunday's Grand Prix, however there is a special post-Sprint presentation for the top three.
The finishing order of the race will define the grid for Sunday's showpiece event – the Grand Prix, where the traditional format remains unchanged.
There will be a more modest grid procedure for the Sprint, with media and guests permitted on grid as is the case in non-Covid times for the Grand Prix, but moments such as the national anthem will stay unique to Sunday's main race.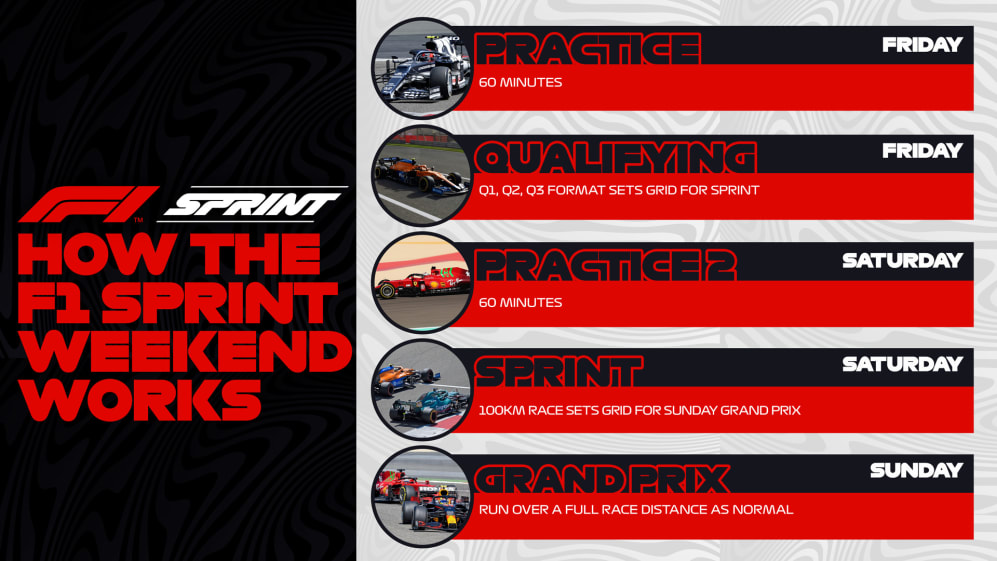 So what happens to qualifying?
The one-hour session, split into three segments, that has yielded plenty of drama in recent years, is still a big part of the show. However, it moves to Friday, giving the first day of track action some gravitas and a crescendo event.
The session is also happening later in the day, to make it easier for fans who are working to watch.
The tyre rules change for this session, with only soft tyres permitted throughout. As a result, teams and drivers will be free to start Sunday's race on any compound, rather than having to run the tyre they qualify on in Q2.
READ MORE: F1 Sprint, driver market reaction, and the tifosi's return – 5 fascinating storylines ahead of the Italian GP
And what about practice?
There will be just two practice sessions during the weekend, each lasting one hour.
The first will take place on Friday lunchtime, with teams able to use any two sets of their weekend allocation of 12, which has been reduced by one set because there is reduced running in total over the three days, aside from the sets they must put aside for qualifying (five sets of softs) and the race (two sets of tyres, free choice).
It is thought the teams will use the harder compound to get their basic set-up and potentially one soft as they start to look at performance.
READ MORE: What tyres will the teams and drivers have for the second F1 Sprint and Italian Grand Prix?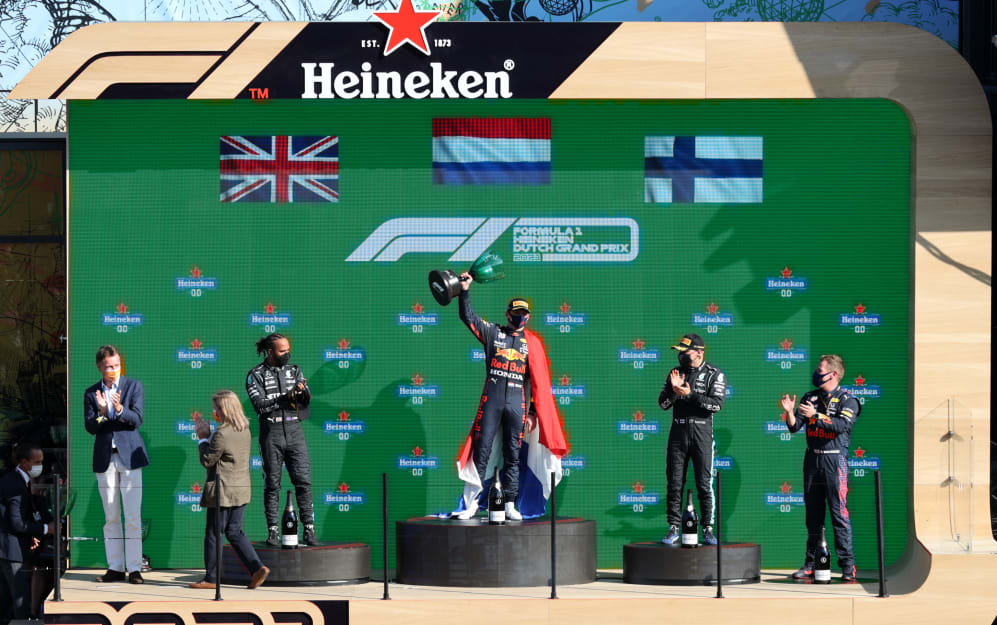 The cars will then enter Parc Ferme after FP1, before being released for FP2, which will take place on Saturday morning. Here, they will be able to use one set of tyres, of their choice.
They will then return to Parc Ferme ahead of F1 Sprint, before being placed back in the quarantined environment overnight ahead of Sunday's race.
What if it's wet?
If FP1 or Qualifying is held in wet conditions, teams will be given an additional set of intermediates tyres, but must then return a used set of those before F1 Sprint.
If F1 Sprint is wet, the teams may return one set of used or intermediate tyres afterwards, to be replaced with a new set.
FORM GUIDE: Who'll bring the magic at Monza for this weekend's Italian Grand Prix?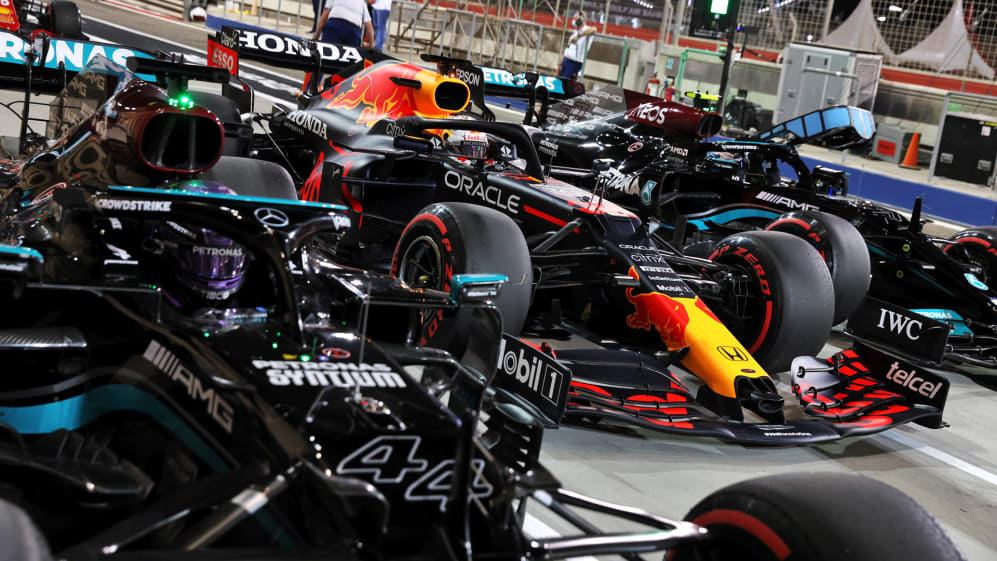 How does Parc Ferme work?
Rules forbid the changing of major components in Parc Ferme to avoid teams moving to create special 'qualifying cars' while also limiting the number of hours required for preparing the car for the following day.
However, some wriggle room on car reconfiguration is permitted to make Saturday's FP2 session more useful.
For safety reasons, teams can change brake friction material for a new, identical set that was used in qualifying and F1 Sprint ahead of the Grand Prix. Brake ducts can be changed, too.
Allowances have been made for power unit and gearbox cooling adjustments should the ambient temperature change significantly (a change of 10C or more recorded by the FIA's appointed weather service provider) while weight distribution may be altered.
Should a front wing be damaged in F1 Sprint, for example, and the team has run out of latest specification front wings, they can run a previously used specification without penalty. Previously a change of specification, either for a new or older component, would have triggered a penalty.
Between qualifying and F1 Sprint, teams are permitted to change or adjust suspension elements – springs and dampers – or alter camber, toe or ride height of suspension components defined in Article 10.3 of the Technical Regulations.
What's the plan for the Sprint in the future?
If the format is judged to be a success after running it at three events in 2021, the idea is to roll it out at selected weekends in the future, rather than at every Grand Prix.
"I'm not sure this format would be as successful at Monaco," says F1 Managing Director, Motorsports, Ross Brawn. "We're considering these weekends being Grand Slam events, spread through the season, so it is something different.
"I don't think it'll go to the whole season, I think it'll be a limited number of races, but that is to be decided."