Exasperated Sainz rues slow pit stop at Silverstone and 'consecutive setbacks'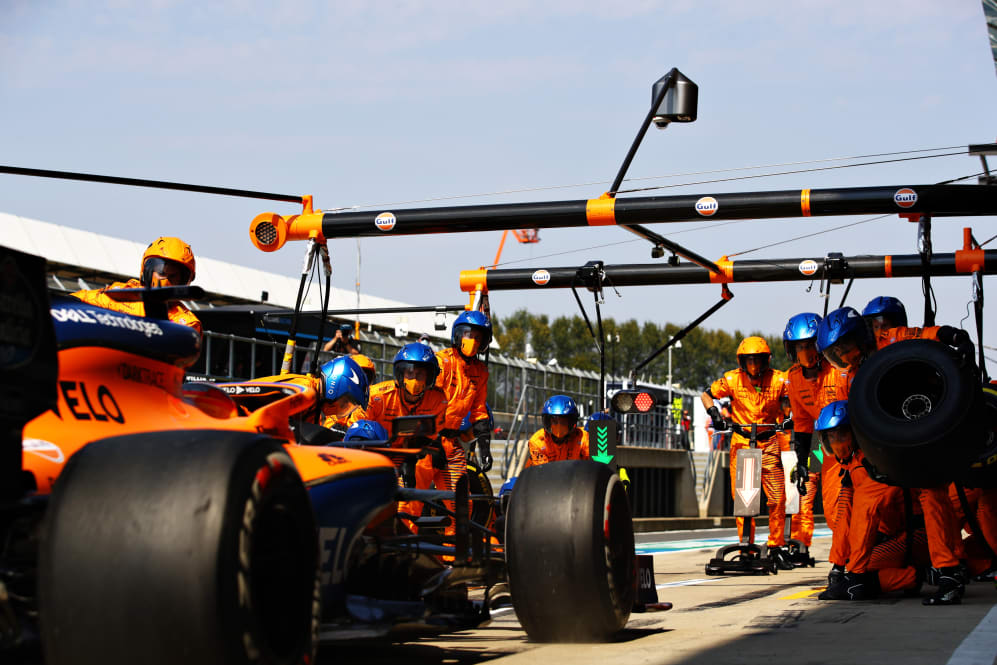 Carlos Sainz cut an exasperated figure after the 70th Anniversary Grand Prix, where a slow pit stop cost him nearly six seconds and undid all his hard work for what he called an "easy" points finish. It bookended a frustrating pair of races for the Spaniard at Silverstone as a tyre issue cost him points in the British GP a week earlier.
"I'm starting to get a bit frustrated and a bit out of words because nothing seems to go right for me at the moment," said Sainz after the 70th Anniversary Grand Prix.
READ MORE: Norris surprised at points finish after 'worst stint I've ever had in my life' at Silverstone
"We lost a lot of time today in the pits and I don't think it's the [team's] fault – I don't want to be tough on anyone. I think we had a mechanical failure. It's not something to be tough about but, as a competitive driver that I am, I'm obviously very disappointed."
Having qualified a sub-par P13 – he's managed an average qualification of 5.4 over five races – Sainz was P4 by the time he pitted on Lap 22 thanks to solid race pace and a longer first stint than most. It was then that the costly pit stop took place, as his crew struggled with the front-left wheel and Sainz then had to stamp on the brakes to avoid an unsafe release, with Esteban Ocon flying past in the pit lane. That was after earlier avoiding a spinning Sebastian Vettel at Turn 1 on the opening lap.
He explained: "It was a strong start avoiding Sebastian in Turn 1, and then we were just cruising after [my opponents'] first round of pit stops. I stayed out on the hard tyre, we were starting to overcut everybody and create a big tyre delta, which would have put me in a very strong position for the rest of the race but, again, another five seconds or something lost in the pit stop – and from there on [we were] back into traffic and back into a very bad position.
"The hard work, undone. Another tough day," he surmised. "It was pretty easy [to score points]. I think the hard work was done in the first stint and we were looking very strong after that."
WATCH: Say What? Vettel and Verstappen star in the best of team radio from the 70th Anniversary GP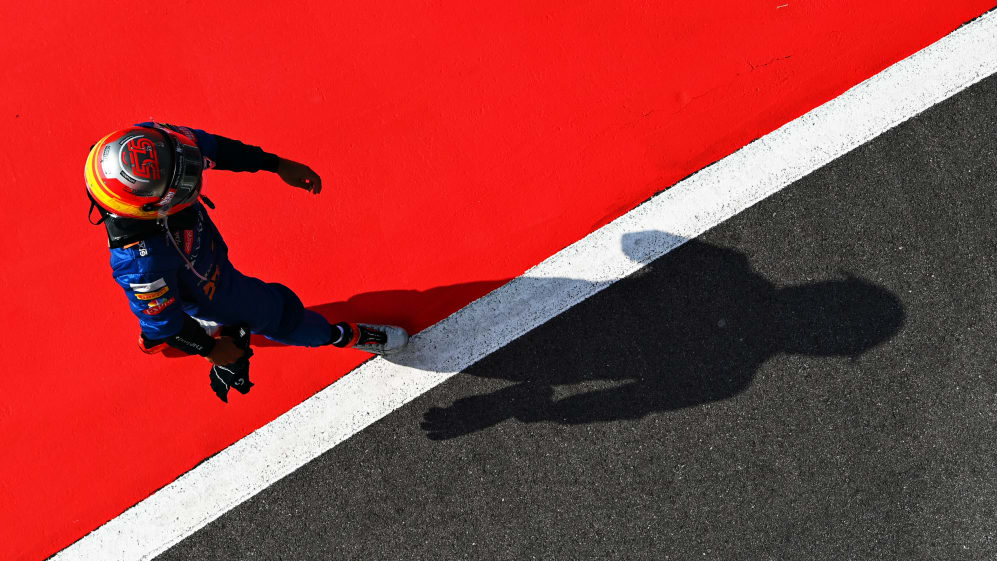 This latest setback came after a tyre issue at the end of the British Grand Prix had Sainz drop from P4 to P13 on the penultimate lap. In Hungary and Styria he encountered issues in the pits again that had him settle for ninth in both of those races.
"I guess I drove well today, I was happy with how the race was going and I just need to turn the page quickly," he said, looking forward to his home race, on August 16 at Circuit de Barcelona-Catalunya.
In his final season with McLaren, Sainz sits 11th in the drivers' championship with 15 points while team mate Lando Norris is fifth with 38 points. However, after the first five races of 2019, Sainz was 11th in the championship with 10 points – and he ended up sixth overall.