Norris surprised at points finish after 'worst stint I've ever had in my life' at Silverstone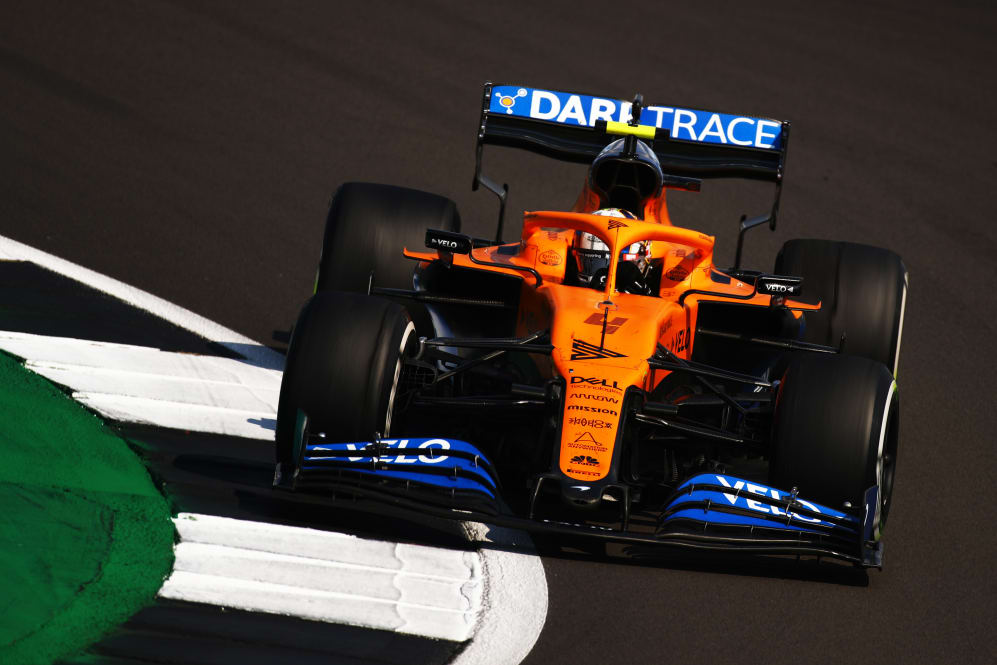 McLaren's Lando Norris admitted that he surprised himself by scoring points in the 70th Anniversary Grand Prix on Sunday, after saying it felt like "a terrible race".
Softer and less durable tyres for the second race in two weeks at Silverstone made it a difficult one for many including championship leaders Mercedes. And while Red Bull managed to curb the heavy tyre wear to win with Max Verstappen, Norris – who managed to finish ninth to pick up two points – says McLaren's problems were Mercedes-esque in nature.
READ MORE: The Winners and Losers of the 70th Anniversary Grand Prix
"This was much harder than last week's race," he said after the race. "Tyre degradation was a much bigger issue. I think we were always expecting it but my second stint was the worst stint I've ever had in my life."
"I'm surprised I was still P9 after what was feeling like a terrible race. So, I'm still happy, I think we could tell the Racing Points and everyone ahead, and even the Renaults, were much quicker. So to be able to battle them and have a good start and a [good] first stint was also positive."
Starting on medium tyres, Norris made it to P8 by the end of the first lap and pitted from P7 on Lap 12 for hard tyres. That second stint lasted 16 laps and Norris explained that he was confused why the hard tyres were blistering.
"I was just struggling with everything. I'm not too sure why. We're going to have to look into it afterwards. But [we had] massive vibrations from the blisters and everything, without feeling like I over-pushed in the stint to cause it. I thought I did a good job to bring the tyres in, but obviously not."
READ MORE: Hard-charging Albon revels in 'unbelievable' Red Bull pace after fighting his way to P5 finish
After pitting on Lap 29 for hards again, Norris wound up in P9 having lost a place to a marauding Alex Albon.
Having secured his first career F1 podium in the season-opener at the Red Bull Ring, Norris admitted that issues were slowly creeping into view for McLaren.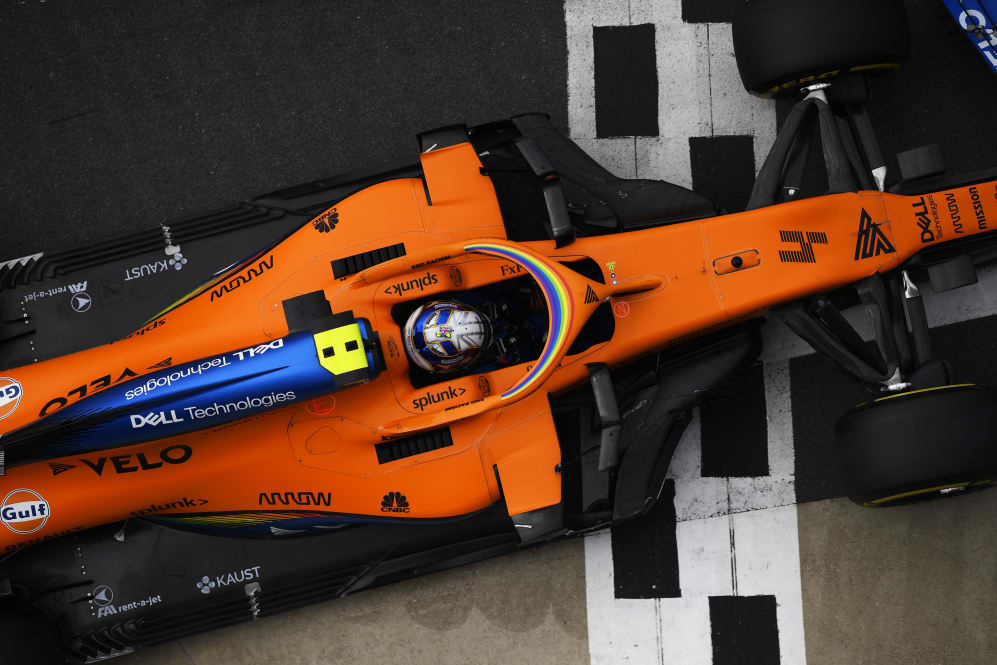 "Compared to some we did a better job I think, but still, it was much trickier than what I would've liked.
"I think we've got a lot of work to do on the car. These first few weekends have been very good for us but I think there's glimpses now – of qualifying yesterday, the race today – that have been highlighting issues with the car.
READ MORE: Ocon keen to 'fight with the bigger boys' after 'fun' drive to P8
"It's a good thing today that we're not only seeing the positives from it and we can see the negatives and we can try and work on it," he concluded.
Norris sits fifth in the championship, two points ahead of Red Bull's Albon, going into the 2020 Spanish Grand Prix at Circuit de Barcelona-Catalunya – where Norris retired last year in a collision with Racing Point's Lance Stroll.