'Exciting, cool and more pressure' – Drivers eager to try out new F1 Sprint format at the Azerbaijan GP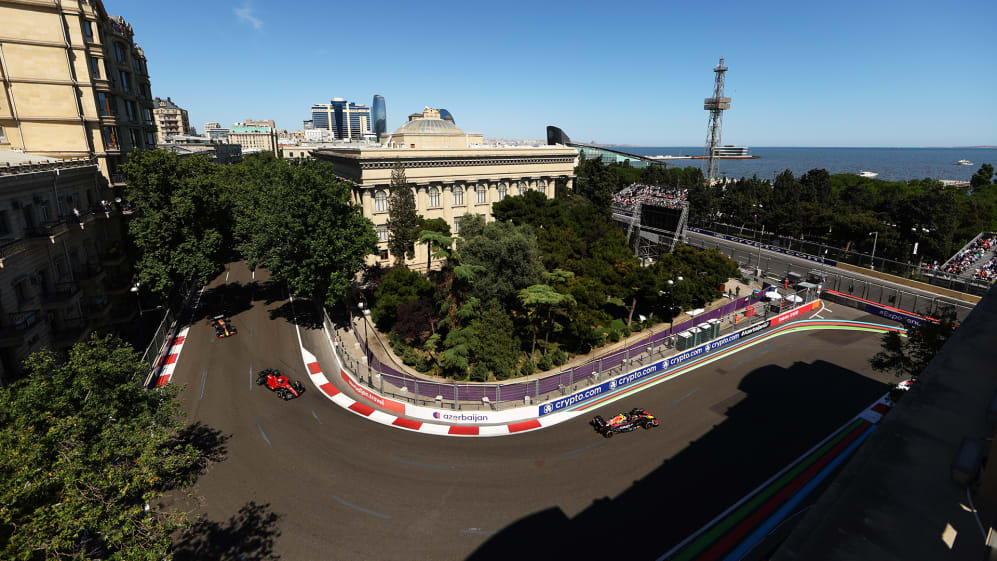 Formula 1 drivers have expressed their excitement over the revised F1 Sprint format that will make its debut at this weekend's Azerbaijan Grand Prix, before featuring at five other scheduled events over the course of the season.
A change to the F1 Sprint set-up for 2023 sees the arrival of a Sprint Shootout to set the grid for the continuing 100-kilometre Sprint race, with both sessions separated from the remainder of the action and having no bearing on the Grand Prix.
READ MORE: Formula 1 confirms F1 Sprint format tweaks for 2023 season
It means Friday will feature a single practice session and standard qualifying session to determine the starting order for the main event on Sunday, in theory giving drivers more incentive to push during the Sprint race.
Several drivers gave their views on the changes as they arrived at the Baku City Circuit, with seven-time world champion Lewis Hamilton "absolutely" backing them and tipping the weekend to be the "most exciting" so far this season.
"I think it's going to be tough for everybody, but we're all in same boat," he commented. "What a track to be able to do it at, where overtaking is possible – [we've had] great racing here.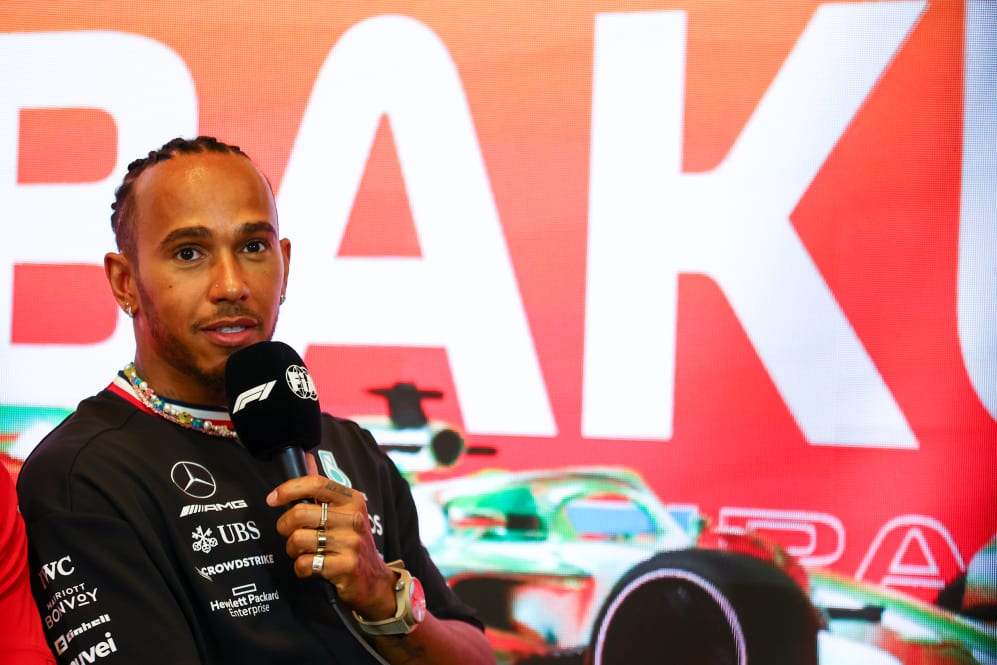 "It's definitely difficult to just have one session, you probably get 20 laps and then straight away you're into qualifying, but that's what we're here to do, right?"
Ferrari driver Carlos Sainz agreed with his Mercedes counterpart, saying: "The Shootout quali will be difficult, especially waking up in the morning and going straight into Q1. I need to do a good warm-up, mega cold shower, make sure I'm really woken up for pushing flat out in one of these cars, bumpy cars on the straight, first thing in the morning – it will be intense.
EXPLAINED: Everything you need to know about the 2023 F1 Sprint format
"Then the Sprint, 17 laps... It's exciting. I think more racing, more important laps in the weekend, obviously it's tougher both mentally and physically for us, but if it makes the fans happy, and the media happy, and makes the product better, we will do it."
McLaren's Lando Norris is hopeful that the tweaks will have the desired effect of drivers pushing that little bit harder, with points still running from P1 to P8 (eight for the winner down to one in eighth).
"I would expect so," he said. "There's still the budget cap, you don't want to damage the car in any way, you don't want to do anything silly. Especially for us, when we're wanting to improve the car as much as possible, the least amount of damage that we can cause the better. But I'm excited.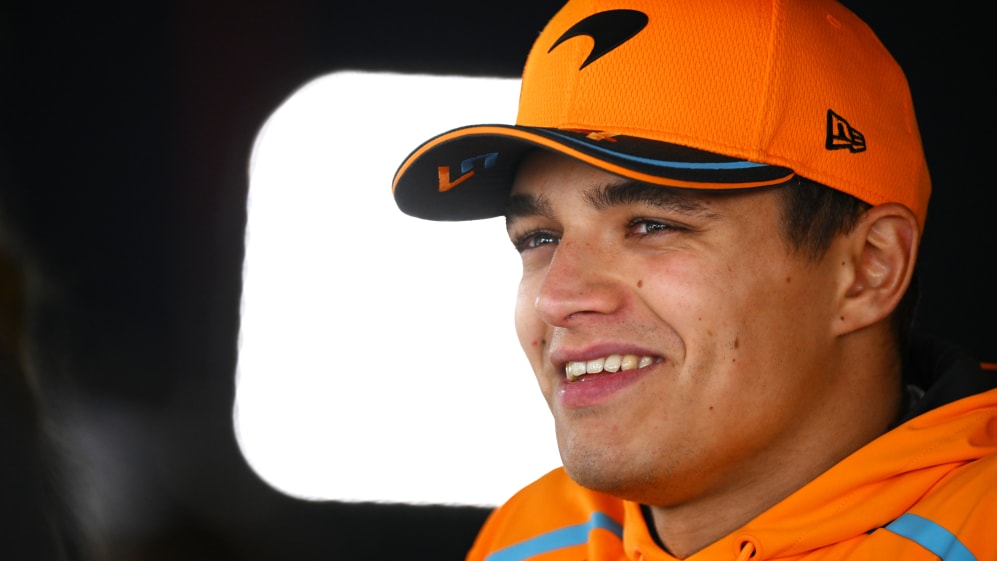 "I think it's a better format, I prefer it a long way comparing to what we had before. More room, more opportunities for everyone. I like the fact you have two qualifyings, I love the format of practice and qualifying on Friday. The pressure is definitely higher, but I enjoy it more."
Haas' Kevin Magnussen said: "It's more exciting, there's more stuff happening. Not that a normal weekend is boring in any way, but there's a lot of running that doesn't count for anything, and having most of the sessions in the weekend be counting for something I think is cool."
IT'S RACE WEEK: 5 storylines we're excited about ahead of the 2023 Azerbaijan Grand Prix
Meanwhile, Alpine's Esteban Ocon added: "It's exciting. It's cool to have more racing, a more exciting weekend – but maybe not every weekend. That will be something to look out for. On the other hand, I think as a driver, it's great that you got straight into that Sprint Shootout qualifying without practice before.
"It could bring some uncertainty, some drivers that are not going to be awake, that are going to make mistakes, and it's not going to be the same. We'll see. That brings opportunities and brings skills to the driver, more importantly, so I look forward to that."
The weekend's F1 track action in Azerbaijan begins with first practice at 1330 local time on Friday, followed by qualifying for the Grand Prix at 1700. Check out the full schedule via our RACE HUB.