Feature
IT'S RACE WEEK: 5 storylines we're excited about ahead of the 2023 Azerbaijan Grand Prix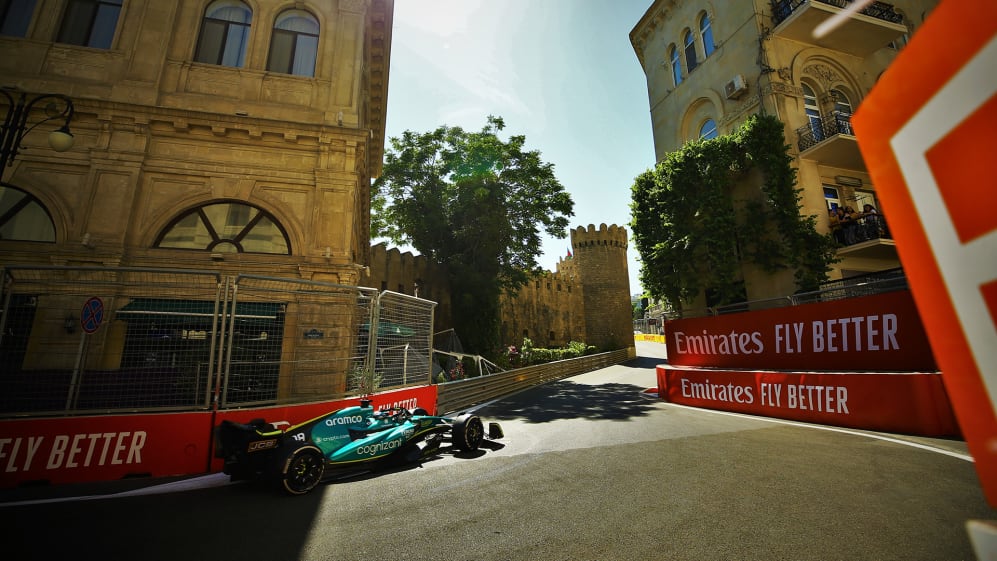 The unusual early-season break is finally over and we're back to racing this weekend, but not just any racing as the first Sprint event of the season is upon us. So here are a few of the talking points likely to be doing the rounds when the paddock reconvenes in Baku.
A new Sprint format
It might seem a little strange for confirmation to come just before the race weekend kicks off, but an exciting new Sprint format has officially been ratified by the FIA's World Motor Sport Council following discussions over the past few weeks.
F1 NATION: Mercedes make changes, and Alpine look to bounce back – it's our Azerbaijan GP preview
The teams all agreed that tweaks could be made to improve the format as FP2 on a Saturday morning – under parc ferme conditions – wasn't a particularly relevant session, and also there was sometimes a tendency for drivers and teams to be cautious during the Sprint itself in order to limit taking any risks that would impact Sunday's Grand Prix.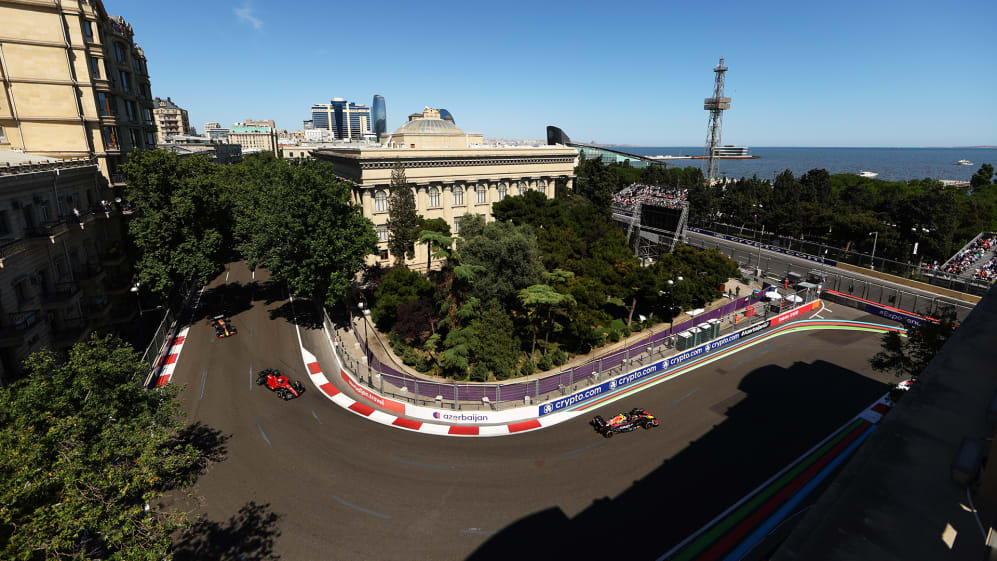 So a new format has been unanimously approved that sees FP2 replaced by another qualifying session – the 'Sprint Shootout' – that will decide the grid for the Sprint, and then Friday's qualifying will provide the order for the Grand Prix itself.
That makes Saturday a standalone day, and the outcome of the Sprint has no bearing on the race the next day, allowing drivers to fight without fear of major repercussions.
WATCH: What are sustainable fuels, how are they made – and how could this affect you?
The Saturday qualifying is a similar format of Q1-Q2-Q3 but with shorter time windows of 12, 10 and eight minutes respectively, so there's a chance only one run will be possible in Q3 during the Sprint Shootout. Teams must also only use new medium tyres in Q1 and Q2 on Saturday, and new softs in Q3.
Friday's qualifying session remains unchanged, though, while the points situation will also remain the same, with the top eight scoring in the Sprint.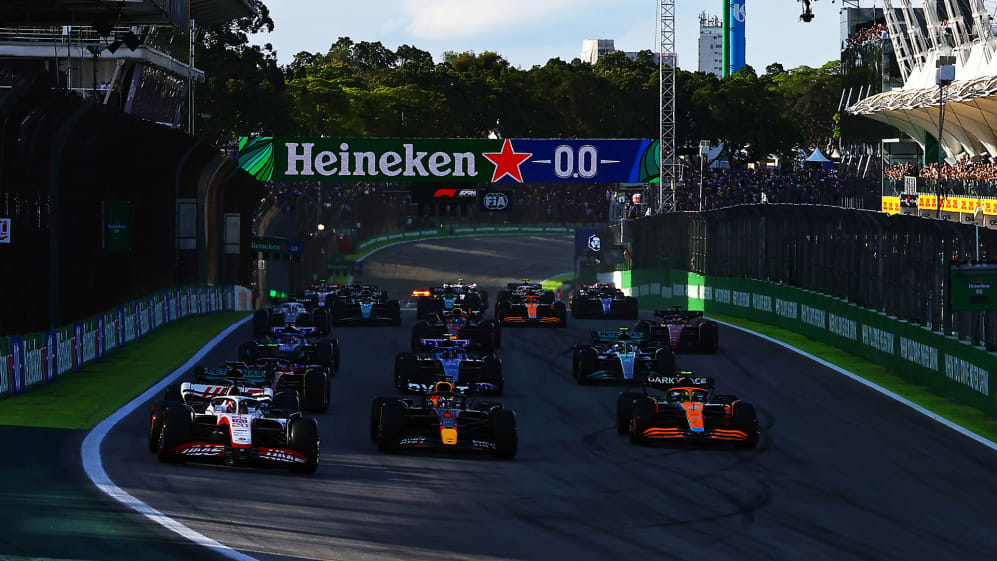 The development race
There might not have been any racing taking place since the long trip to Melbourne, but that doesn't mean teams haven't been hard at work back at their factories. Unlike in the summer break, there's no mandatory shutdown at this time of year, allowing the usual R&D to take place within the engineering teams.
While there were some new parts brought to the opening three rounds, the majority target this portion of the season to start introducing the more significant upgrades to their cars.
READ MORE: Brown reveals McLaren technical leadership changes were 'in the works' since late 2022
McLaren have already said they will be bringing a major update to Baku – although Andrea Stella warns it won't be a game-changer, with a B-spec car due later this season – and Mercedes have been working to improve drivability through suspension changes.
For Ferrari there will be a package that is specific to the downforce levels required in Azerbaijan, and it remains to be seen who else opts for a notable number of new parts on a weekend where there will be just one hour of practice before needing to lock-in the car's set-up for the rest of the event.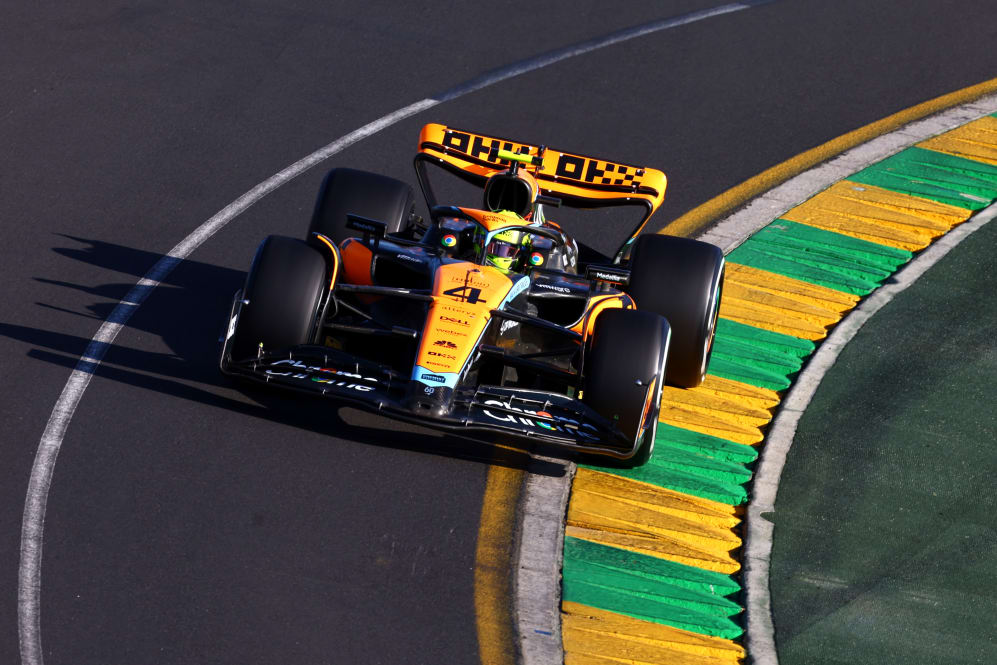 Penalty protests
Speaking of Ferrari, they were one of the few teams to create headlines during the recent break from racing, as Team Principal Fred Vasseur confirmed they had submitted a petition for a right of review into the penalty given to Carlos Sainz in Australia.
Sainz was handed a five-second time penalty for causing a collision with Fernando Alonso on the final standing restart in Melbourne, a punishment that proved extremely costly as the race then ended behind the Safety Car and meant Sainz dropped from fourth on the road to outside the points.
READ MORE: Sainz maintains Australian GP penalty 'is too disproportionate' after Ferrari's appeal dismissed by FIA
Part of Ferrari's reasoning for wanting the investigation re-opened was the lack of an investigation into a collision between Logan Sargeant and Nyck de Vries at the same time, while Pierre Gasly and Esteban Ocon were allowed to speak to the stewards post-race before no action was taken against the Alpine drivers. All three incidents occurred at the same restart.
Ferrari's petition was dismissed, but the team say they "are now looking forward to entering broader discussions with the FIA, F1 and all the teams, with the aim of further improving the policing of our sport", something that it's likely most observers will have an opinion on, one way or another.
The season building momentum
Have I mentioned it has been nearly four weeks since we last went racing?! It just feels so strange to have such a big break at this stage, doesn't it?
Originally the Chinese Grand Prix would have been in the gap but when that race unfortunately had to be postponed again, no replacement was chosen with a still-record 23 races to take place this year.
READ MORE: Aston Martin explain how producing a competitive car has made race weekends 'more challenging'
And 20 of them are still to come as we approach the end of April, which means the season is about to get extremely intense. This is like the calm before the storm, as Baku kicks off the first double-header of the year alongside Miami, and then we head to our first triple-header featuring Imola, Monaco and Barcelona.
If you've been missing your F1, don't worry, we've got five races in six weeks to fill the void now.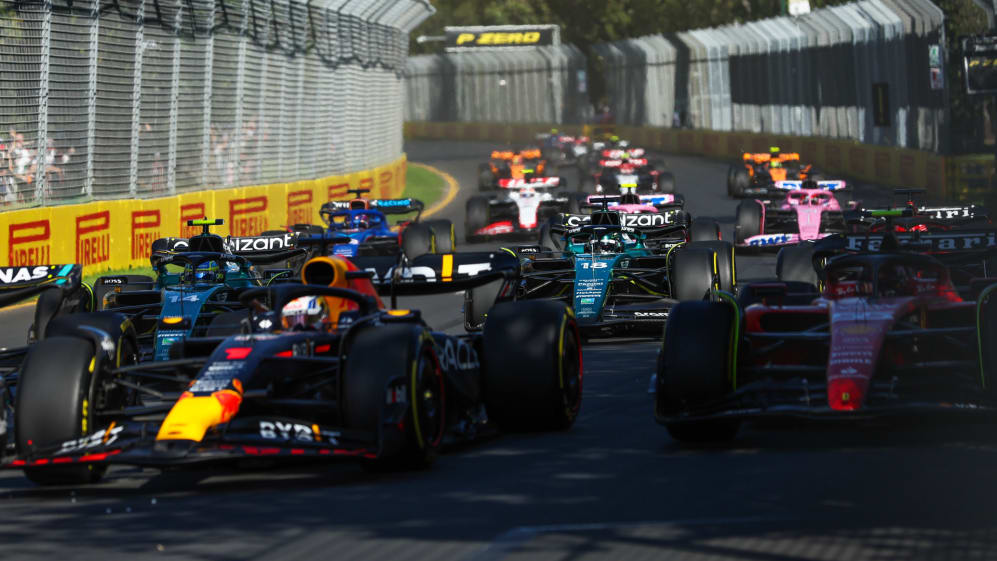 Guenther Steiner's diary
Aside from Ferrari, another very busy team have been Haas, or more specifically their Team Principal, Guenther Steiner.
One of the stars of Netflix's Drive to Survive series, Steiner last year decided it would be the right time to keep a diary of his season in one of the 10 most prestigious jobs in F1, and the result is a book that was recently published.
PERSONALITY TEST: Which F1 team should you support in 2023?
Steiner has been on a bit of a promotional tour since Australia to talk about 'Surviving to Drive: A year inside Formula 1', that provides personal insight into the tough season faced by Haas in 2022, but one that also included some spectacular highs. And, as you can imagine, there's plenty of colourful language from Steiner included too.
The Haas team boss will no doubt face plenty of questions about some of the revelations within the book once he's in the paddock in Baku, and it will also be interesting to see if any of his competitors have had a read as well…