Formula 1 confirms F1 Sprint format tweaks for 2023 season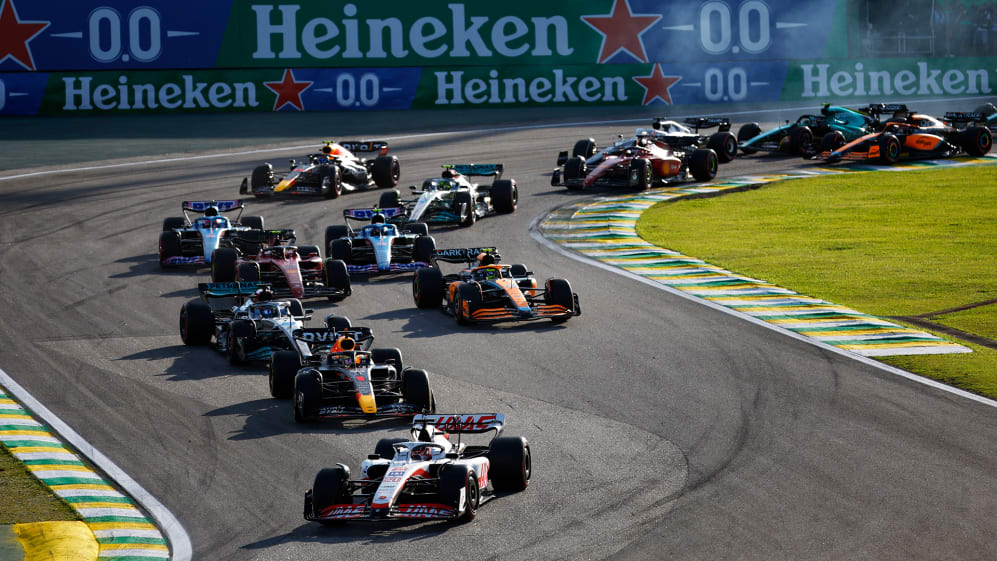 Formula 1 has confirmed adjustments to the F1 Sprint format for the six events that will be staged across the 2023 season, beginning with this weekend's Azerbaijan Grand Prix.
F1 Sprint made its debut back in 2021, with the original format seeing qualifying shifted to Friday and setting the grid for a new 100-kilometre dash on Saturday, which in turn determined the starting order for the main event on Sunday.
READ MORE: Formula 1 announces venues for six F1 Sprint events across 2023 season
However, tweaks for this year mean F1 Sprint will effectively become a standalone feature of race weekends when the format is used – with the outcome bearing no impact on the grid for the Grand Prix itself.
Fridays will now include an FP1 session and standard qualifying session to set the grid for Sunday's Grand Prix, while Saturdays will include the continuing 100km race with an additional, preceding qualifying session called the 'Sprint Shootout'.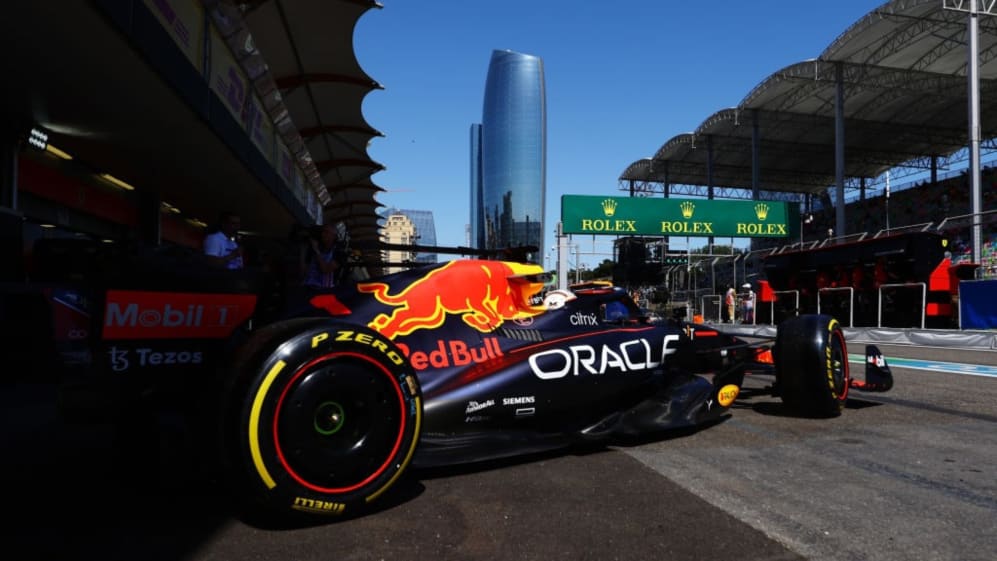 The shootout will be a shorter session than traditional qualifying, with SQ1 set to run for 12 minutes, SQ2 for 10 minutes and SQ3 for eight minutes, and replaces the previous FP2 seen on the Saturday morning of Sprint weekends. New tyres are mandatory for each phase, with mediums for SQ1 and SQ2, and softs for SQ3.
Given that the F1 Sprint is now contained within the race weekend, and any incidents will not compromise starting positions for the Grand Prix, drivers should have more incentive to push across the 100km race, which usually lasts around half an hour.
READ MORE: Formula 1 launches new Formula Why podcast to answer fans' questions about the sport
Points for the F1 Sprint race remain the same, with eight handed out to the winner, seven to second place, six to third and so on down to one in eighth – both drivers and teams will log points in their respective championships.
In addition to Azerbaijan's Baku City Circuit, the other F1 Sprint venues for 2023 are Austria (Red Bull Ring), Belgium (Spa-Francorchamps), Qatar (Lusail Circuit), the United States (Circuit of The Americas) and Sao Paulo (Interlagos).
Leading on from this, the process for applying penalties at F1 Sprint events has been set out as follows: any grid penalties incurred in first practice or qualifying will apply to the race; any grid penalties incurred in the Sprint Shootout will apply to the Sprint; while any grid penalties incurred in the Sprint will apply to the race.
In addition, a breach of parc feme will result in a pit lane start for the Sprint and race, while power unit-related penalties will only apply to the race, unless they are also a parc ferme breach.
READ MORE: Download or sync the F1 race calendar to your device
Meanwhile, Tuesday's F1 Commission meeting – which confirmed the Sprint changes – featured discussions around power unit usage, with approval given to increase the number of internal combustion engine (ICE), turbocharger, MGU-H and MGU-K elements for 2023 only from three to four.
Elsewhere, the updated definition of 'working on a car' while serving a pit stop penalty, which was recently issued in a Sporting Directive, will now be included within the Sporting Regulations.
Finally, it was agreed that certain 'Sustainability Initiative Costs' will be excluded from the cost cap, covering factors such as costs associated with installing sustainable infrastructure, auditing and monitoring of competitors' carbon footprint, donations to charities engaged in the promotion of environmental sustainability projects and carbon offset programmes.