Interview
EXCLUSIVE: 'I was a proper fanboy' – Jeremy Clarkson on his racing hero Gilles Villeneuve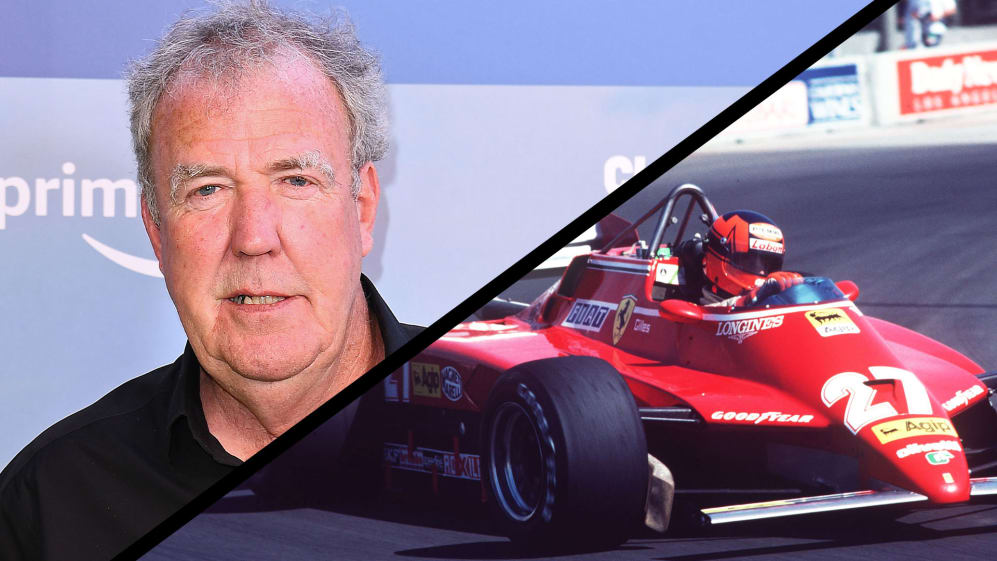 Every F1 fan has their favourite driver growing up. Sir Jackie Stewart was a Juan Manuel Fangio fanatic. Sir Lewis Hamilton revered Ayrton Senna. But for Jeremy Clarkson, star of shows including Top Gear, The Grand Tour and, latterly, Amazon Prime's Clarkson's Farm, there was only ever one F1 driver who was worth a damn: Gilles Villeneuve. Forty years on from the Canadian's tragic death at Zolder on May 8, 1982, Clarkson opens up to F1.com Senior Editor Greg Stuart about the roots of his deep-seated adulation for one of F1's most unique drivers.
On paper, it seems strange that Gilles Villeneuve could hold the iconic status of a Fangio or a Senna (or a Stewart or a Hamilton for that matter). The key stats run as follows: pole positions – two. Race wins – six. Podiums – 13. Championships – zero. Hamilton trumped every one of those stats… in 2020 alone.
READ MORE: 5 reasons F1 fans are still in awe of the legendary Gilles Villeneuve
Yet for Clarkson, stats pale into insignificance compared to the leonine way Villeneuve comported himself on track.
"I think there were two events that cemented him in my adulation really," Clarkson tells me, taking a break from a morning's scriptwriting to chat racing heroes. "The first was – well, I know it was the [1981] British Grand Prix because I was there… At Woodcote, there was the most enormous crash. I can't remember who caused it [but] these were the days when they used catch-fencing. And it was complete carnage, cars everywhere, people, marshals.
MUST-SEE: Charles Leclerc drives Gilles Villeneuve's Ferrari 312 T4 at Fiorano to mark the 40th anniversary of his death
"But when it all sort of settled down, you could plainly hear that one engine was still running, and it was Gilles'. He set off back onto the track with really only half a car and most of the catch fencing wrapped around what was left of it. And I thought, 'There's a man so determined to win this race, he's prepared to go, "No, no, I'm alright."'
"He was sort of like the knight in Monty Python with no arms and legs. He's still going to carry on racing, even though he didn't really have a car any more.
"And then of course, there was the '79 French Grand Prix in Dijon. He was racing for second place with Rene Arnoux. How many times did they hit each other on that last lap, five times? They took it in turns to be knocked off and then came charging back on again… It was absolutely fantastic racing and I just thought, 'Okay, he's my favourite racing driver.' I've never really seen anyone race like him since."
Clarkson admits unashamedly that his fandom extended to having posters of Villeneuve racing his Ferrari (he also drove one race for McLaren on his F1 debut, at the 1977 British Grand Prix) on his wall – while adding that Villeneuve's famous race number, 27, also holds a special place in his heart.
"It's still my lucky number," he says. "I still always choose 27 whenever I've got the opportunity – because of Gilles Villeneuve. If I see the number 27 in any context, whether I'm betting on a horse or anything, if it's 27 I will always bet 27 – because of Gilles Villeneuve.
MORE: Watch the season review of 1979 on F1 TV
"I definitely had pictures of his racing car on the wall. I bought a Ferrari because of Gilles Villeneuve, the 355. I loved Ferraris because of Gilles Villeneuve… And [the 355] had to be red. And I damn nearly painted 27 on the side of it…"
Villeneuve's detractors are quick to point to a reckless streak in the French-Canadian. While that Dijon fight with Arnoux has become part of F1 lore today, at the time, many condemned the antics of the two racers as dangerous (Mario Andretti a notable exception, the 1978 champ famously telling the press the pair were "just a couple of young lions clawing each other").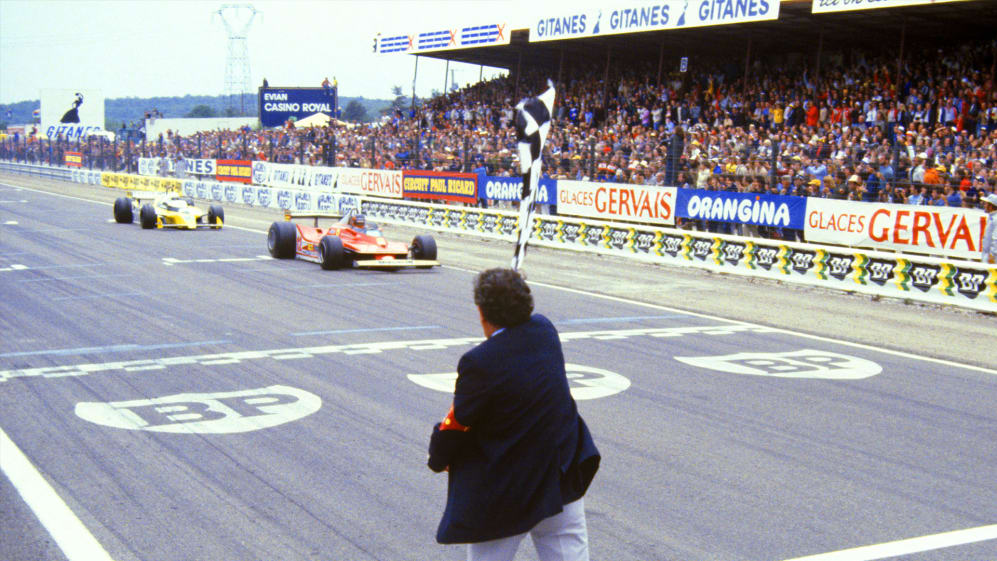 Elsewhere, stories of landing helicopters in pitch black, driving his Ferrari road car at warp speed on the roads from Maranello to Monaco, and iconic instances of Villeneuve racing on track minus wheels, front wings and the like, form an unignorable part of his biography.
So, I ask Clarkson meekly, did he ever feel Villeneuve's behaviour strayed into foolhardiness?
"Yes of course! I hope so!" he replies defiantly. "That's exactly what I want from a racing driver… When the race finishes, can you imagine someone saying to Gilles Villeneuve 'you managed your tyres very well Gilles.' He wouldn't know what you were talking about. He doesn't want to manage his tyres very well; he wants to slither about and crash into Rene Arnoux and drive with half a car."
READ MORE: A portrait of a unique colossus – 5 insights into Enzo Ferrari
And what of modern Formula 1? How does Clarkson think Villeneuve's firebrand style of driving would have suited racing in 2022?
"Well modern Formula 1 has got good now that they've worked out how to be able to drive behind another car!" replies Clarkson. "The first two races [of 2022] were fantastic, weren't they. So he probably would have approved of that, I'm sure.
"But I'm sure he'd be, like me, saying that these cars have got to be stronger – you've got to be able to biff someone and not lose an endplate and then you're five seconds a lap down and you've got no chance of winning. They would drive around problems in those days rather than say 'well that's it, I've got a problem so I can't win so there's no point even trying.' So I think that might be something that he'd find strange – if a tiny little piece of car falls off, then that's it, you're out of the running."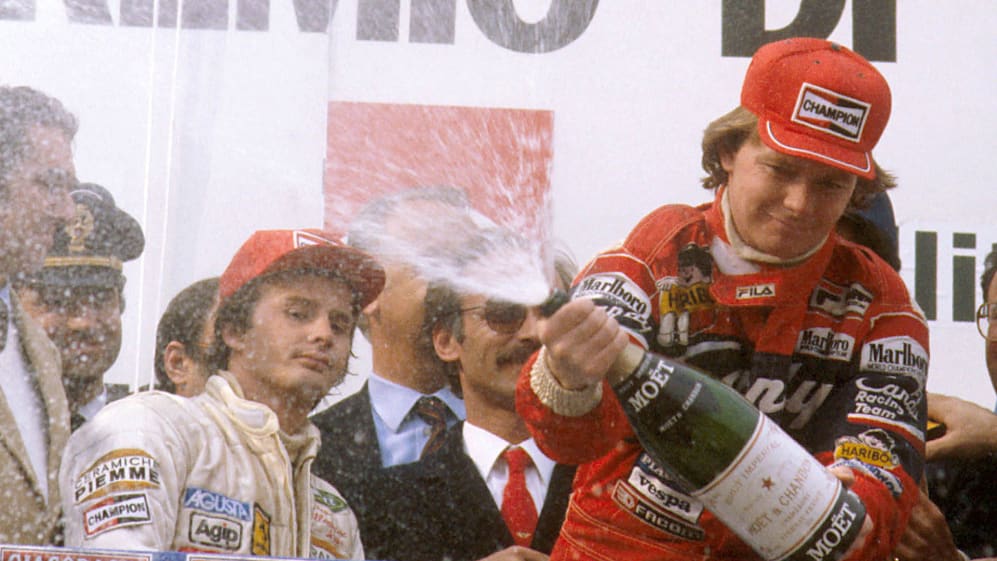 The circumstances of Villeneuve's death, during qualifying for the 1982 Belgian Grand Prix, are dark, to say the least. Incandescent with rage following what he saw as a betrayal of a gentleman's agreement by Ferrari team mate Didier Pironi at the previous race at Imola, a still-simmering Villeneuve – not known for his conservative driving style – launched himself out of the pits aiming for a banzai lap of Zolder.
Approaching the March of Jochen Mass, a tragic piece of incommunicado between the two drivers saw the slow-moving Mass try to jink out of Villeneuve's way just as Villeneuve darted in the same direction. Doing an estimated 140mph, Villeneuve's Ferrari hit the back of the March with such violence that he was ripped from the cockpit of the 126C2 and thrown into the catch fencing. A fracture of the neck would ultimately mean there was no saving him.
Did Clarkson remember the details of that day?
"I know where I was," Clarkson replies quietly, "well, I was watching television. I can remember Gilles dying. Gilles Villeneuve, Keith Moon, I remember all of them. I know where I was when Senna died: I was at a motor show. You remember those things for sure."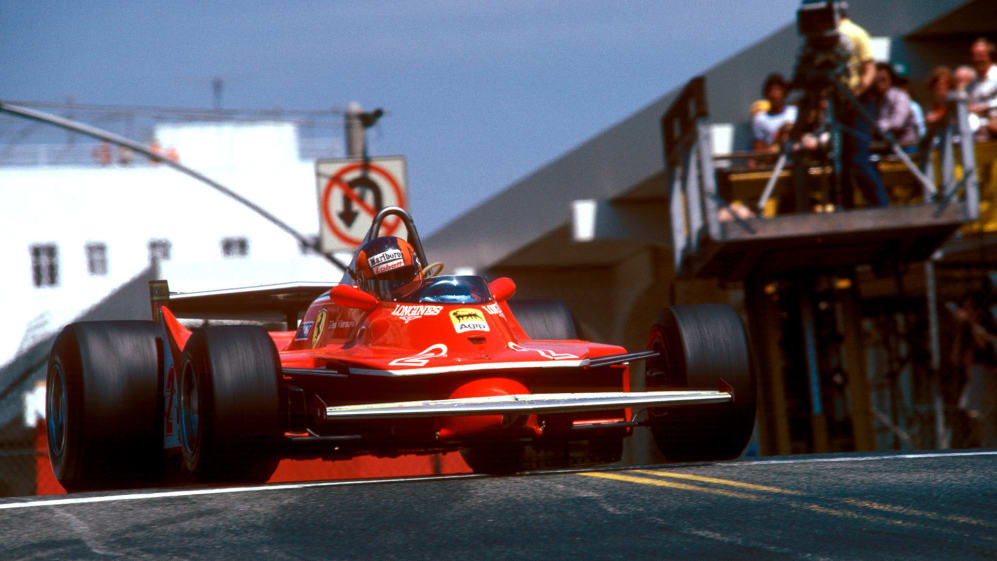 There's a poignant quote from legendary F1 journalist Alan Henry about Gilles Villeneuve, where he calls the French-Canadian "the last person who had the totally uninhibited joy of driving a racing car". As our conversation nears its end, I put the quote to Clarkson and ask if he shares the view.
"I don't think he was the last," he replies after a pause. "I think Kimi Raikkonen had a joy – not in the latter stages, but he was joyful. Ferrari always does tend to pick that sort of a driver; he was a perfect Ferrari driver. Nigel Mansell was too – perfect.
"So I don't necessarily think he was the last. But he was my idea of a proper, boy's own hero – like Chuck Yeager or Francis Chichester or [Ernest] Shackleton… I was a proper fanboy."